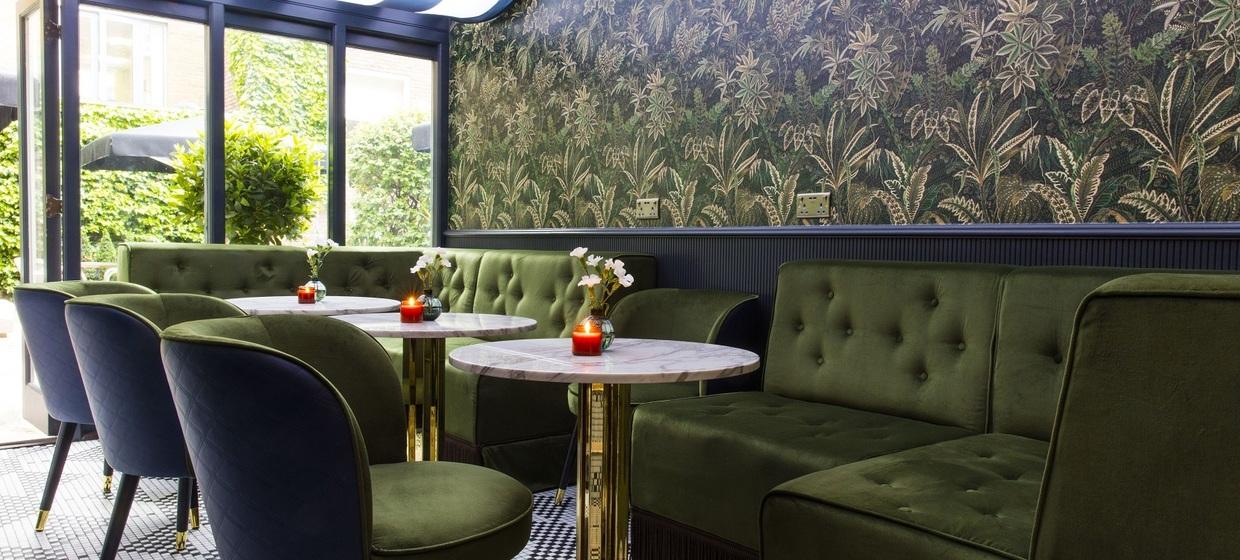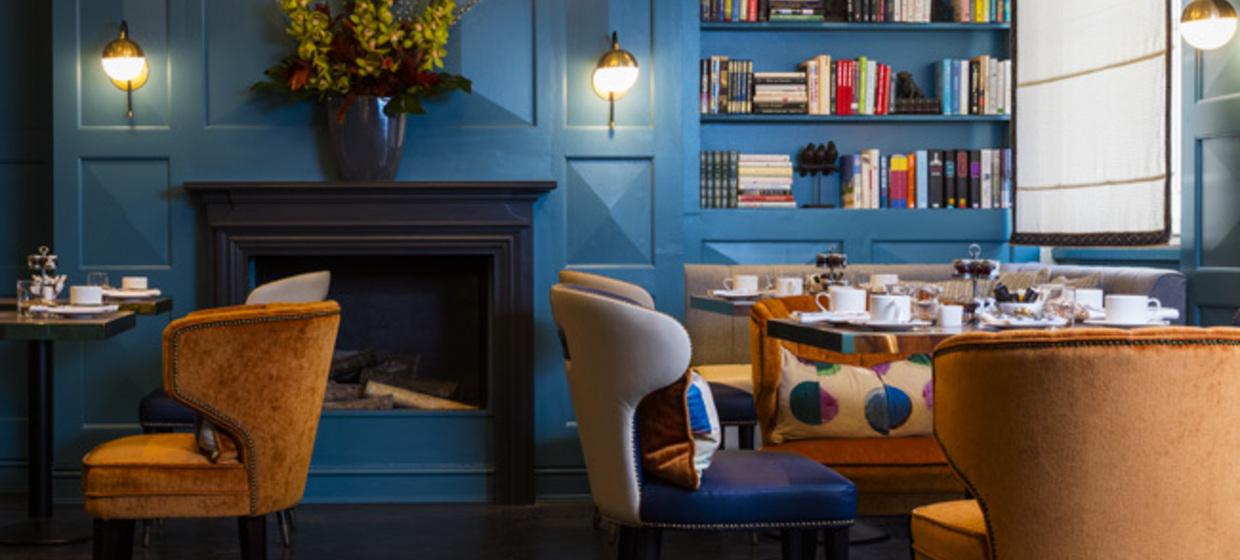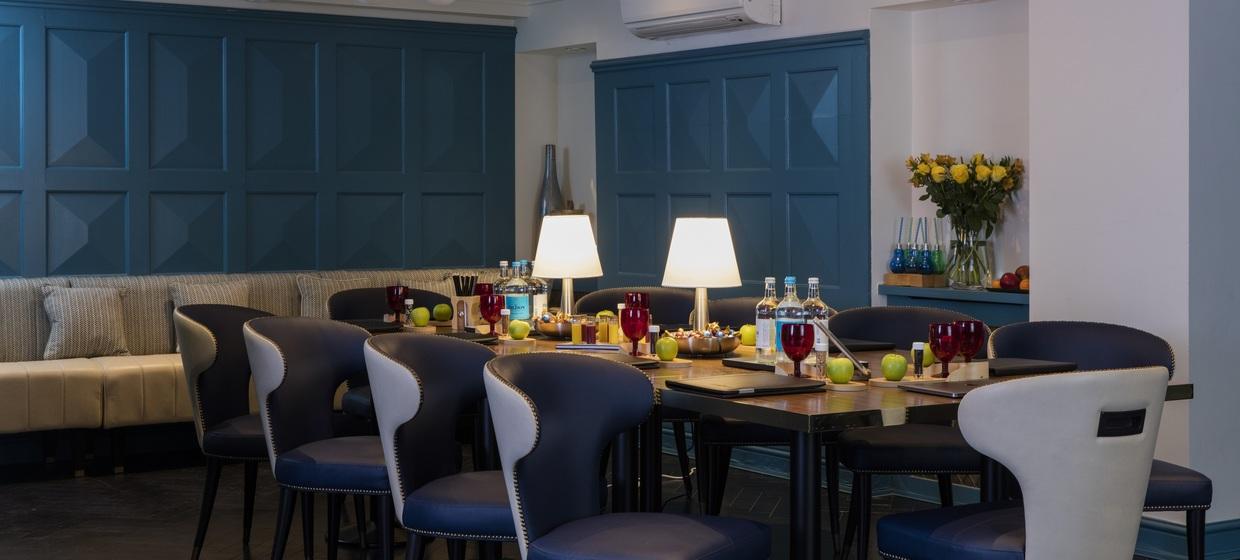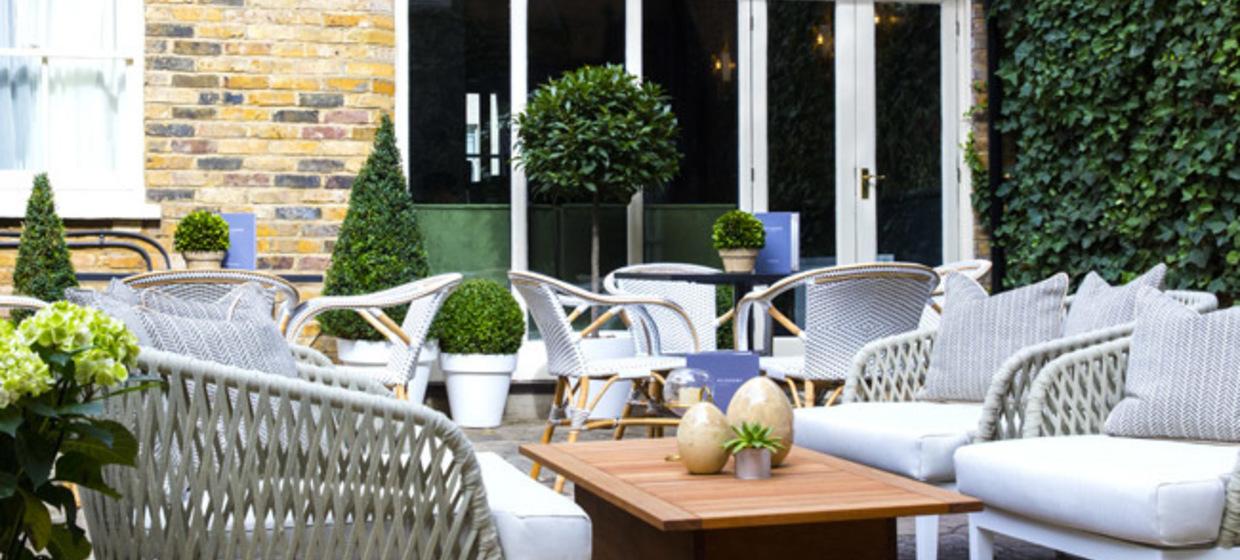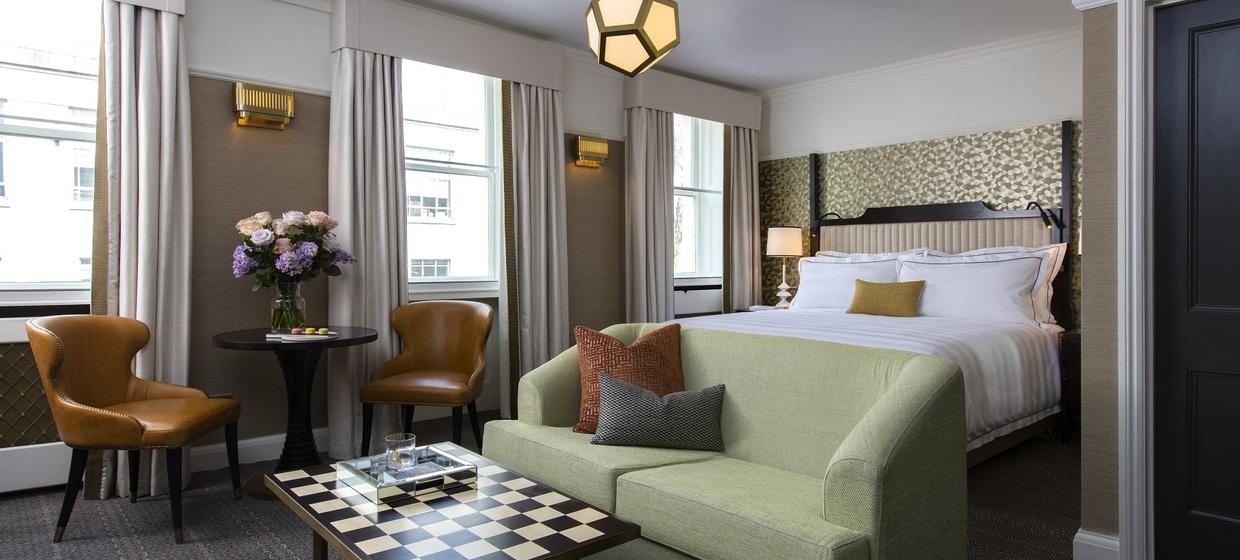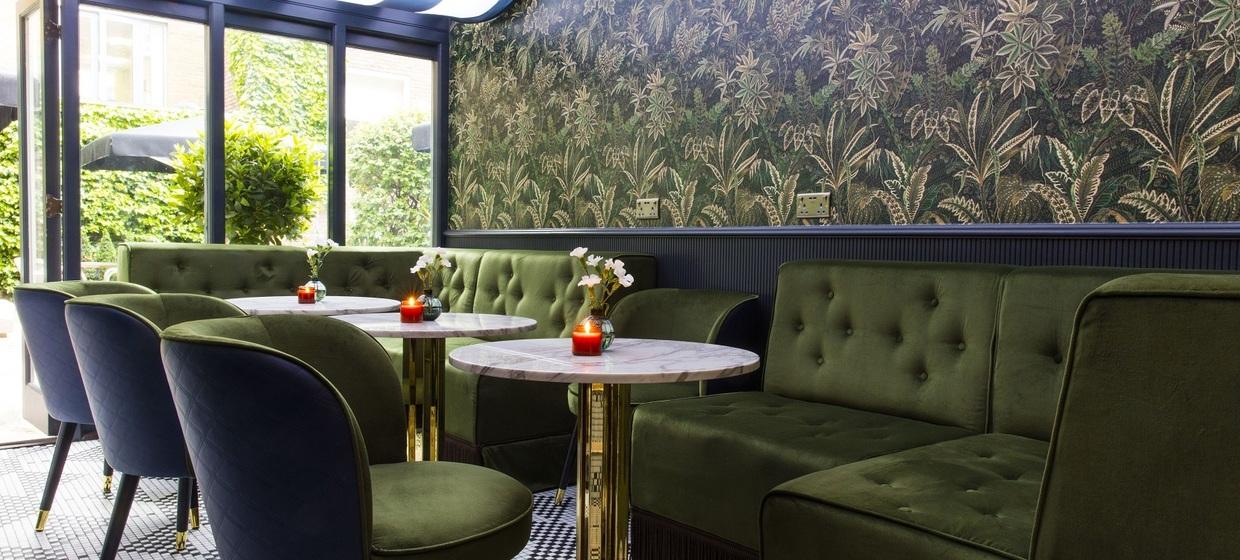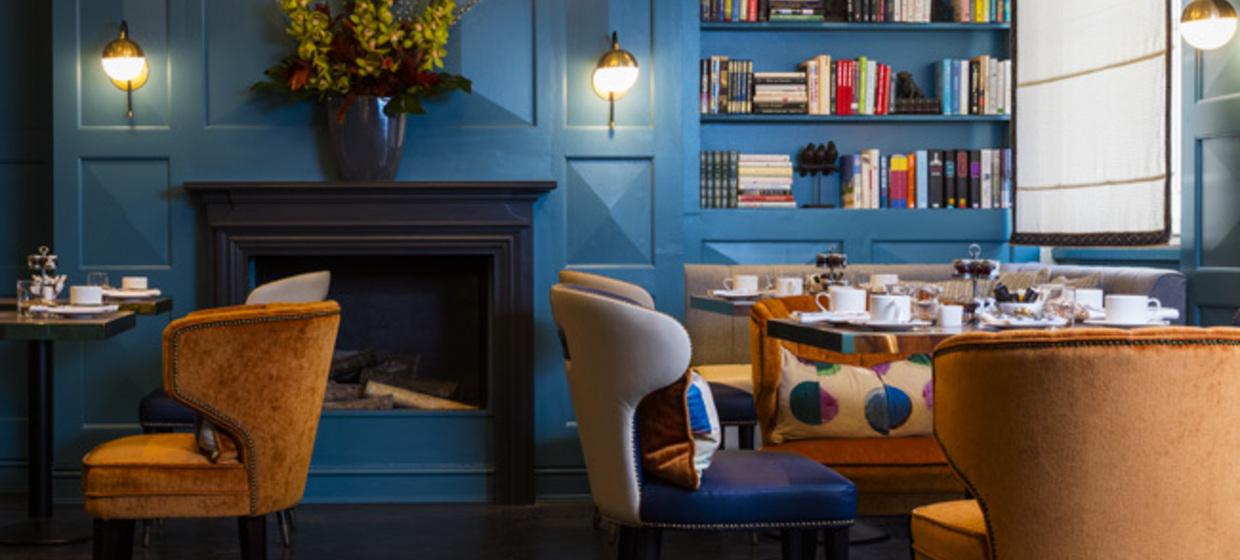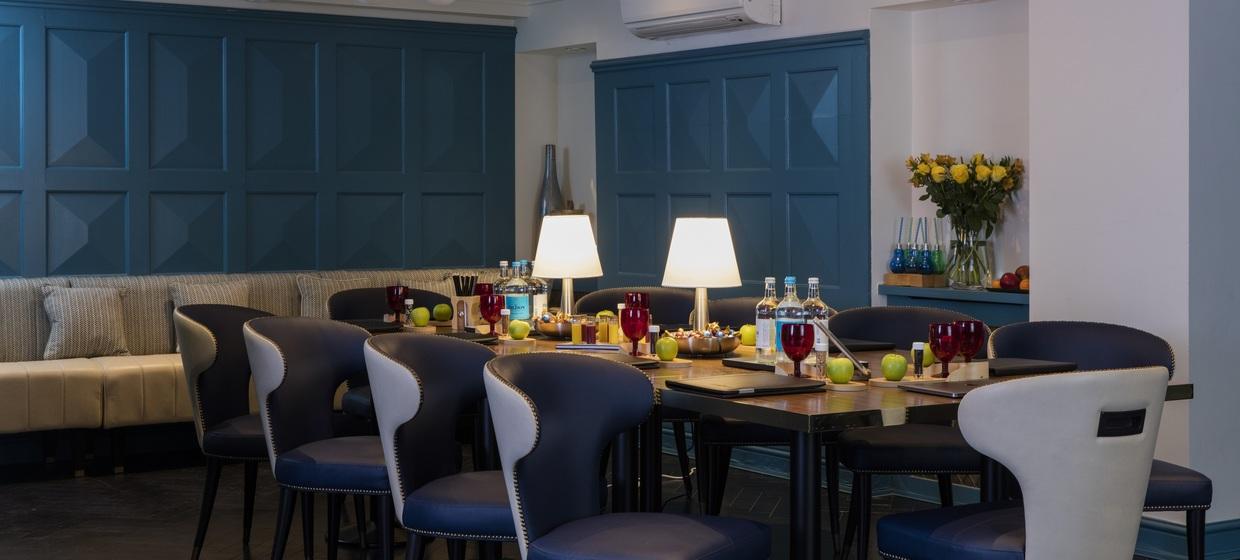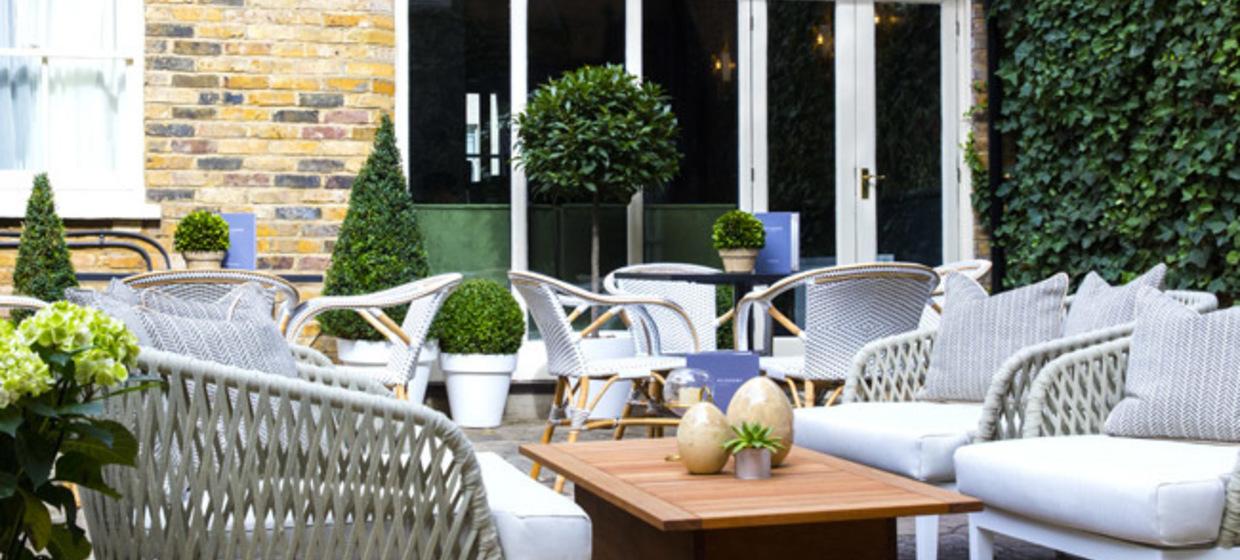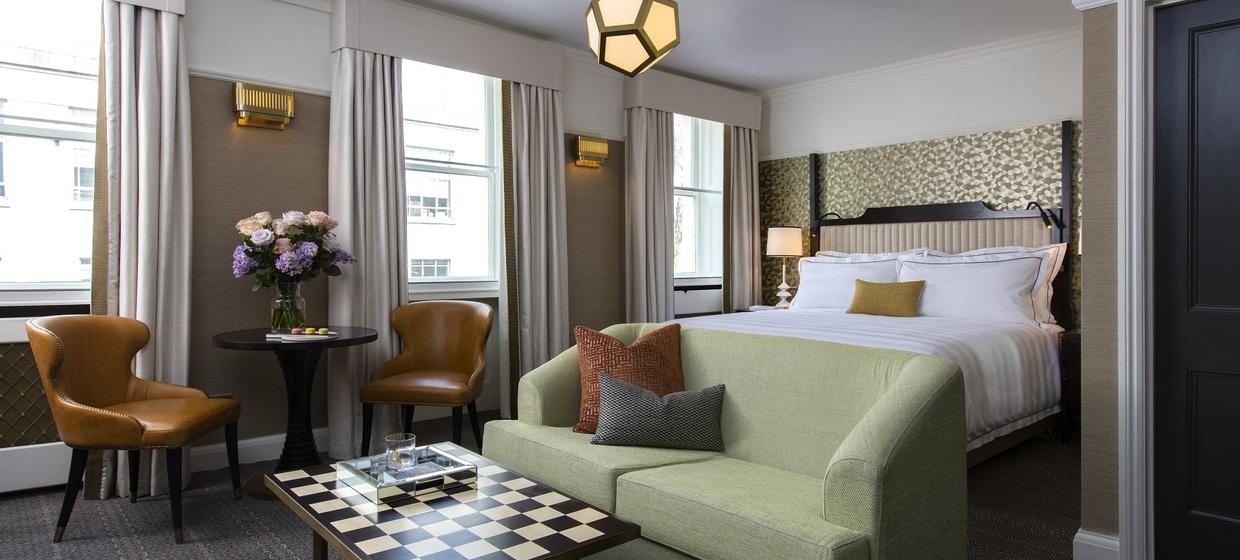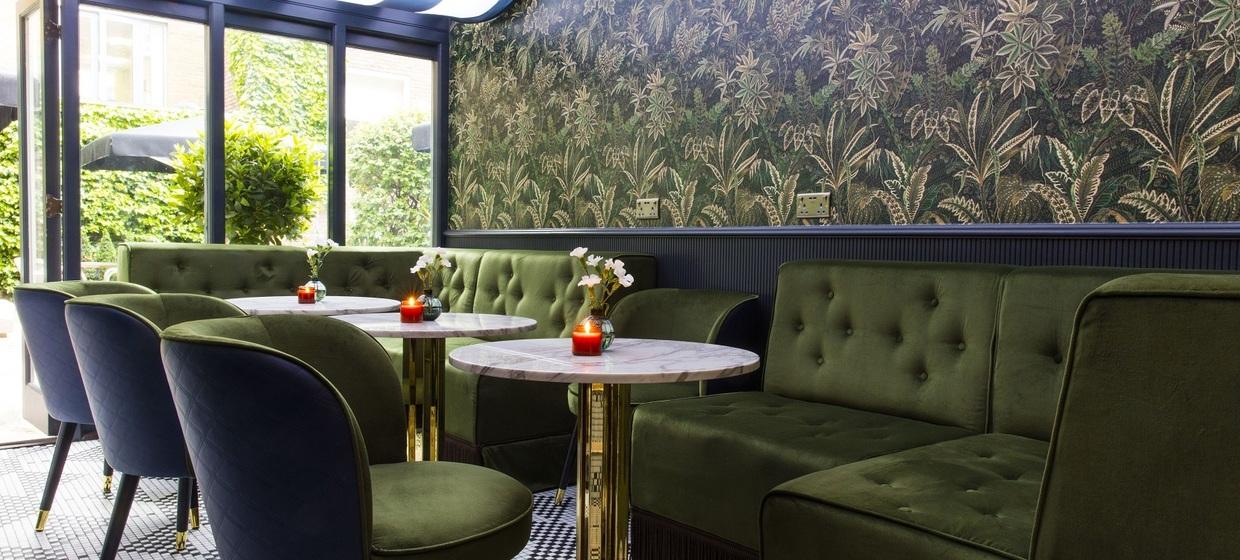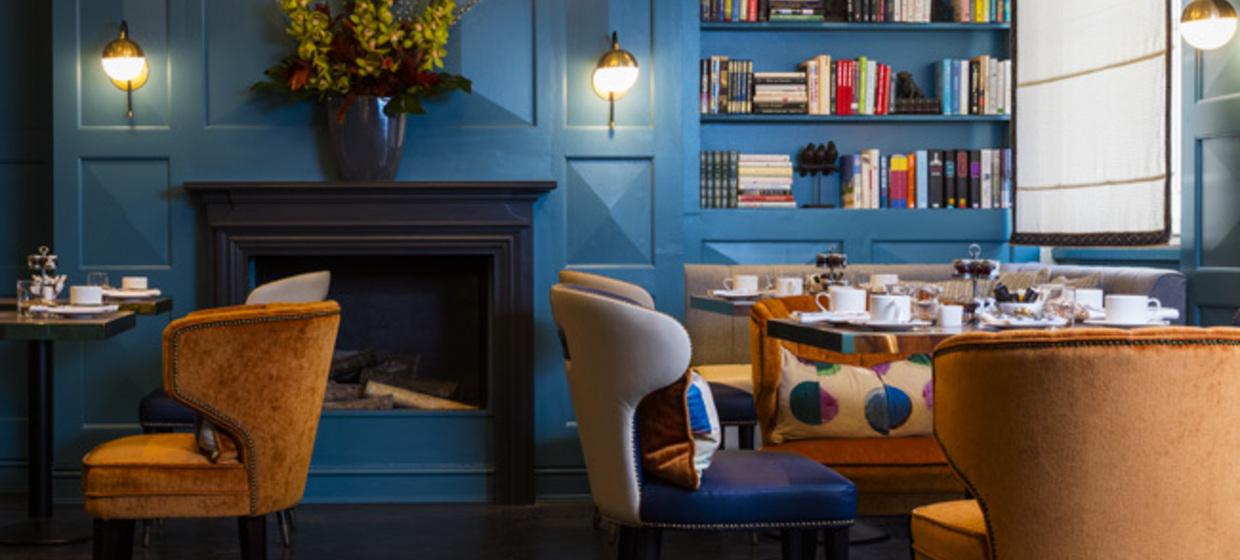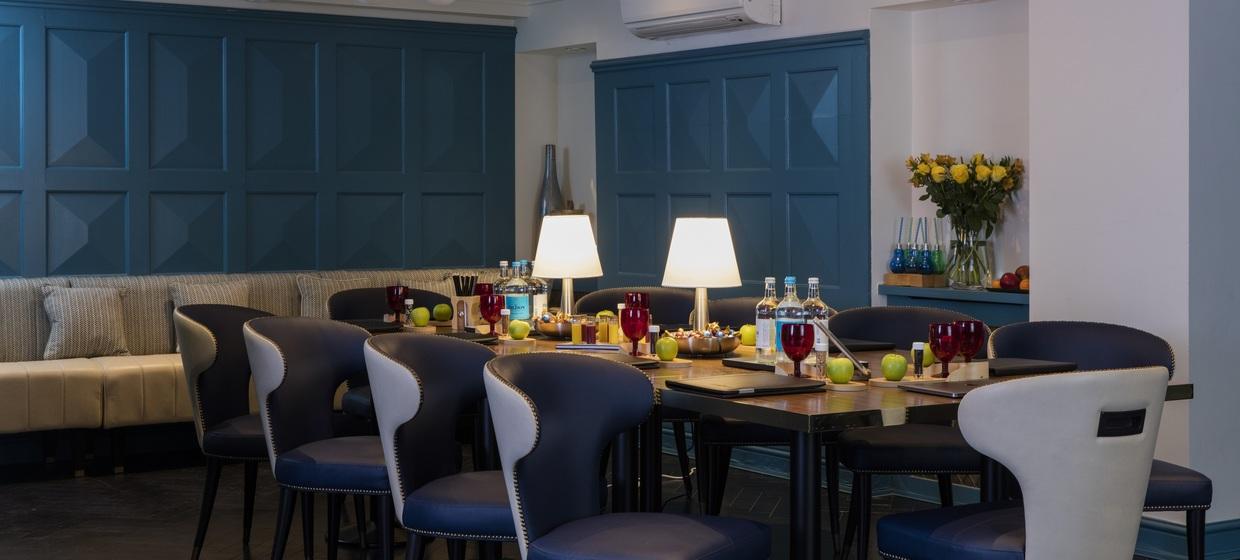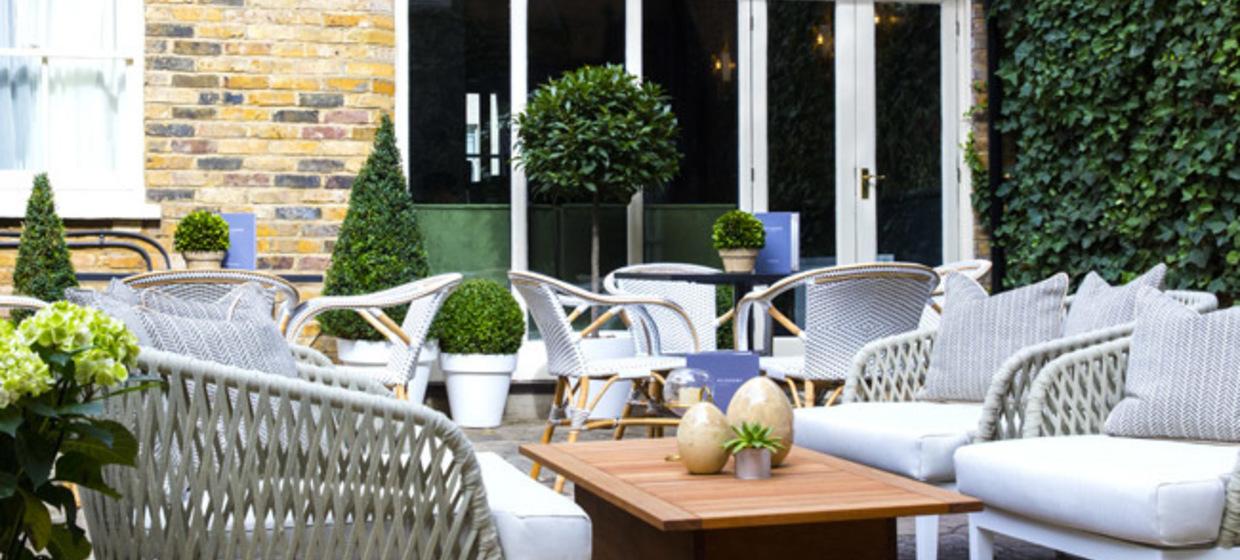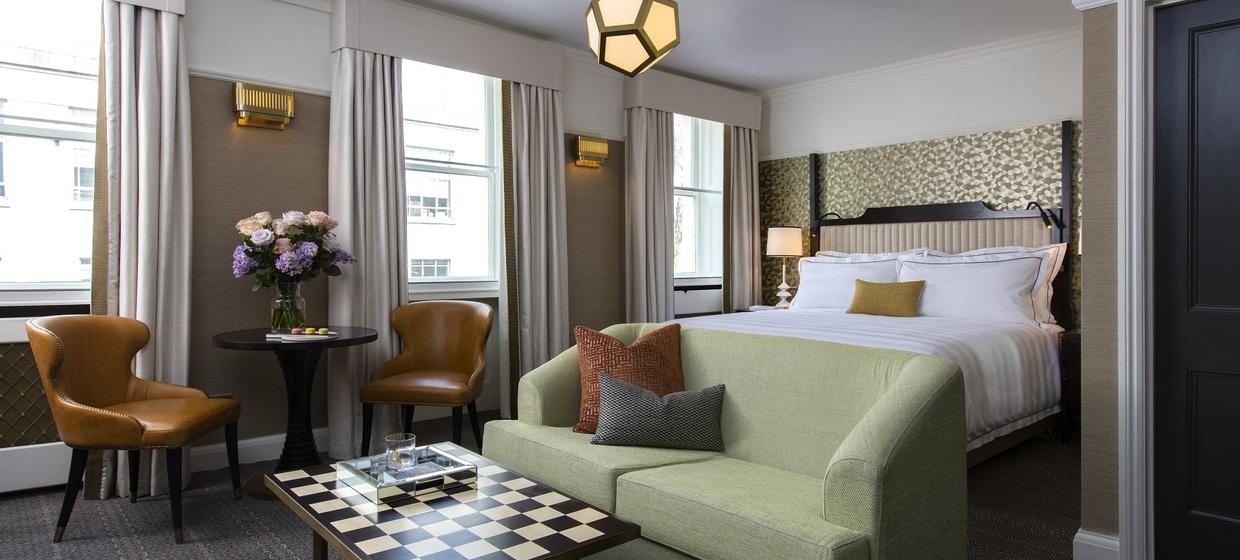 Luxury Hotel in Central London
Situated in the heart of Bloomsbury in London's West End, this venue comprises a collection of five Georgian townhouses combined into one charming luxury hotel. Following a multi-million-pound interior refurbishment we are now a proud member of the prestigious Small Luxury Hotels of the World collection. The comprehensive refurbishment was overseen by renowned New York-based designer Alexandra Champalimaud, who has created an engaging blend of modern and vintage with a nod to the lives and loves of the Bloomsbury Set who lived and worked in the area in the early 20th Century.
Description
We provide creative spaces for intellectual and creative productivity. Informal, flexible and urban townhouse centric where lounge spaces are geared for small gatherings and social networking.
Start the day with a sumptuous breakfast served in the stylish yet relaxed surrounds of The Refectory.
The cosy Alchemy Bar is housed on the ground floor and is the perfect Bloomsbury retreat for bespoke cocktails, speciality gins or a refreshing glass of wine or champagne.
The Library is a place to read, reflect and to contemplate. You never know what stories will unfold. The Academy Book Club is a nod to the literary history of the area, enabling guests to immerse themselves in the famous works of the Bloomsbury Set in intimate monthly gatherings for coffee, cake and conversation.
In the Courtyard, guests can sample our quintessential Afternoon Tea in a secluded and elegant West End setting, while savouring your favourite tipple from our extensive drinks menu.