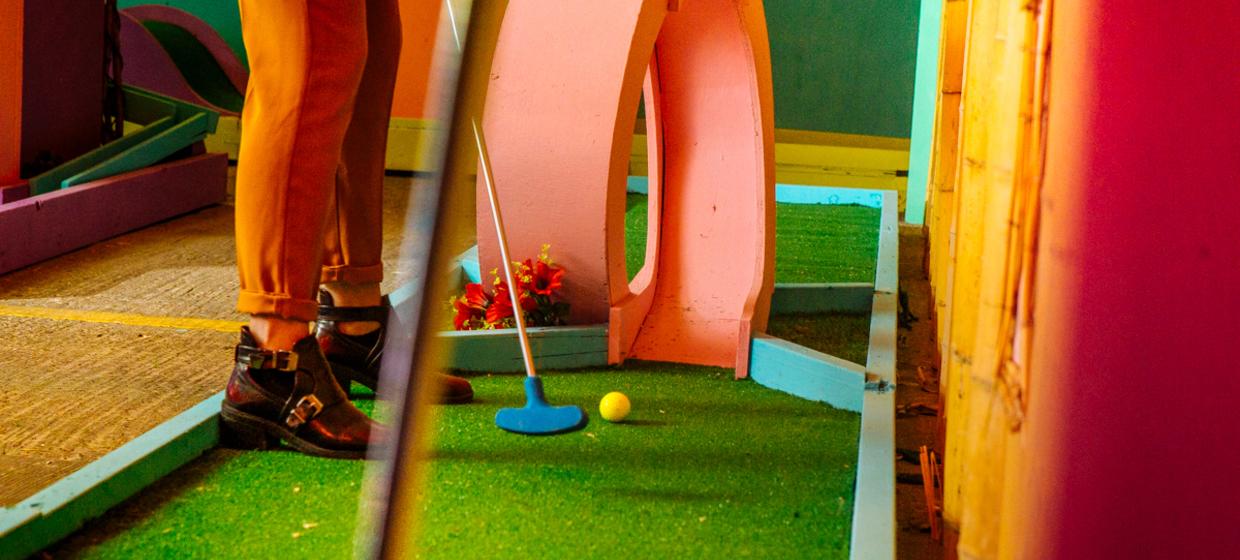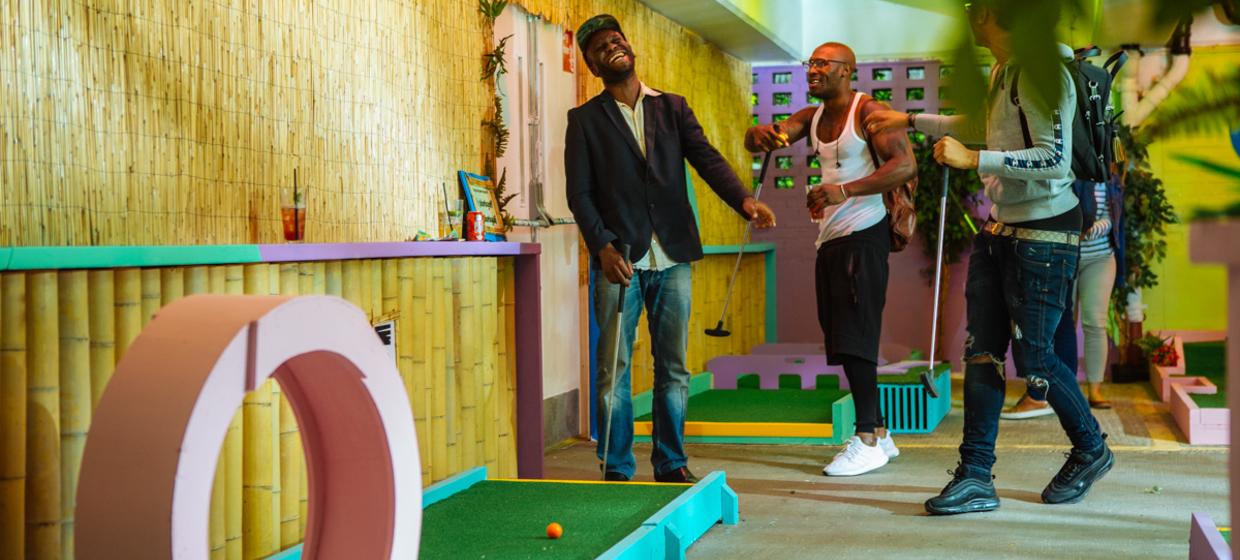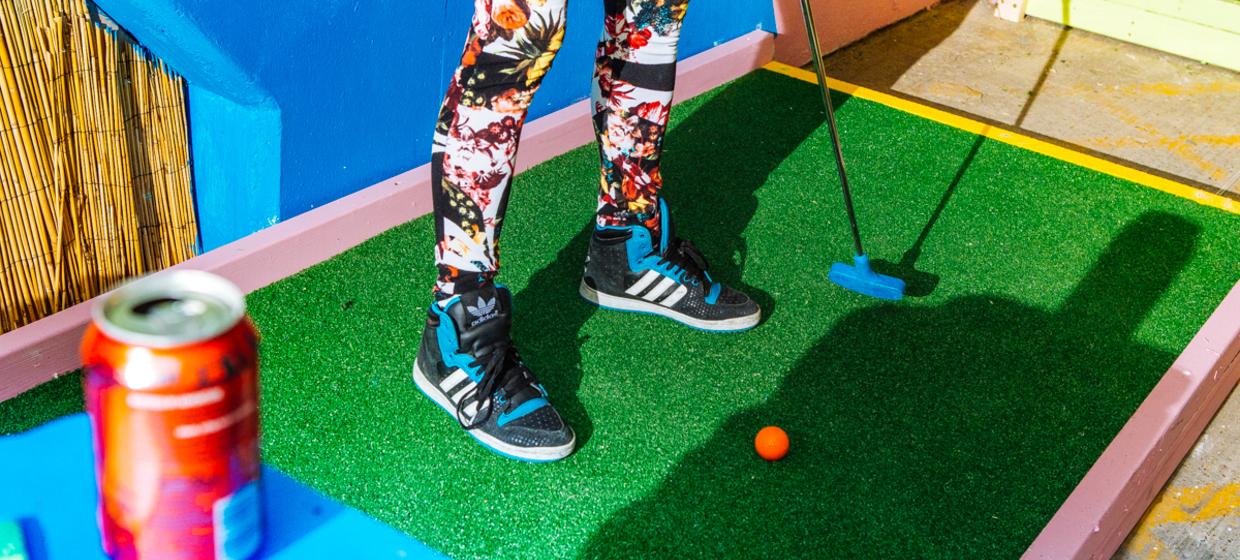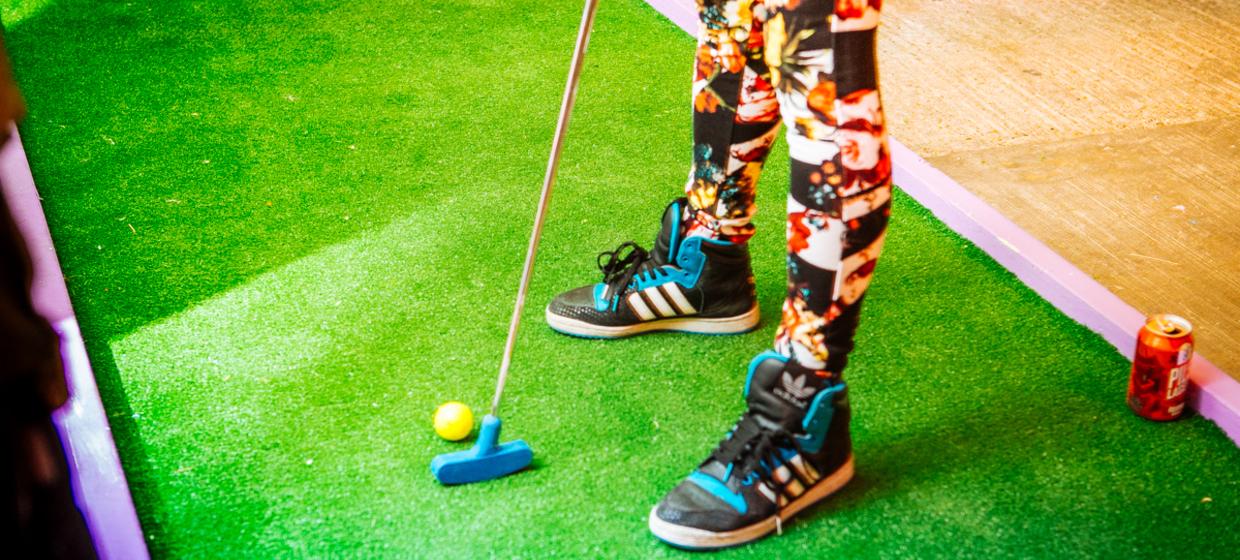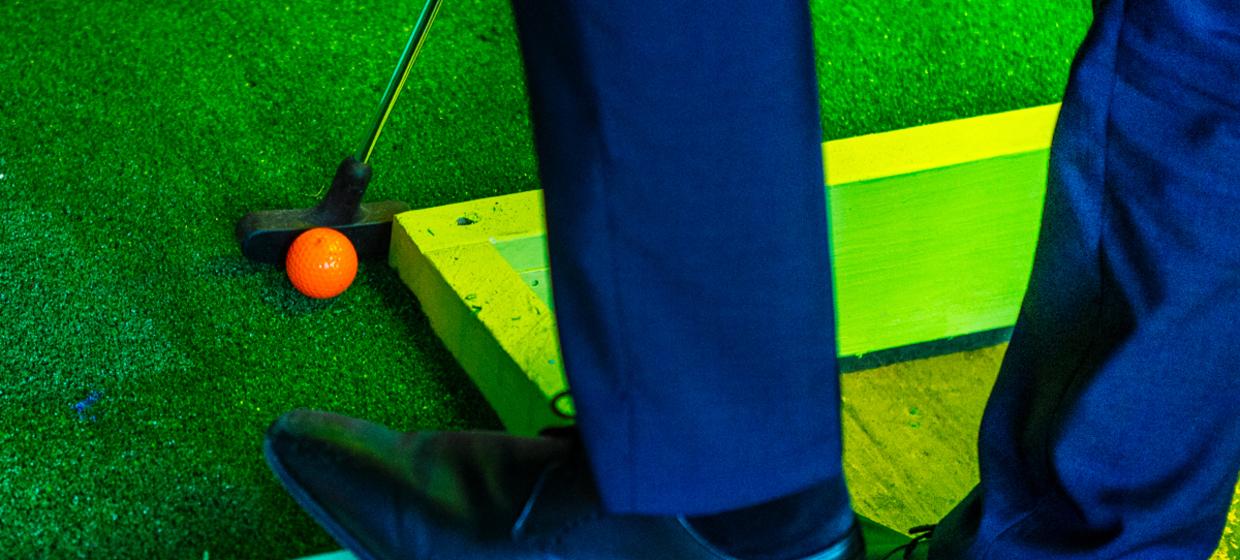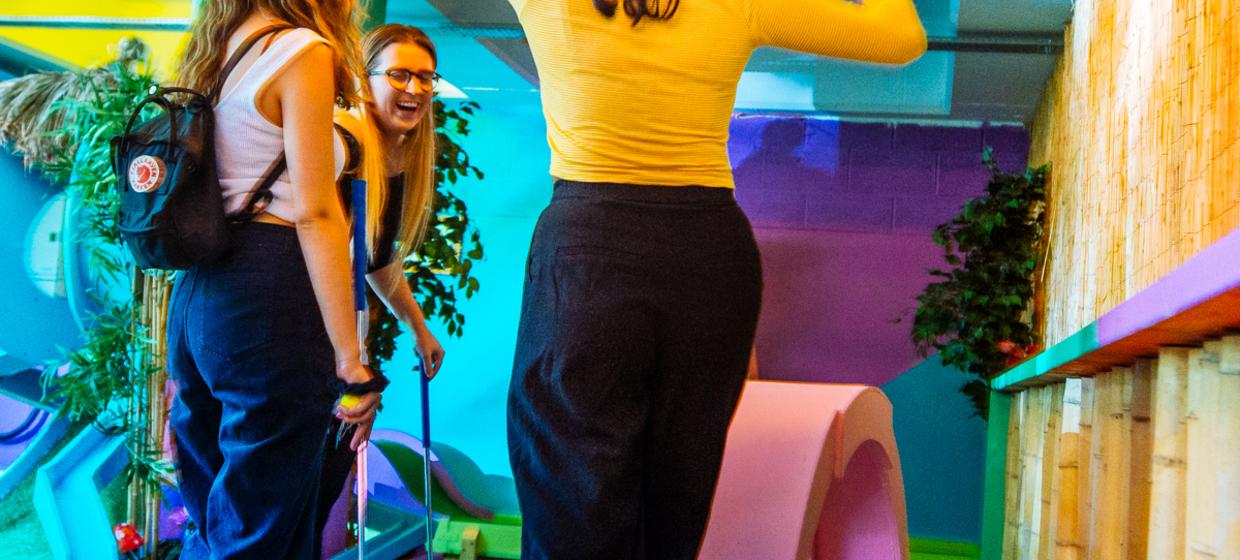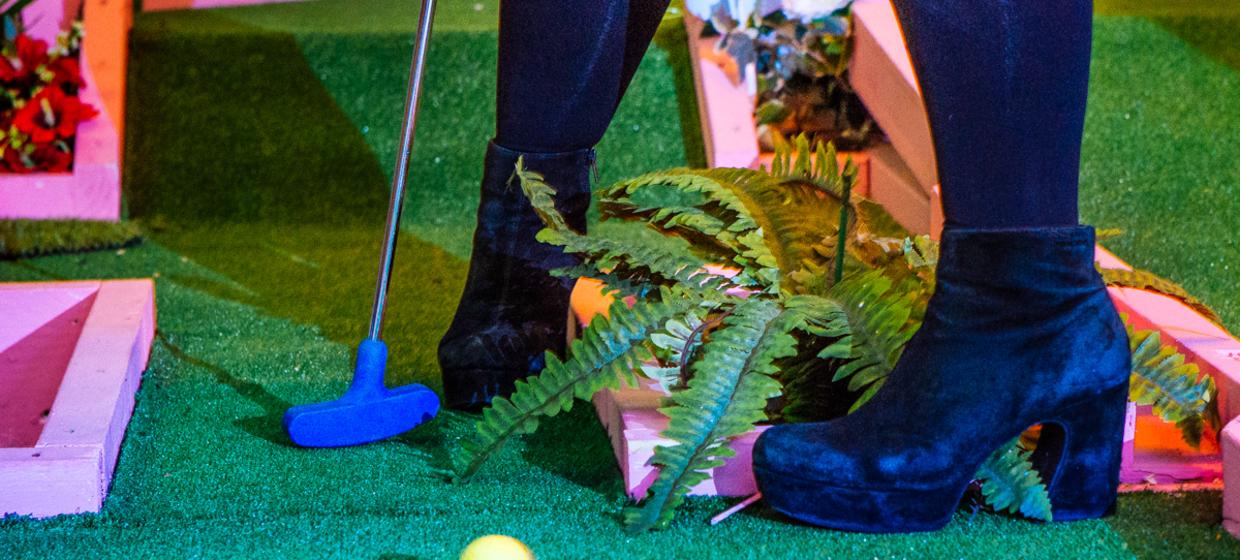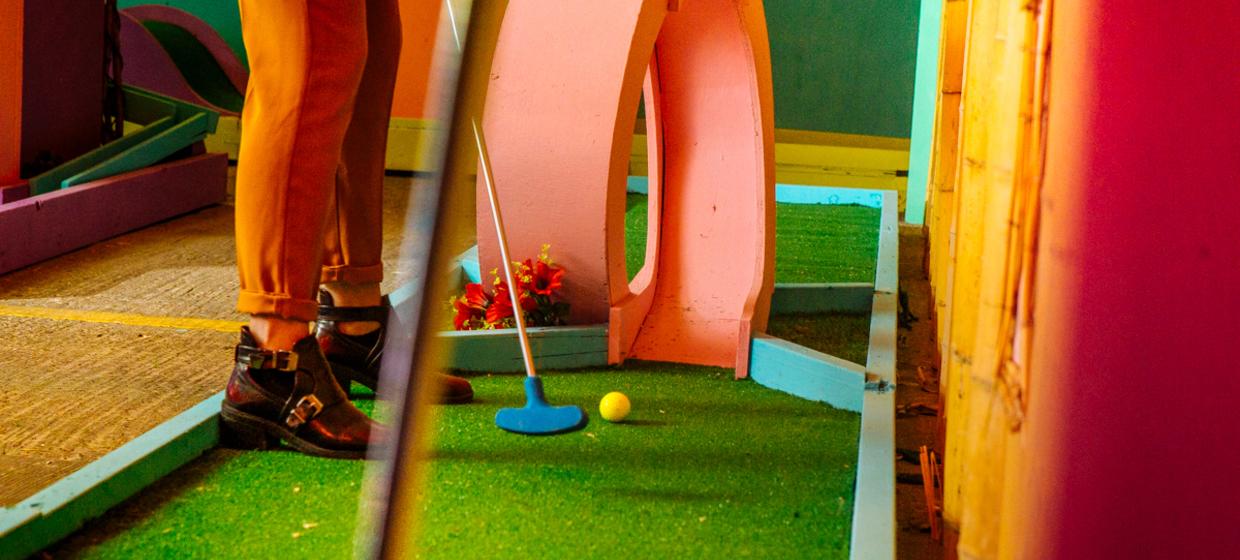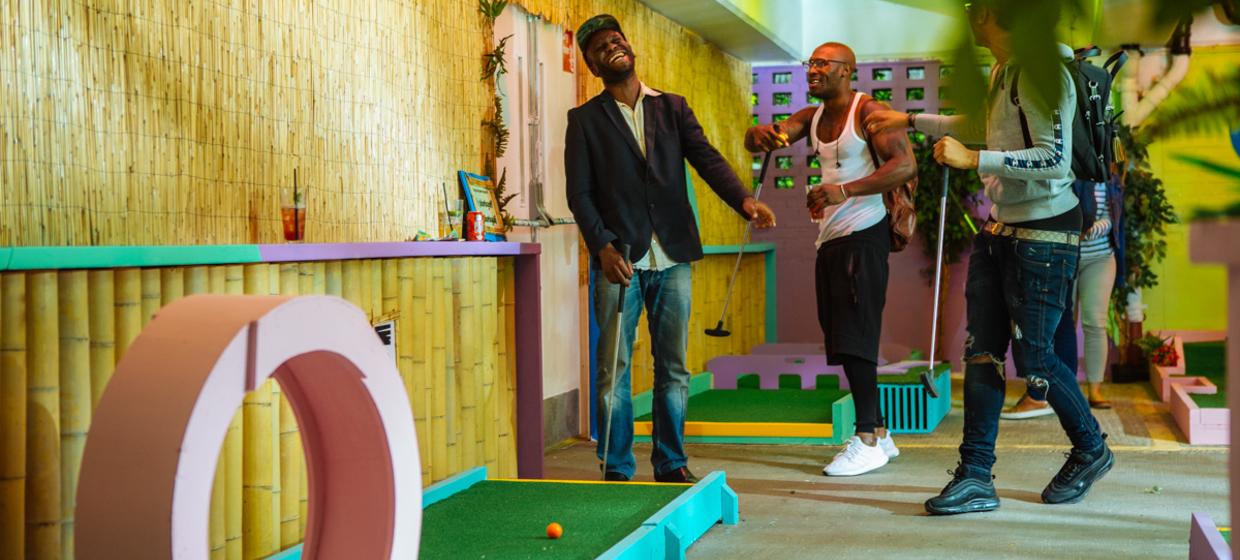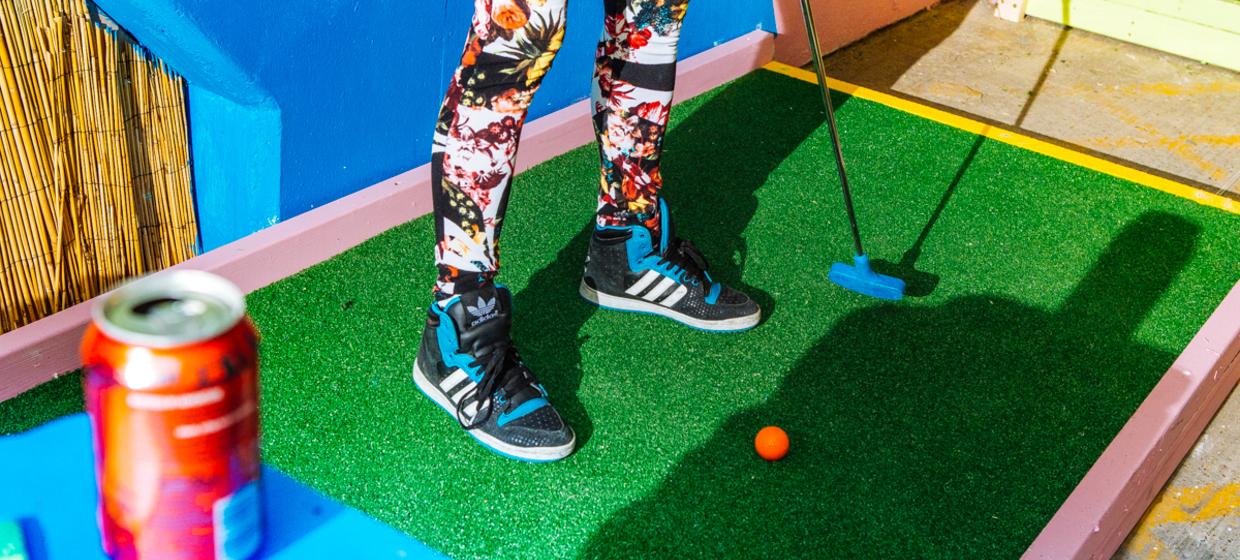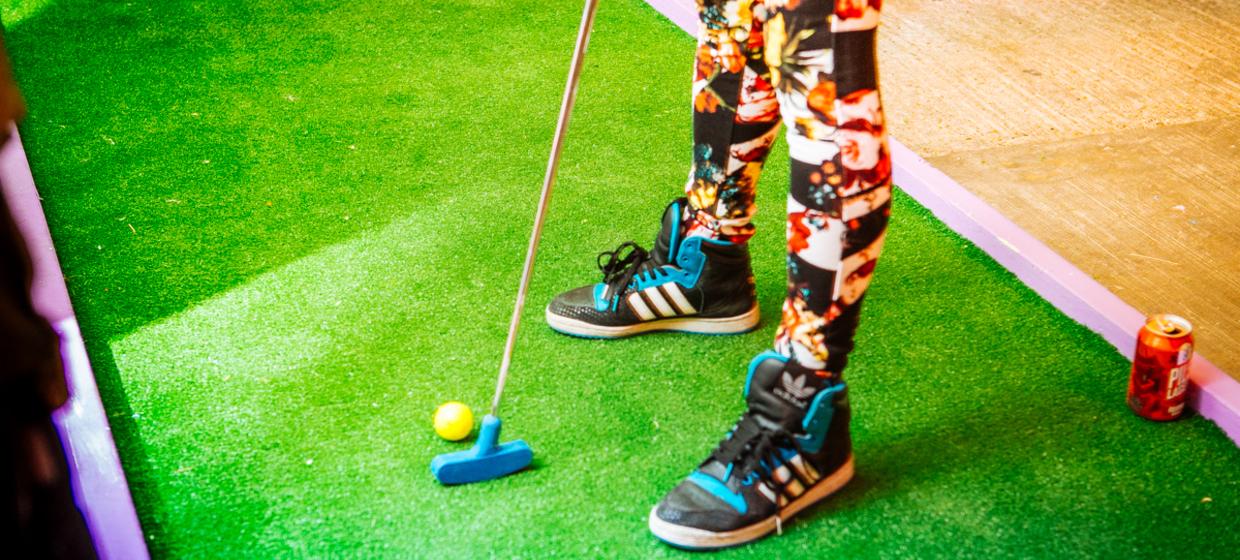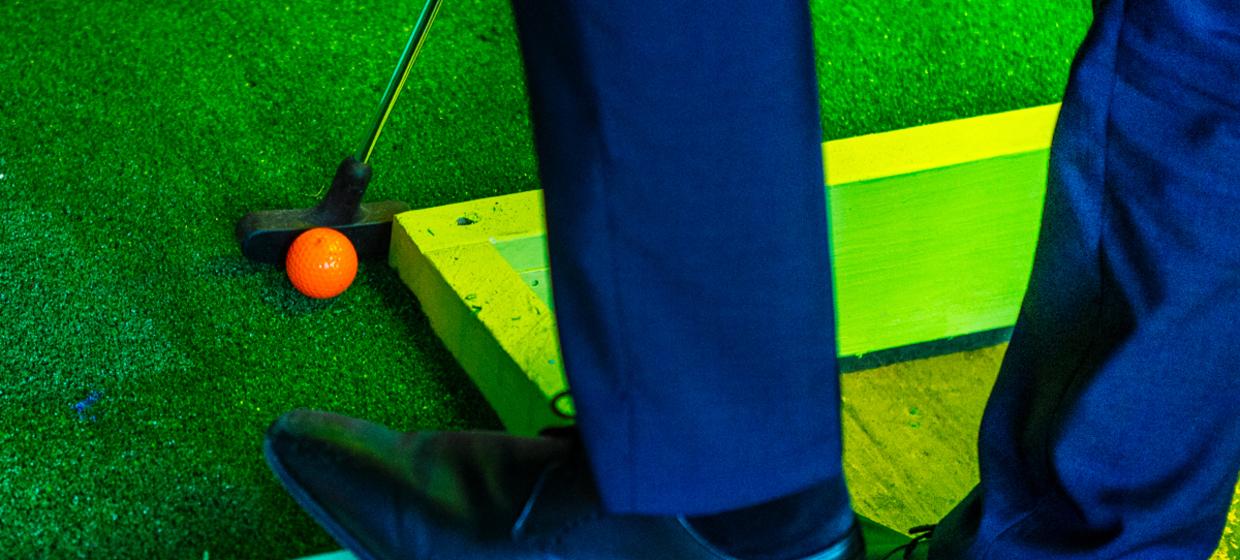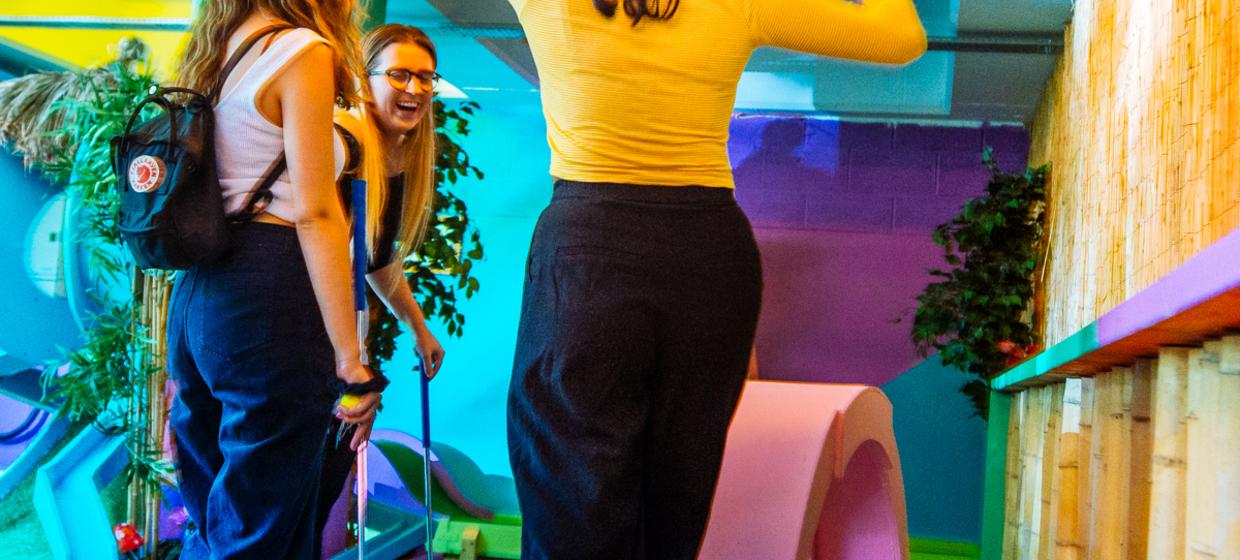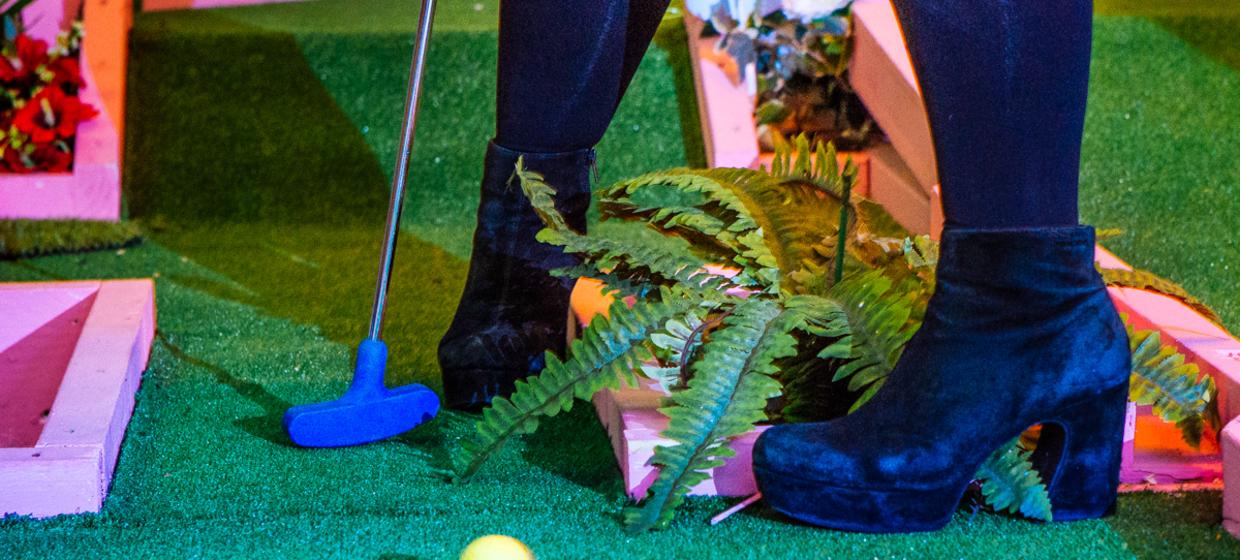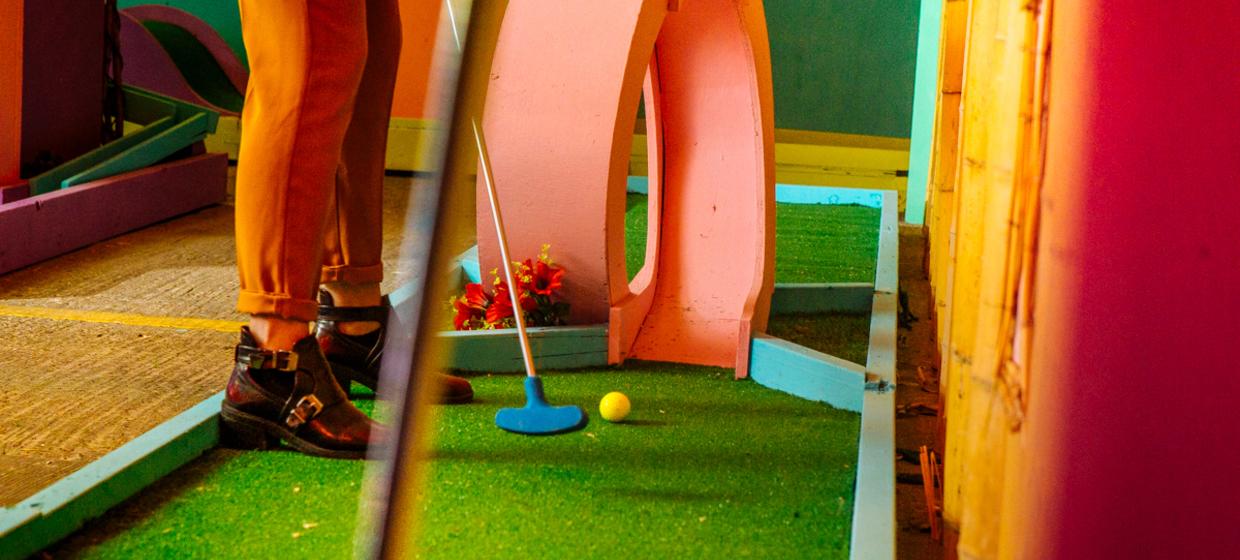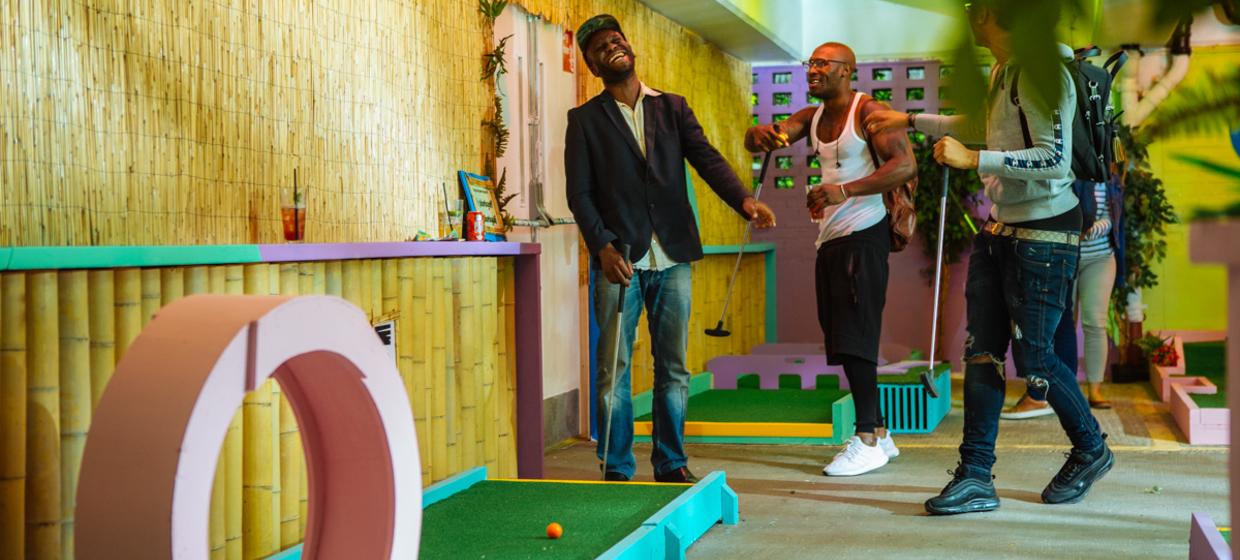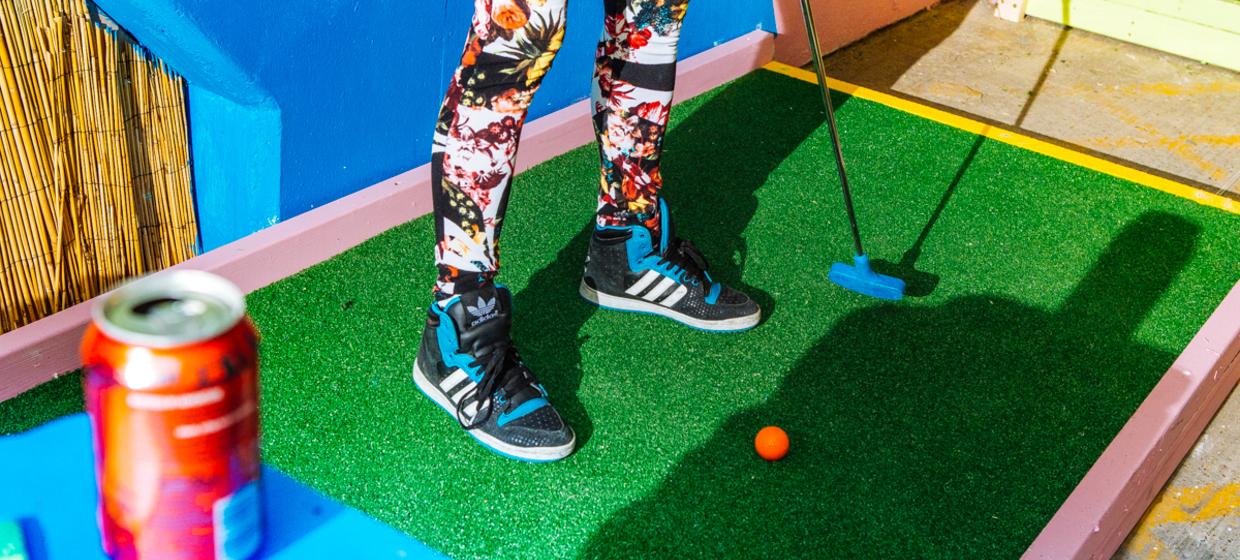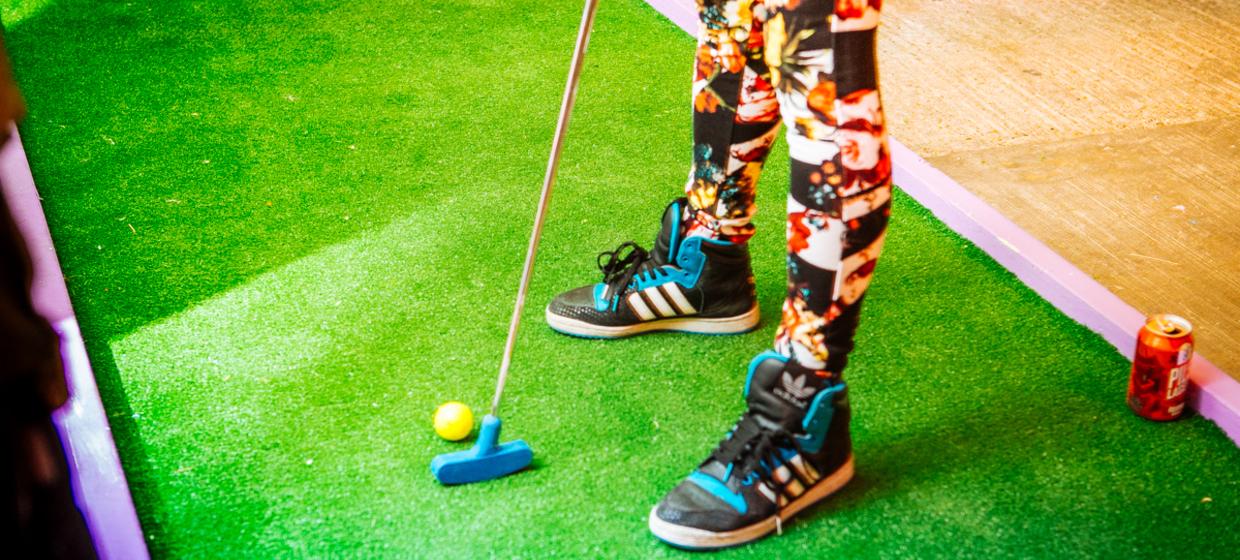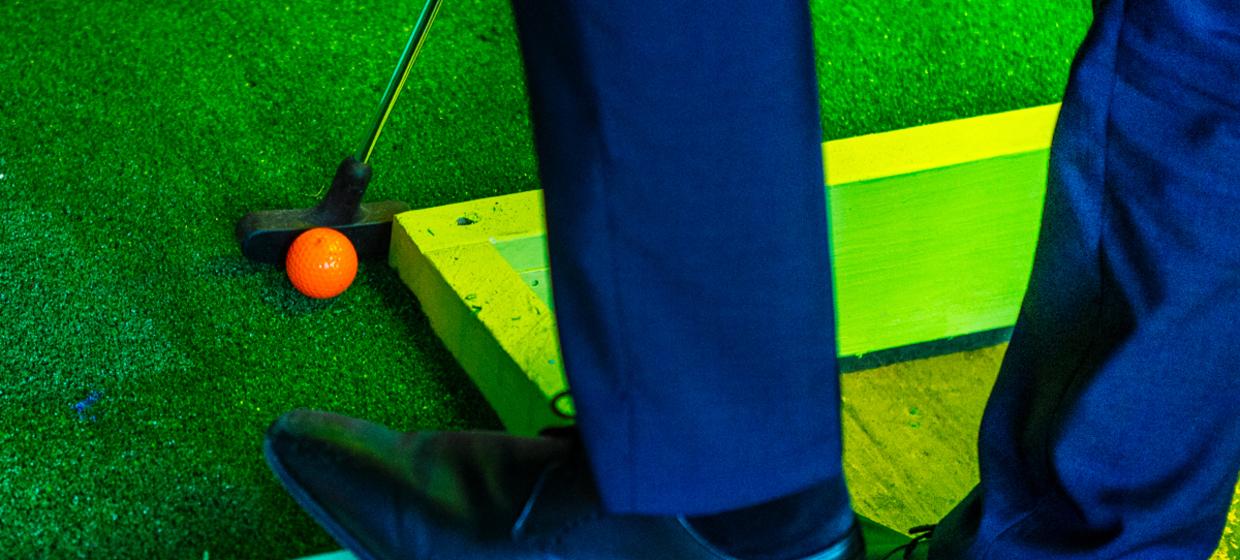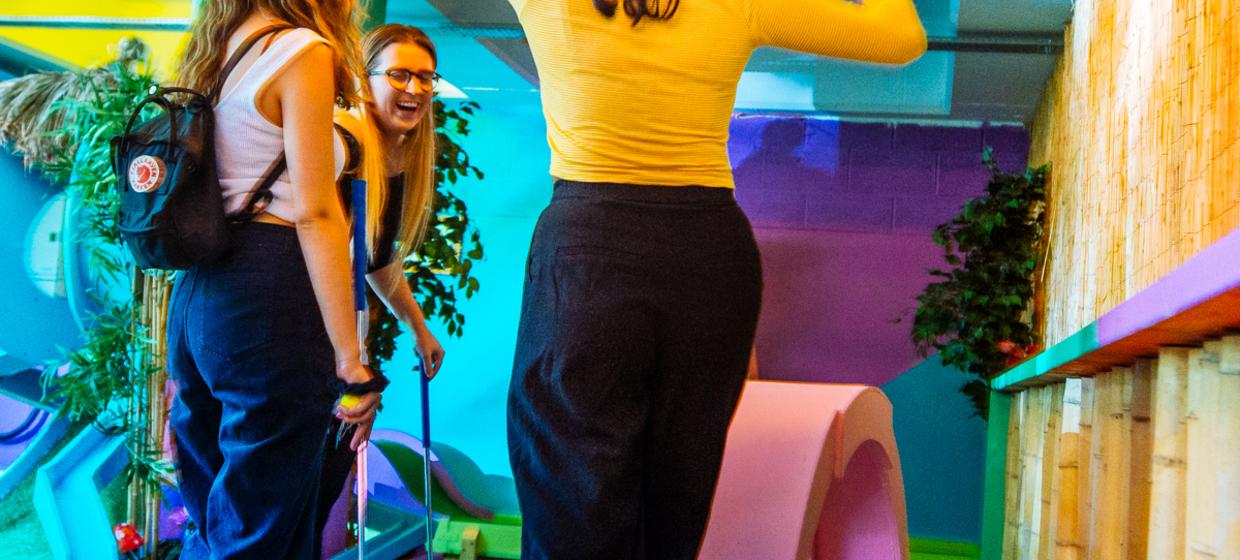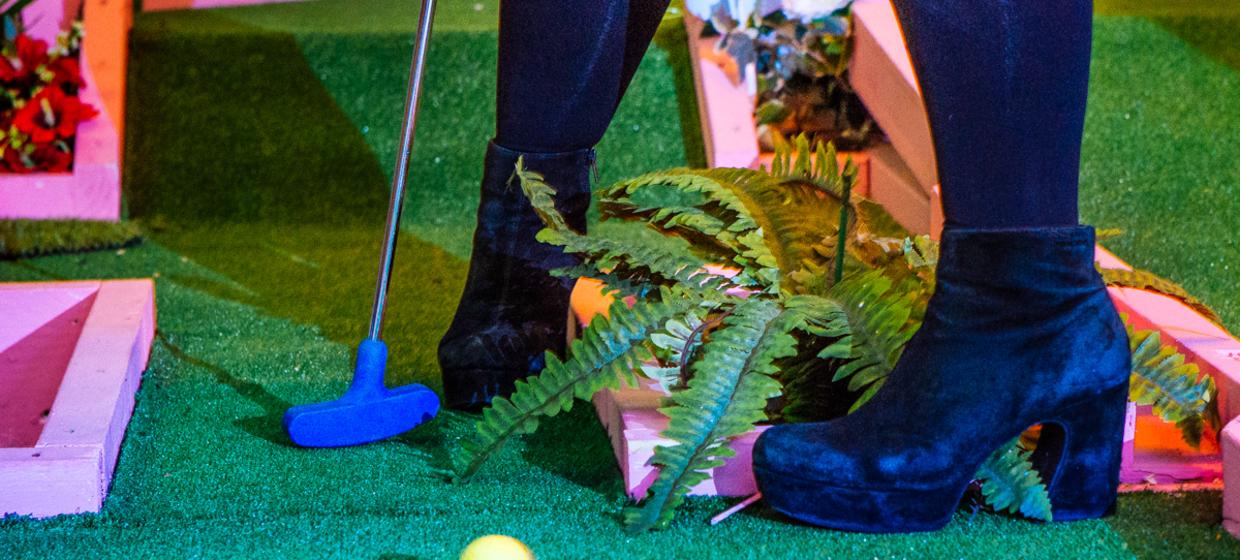 Team Fun Event Space
Taking our inspiration from our partner venue, we've created a mini-golf island paradise right there at the bottom of the converted town centre car-park – now uber-trendy play and workspace, the Peckham Levels. We've matched our colours to the bright primary colours of the rest of the Levels, with sunshine and tropical fun splashed all over the shop. We've pushed our mini golf designers harder than ever before to create something extraordinary for this amazing south London community, and they've outdone themselves.
Description
There are three cafe / bars, nine food vendors, 80 creative businesses and plenty of community oh and all with an incredible view over London. Surrounding these bars is a whole multicultural street food market, for those with a taste for more than golf madness. There are some great community spaces where Peckham Levels's members are classes, and people come together to discuss and learn about this and one of the coolest places to hang out in London.
Peckham Levels project has breathed new life into wasted space, and we're here to finish off just for our minigolf madness.