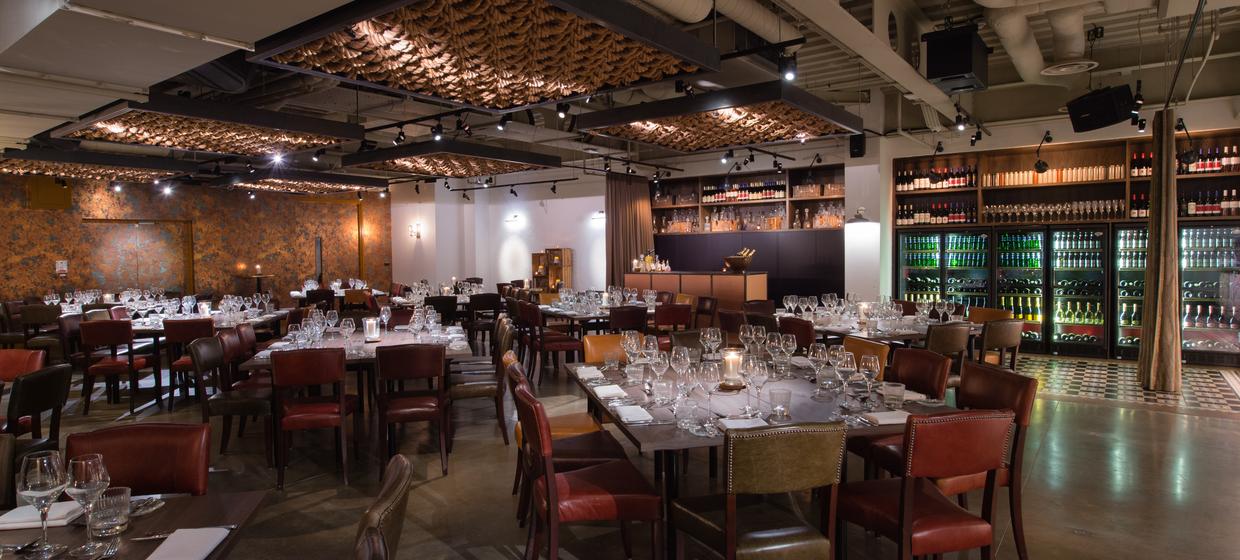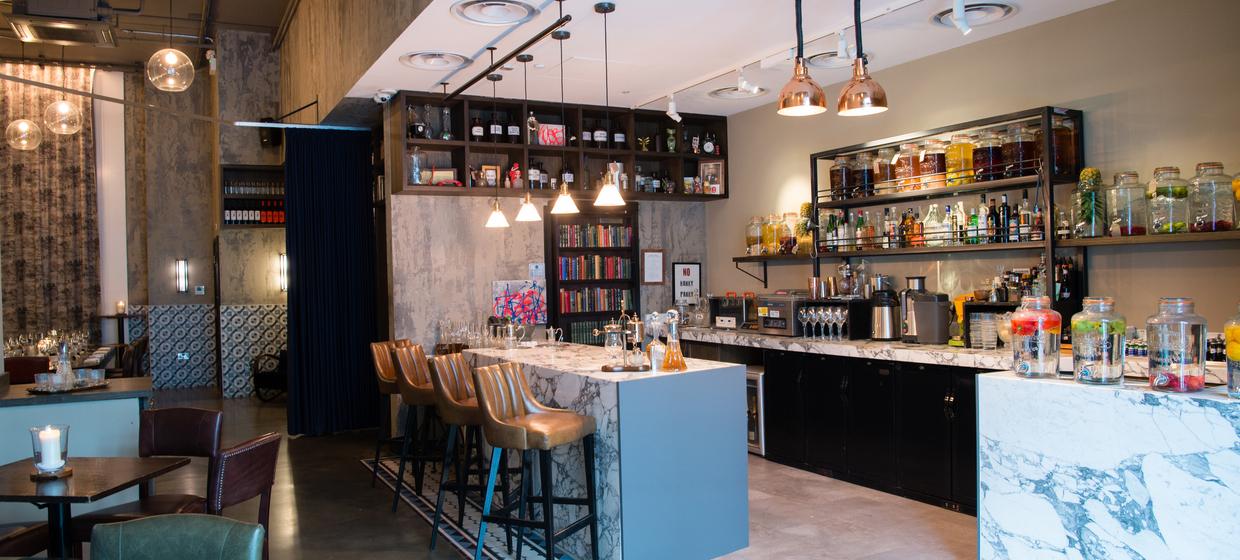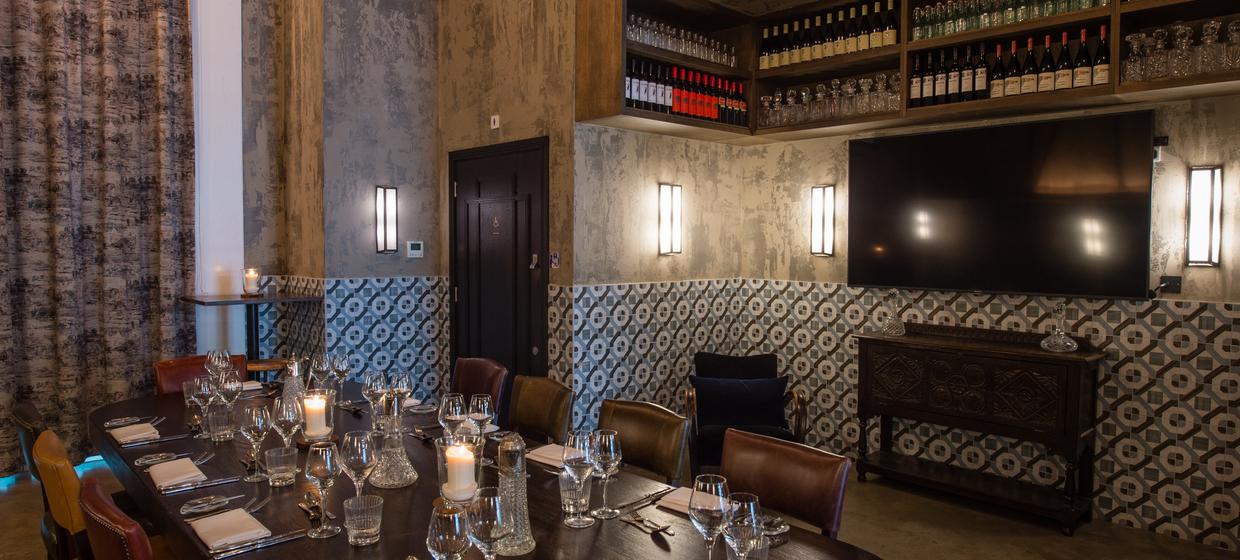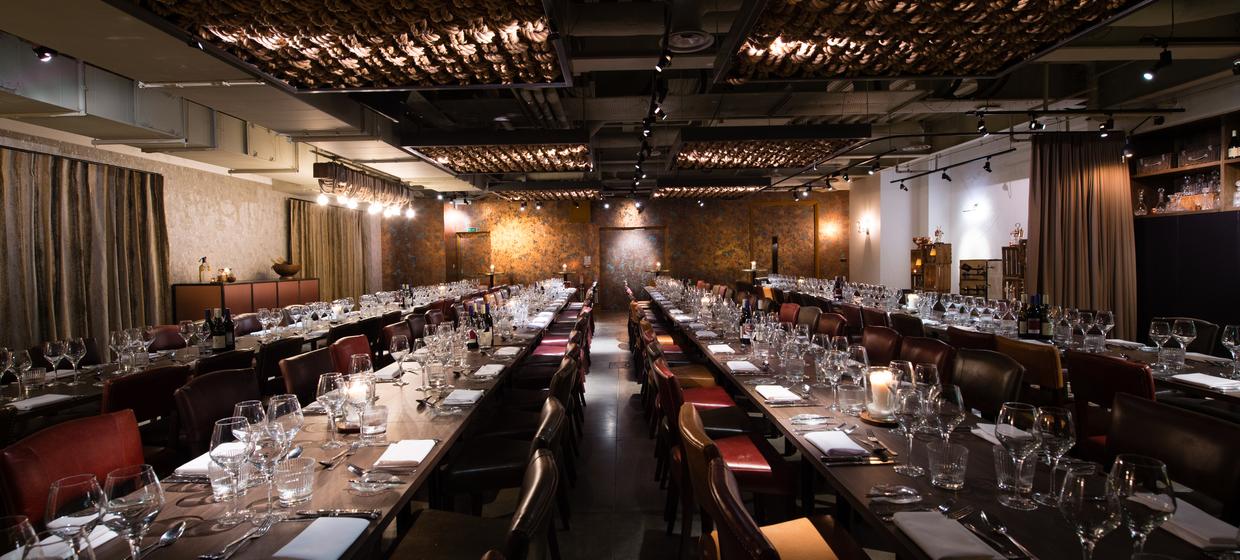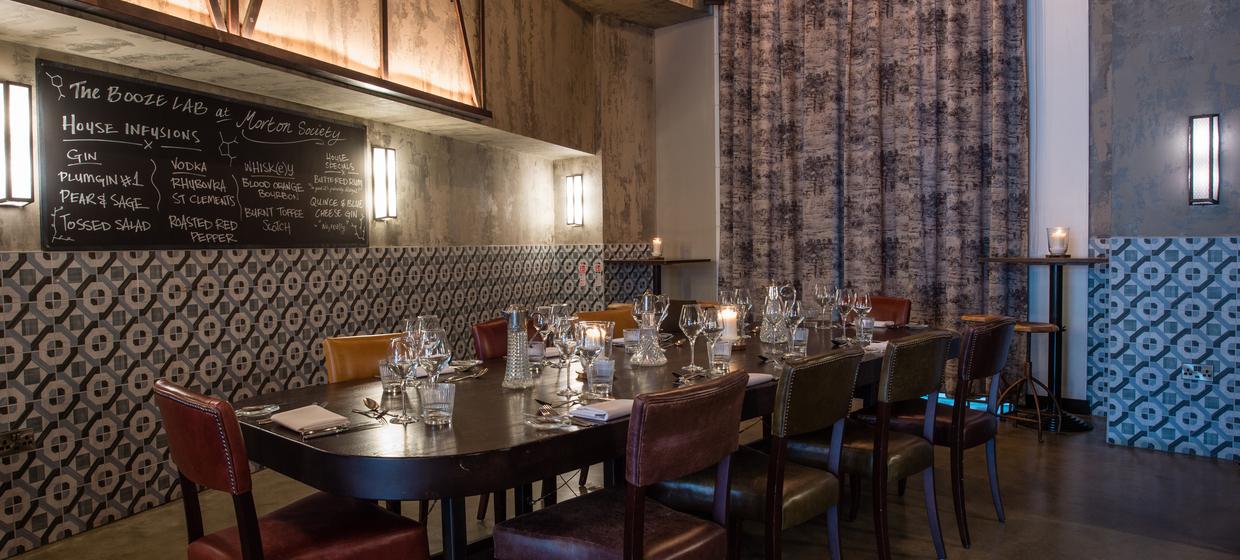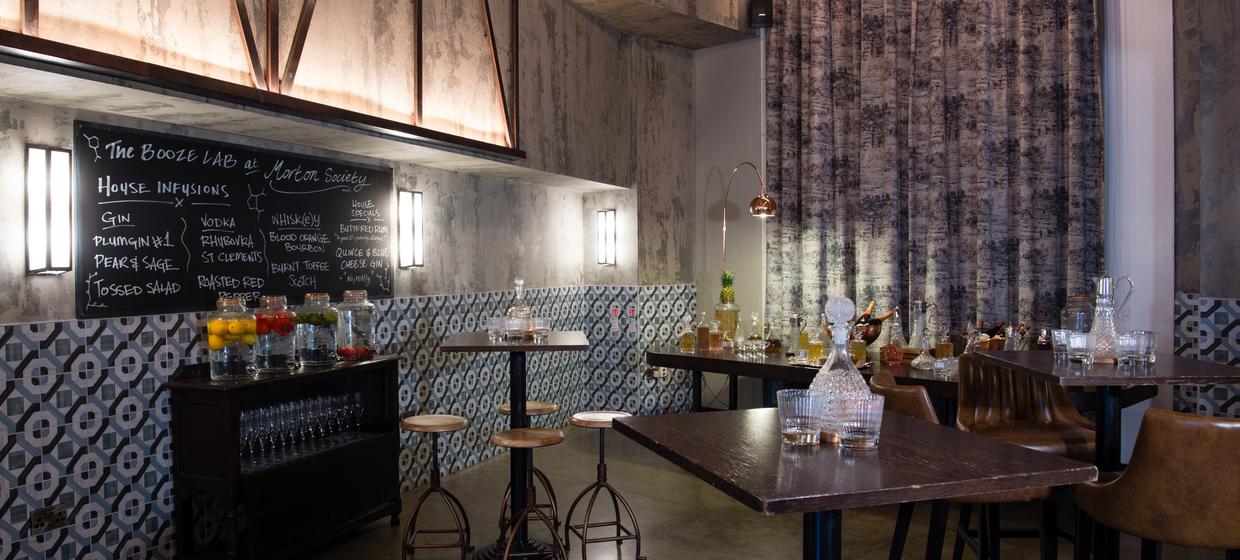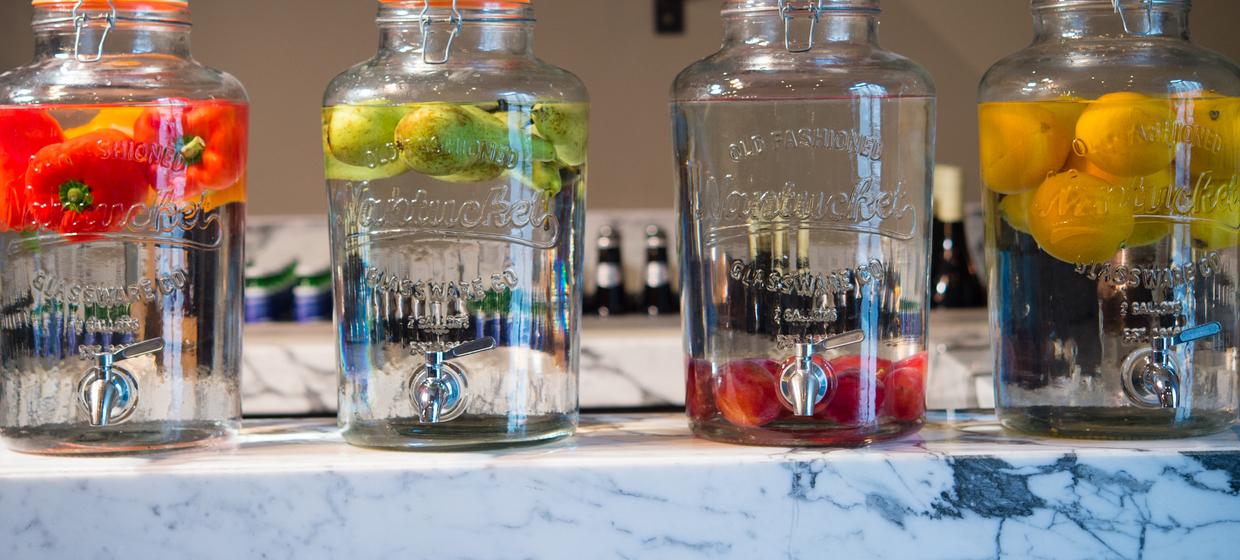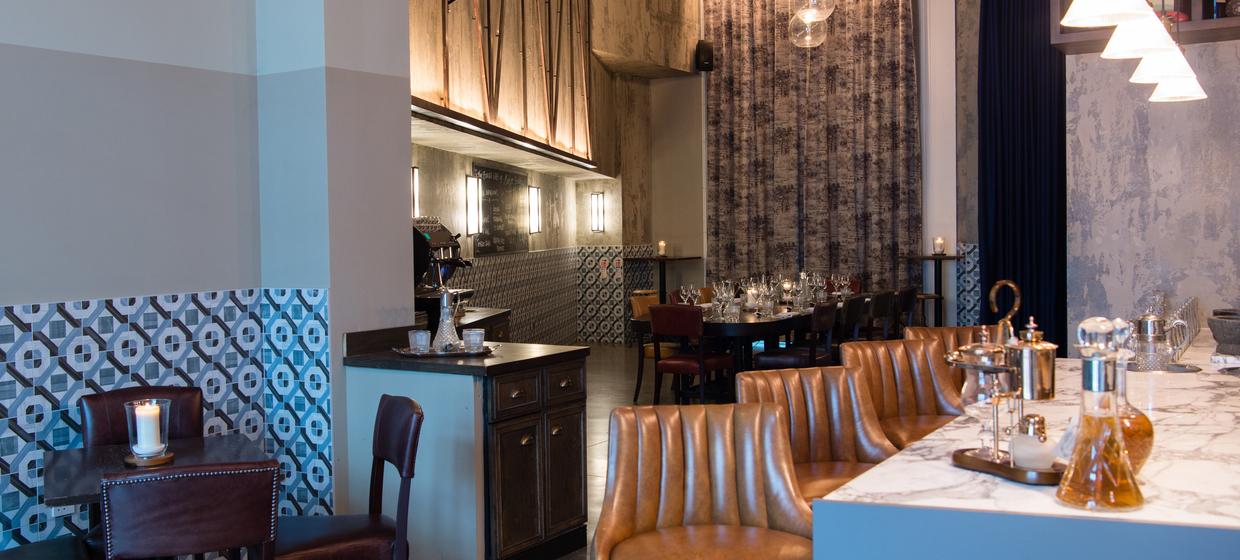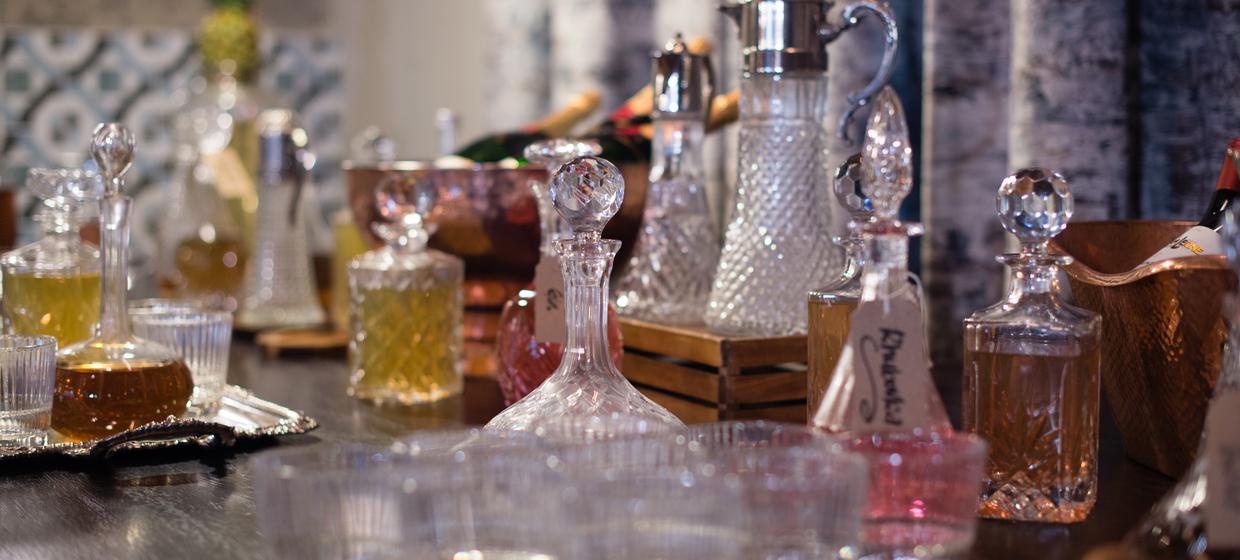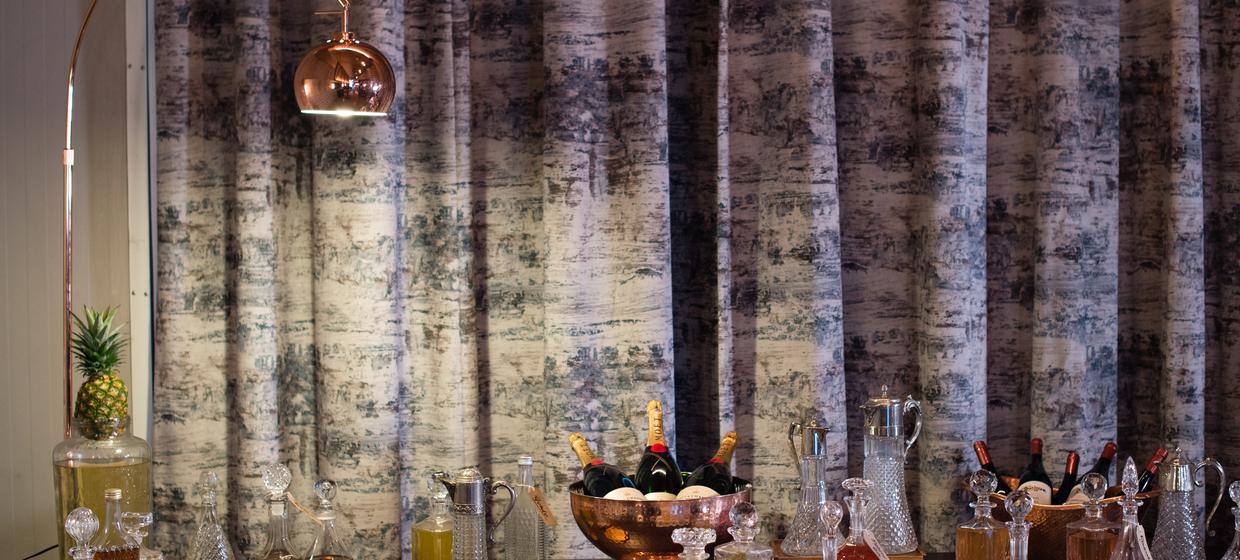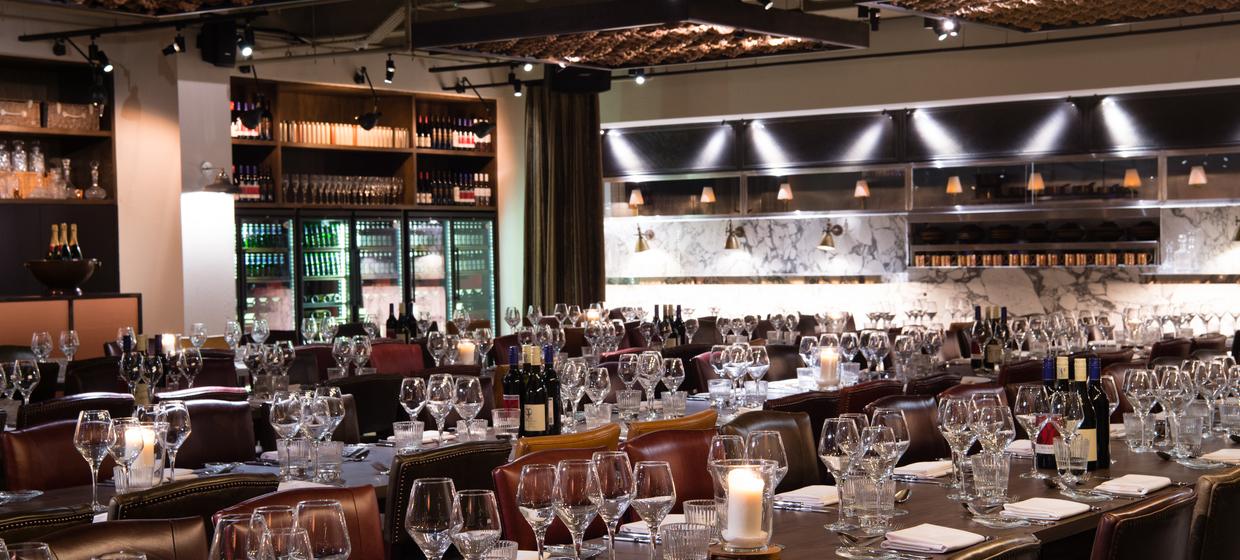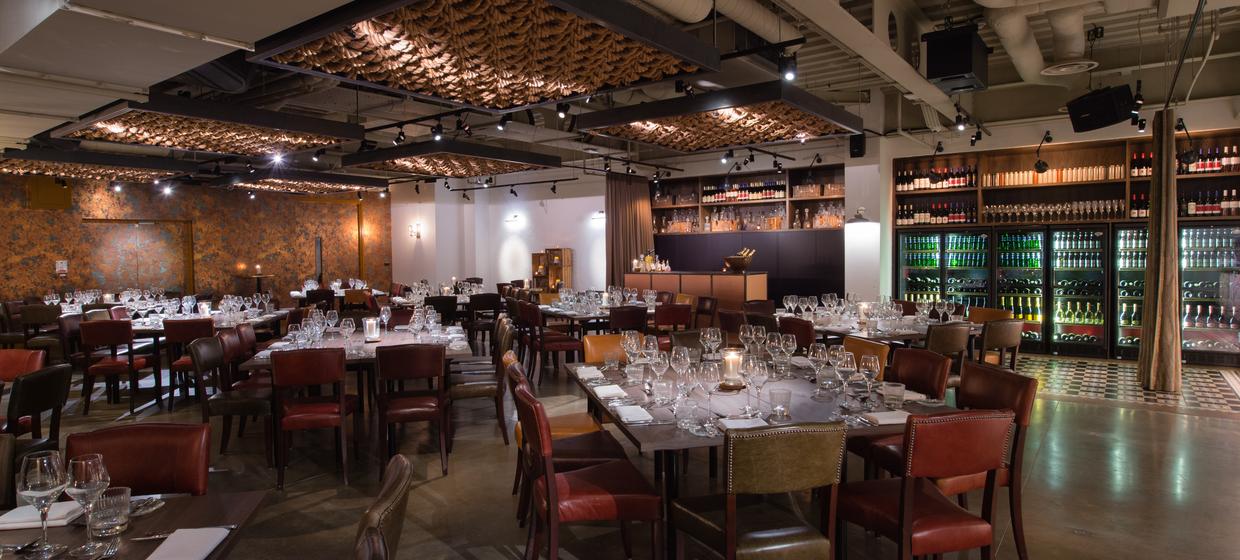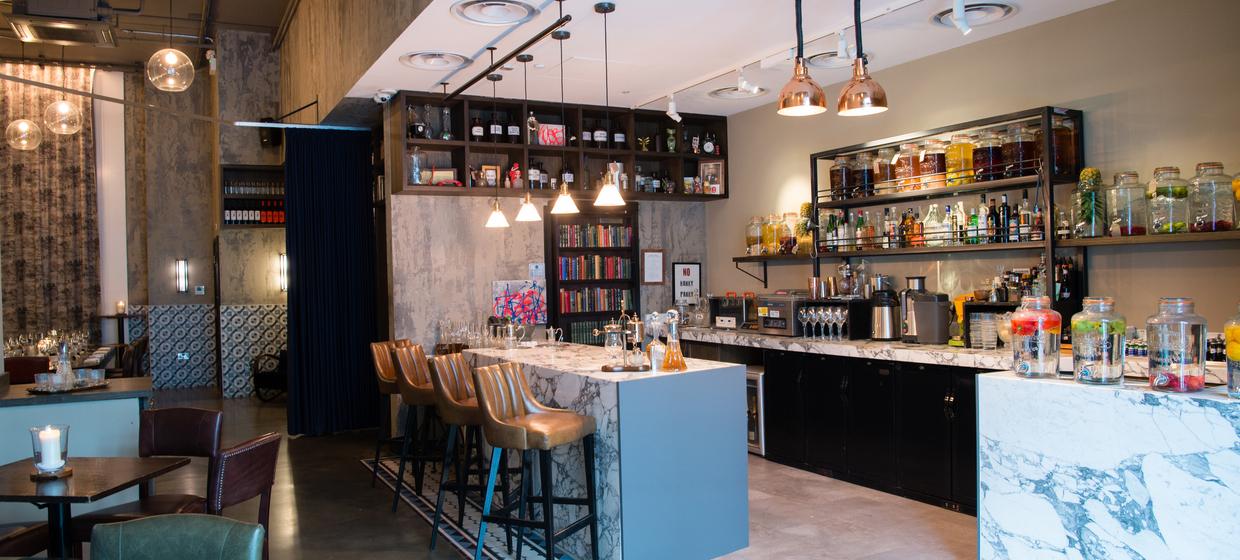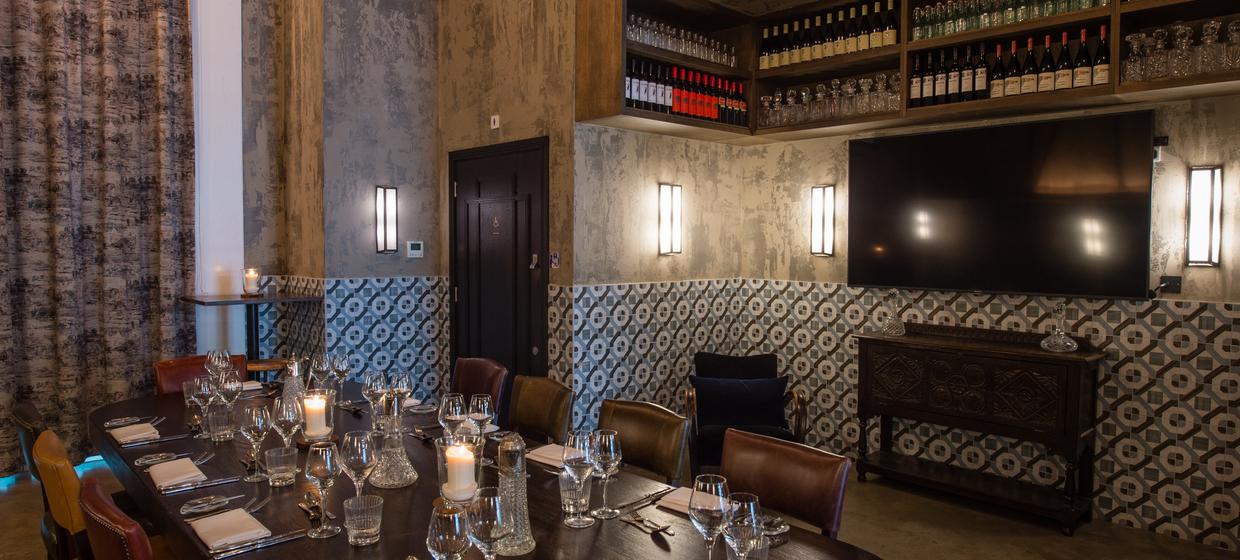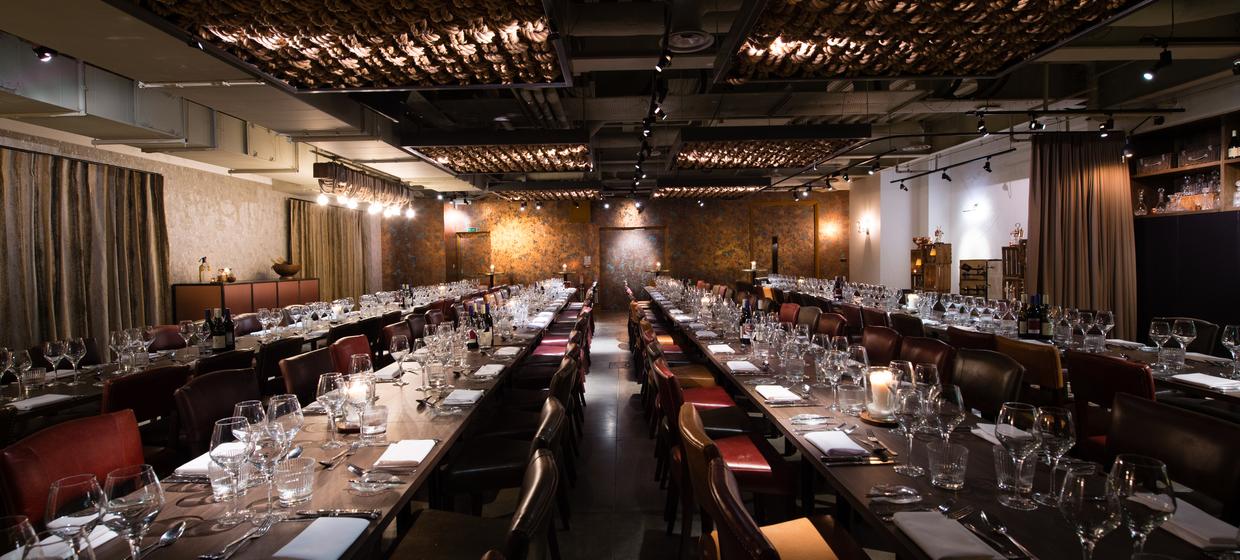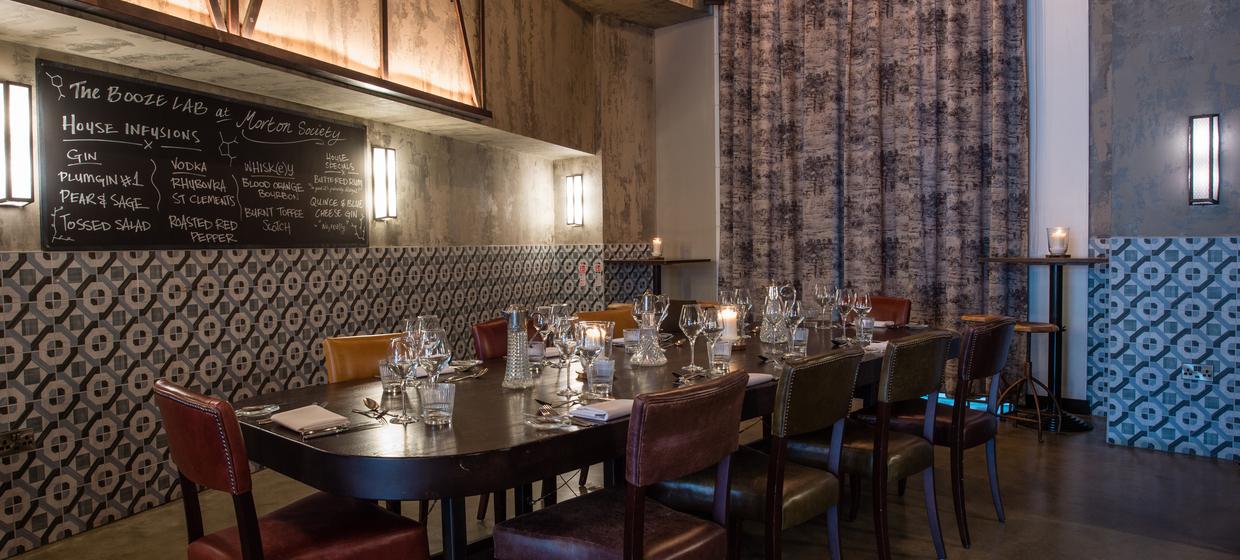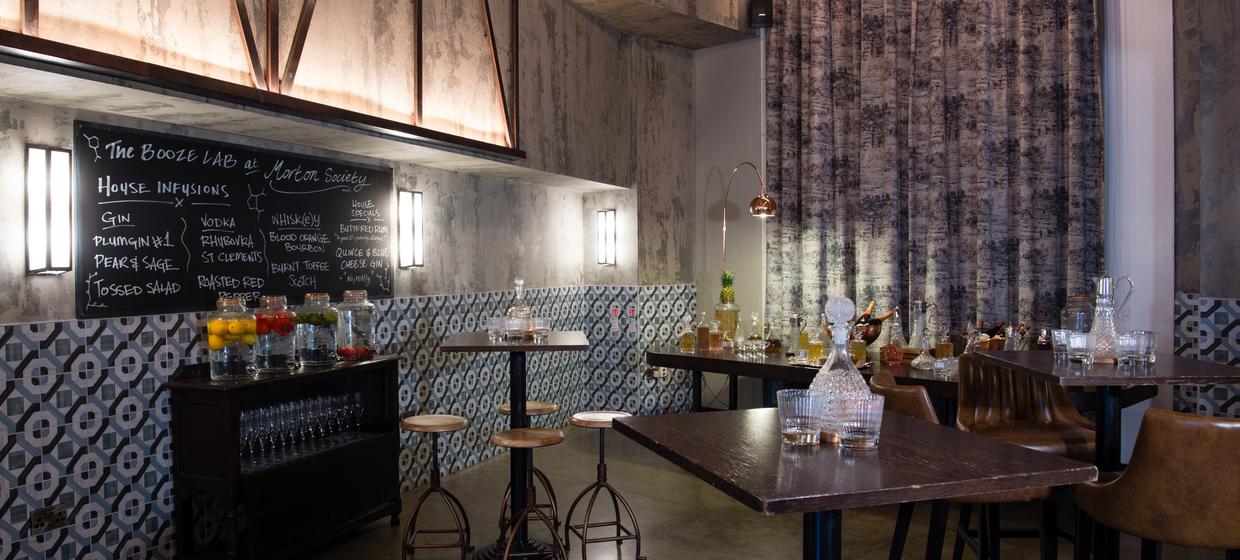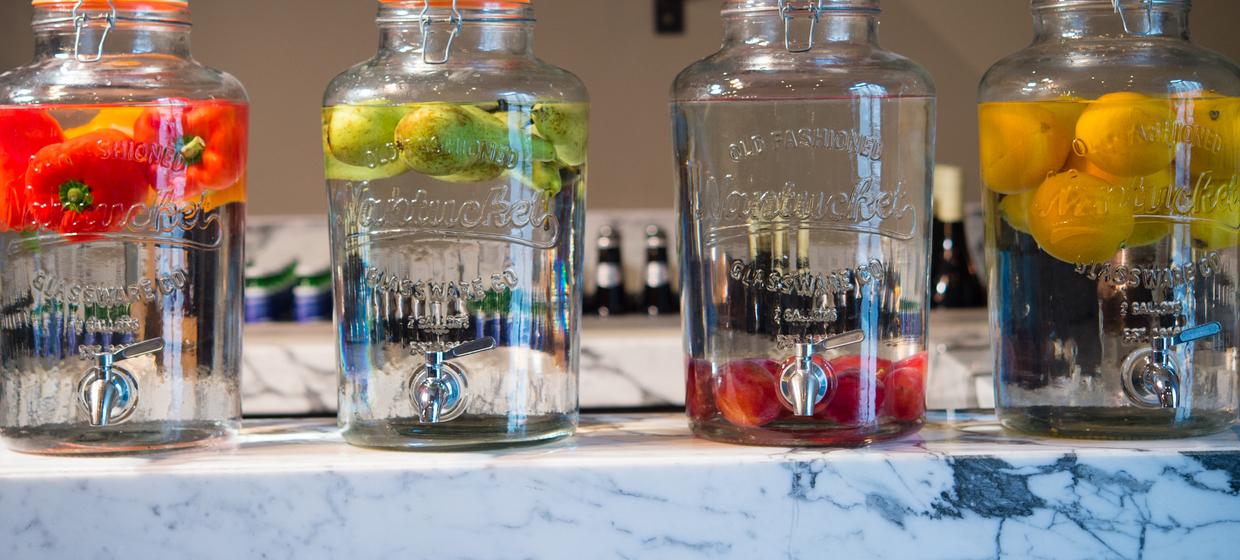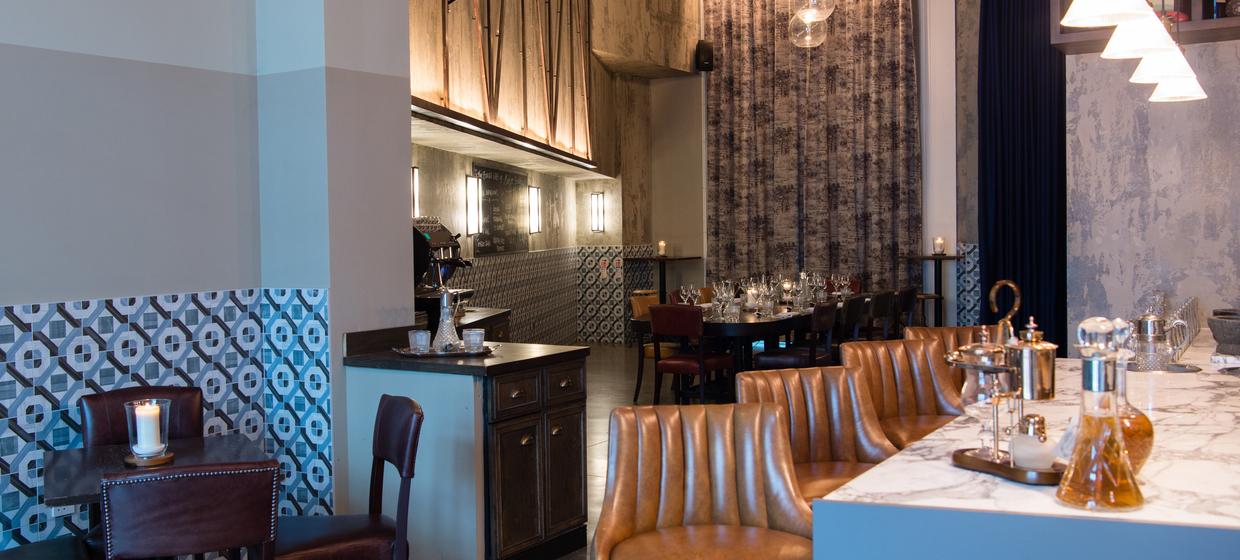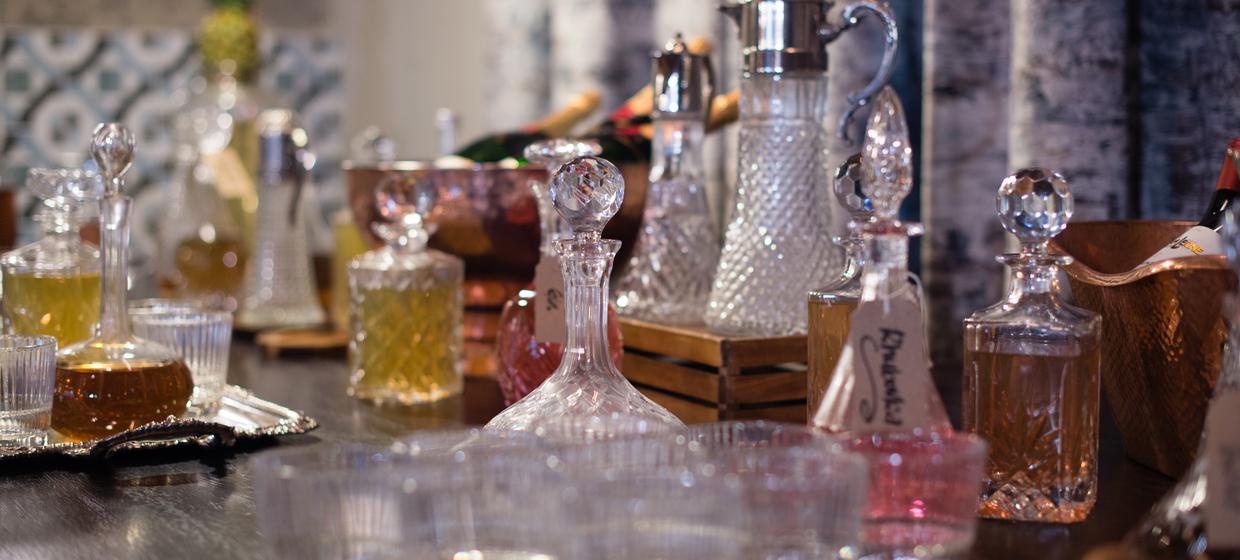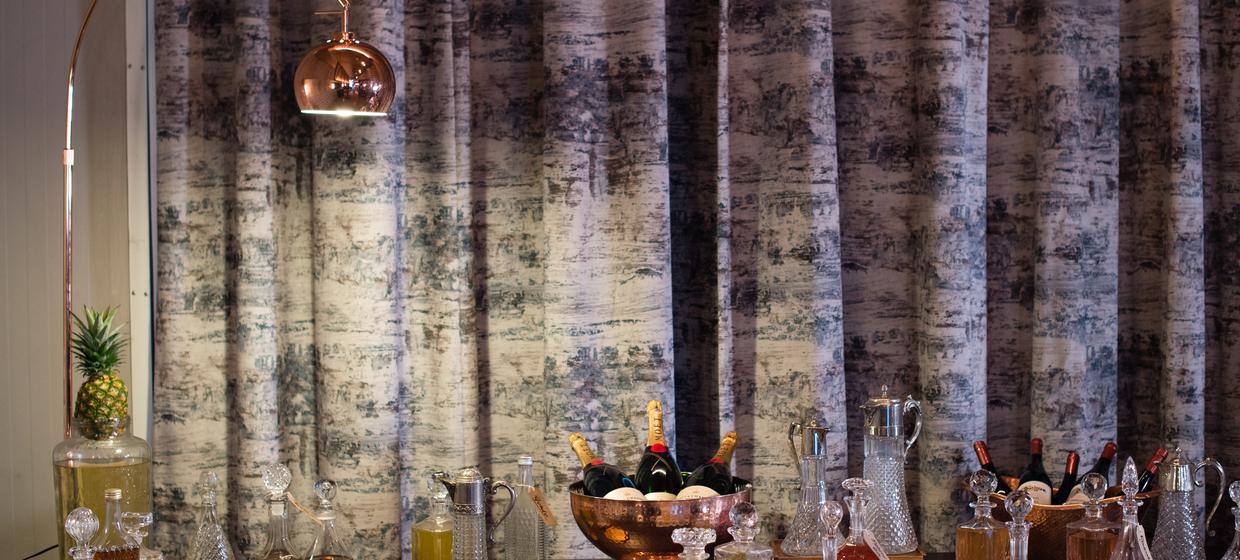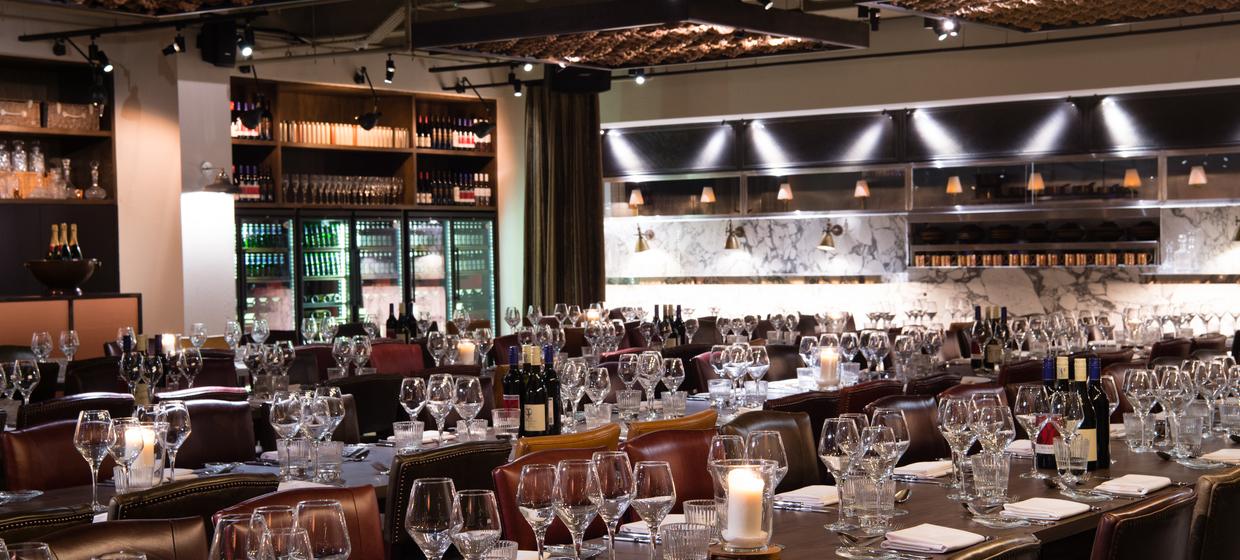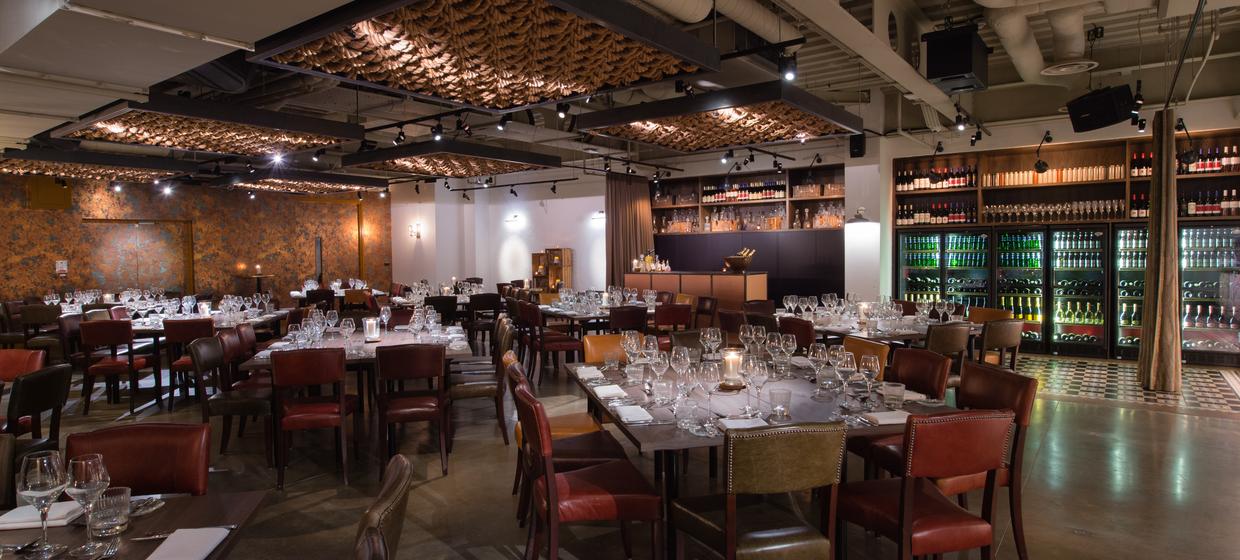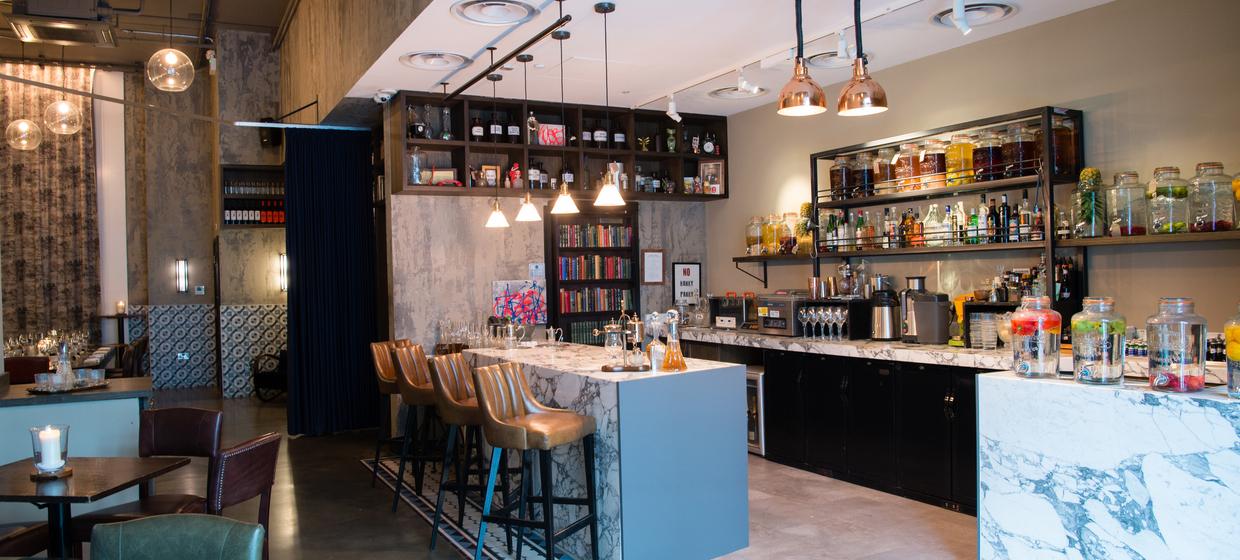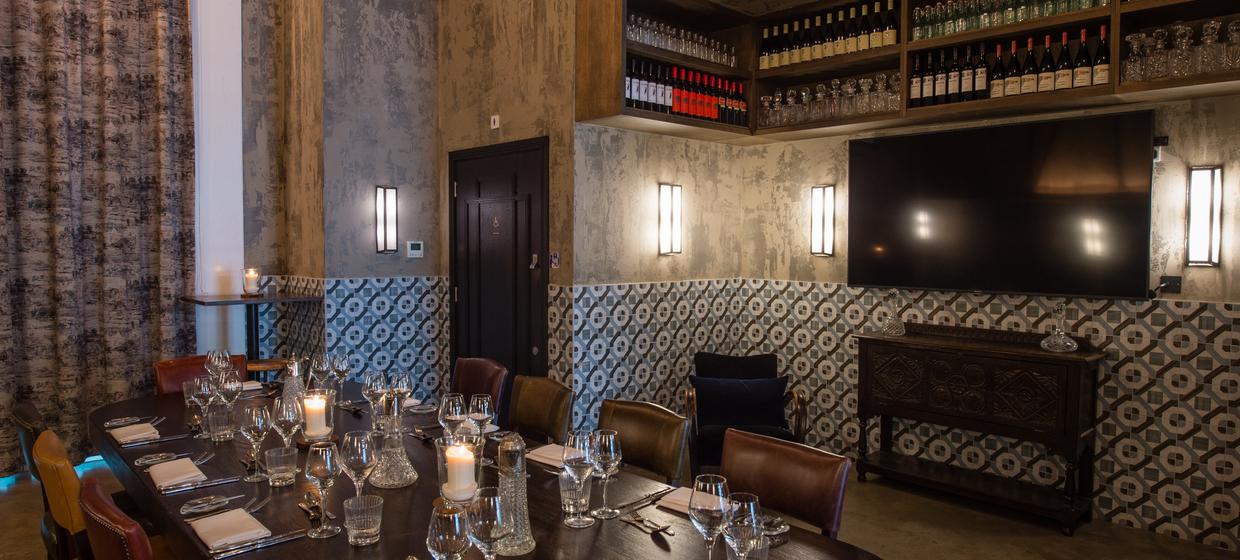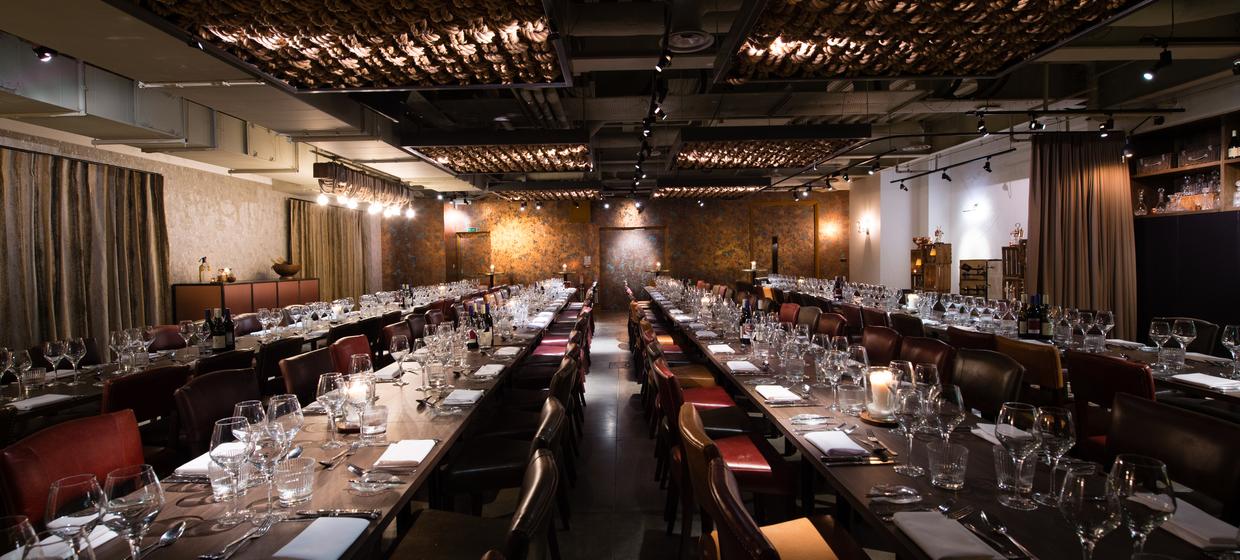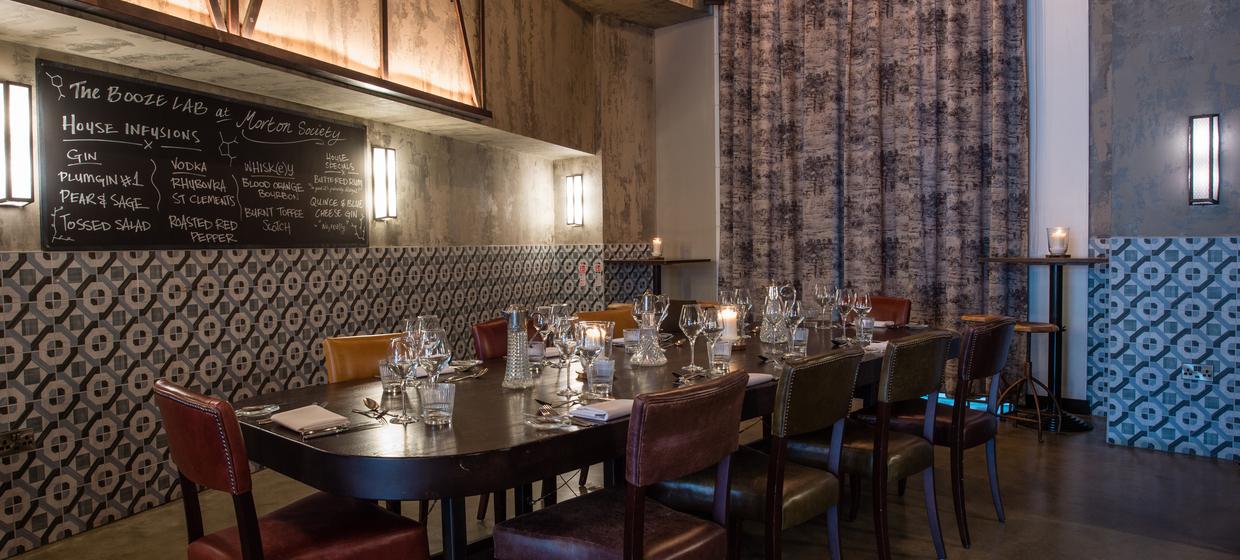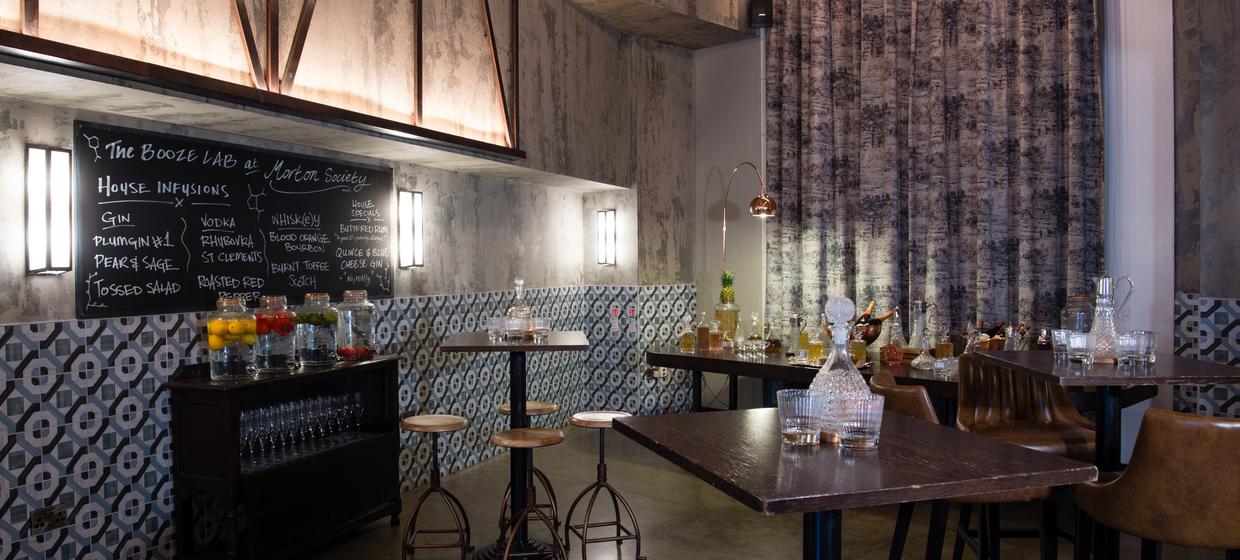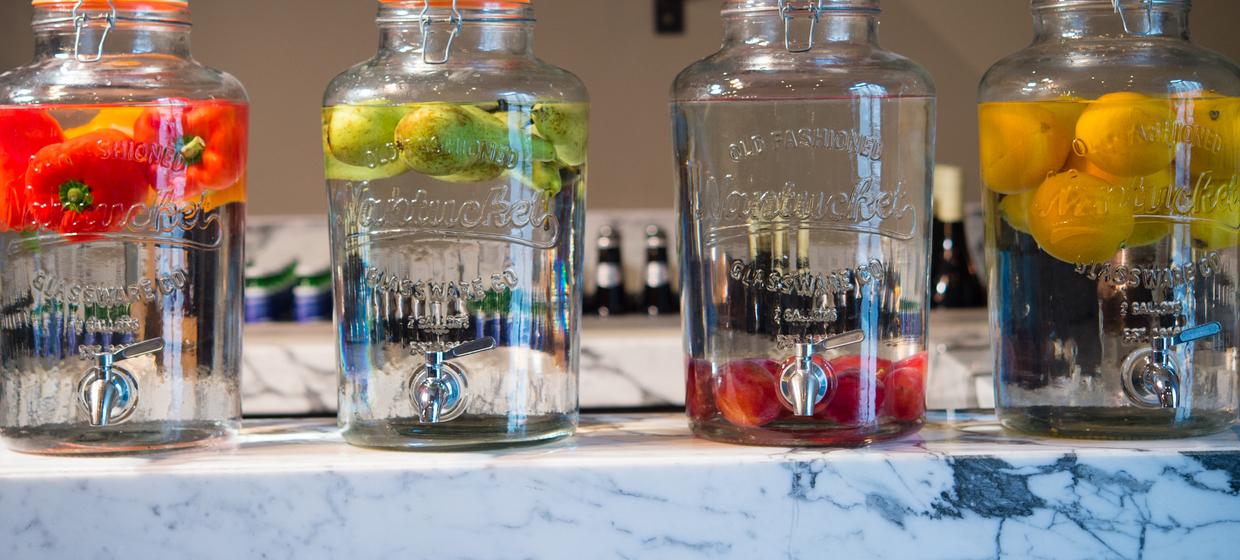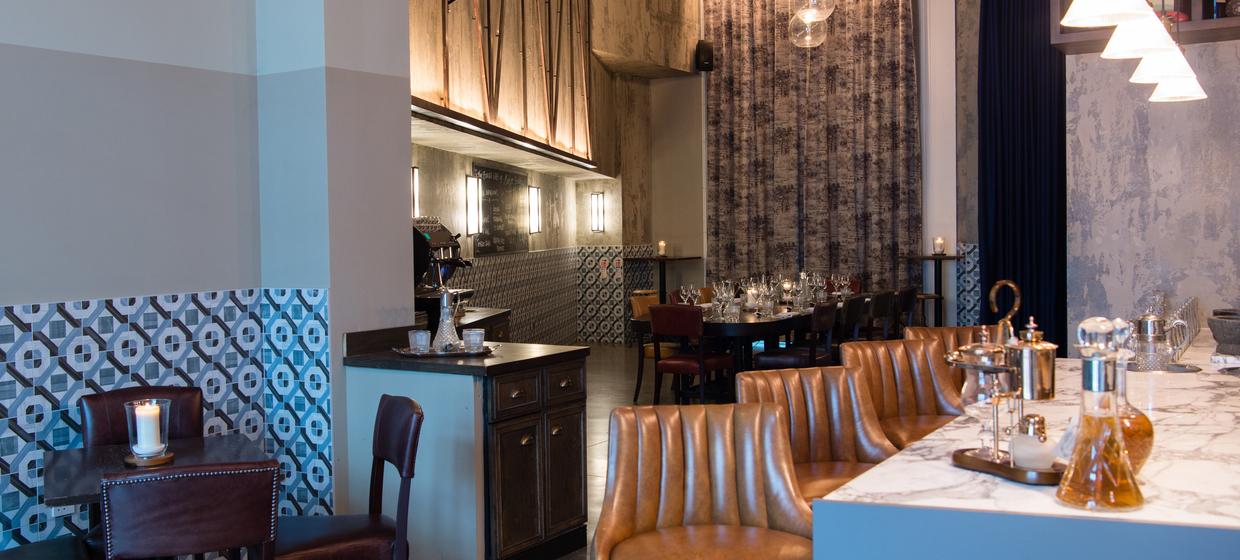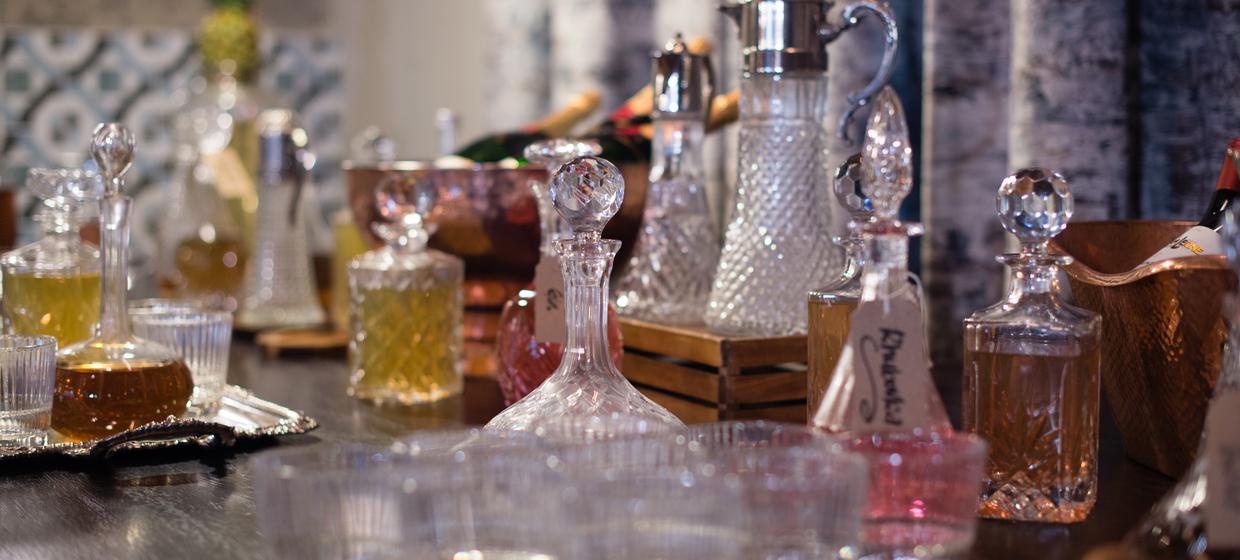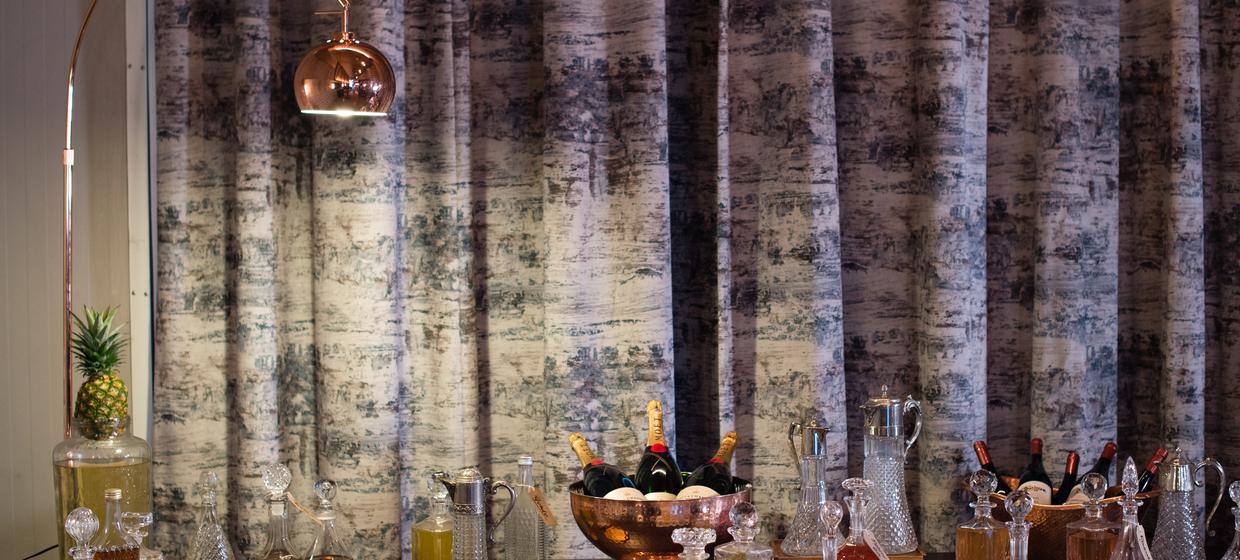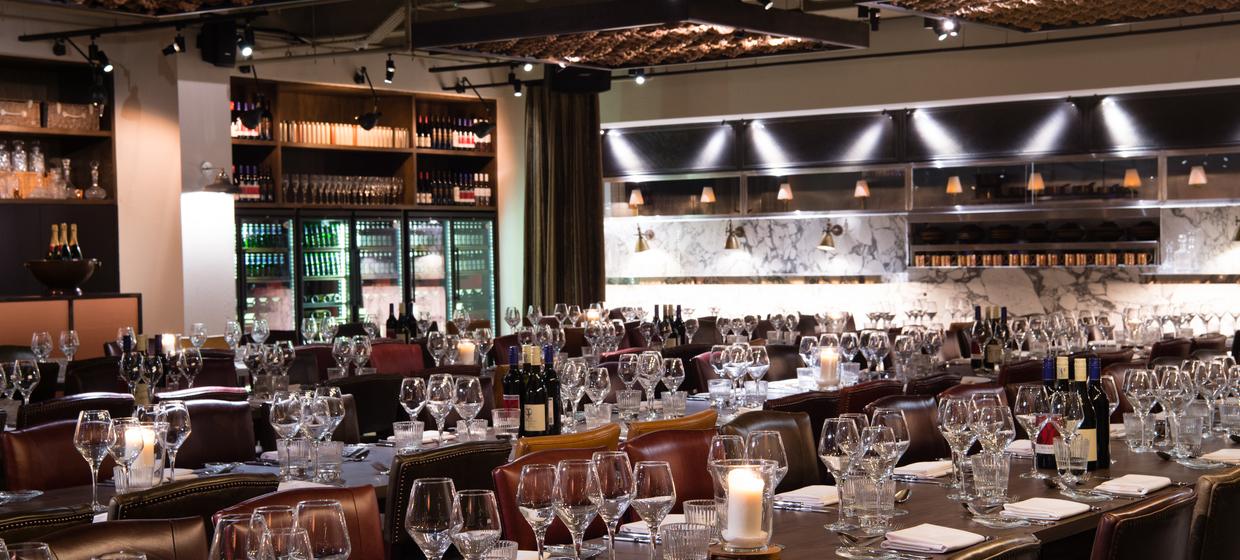 A Luxurious Underground Space
This venue includes two stunning and distinct spaces, spread out of two storeys. Our experienced events team will warmly welcome you and can guarantee impeccable service to ensure that your event runs smoothly and you can enjoy our dazzling venue.
Description
Entering our venue from street level, you will first walk into the Booze Lab. This unique space is where you will find out Booze Engineers, these highly experienced professionals serve our exceptional in-house infusions, which are exclusive to our venue. You and your guests can get also involved in this process as the Booze Engineers teach you all the wonderful tips and tricks to create these deliciously infused drinks. This could be the perfect team-building activity.
The Booze Lab is well suited as a breakout space for conferences and for drinks receptions and networking events.
Our main events space is the Walbrook Room which can be found downstairs. This stylish underground space has a vibrant history spanning over a decade which has influenced the luxurious decor. With capacity for up to 260 guests standing and 150 guests seated, it works perfectly for a huge variety of corporate events including meetings, conferences, dinners and Christmas parties. It can also be hired for weddings.
Catering
On-site kitchen

In-house catering