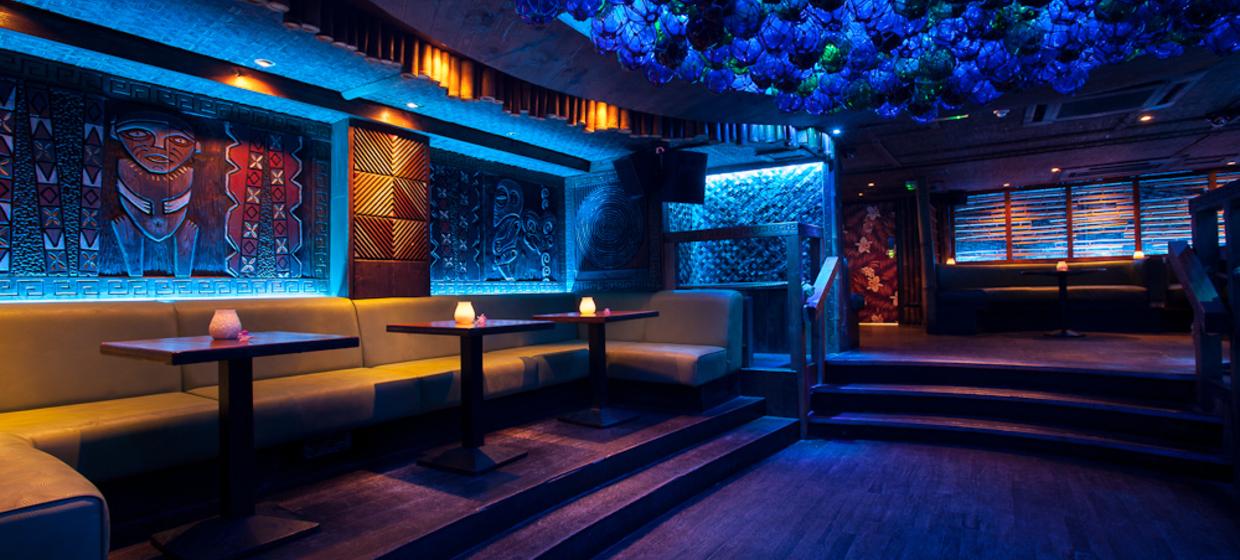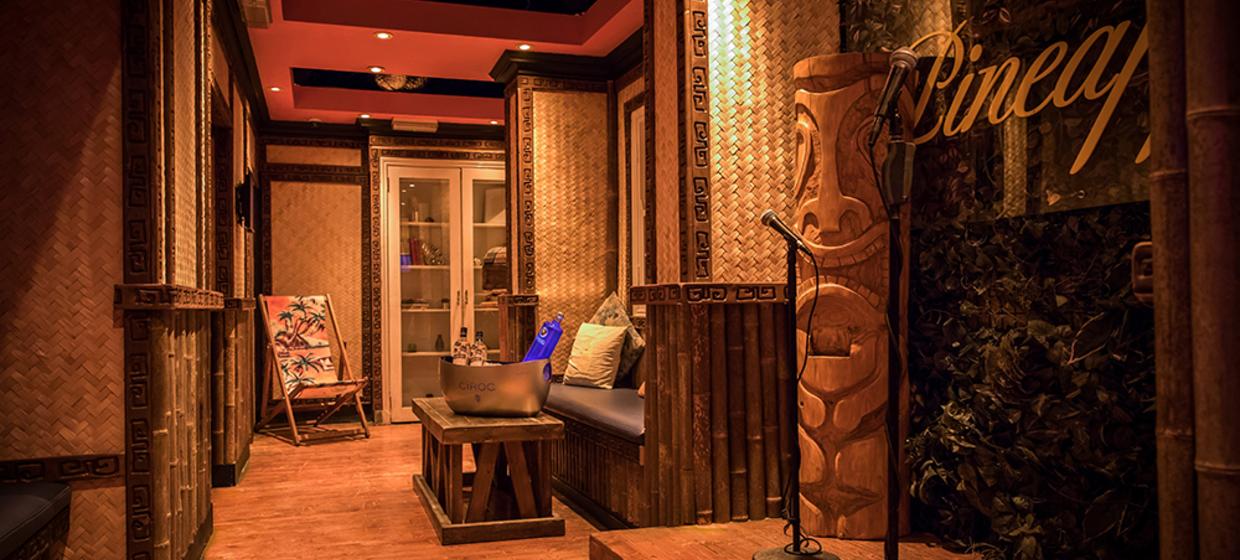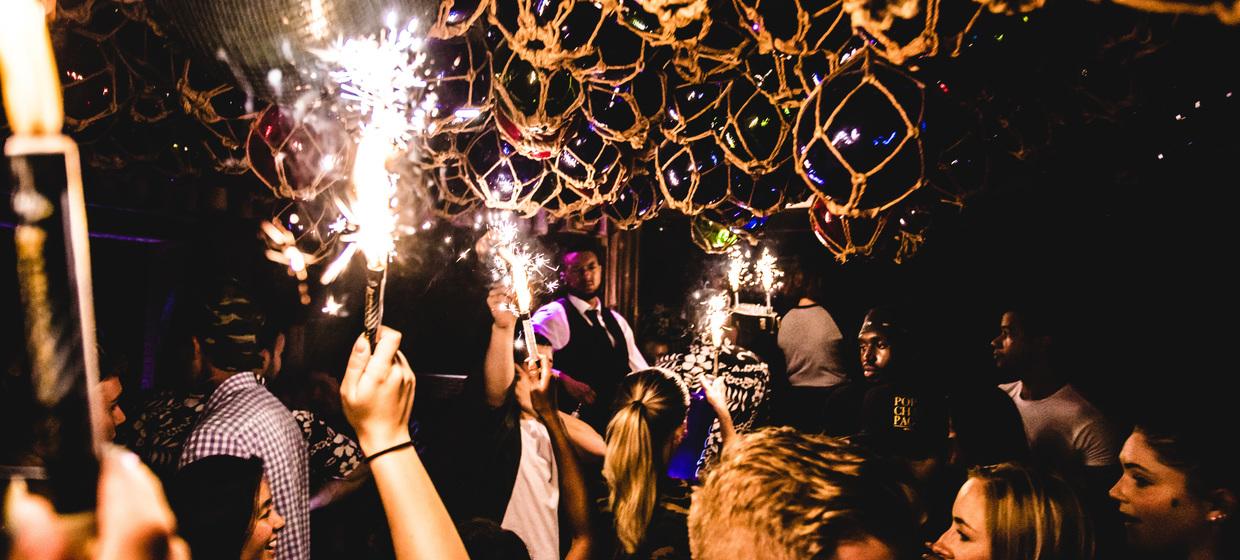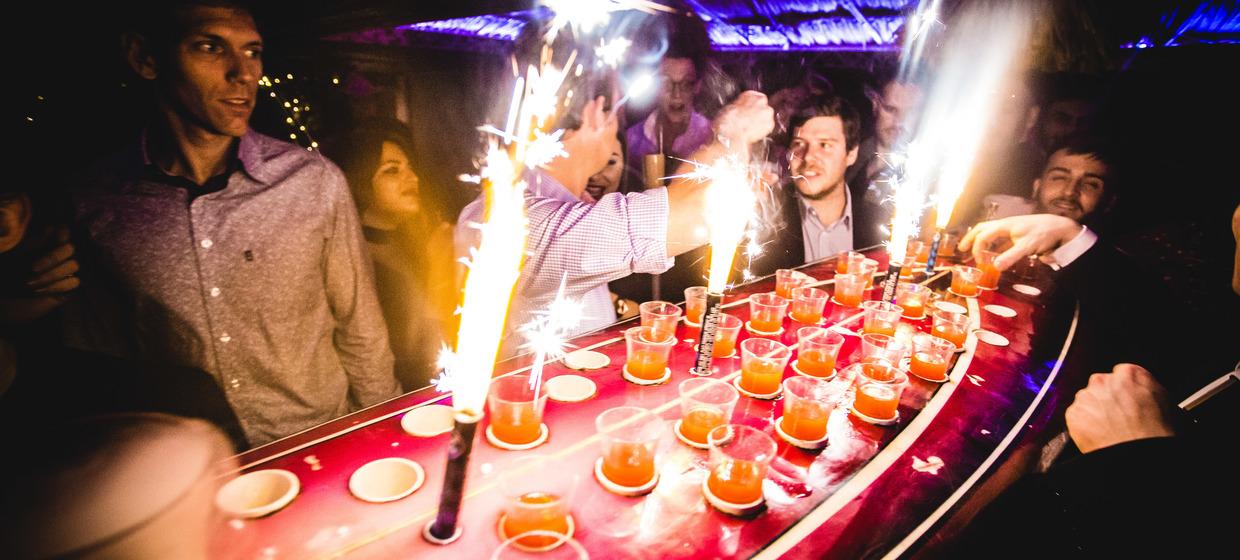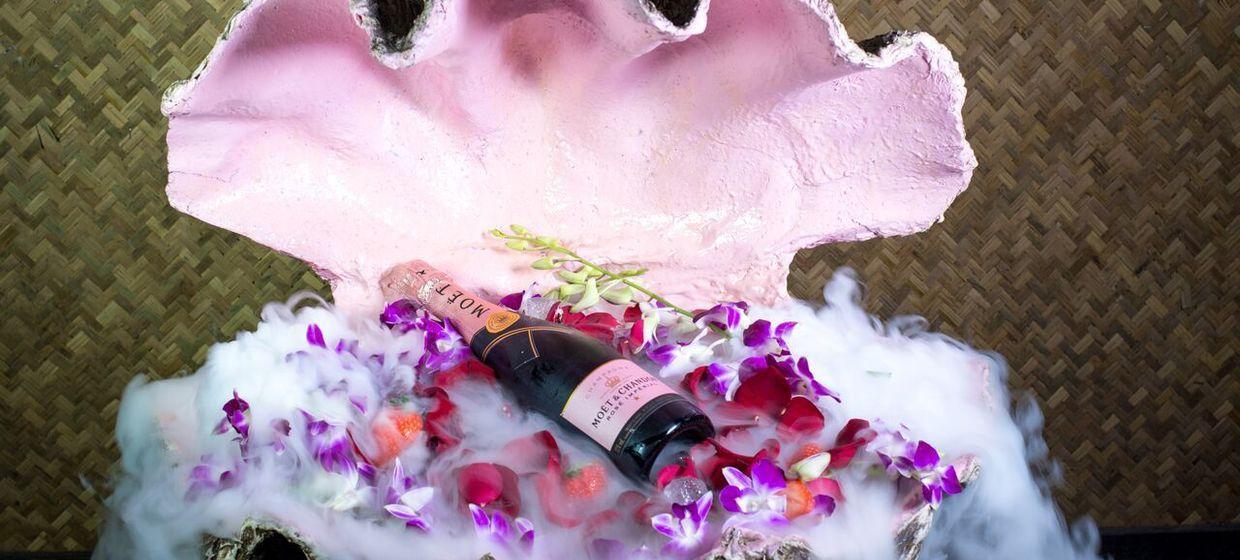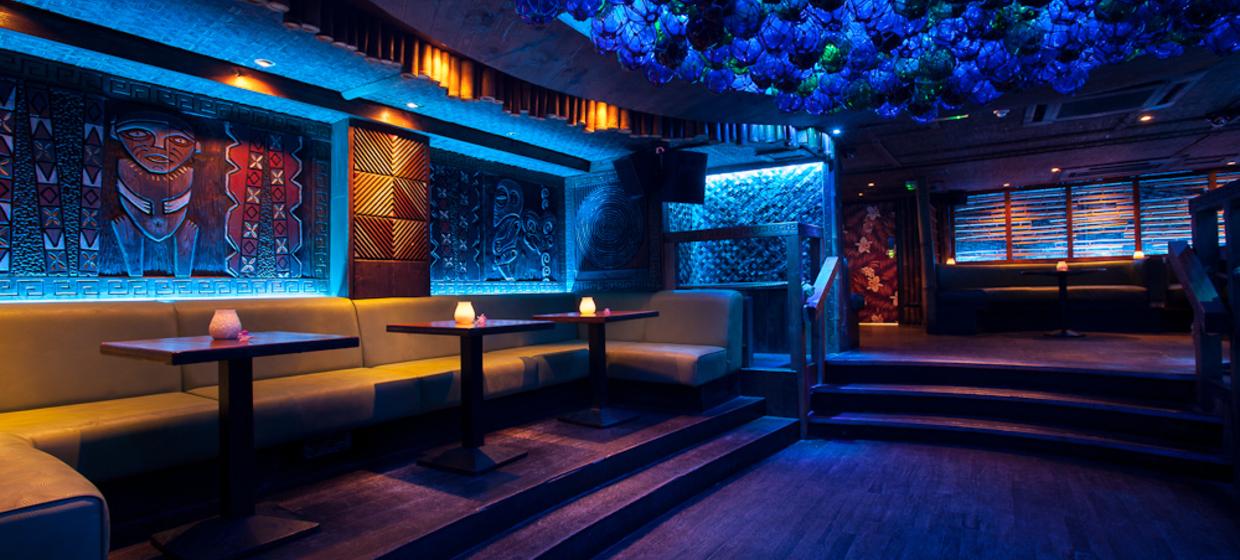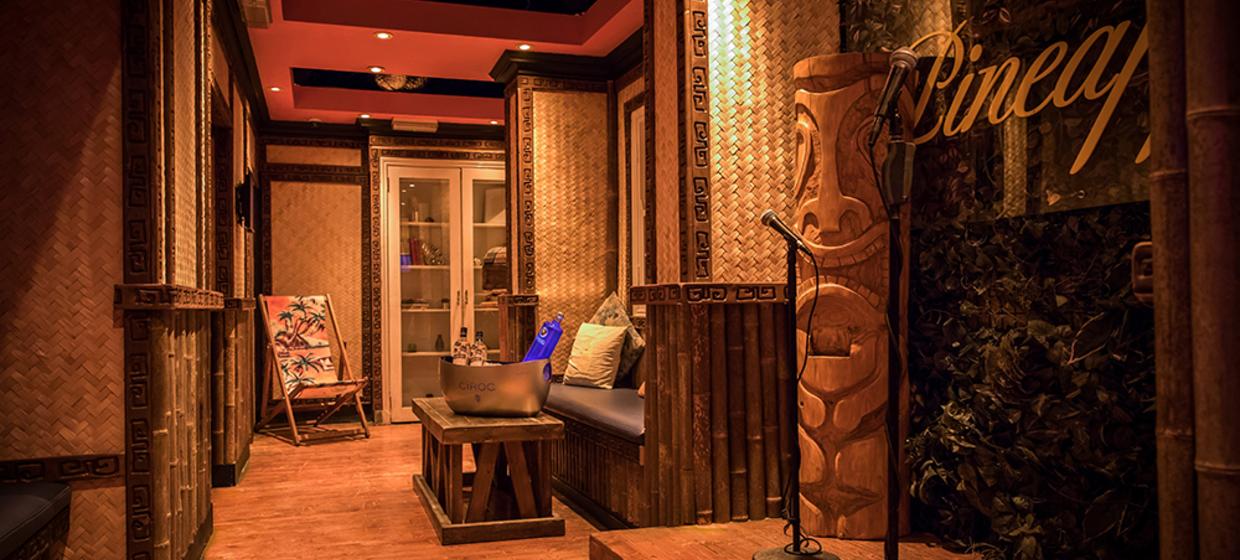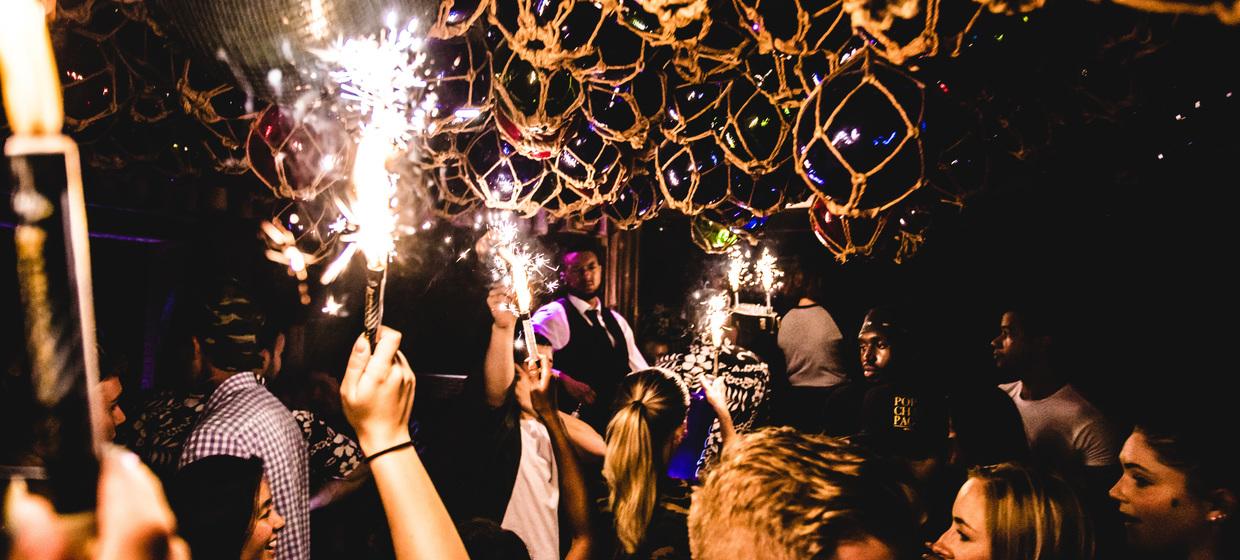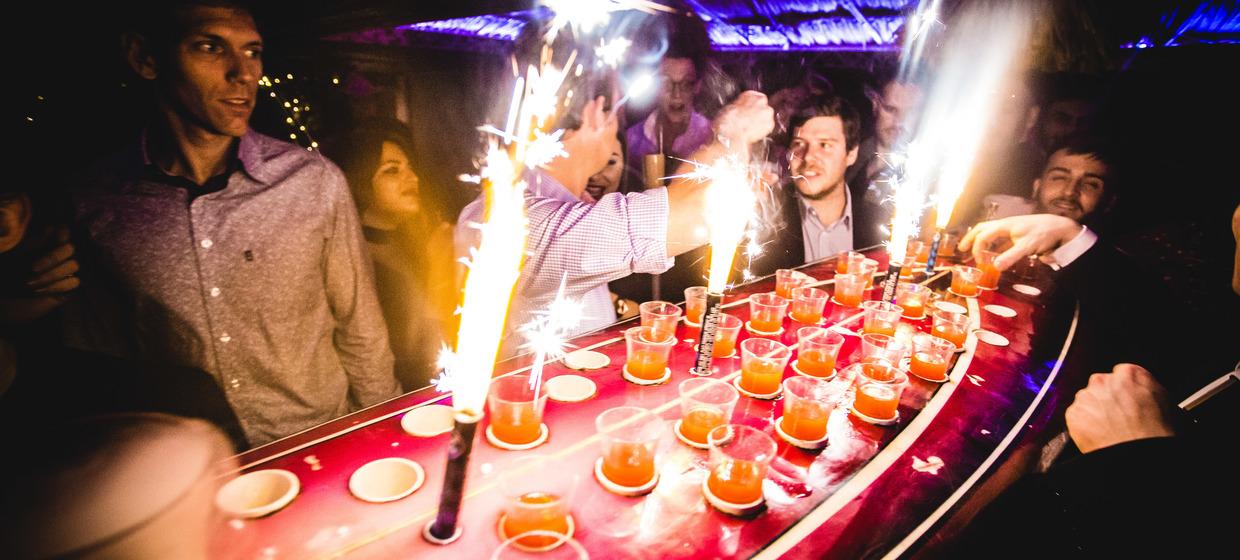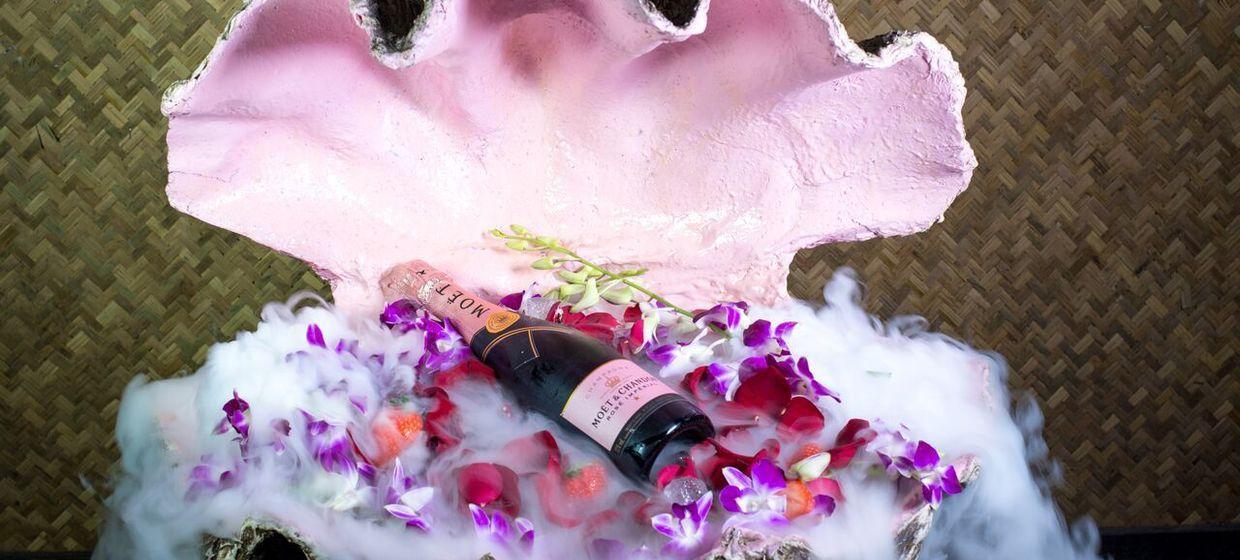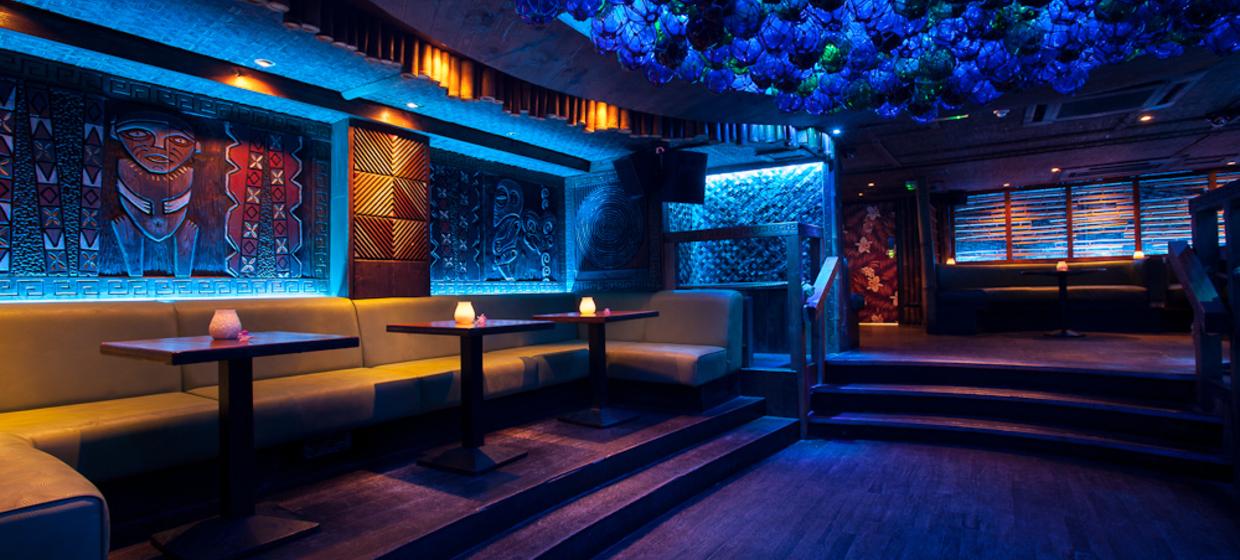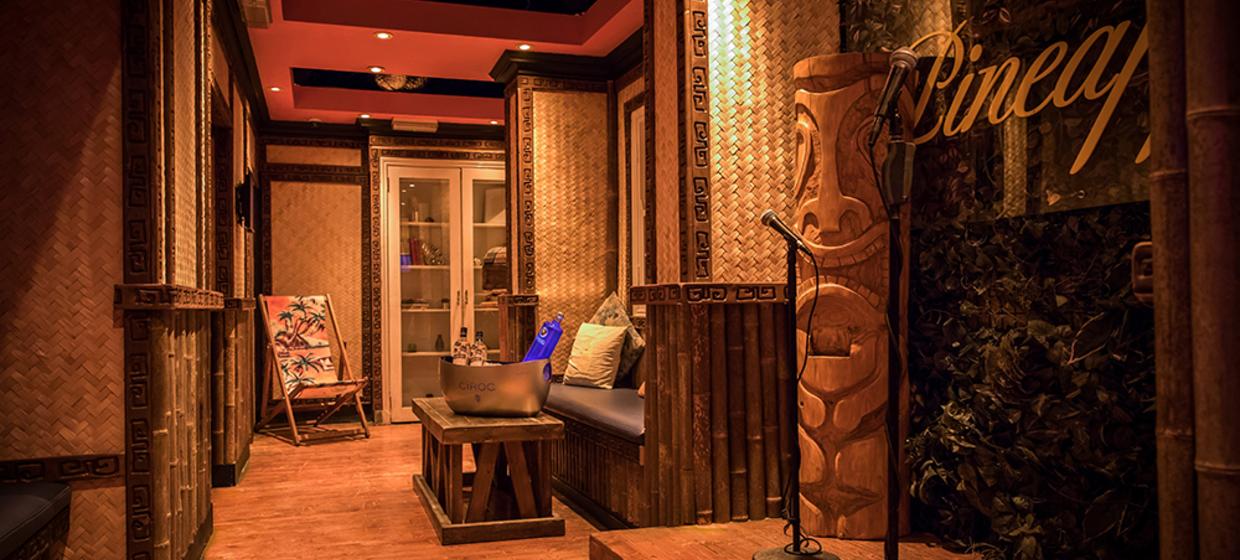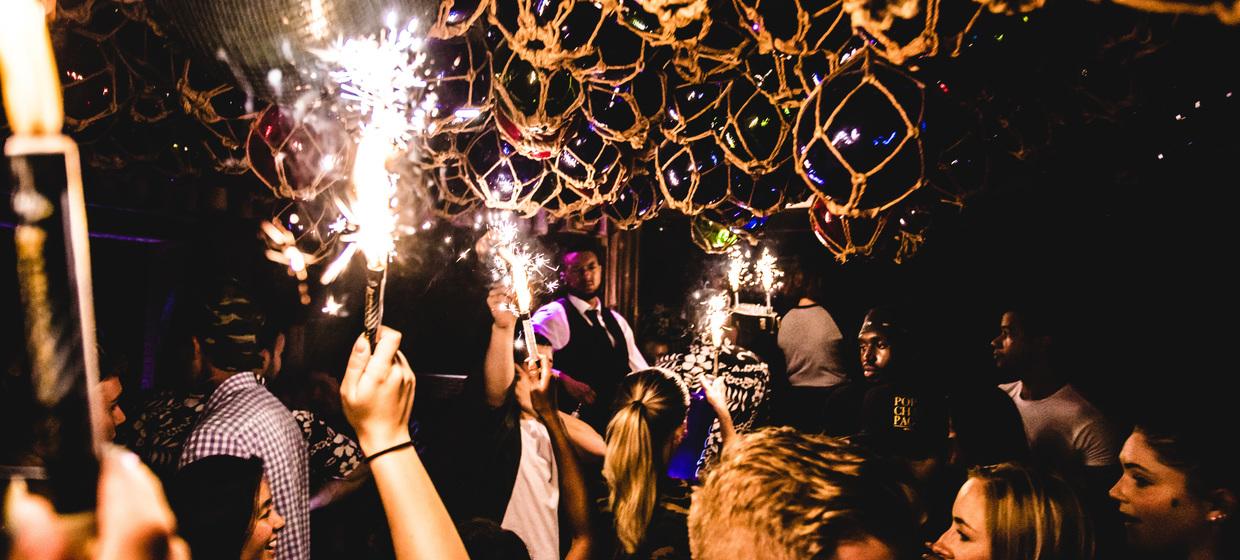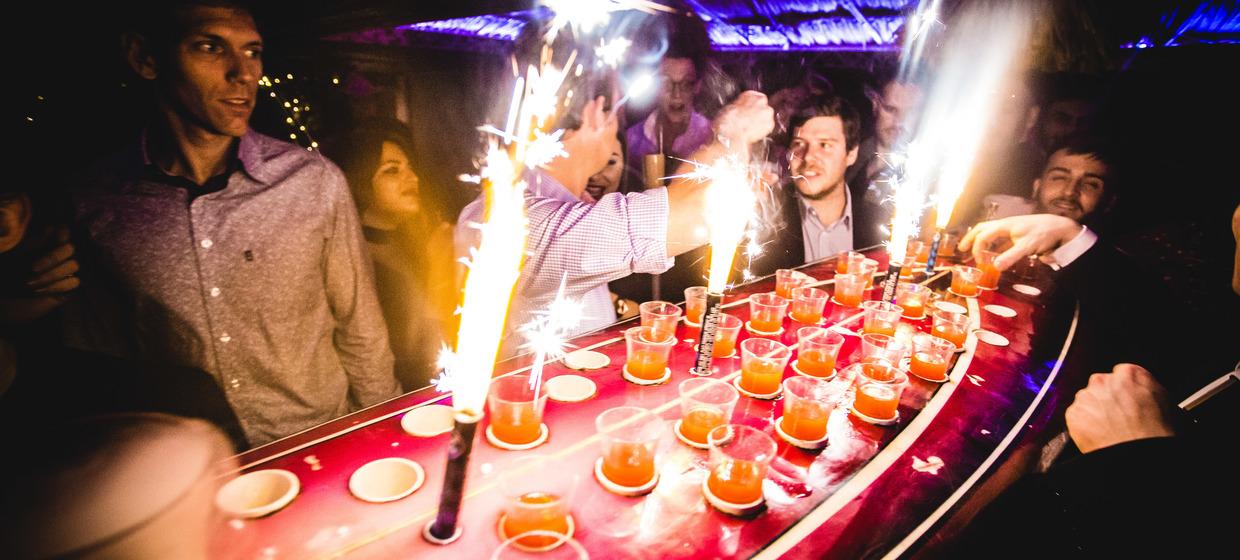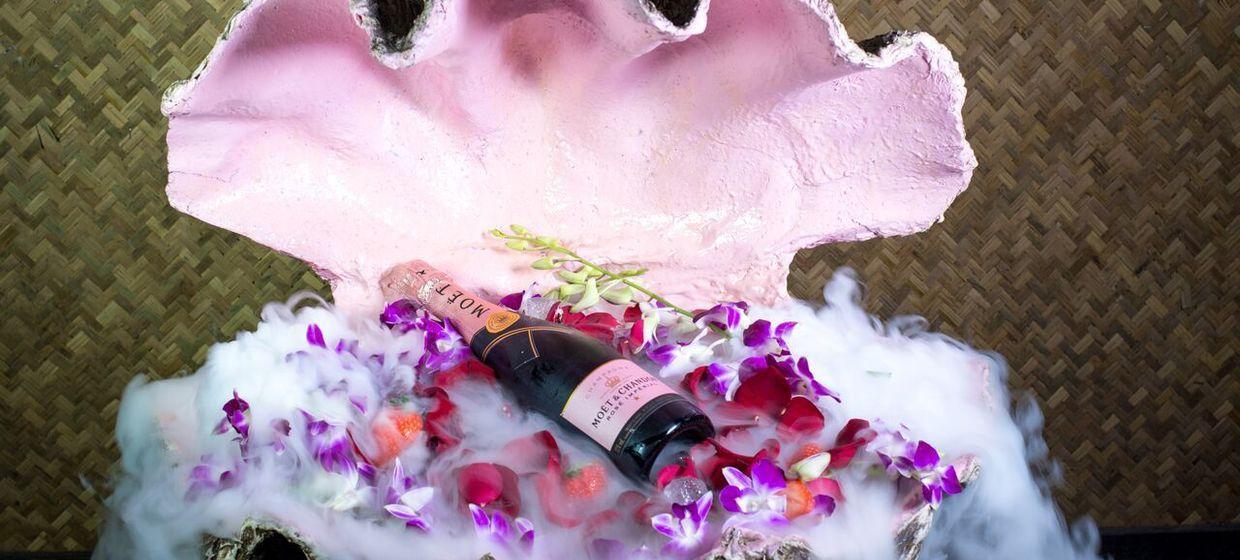 The ultimate Tiki party destination
Our venue is famed for its 'Tiki' Polynesian themed interiors, including a beach styled lounge… lit with an atmospheric glow. The cocktails, which are world renowned, attract rum enthusiasts from all over the globe to come down and party in either our Lanai Lounge or Aloha Party Room.
Description
Our tropical Lani Lounge is open from 6 pm daily, with tables being available for anyone to enjoy some mouth-watering cocktails and food! We have a delicious Pan Asian menu available in our Lounge bar designed to accompany our Tropical Tiki cocktail menu.
Our chefs have mastered this style of cuisine to bring you the best dishes the Polynesian Pop culture has to offer. Perfect for a first date in paradise, our small plates menu is available from 6 pm until 10 pm, Monday to Saturday.
The Aloha party room is made up of wooden carvings for the wall finishes, and a dance floor effect made from multicoloured fisherman's balls. It represents the underworld of The ultimate Tiki party destination . It is a darker space than the Lani Lounge; with much more of a mischievous feel. Open from 10.30pm this is the space where the party happens.
Escape into tropical luxury with our Ciroc Pineapple Beach House.
Transport yourself and up to 25 fabulous friends into a twist on the New York Hampton's. Enjoy light bites from our Surf Shack Diner or delicious cocktails made by our award-winning team. Rock out to your favourite hits on the Lucky Voice Karaoke or for the more playful of you, you can go head to head with a friend on our vintage arcade game.
A slice of paradise can be booked from 6pm onwards for a minimum of two hours