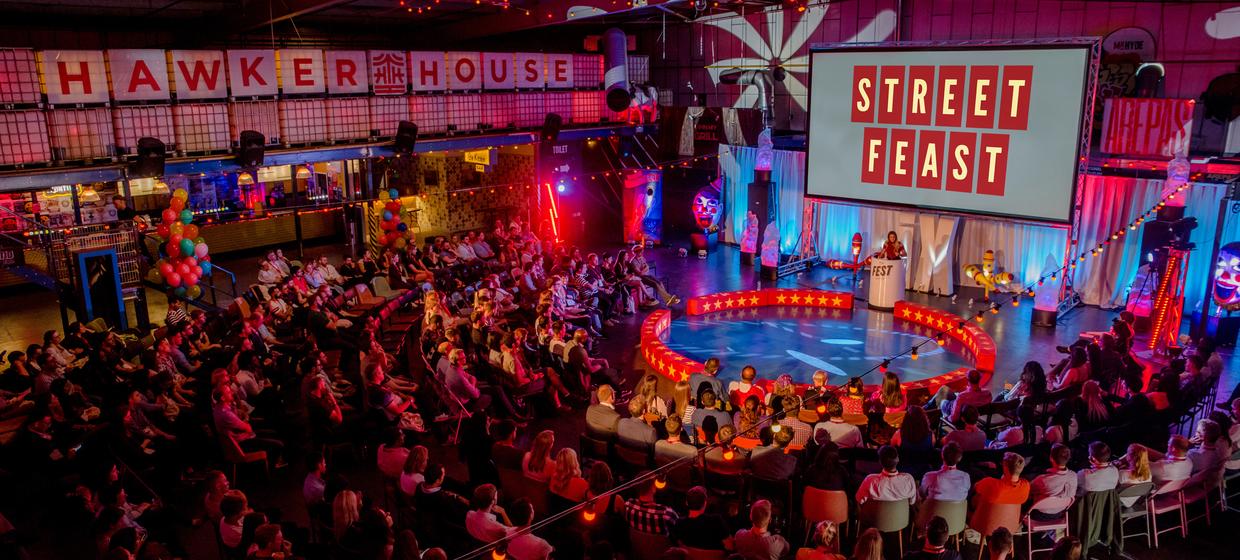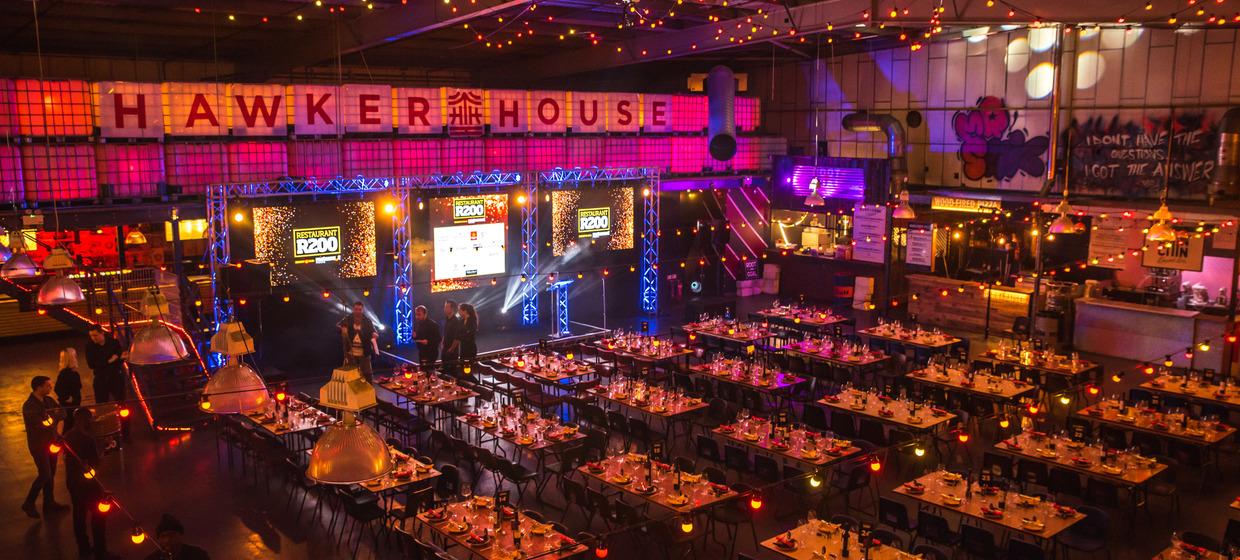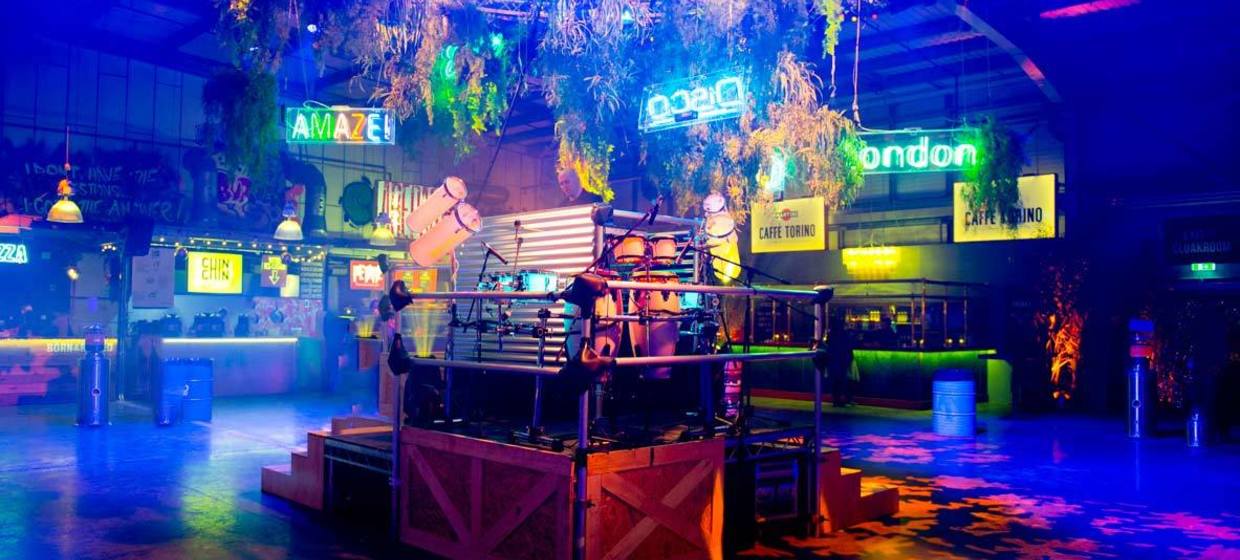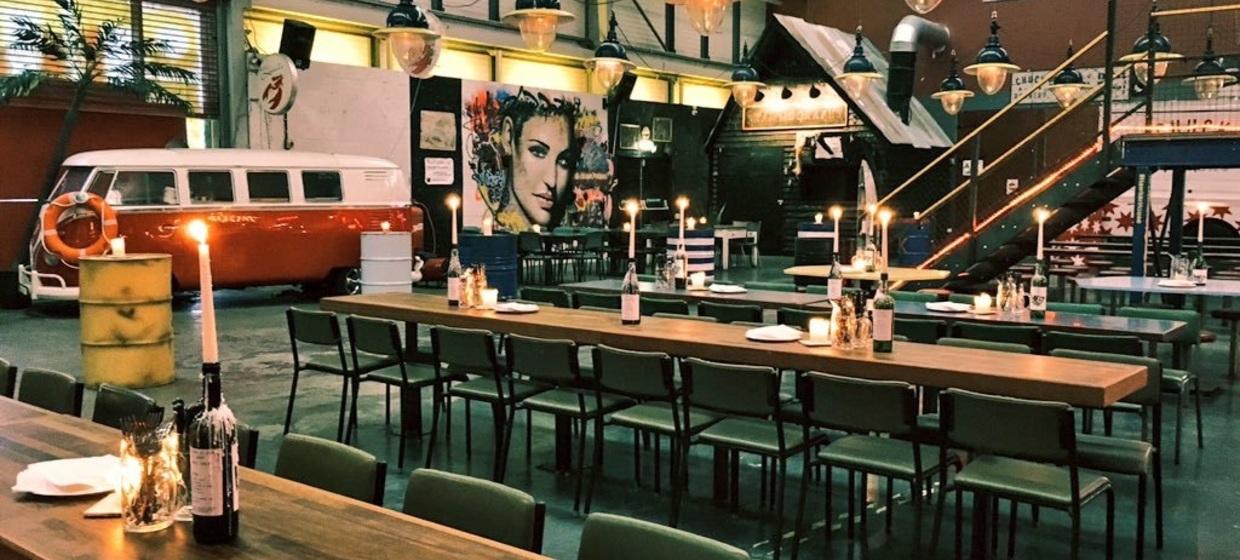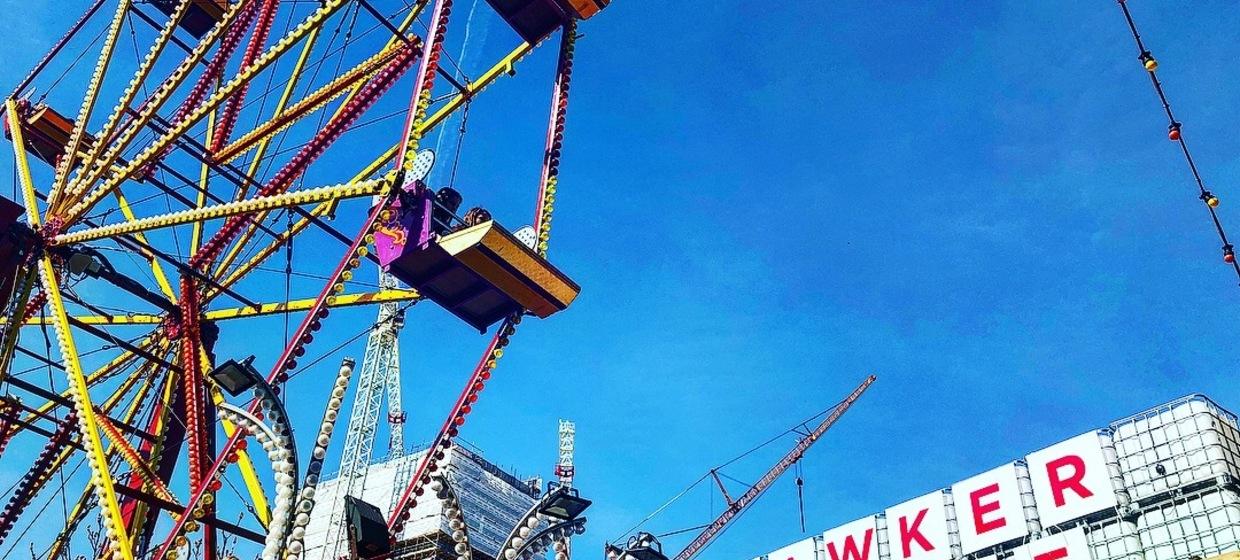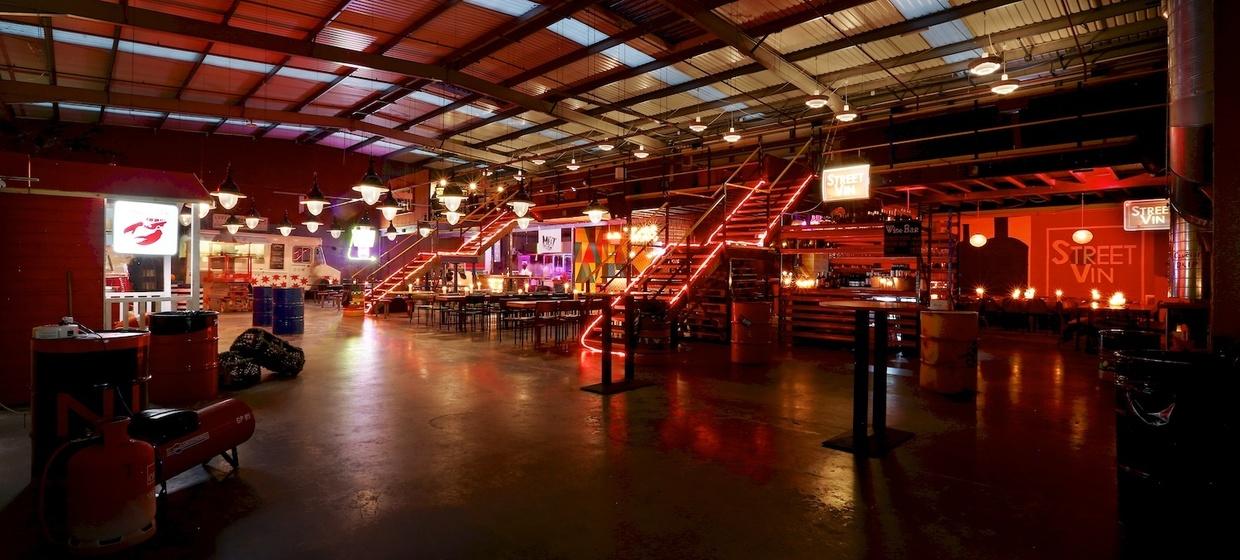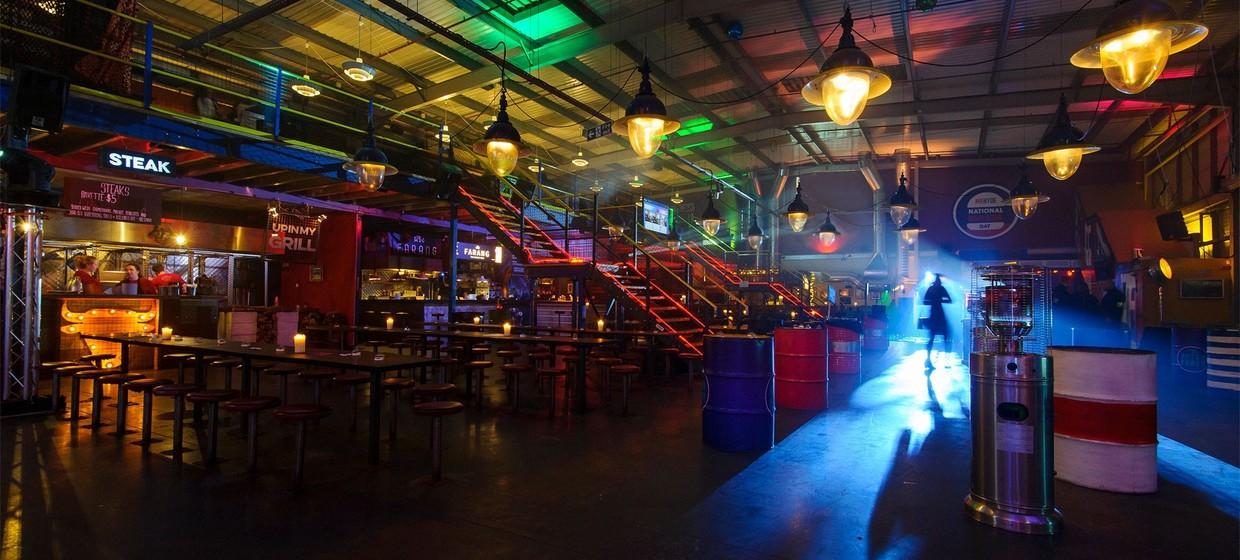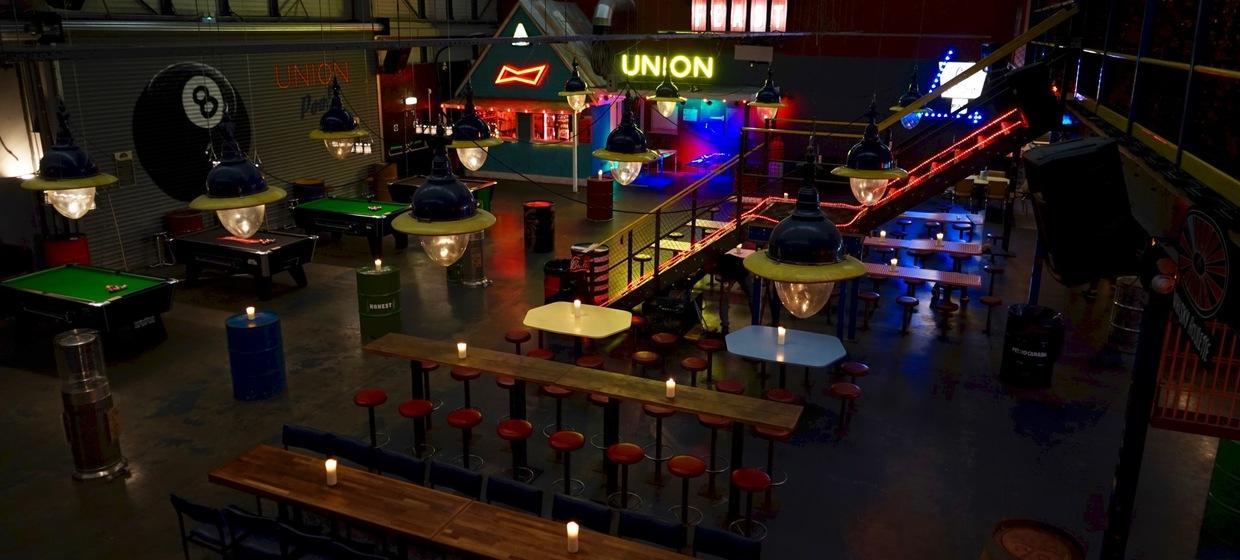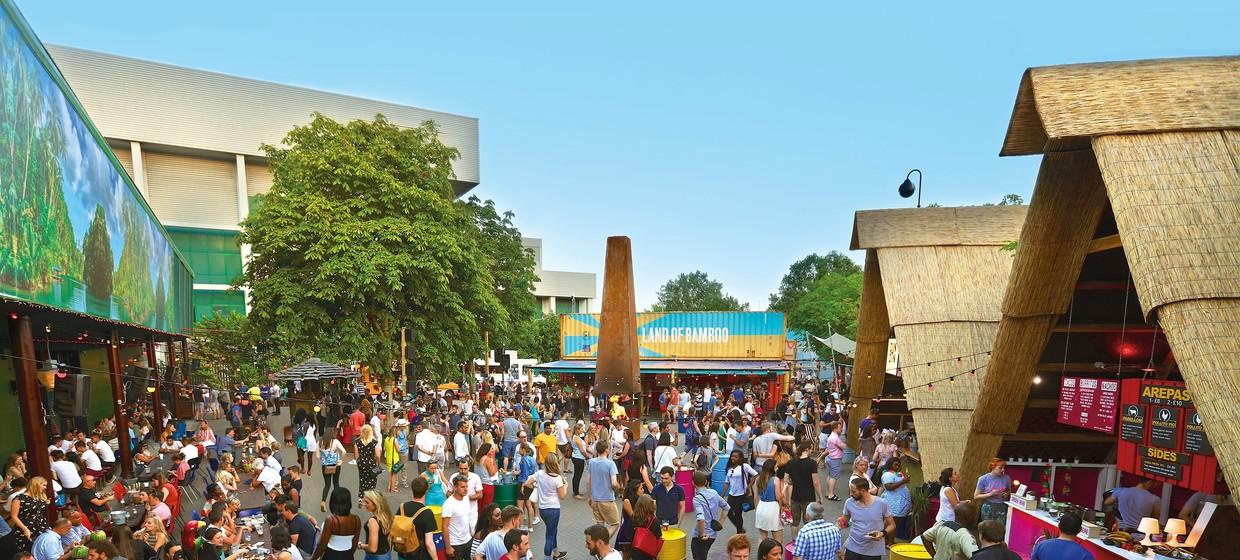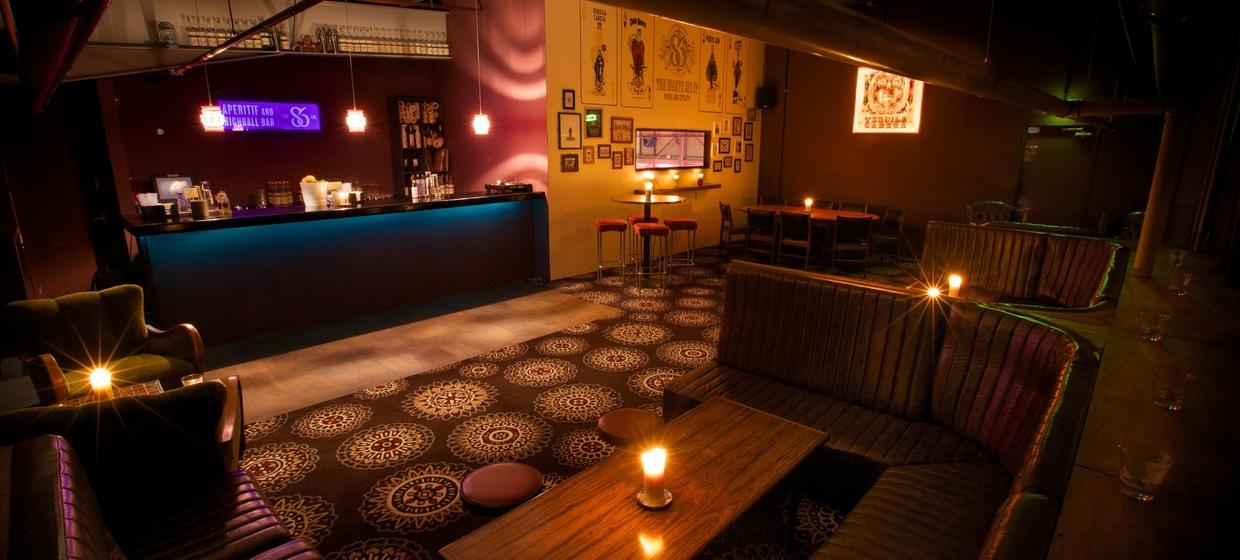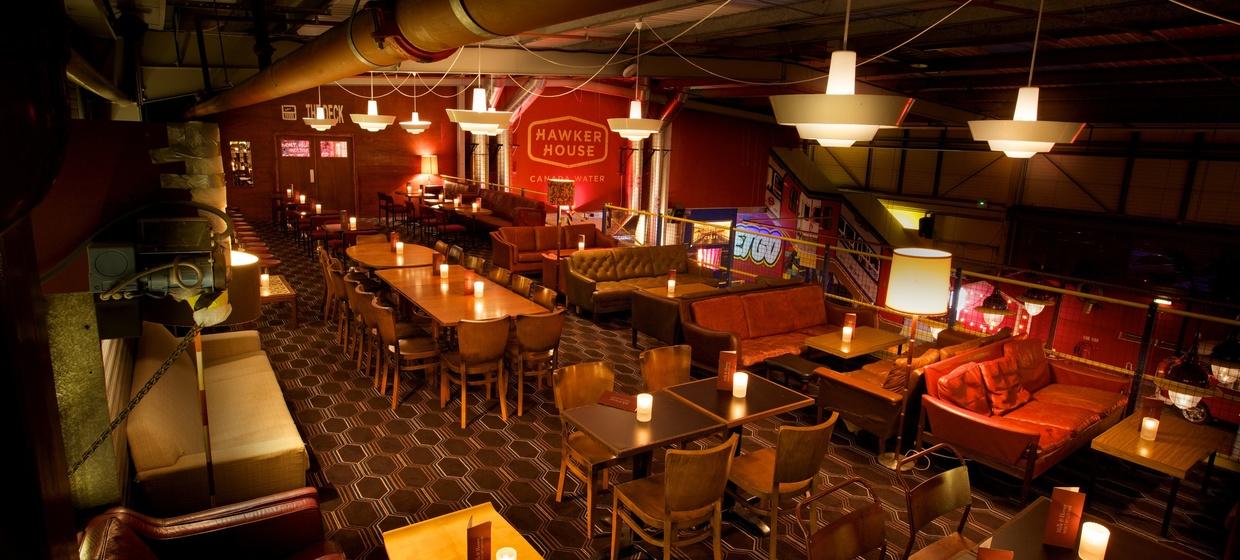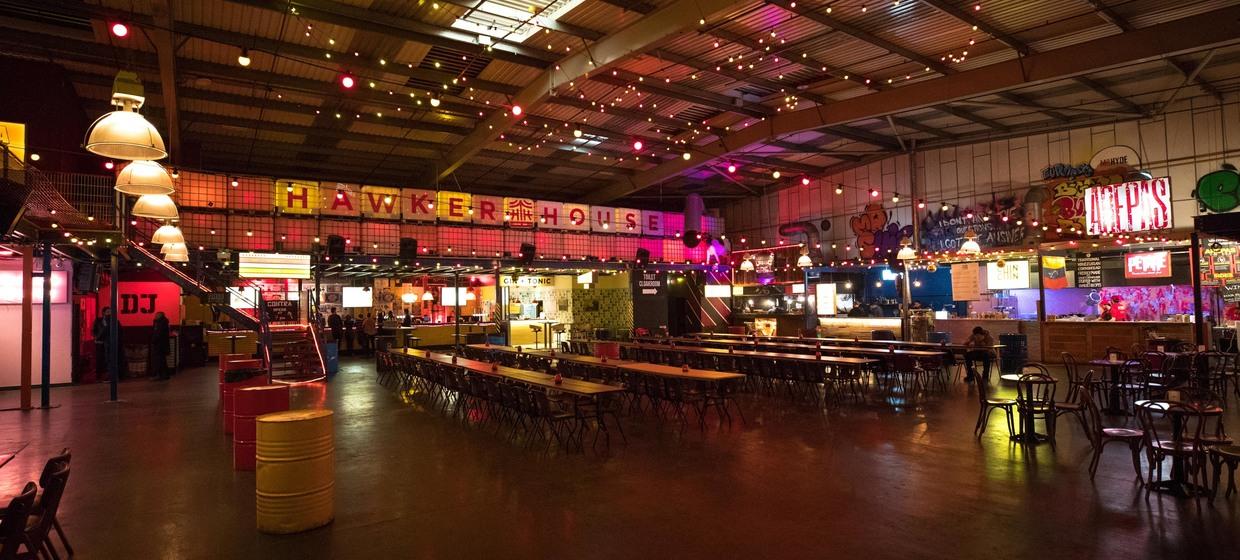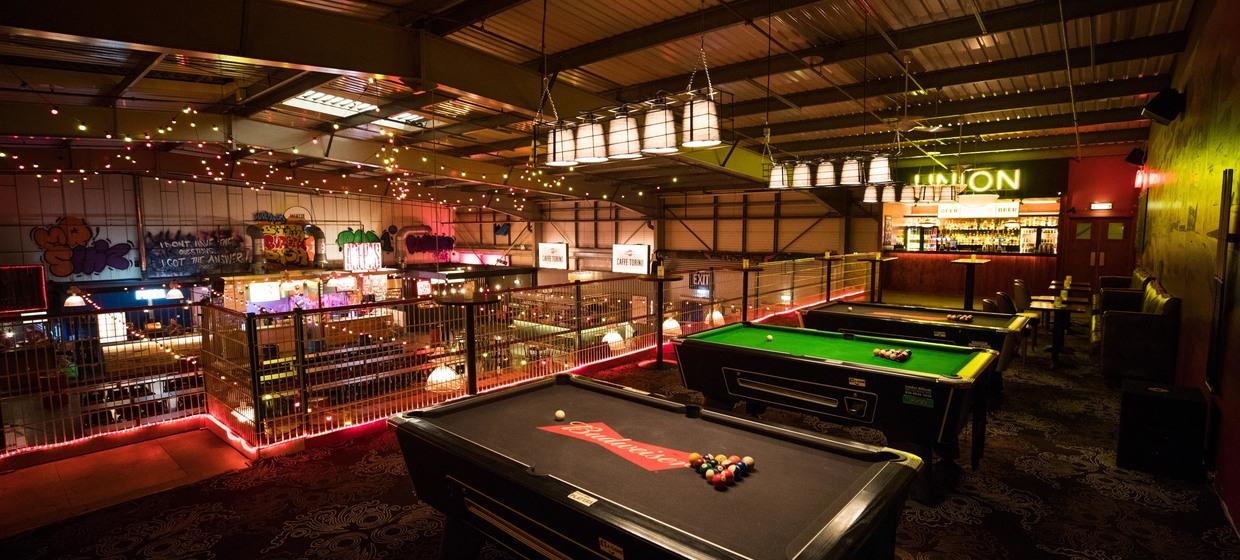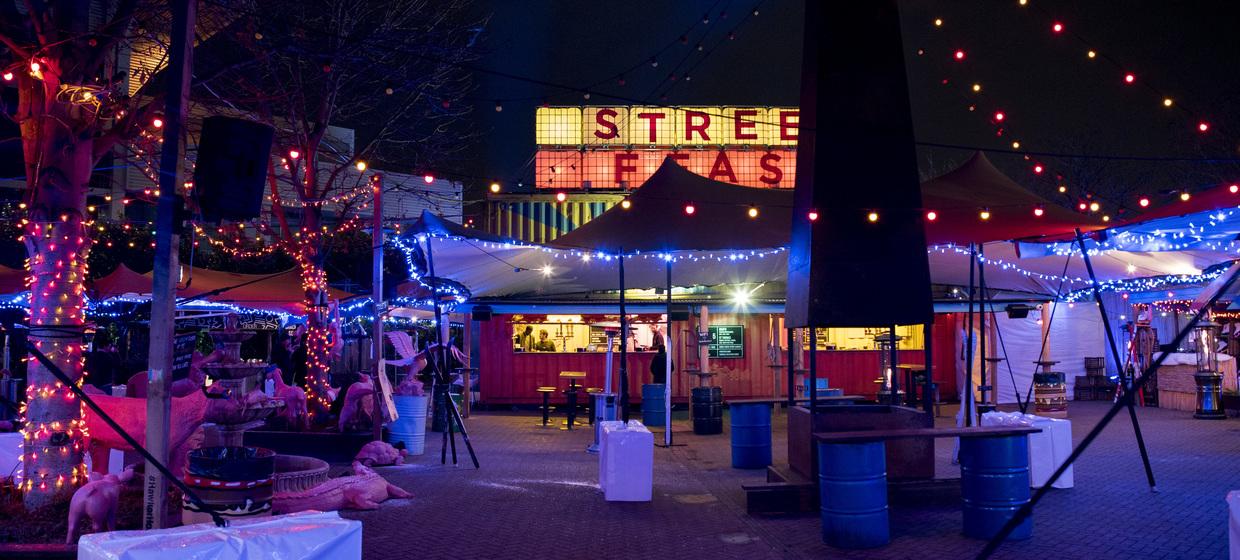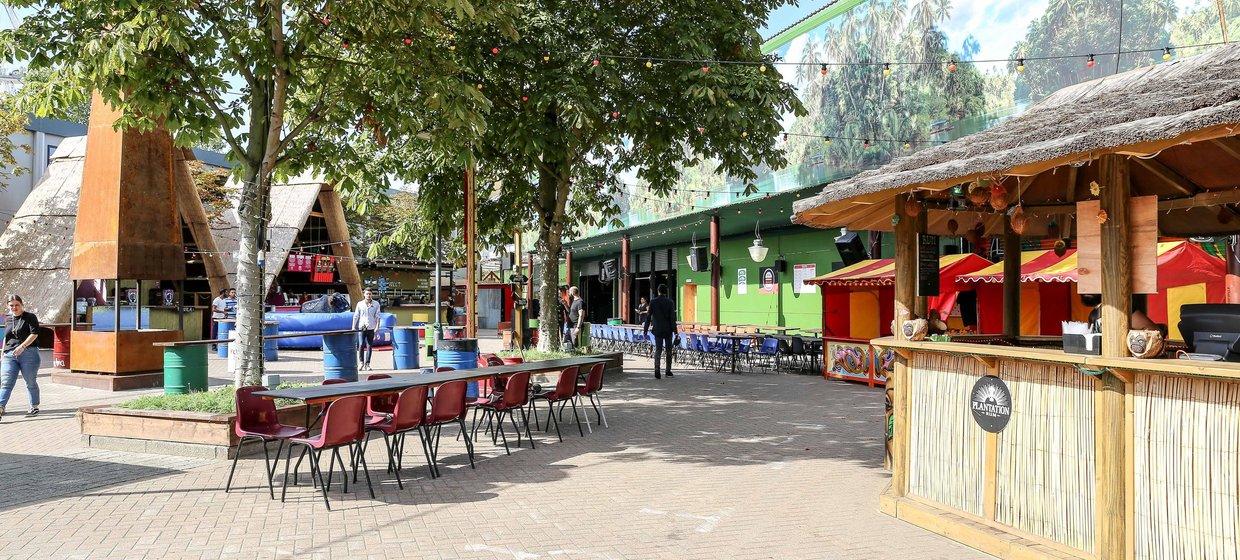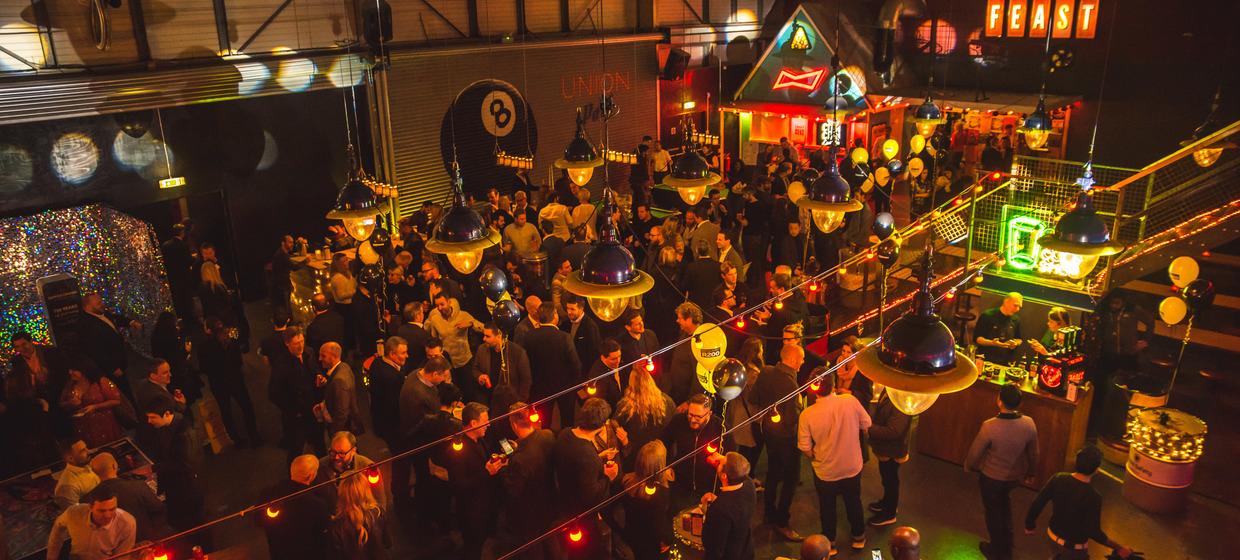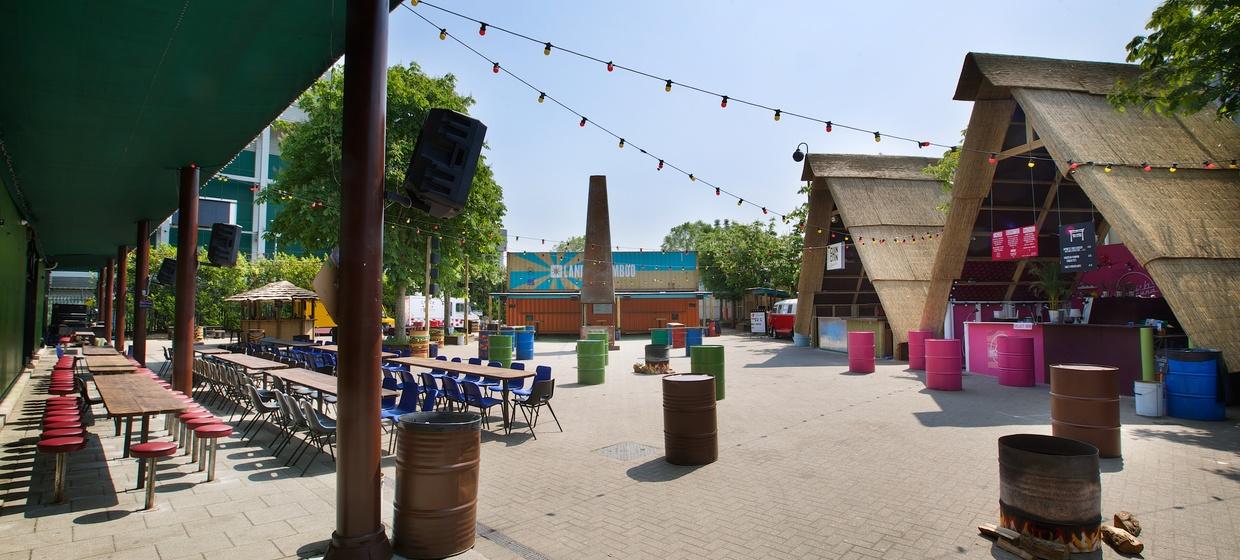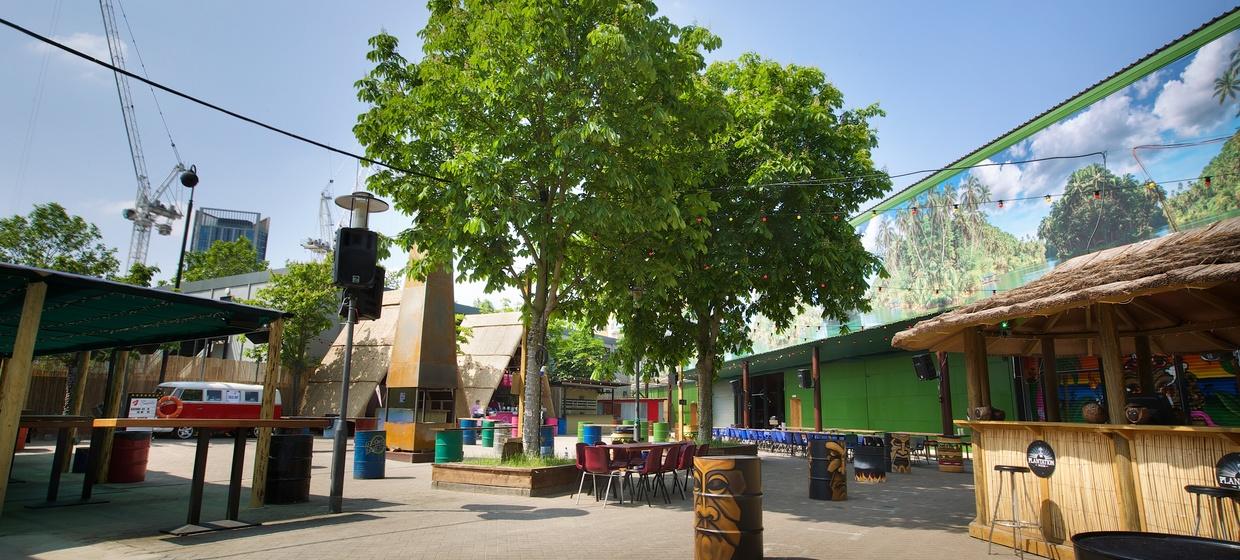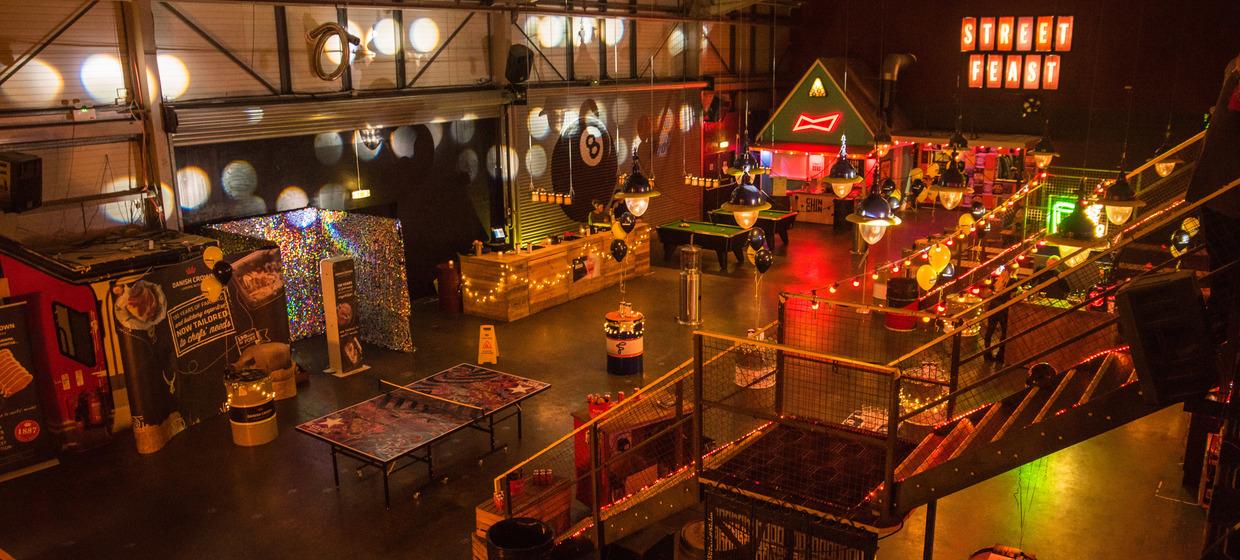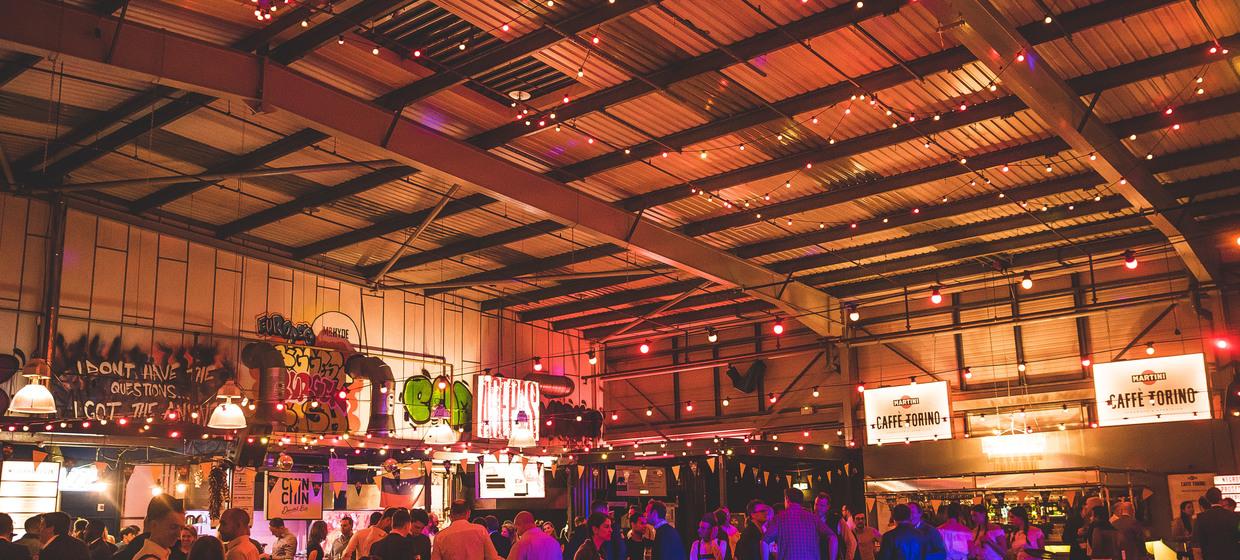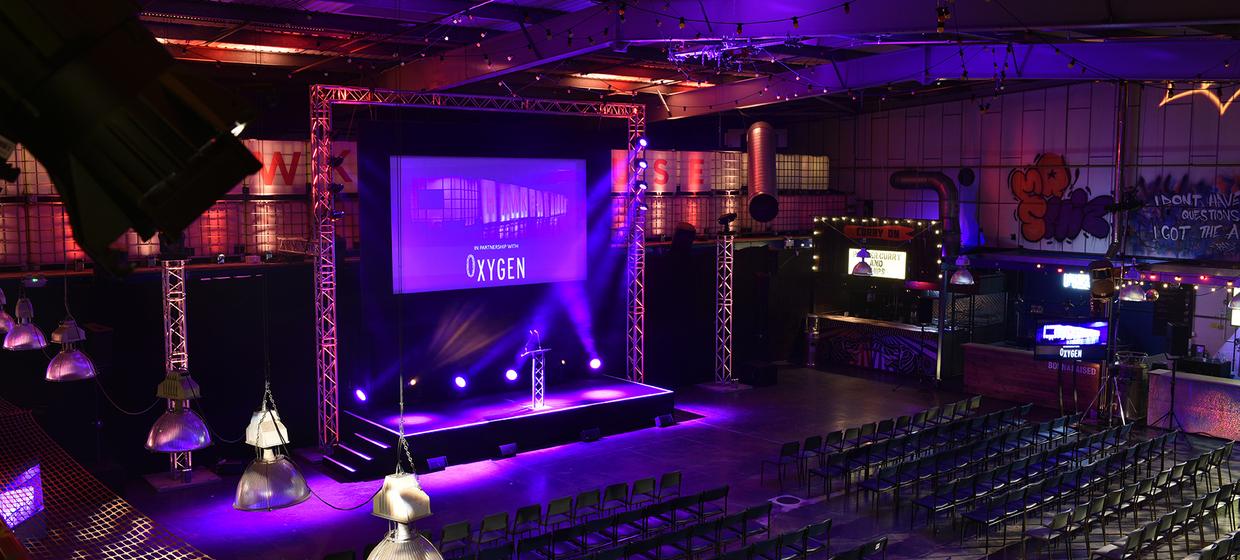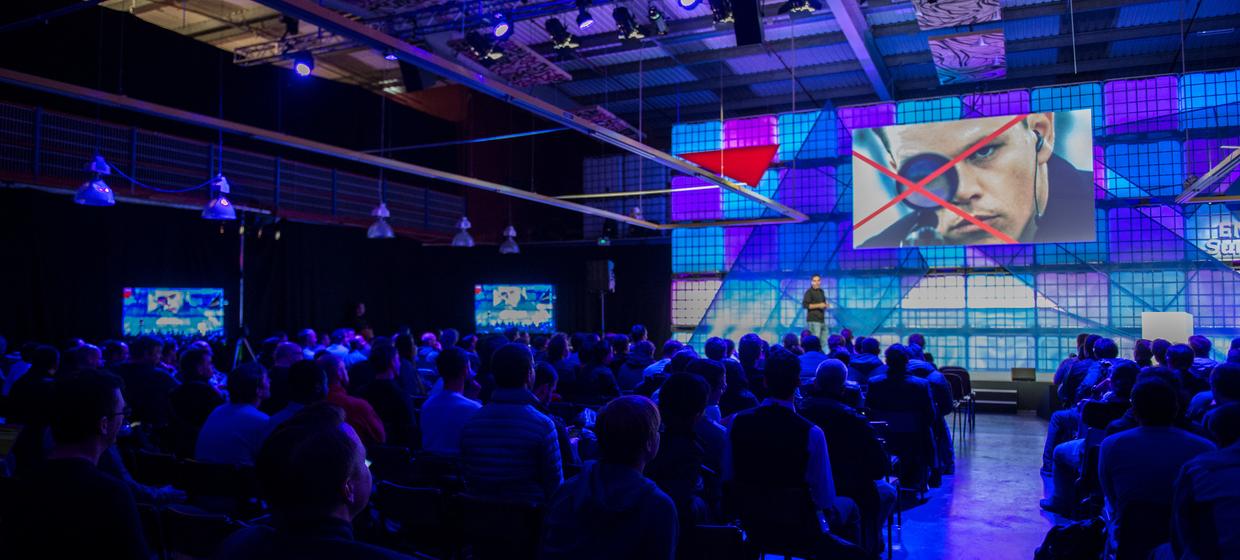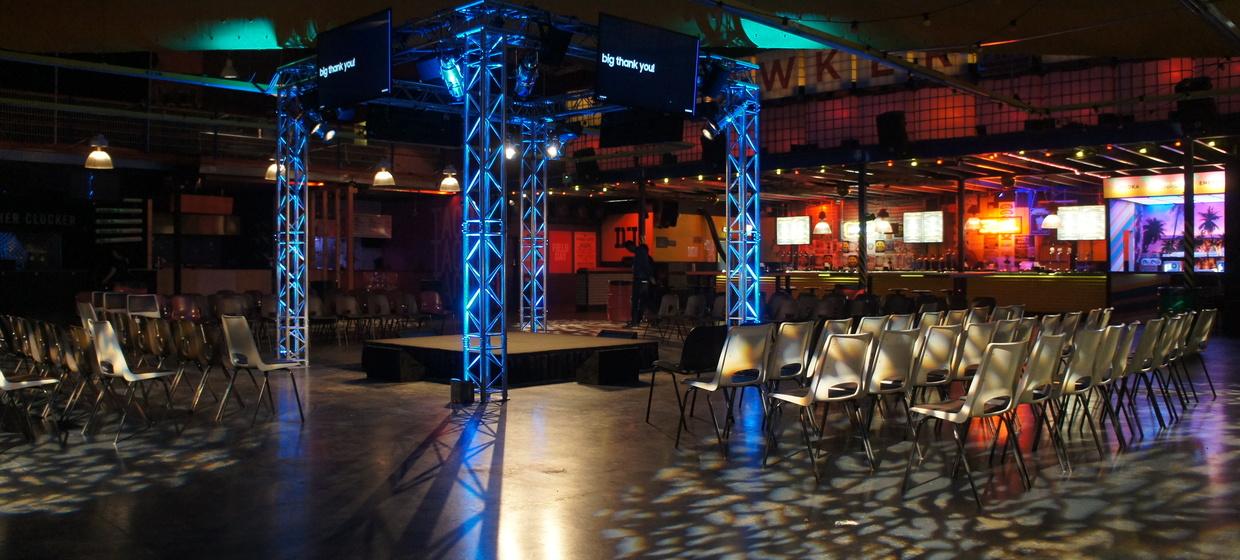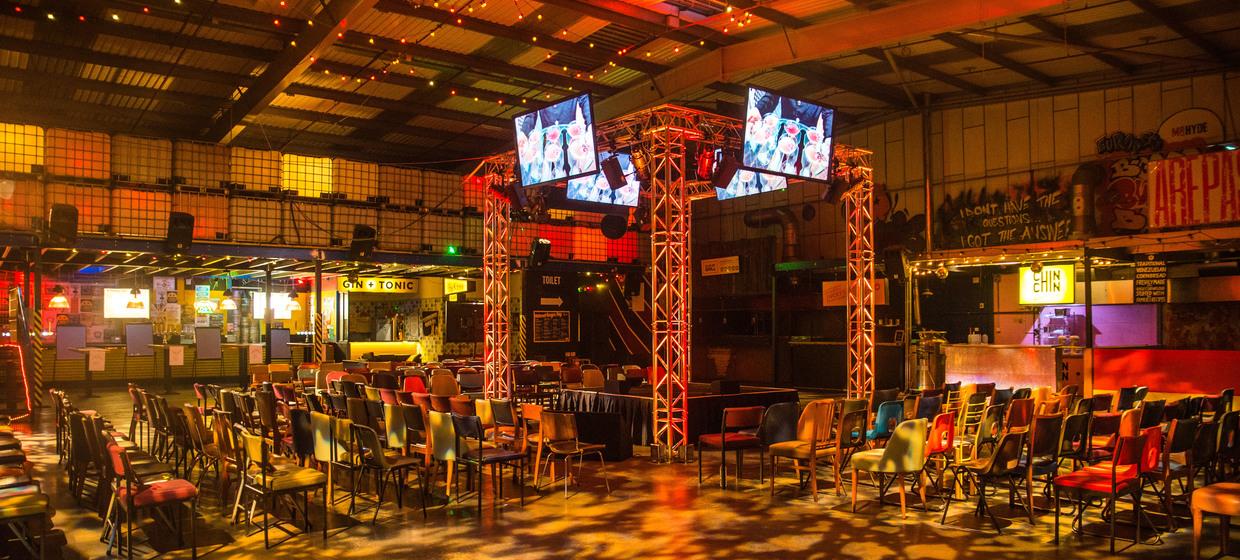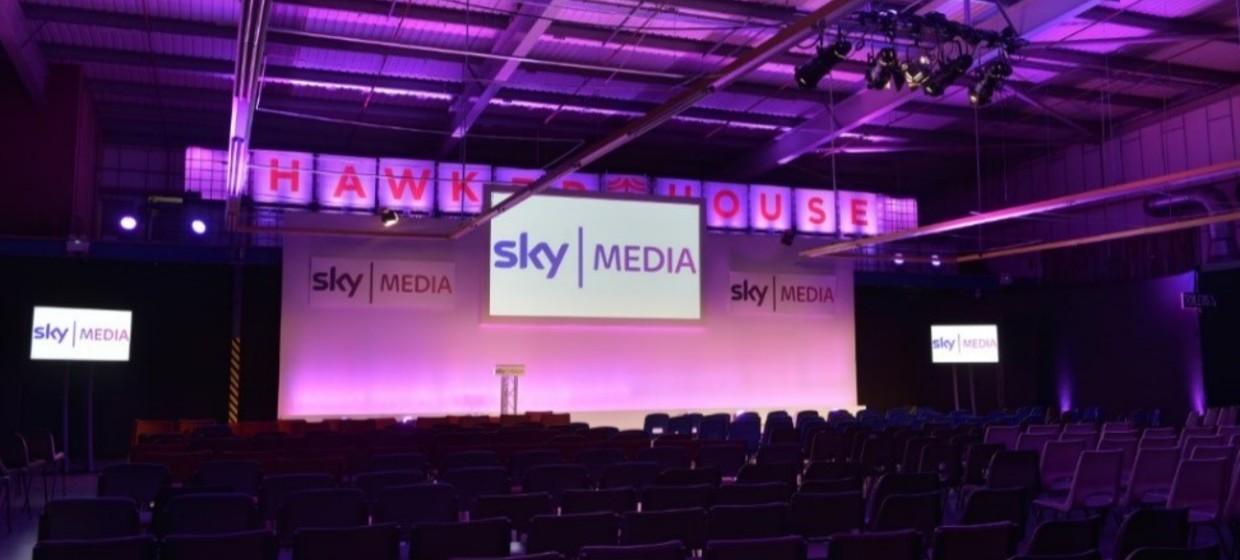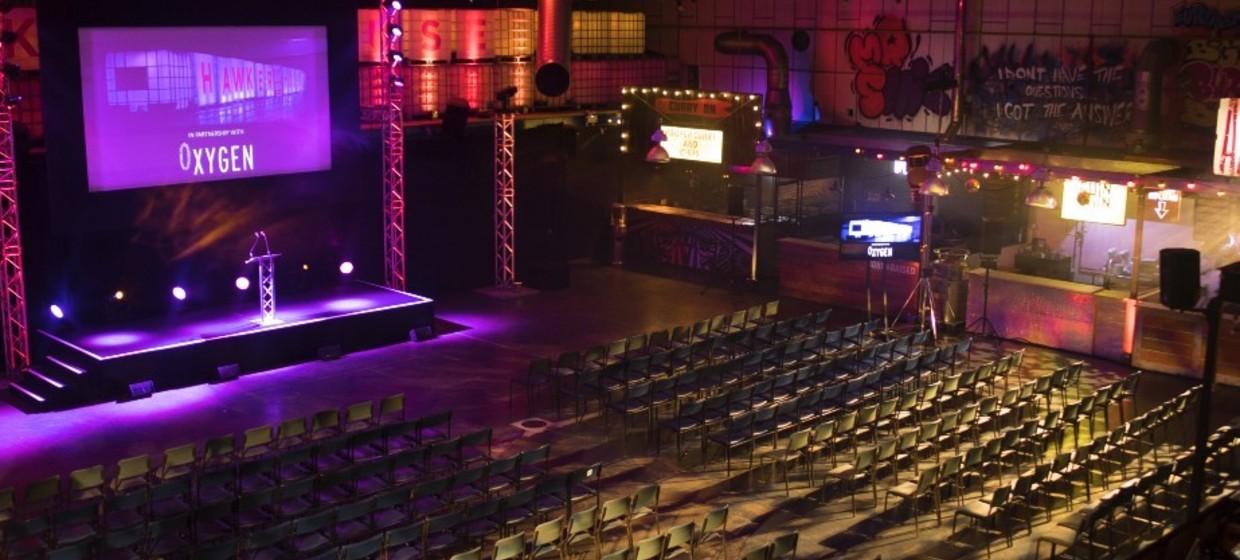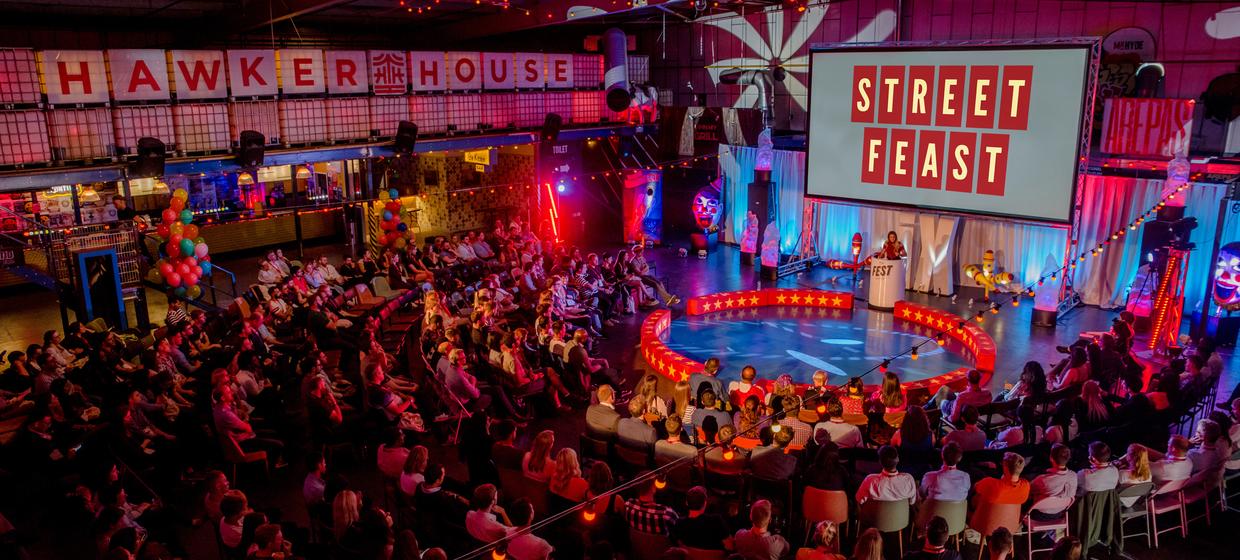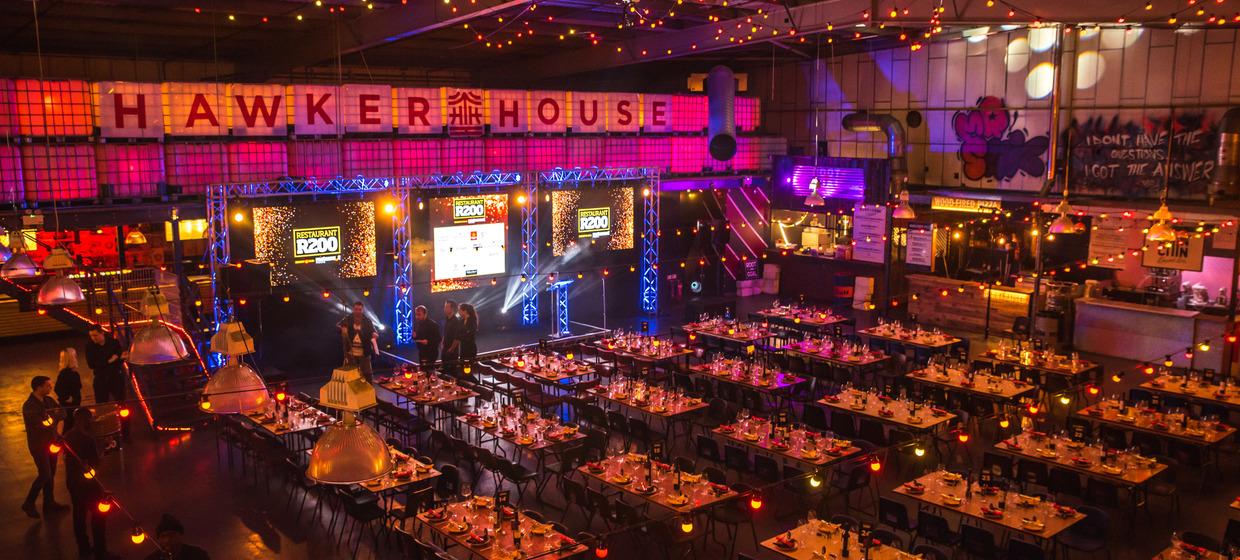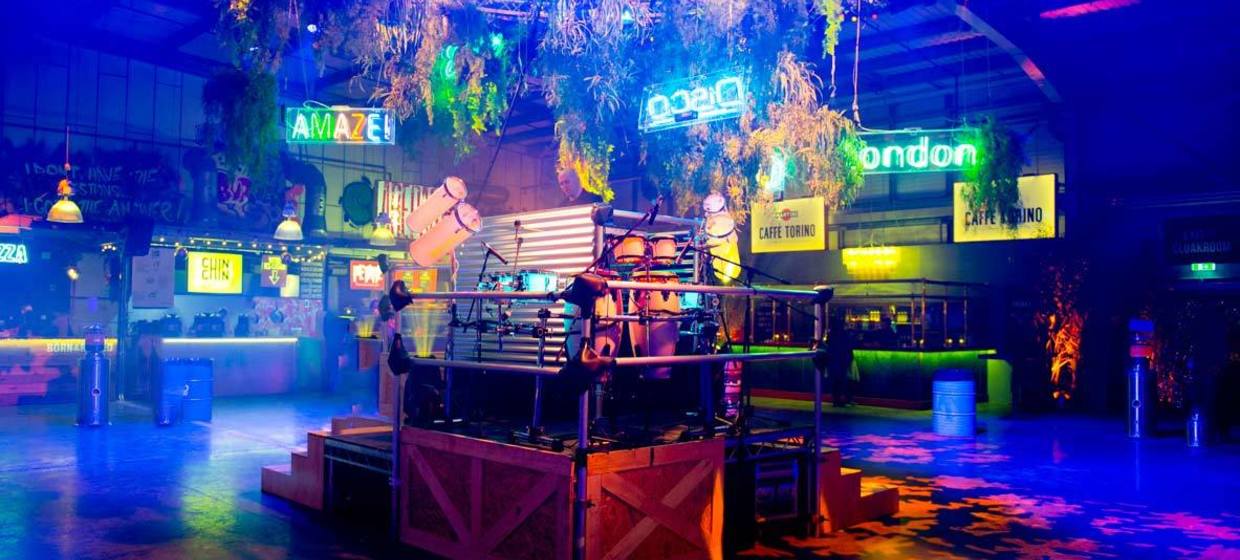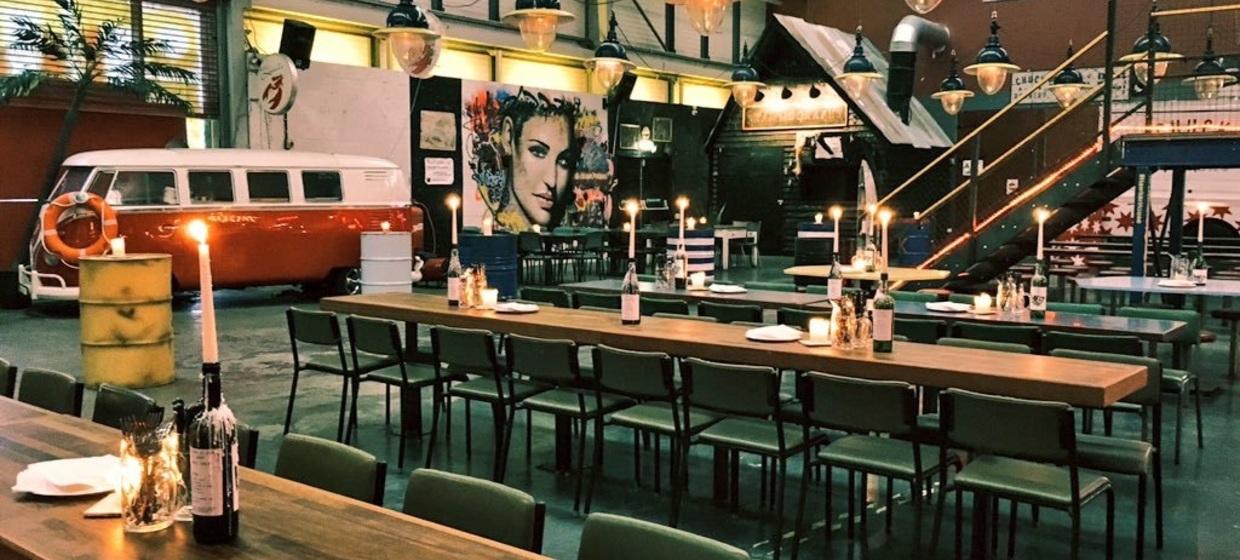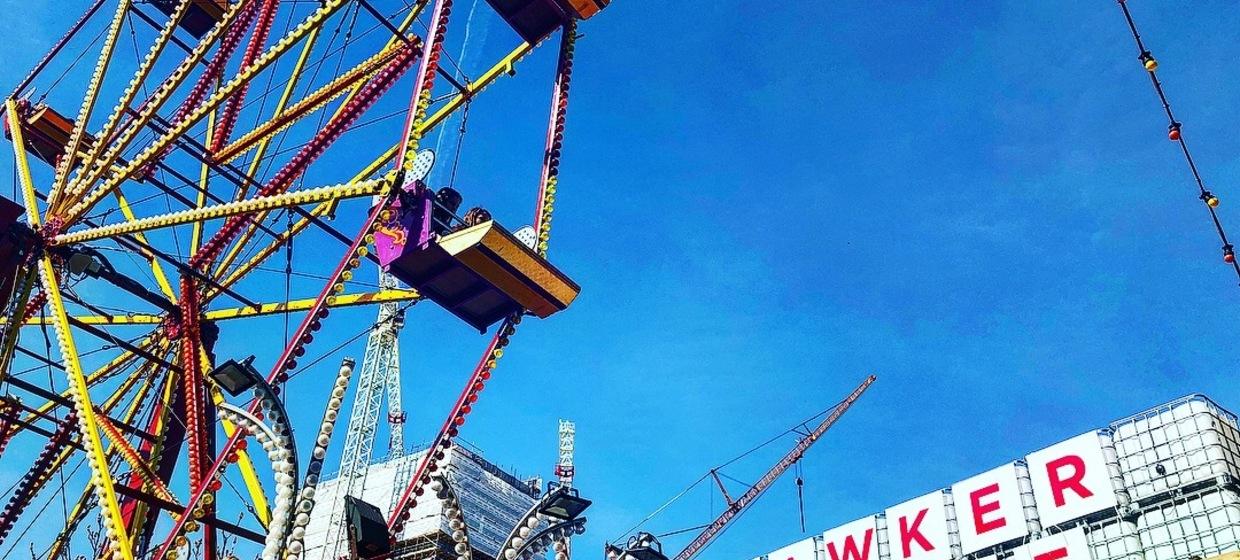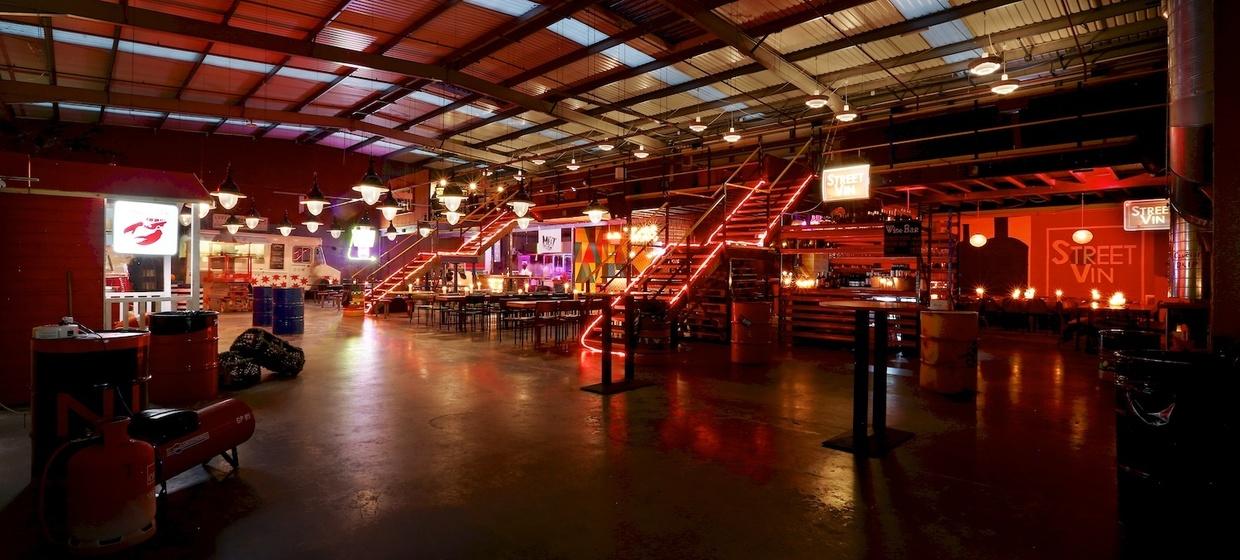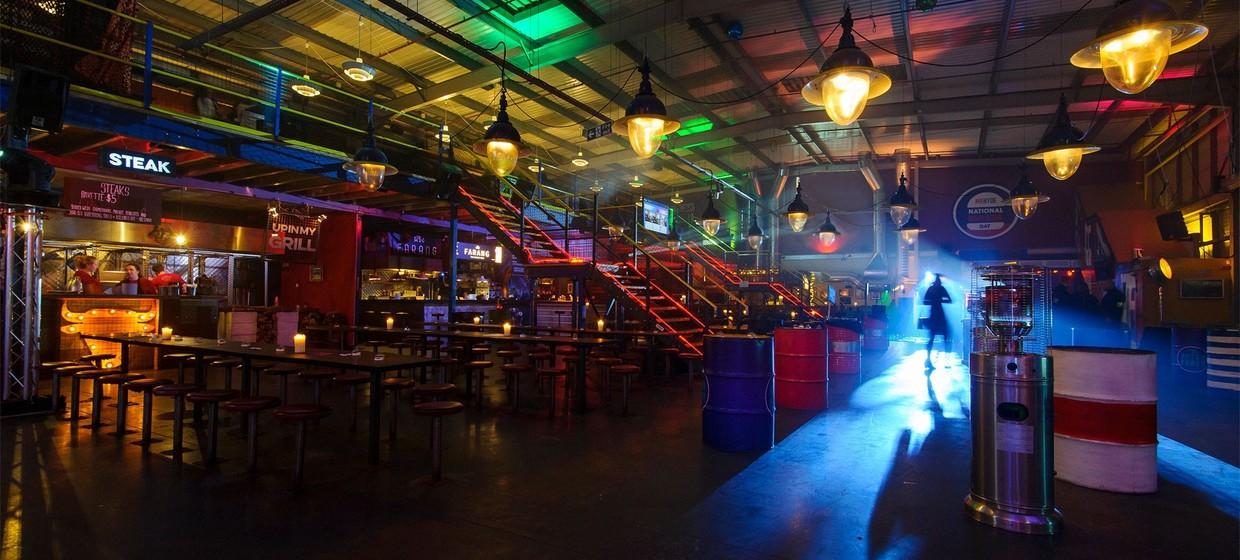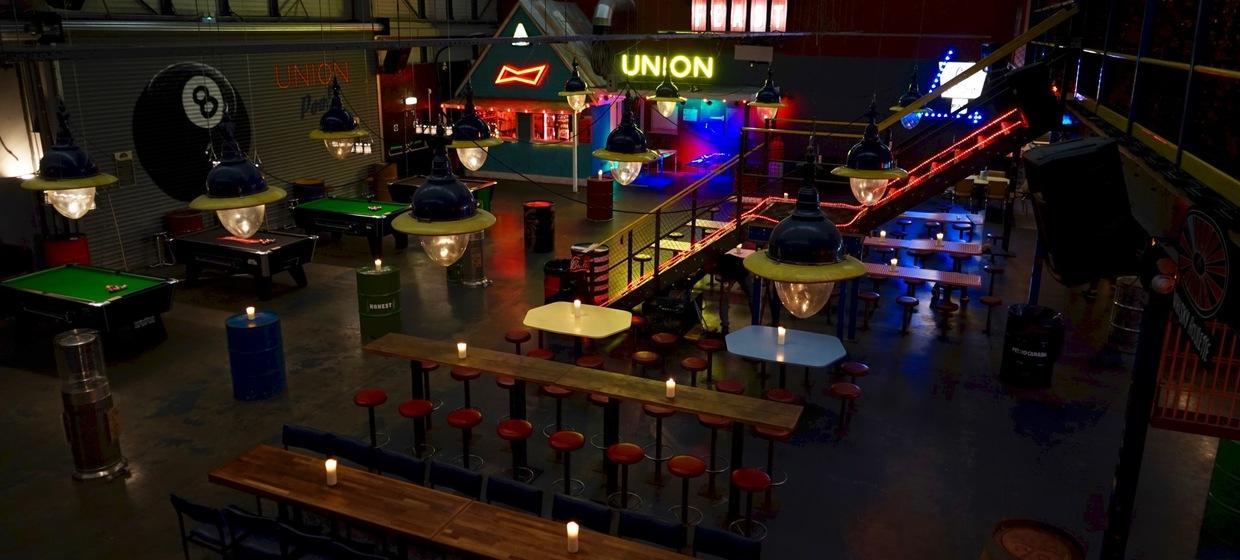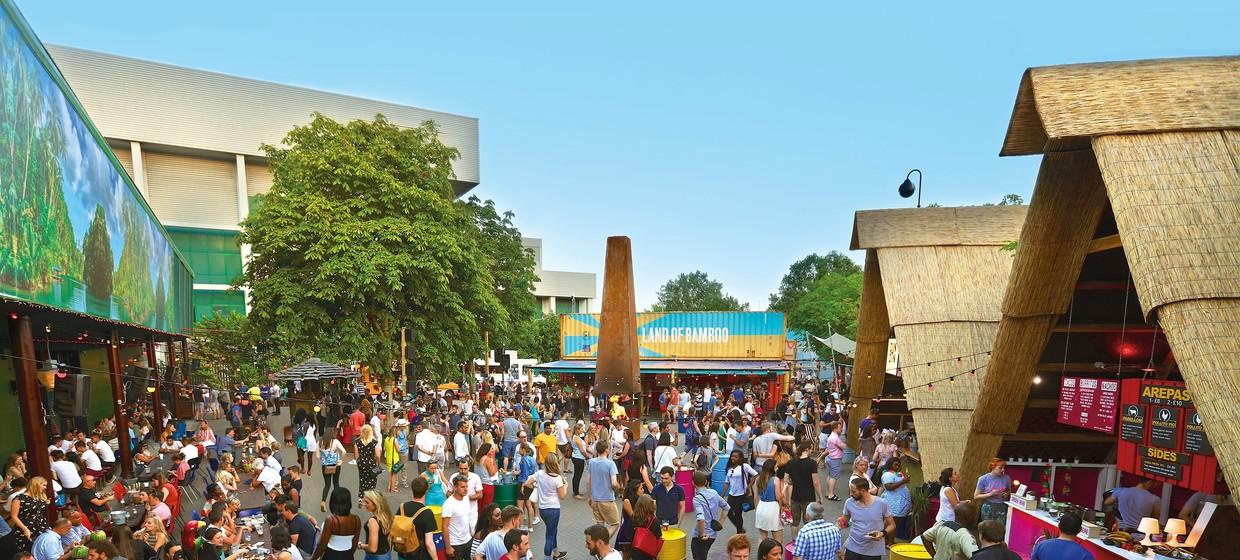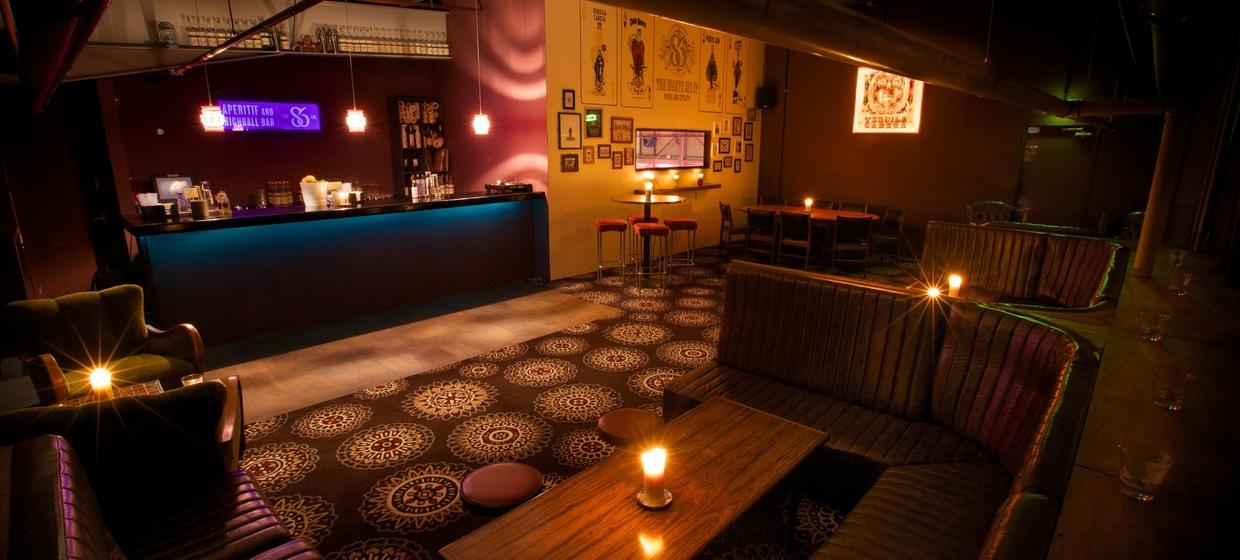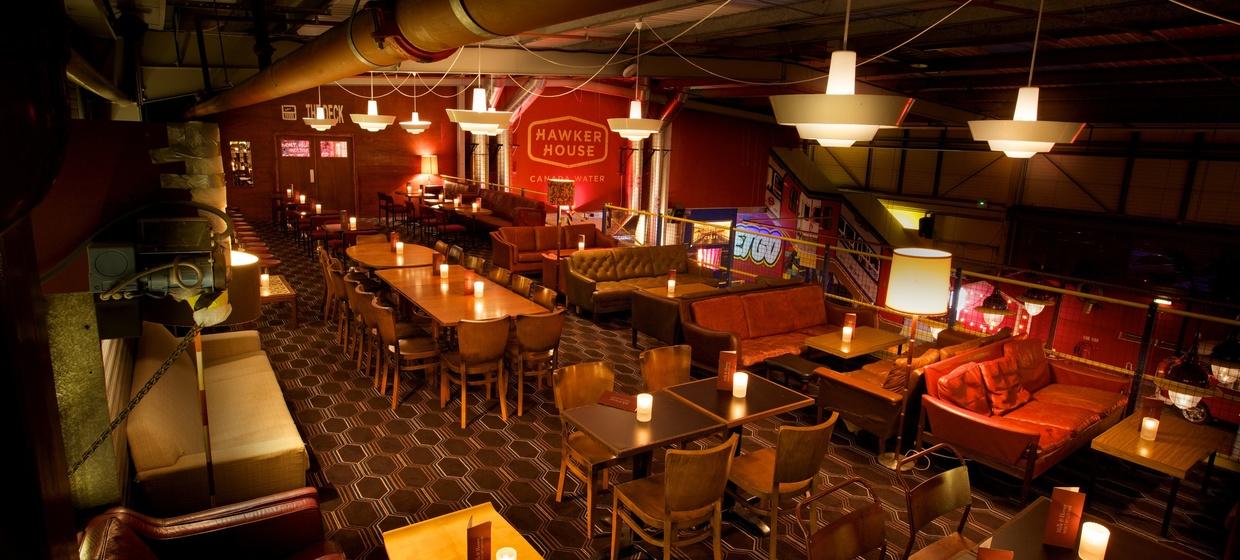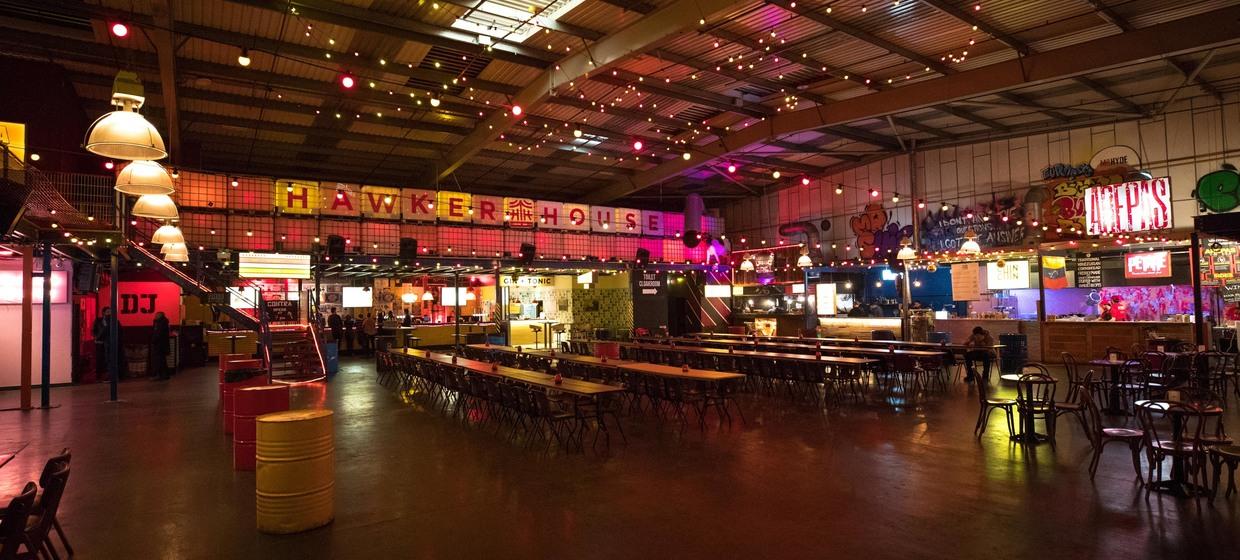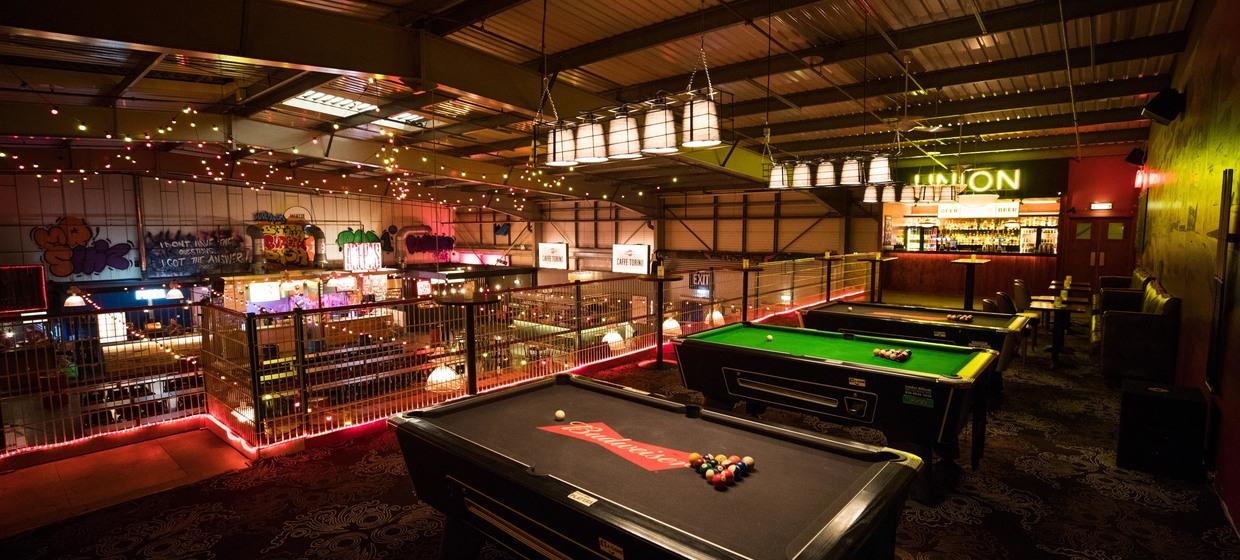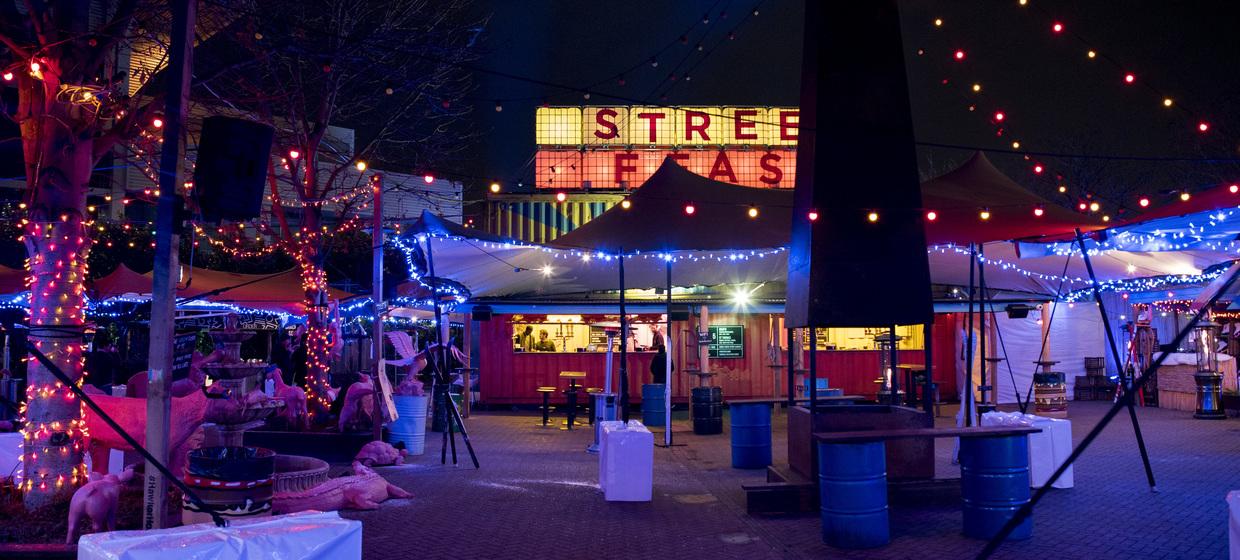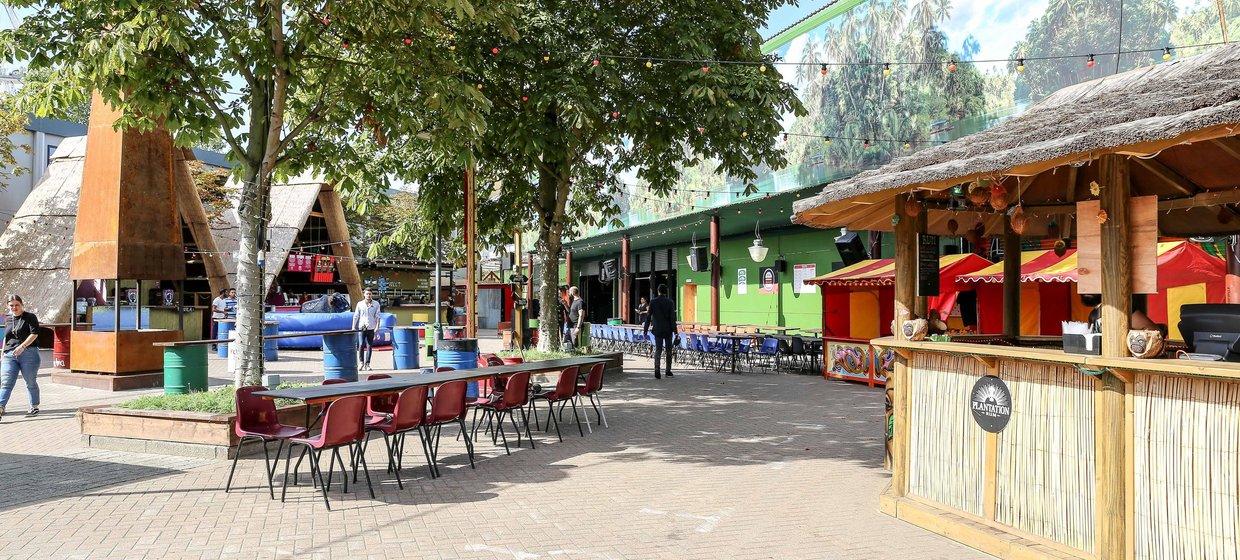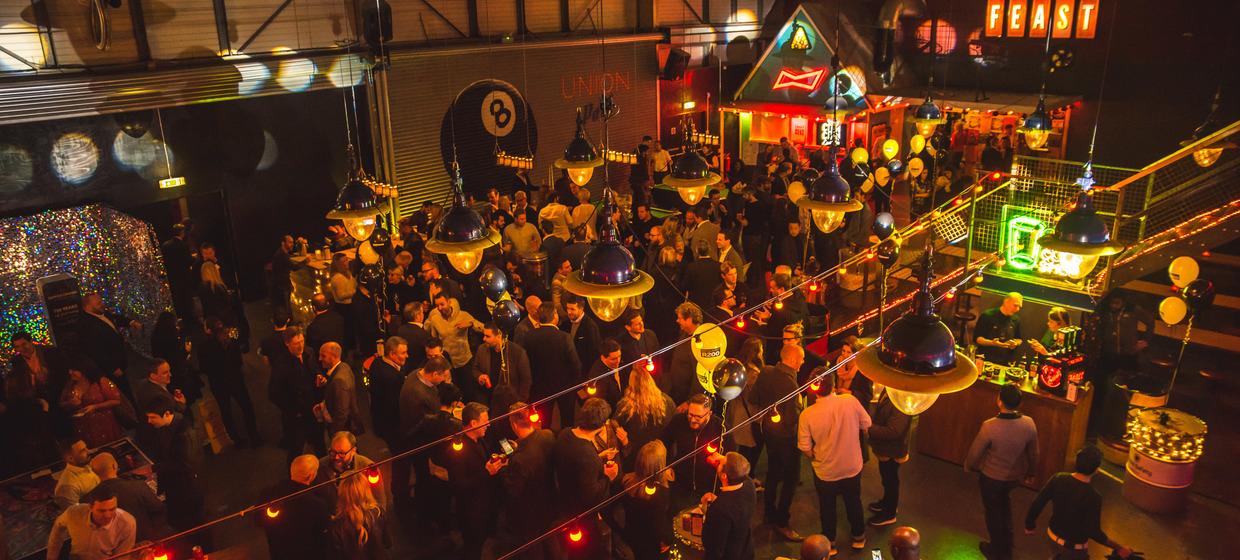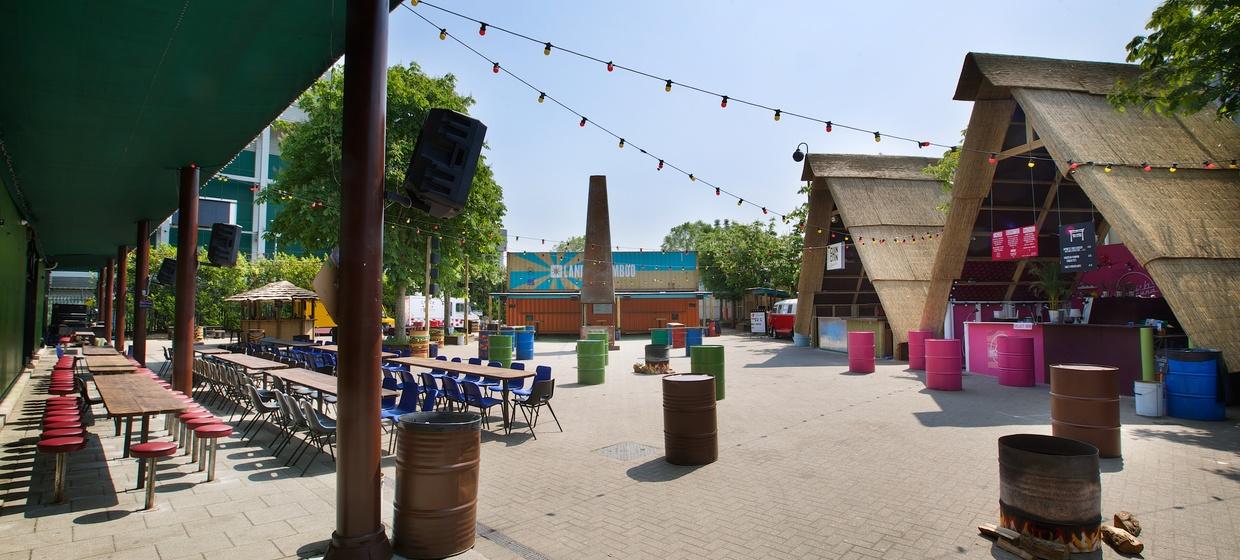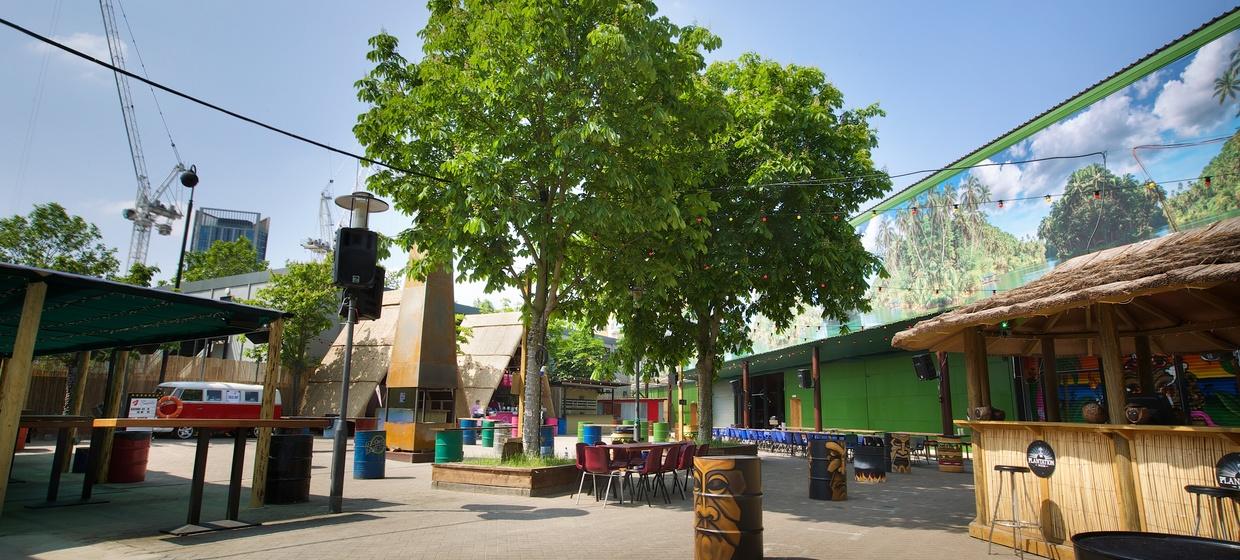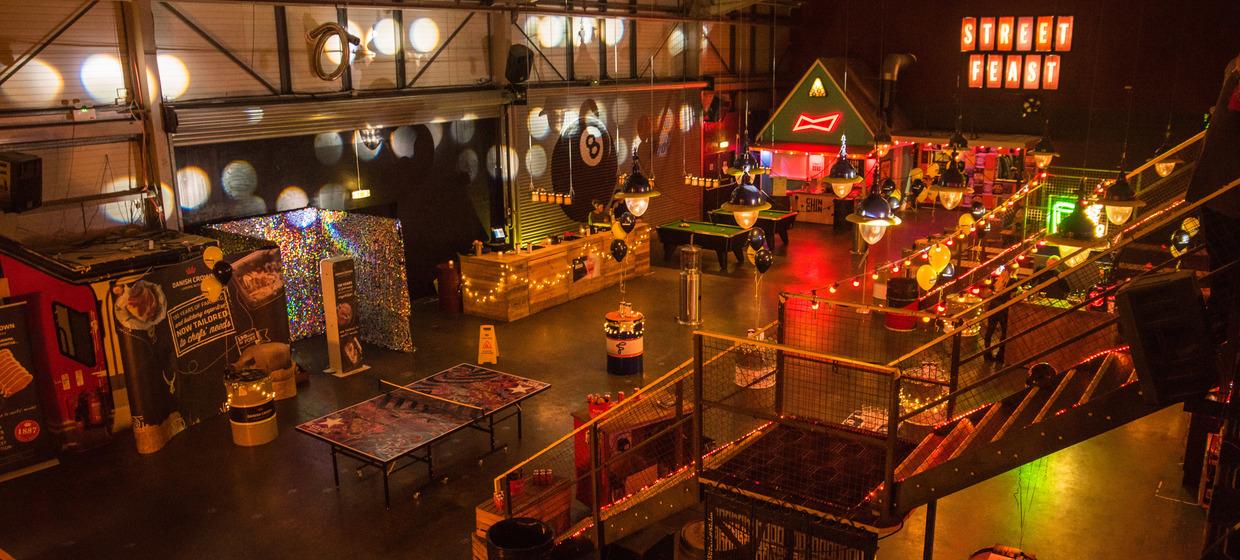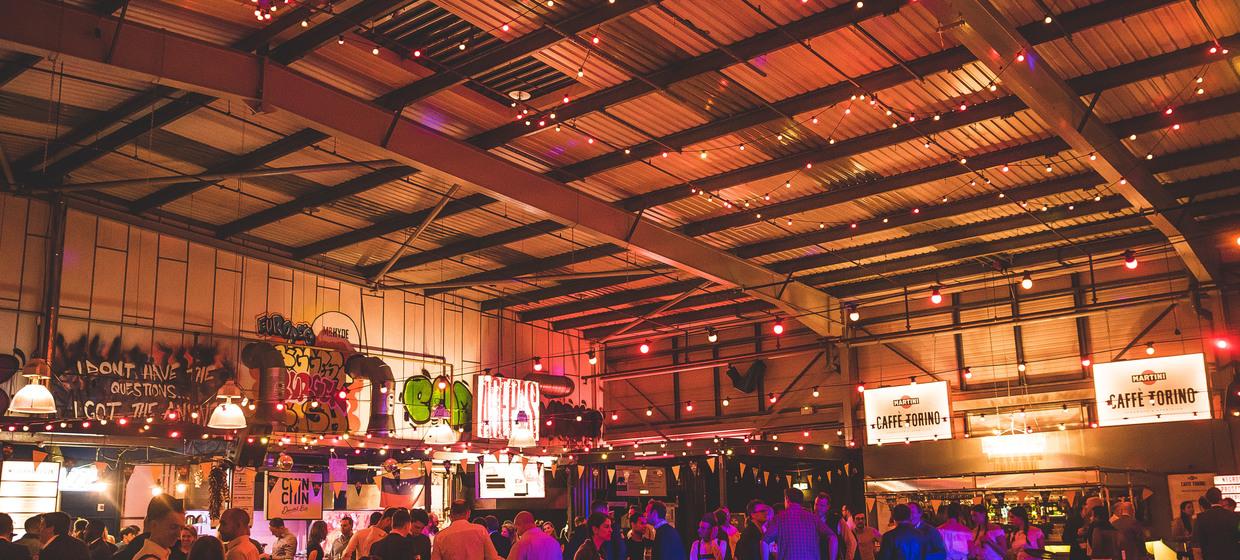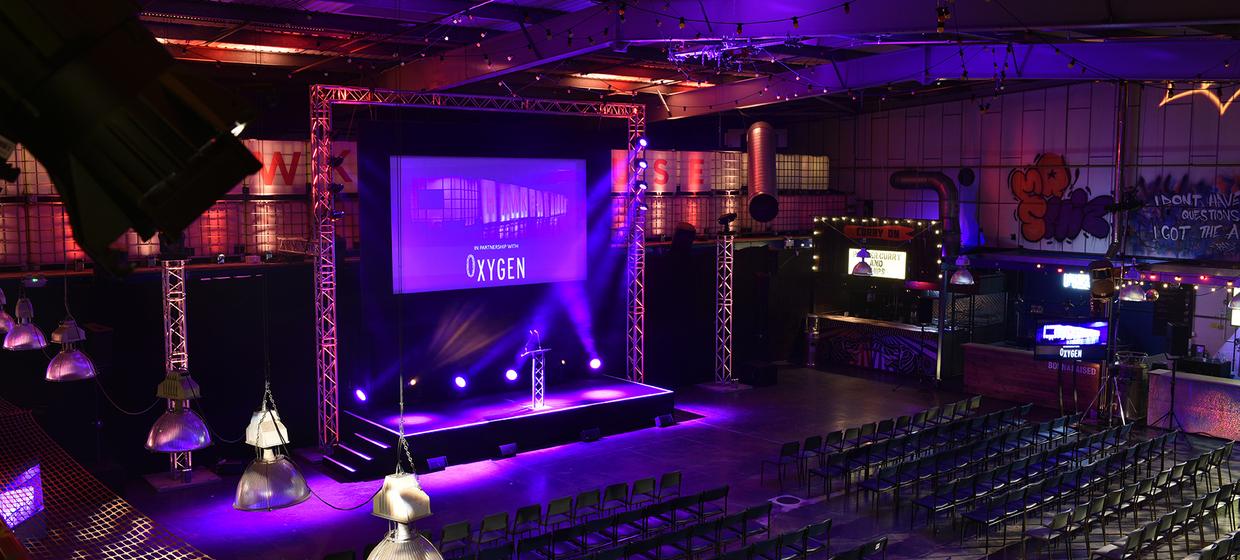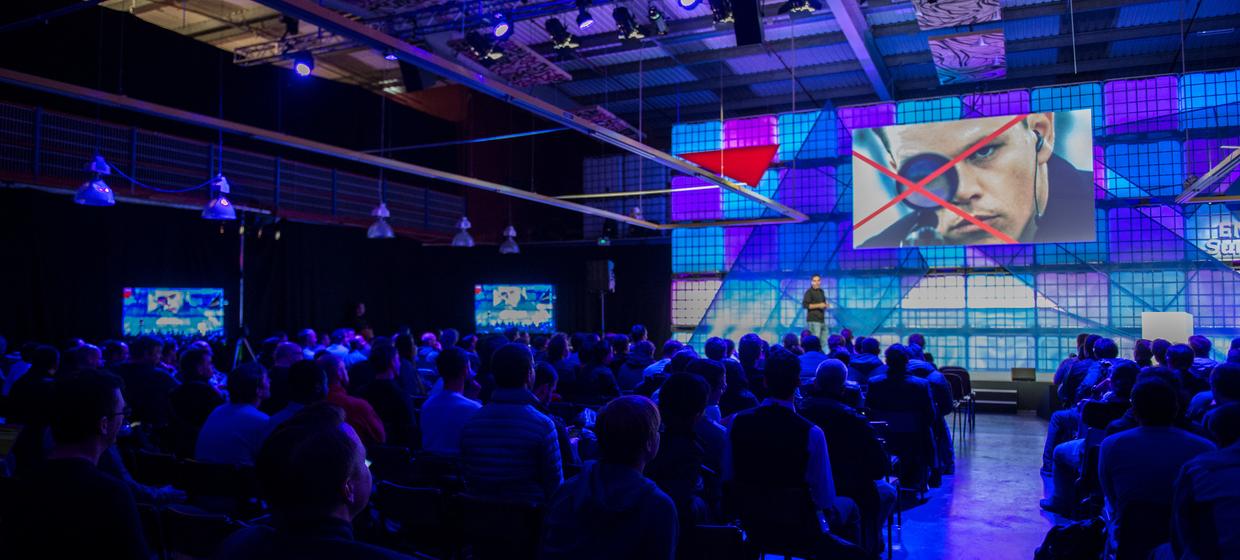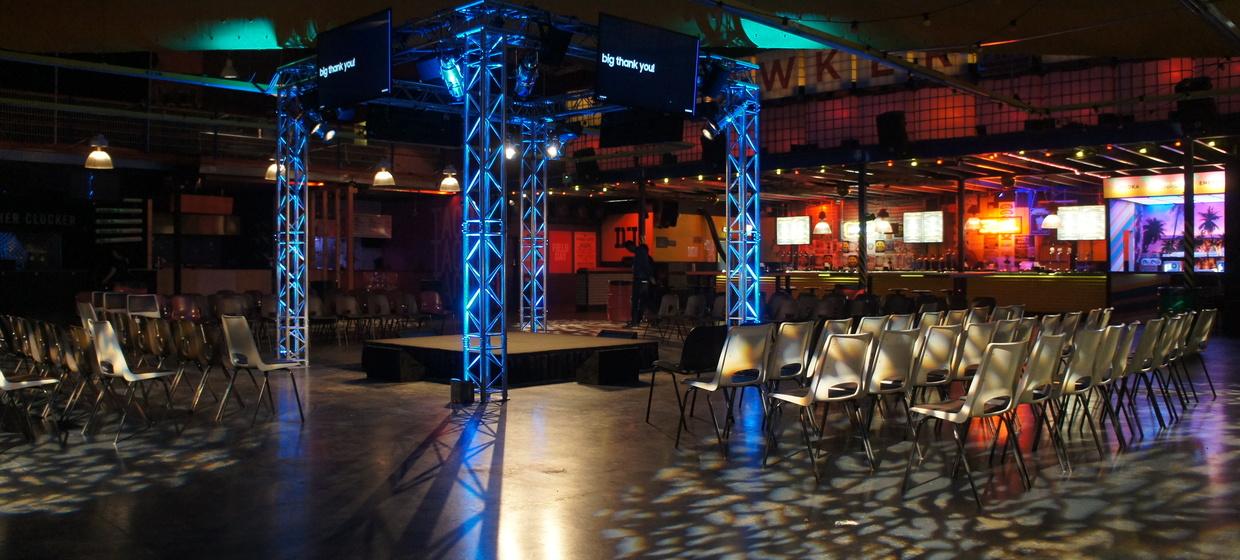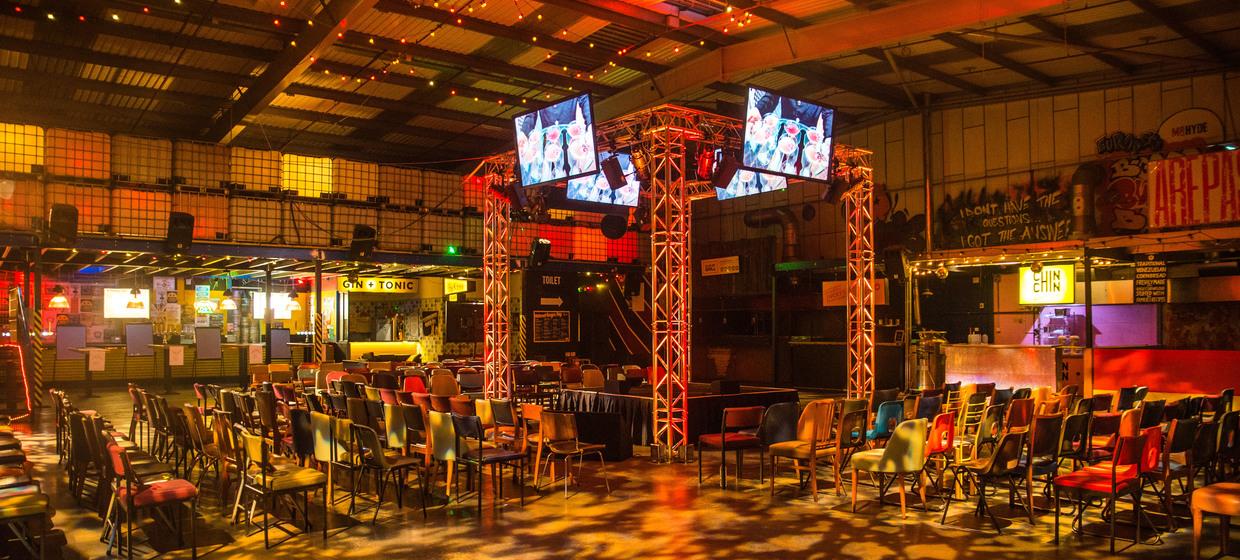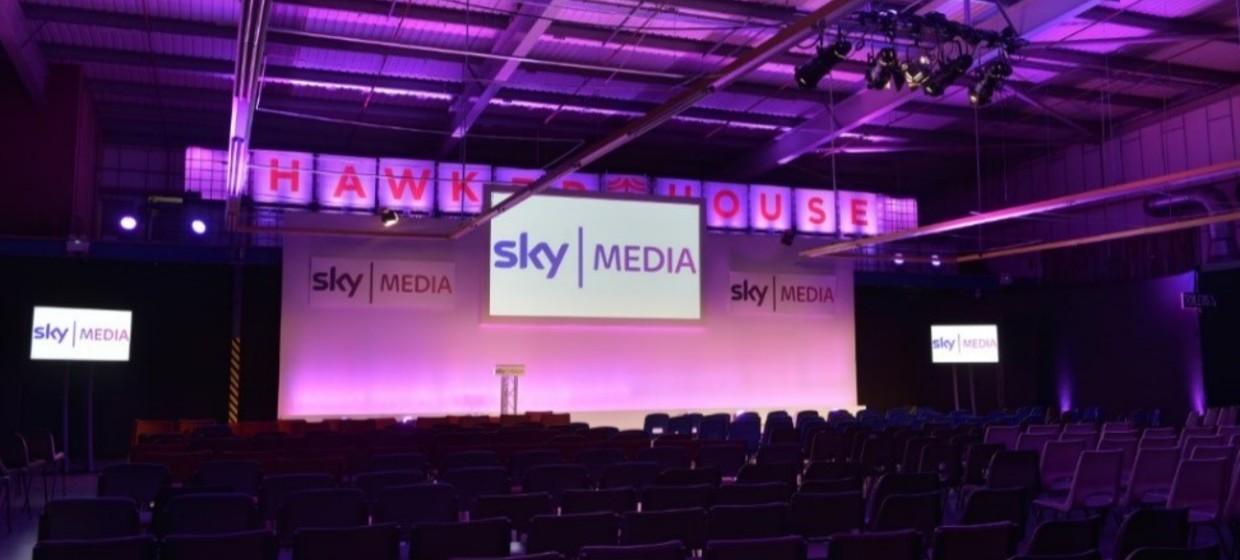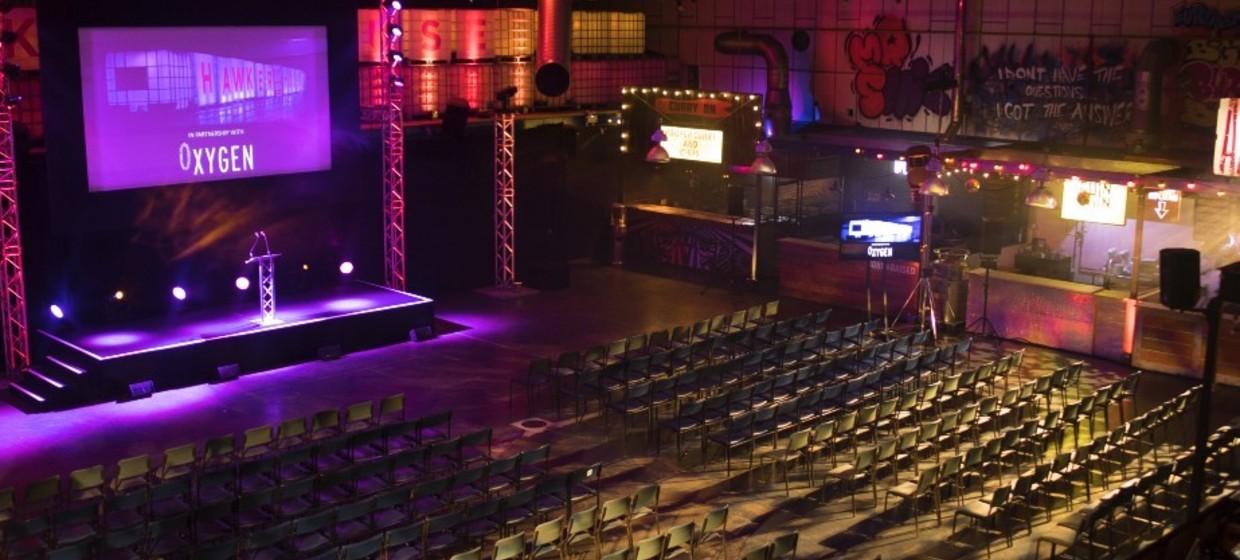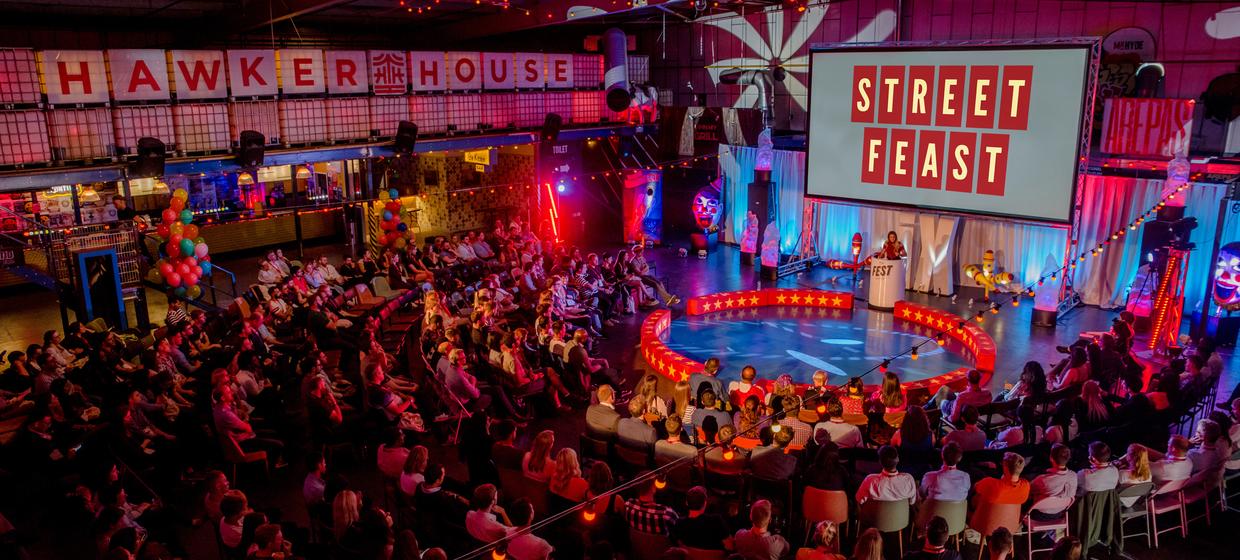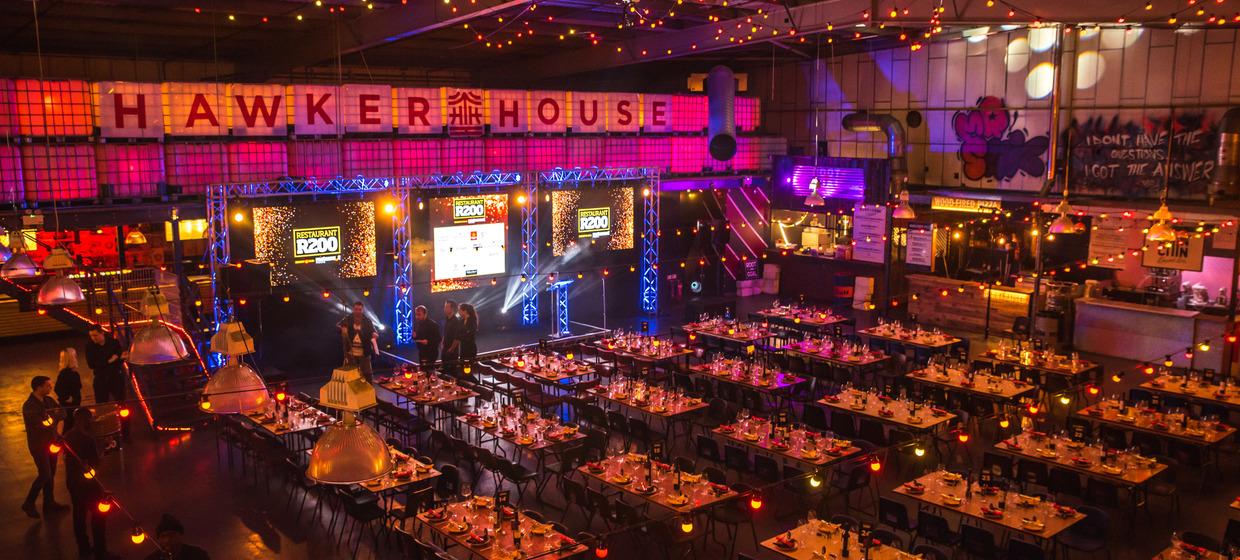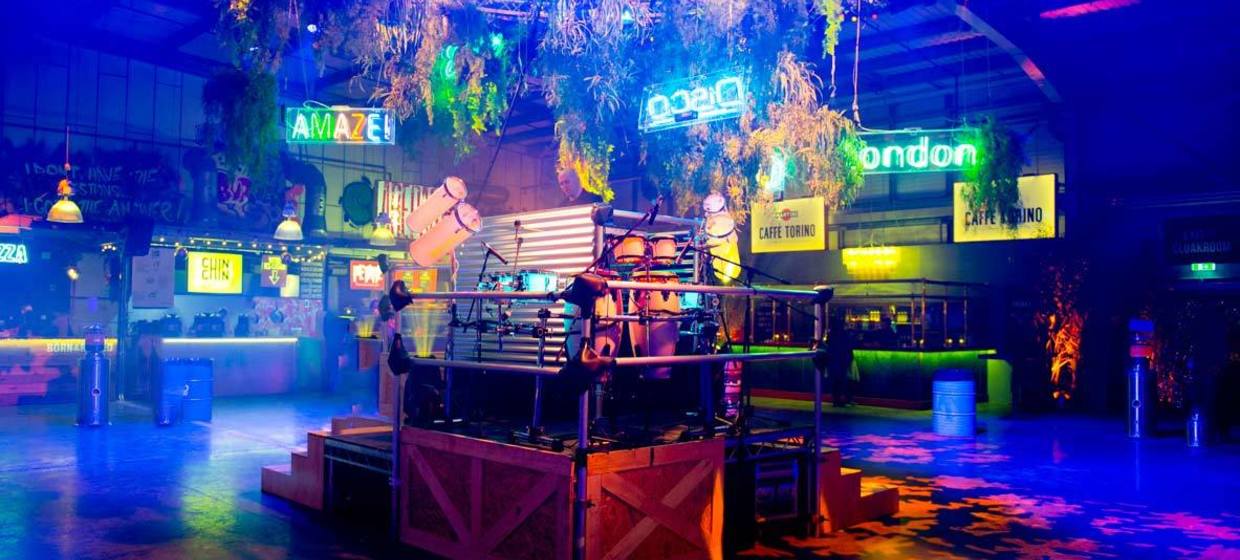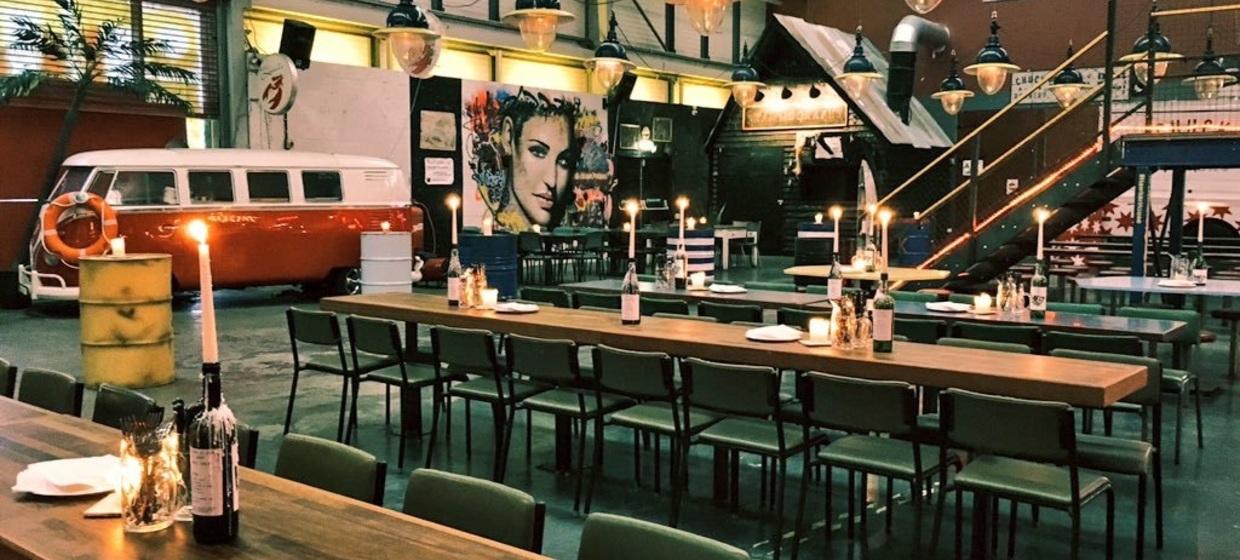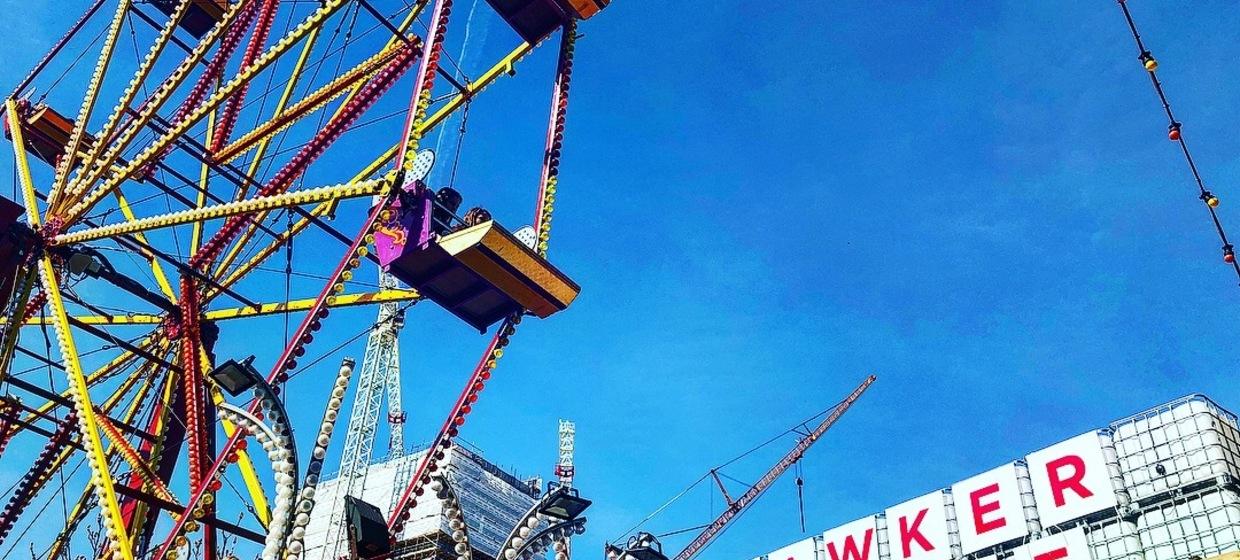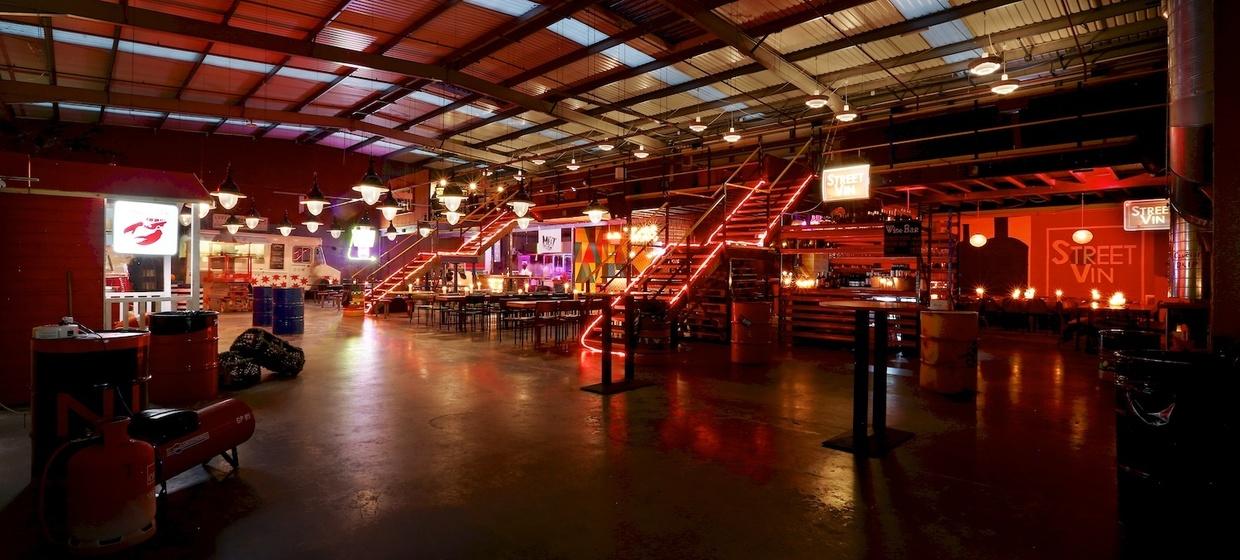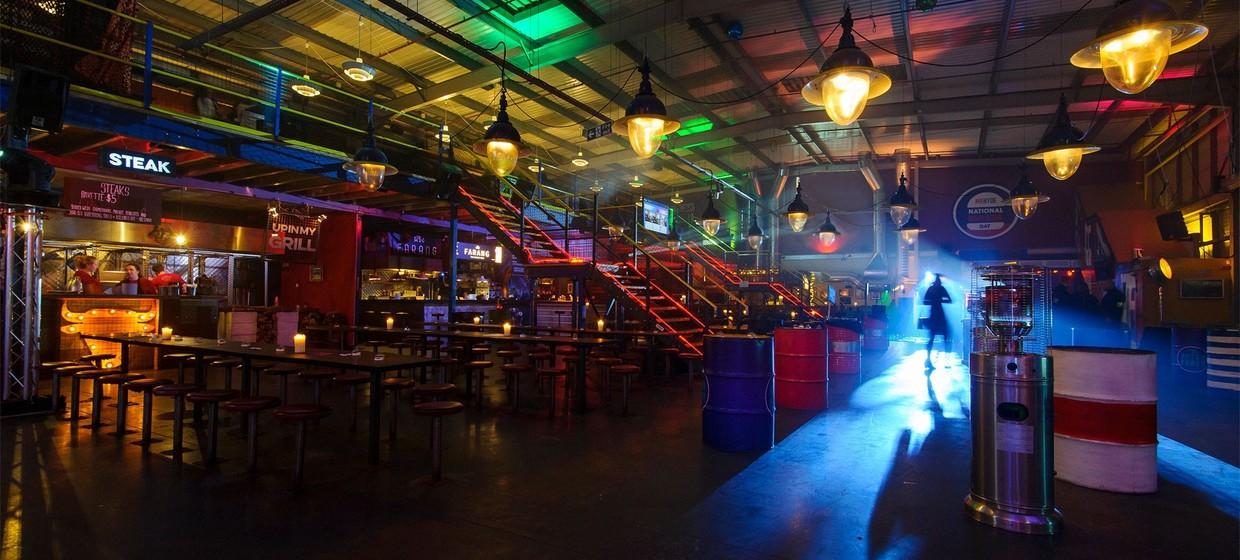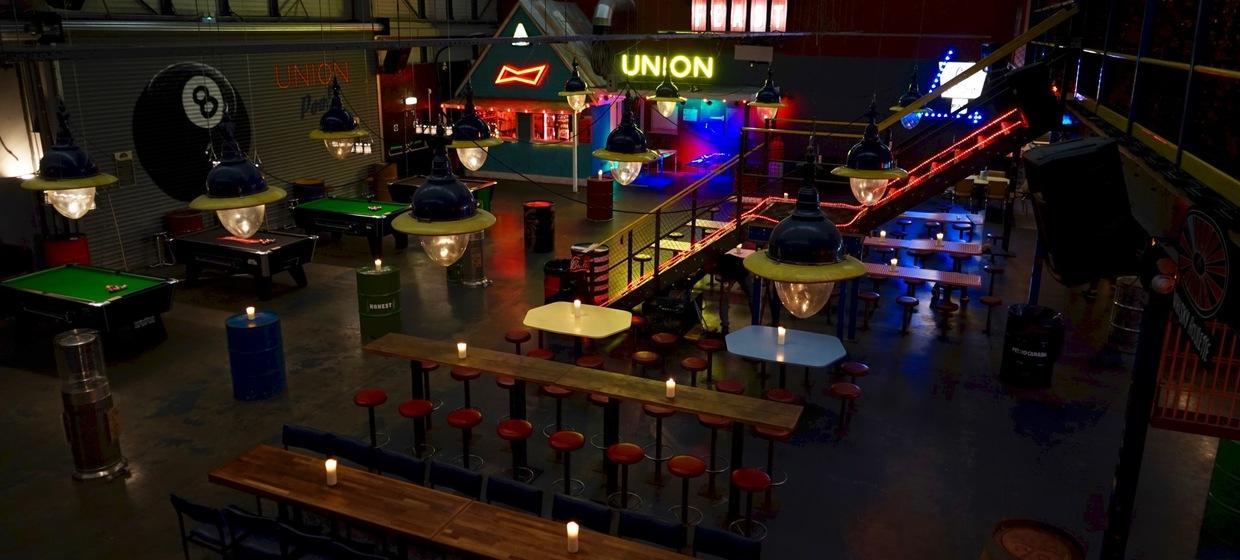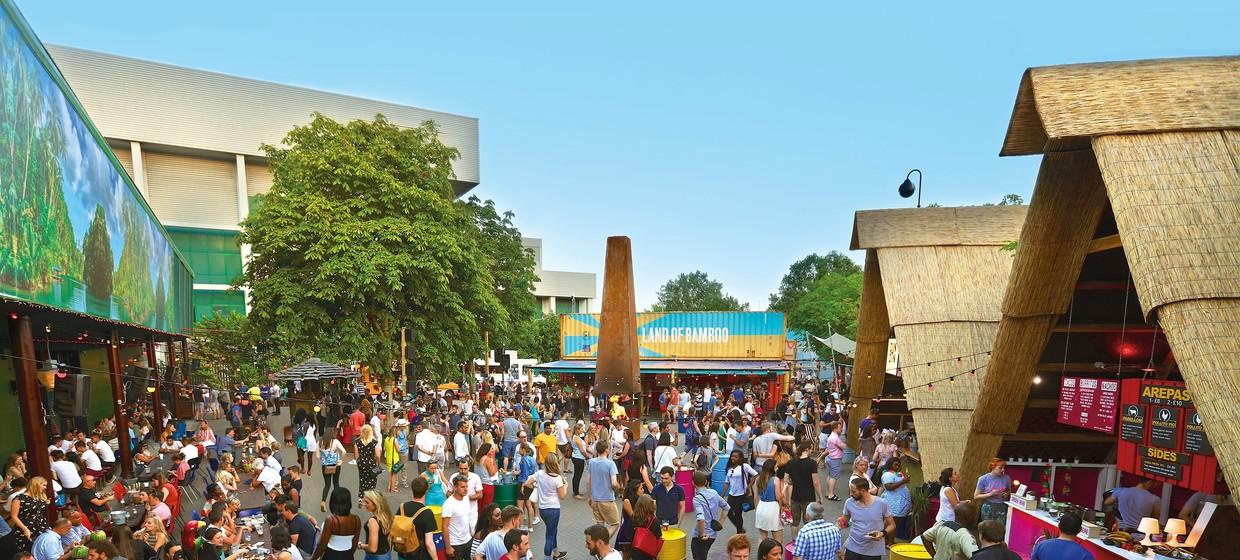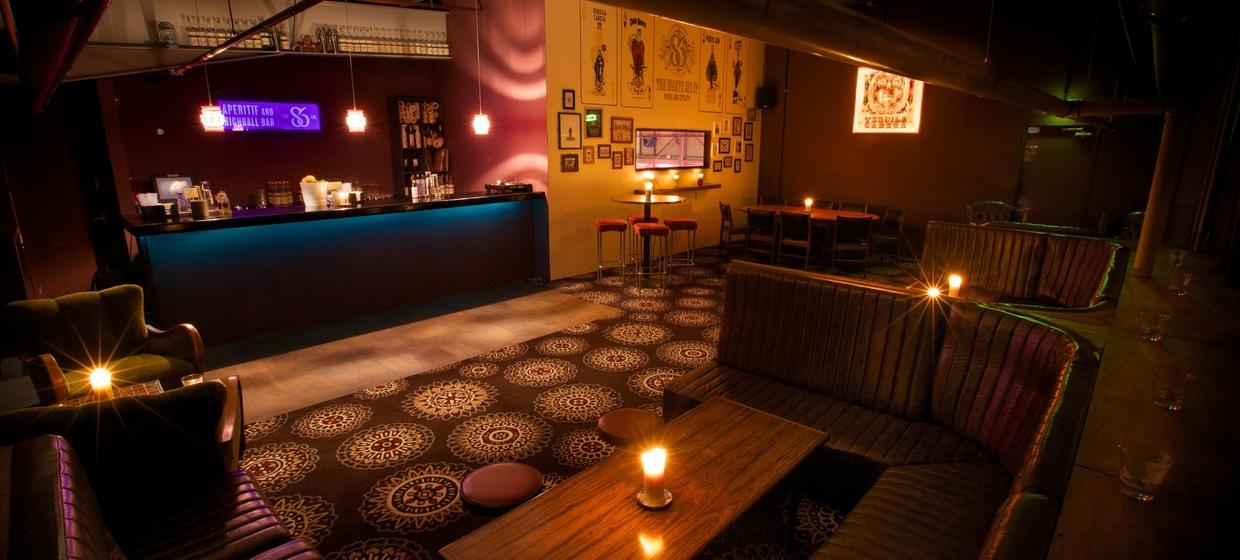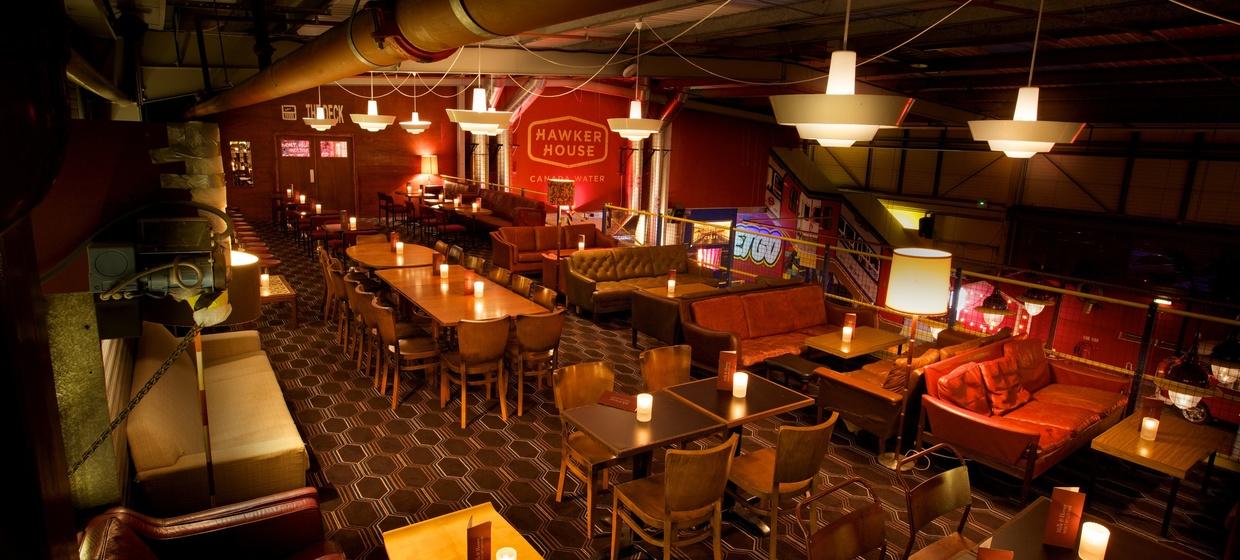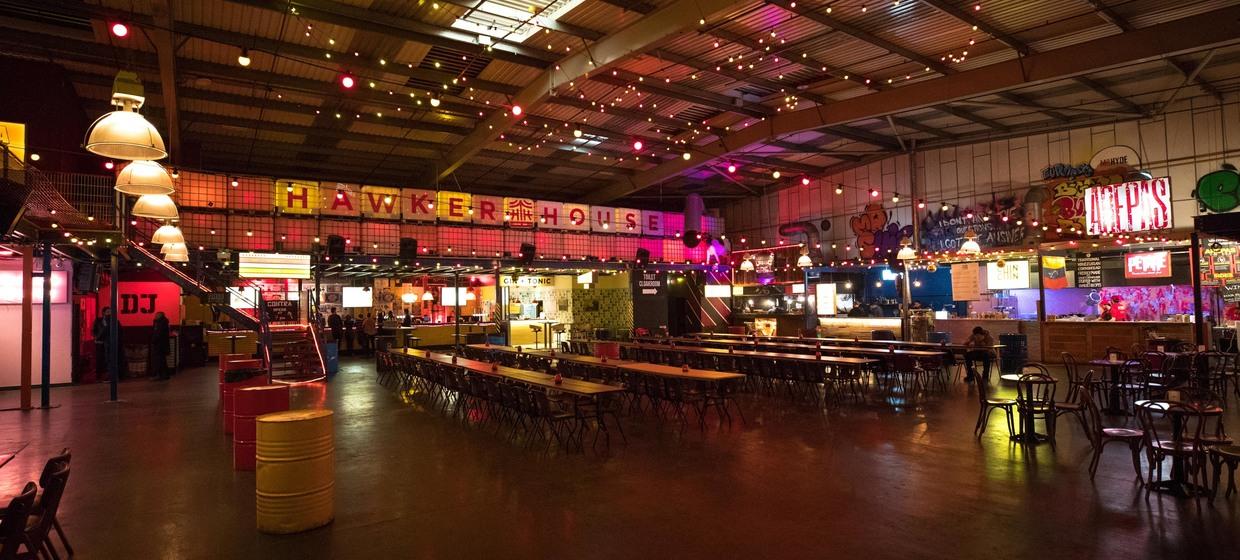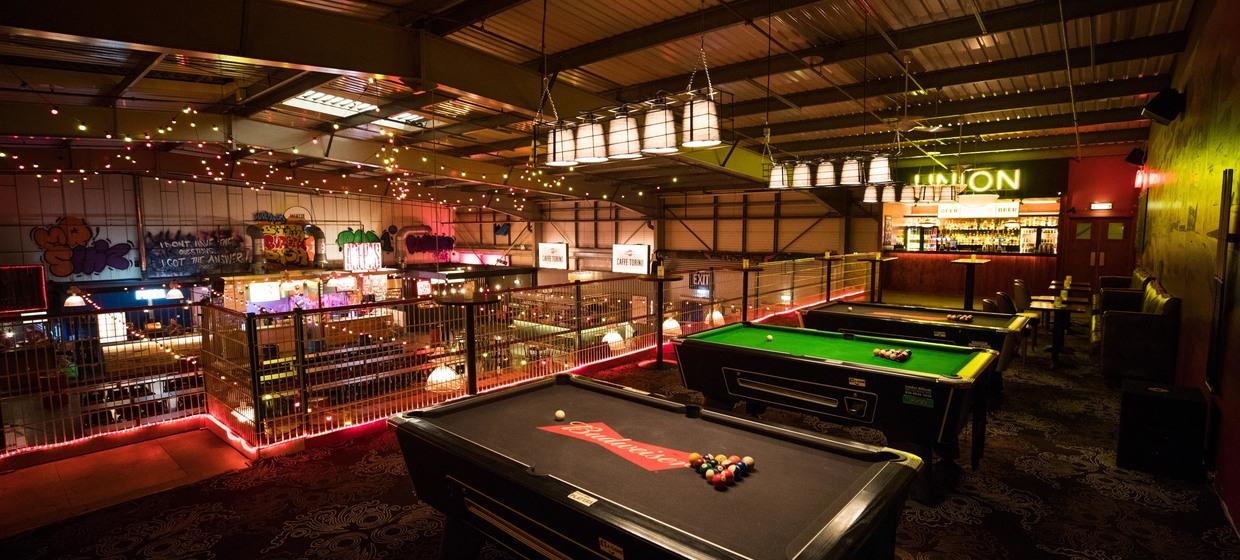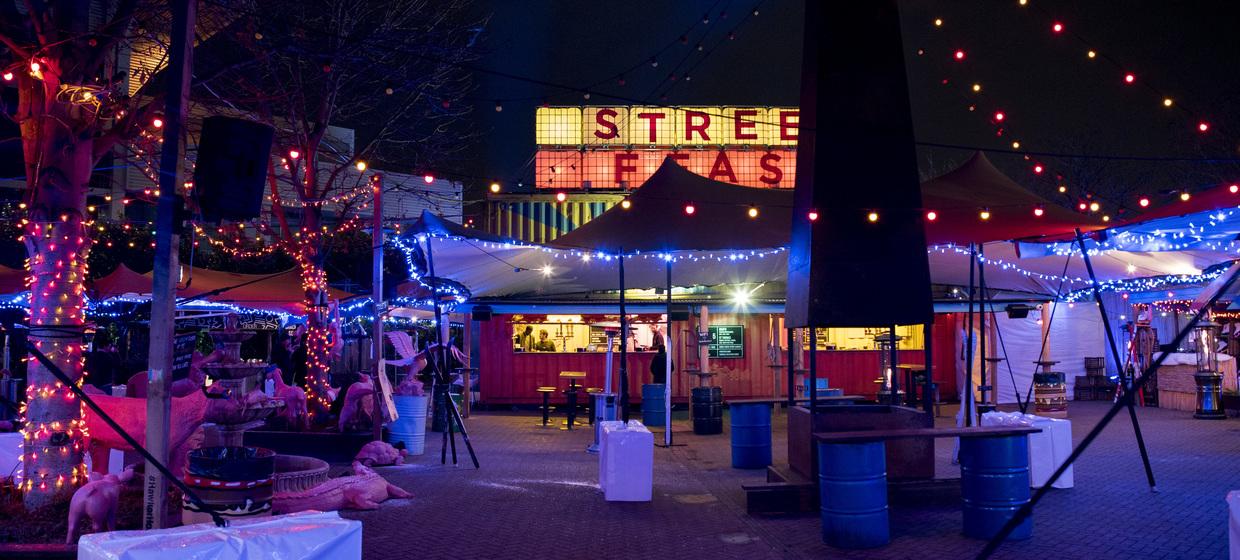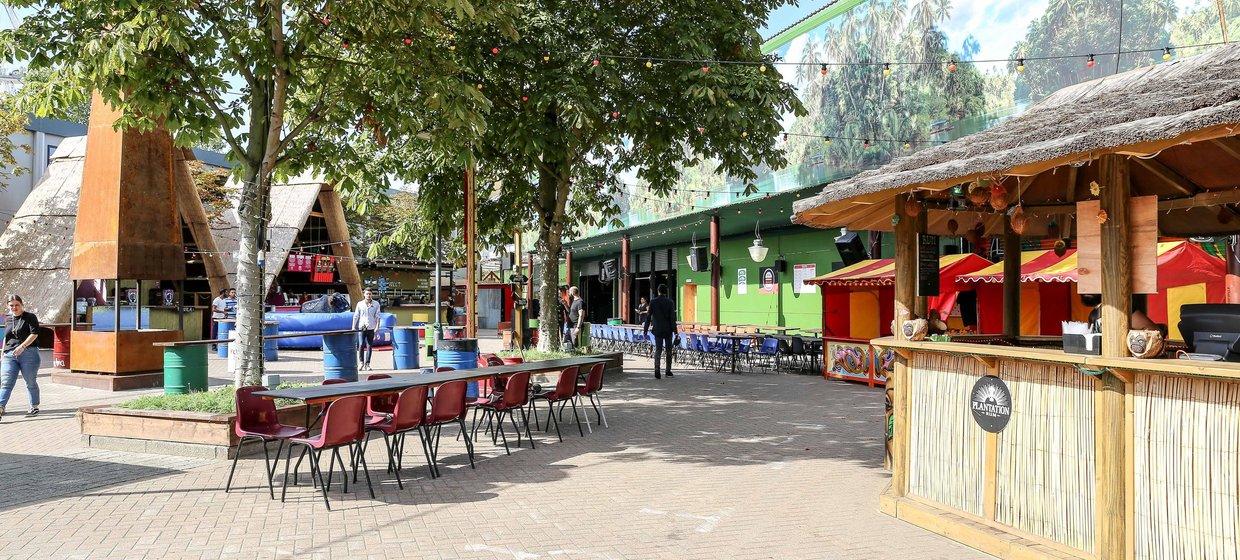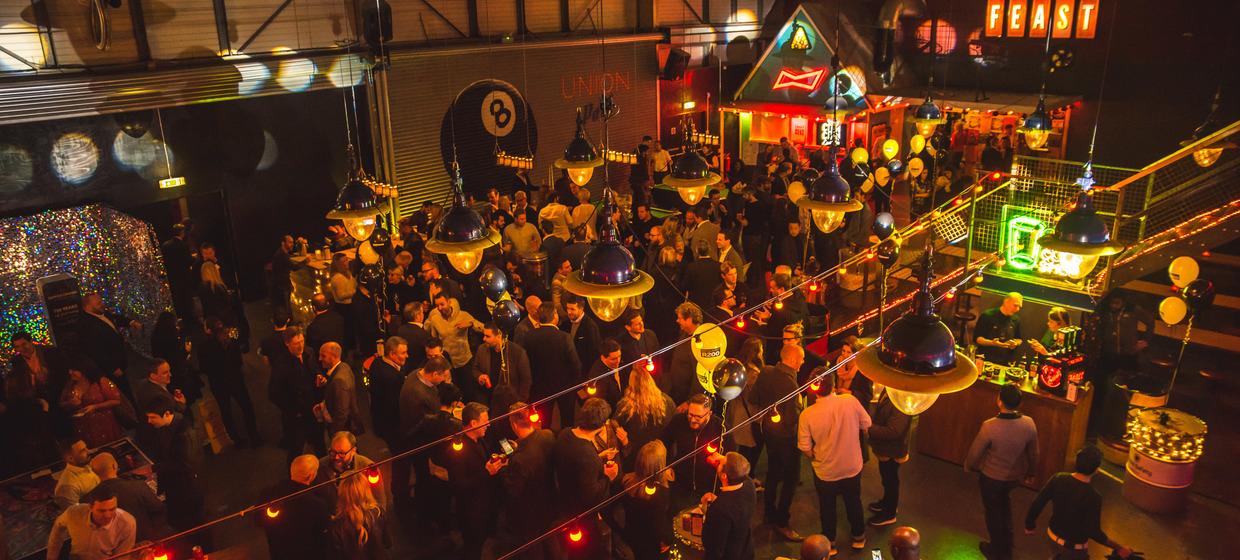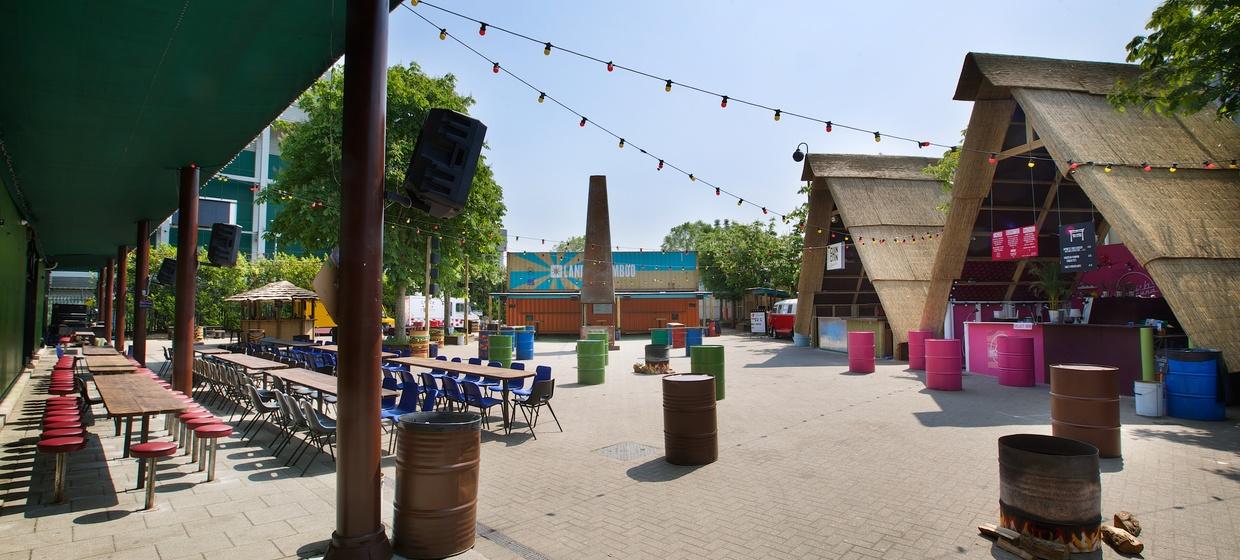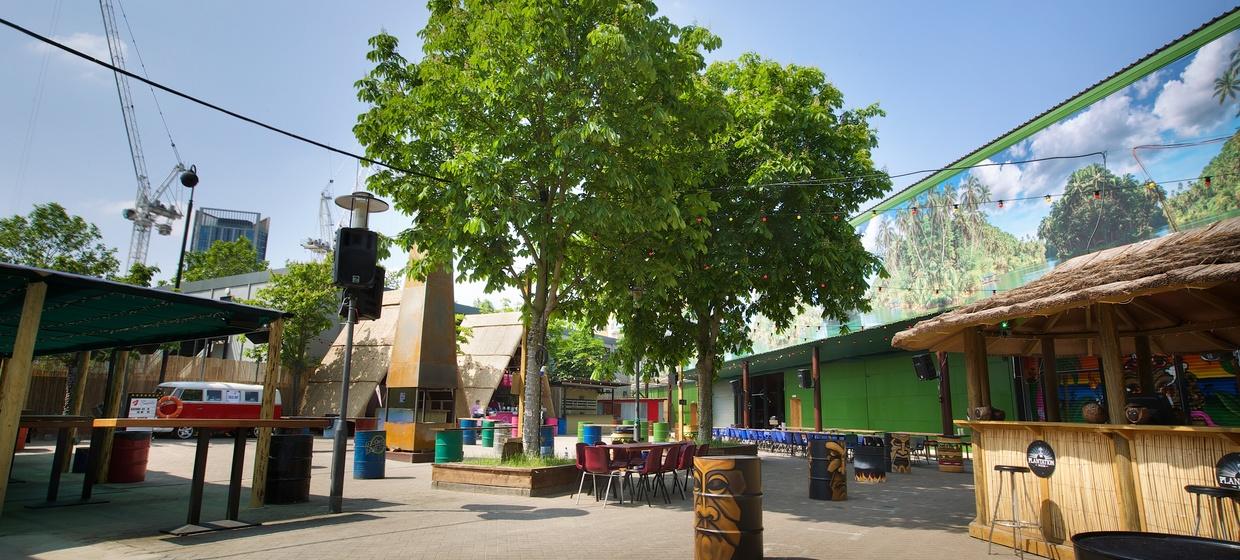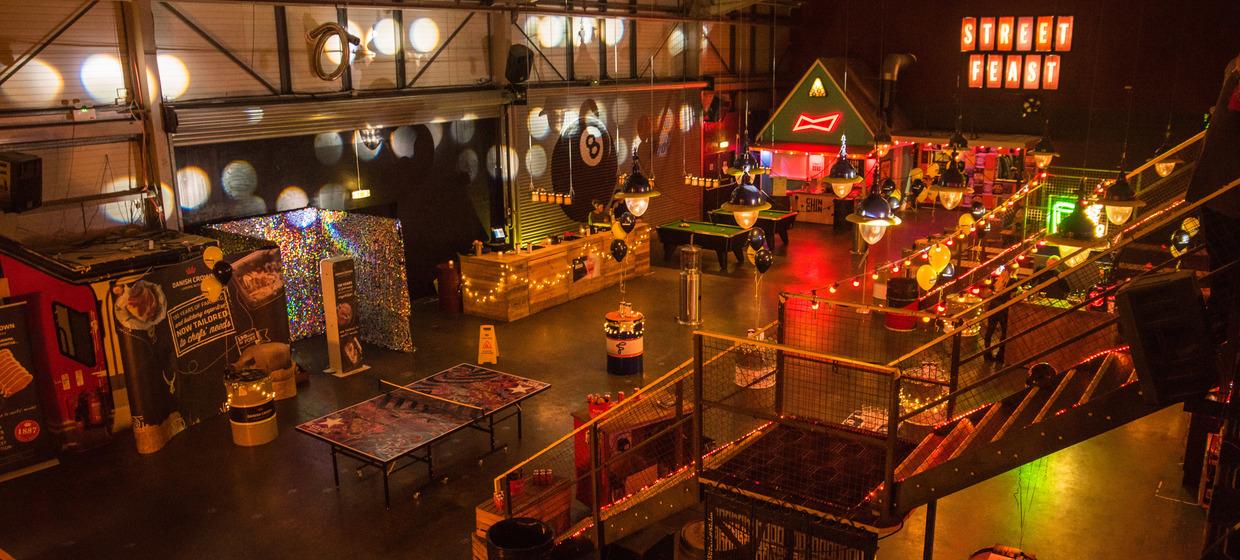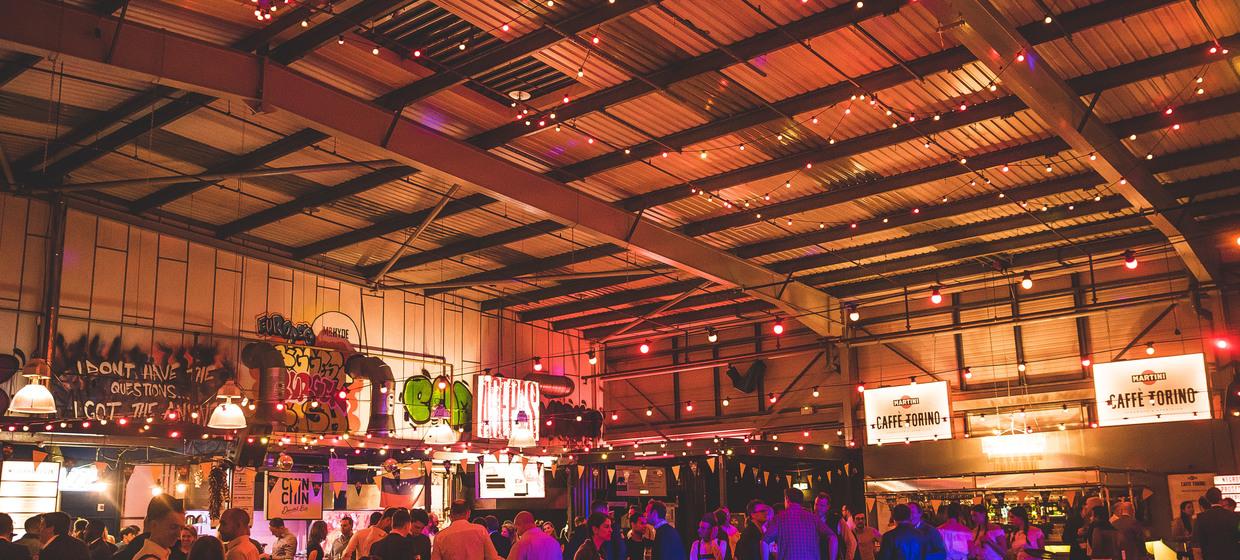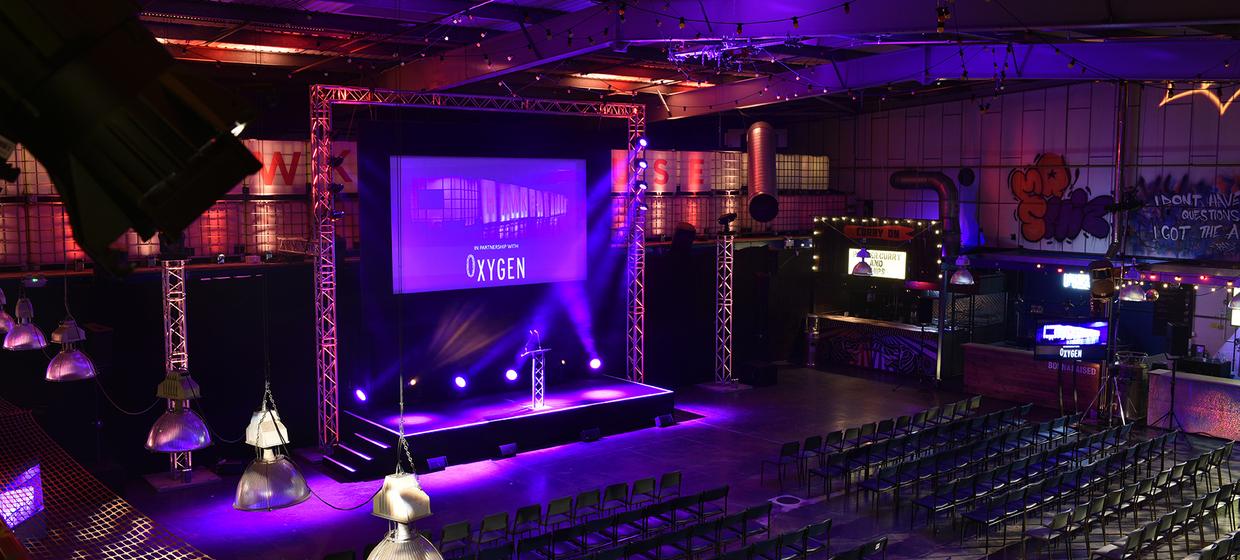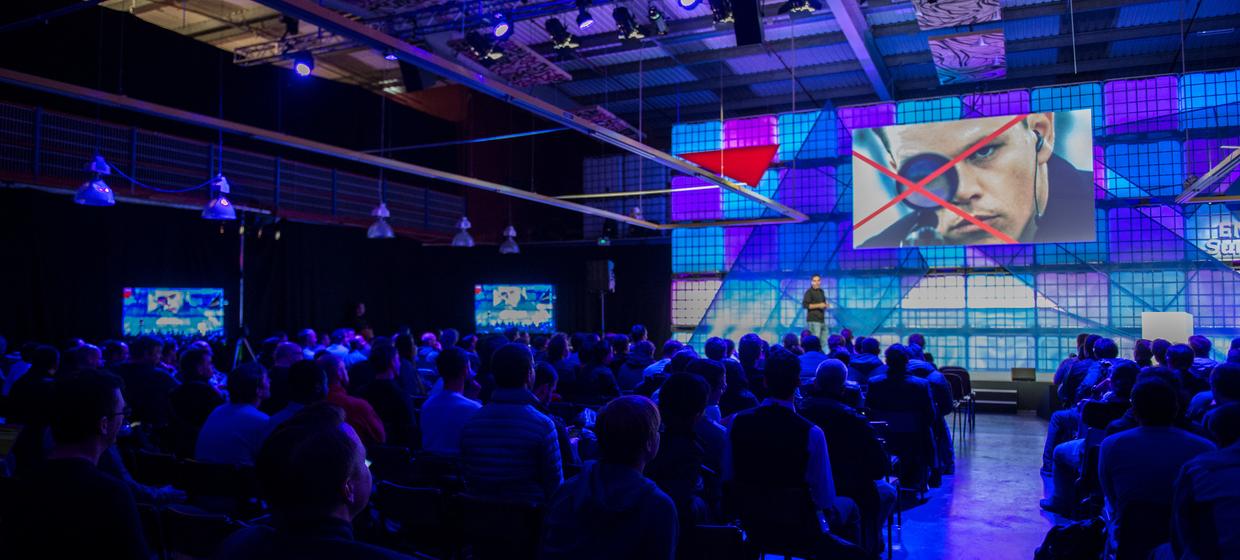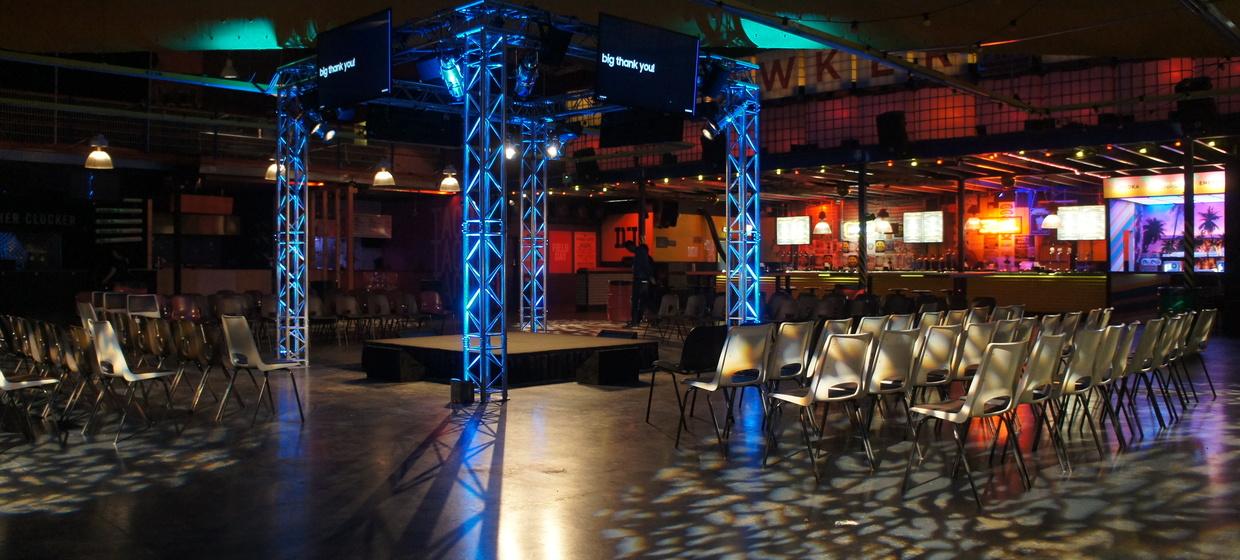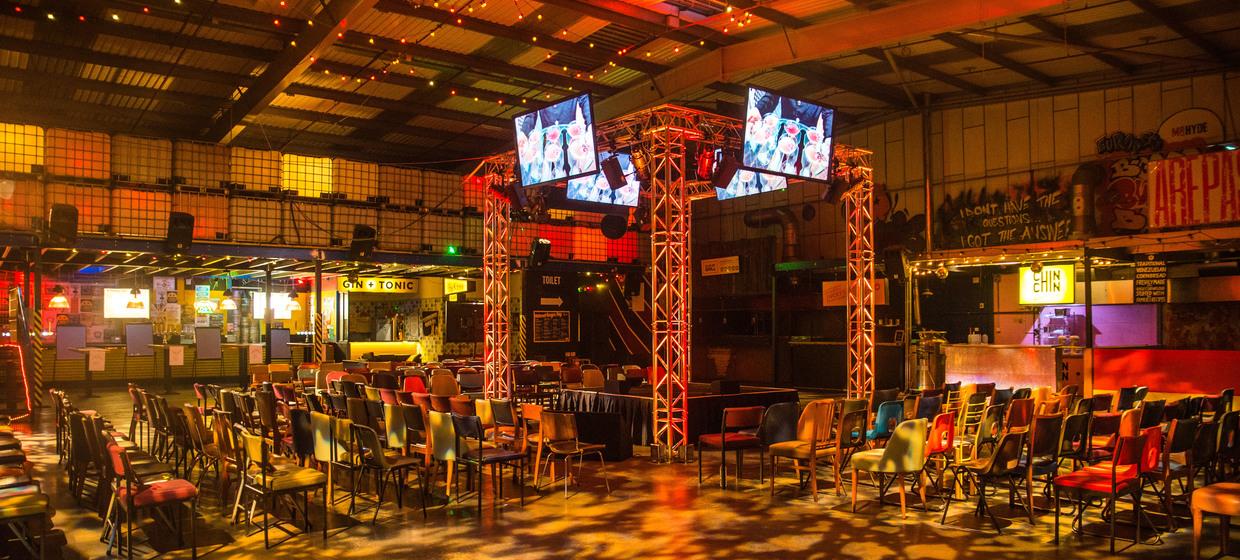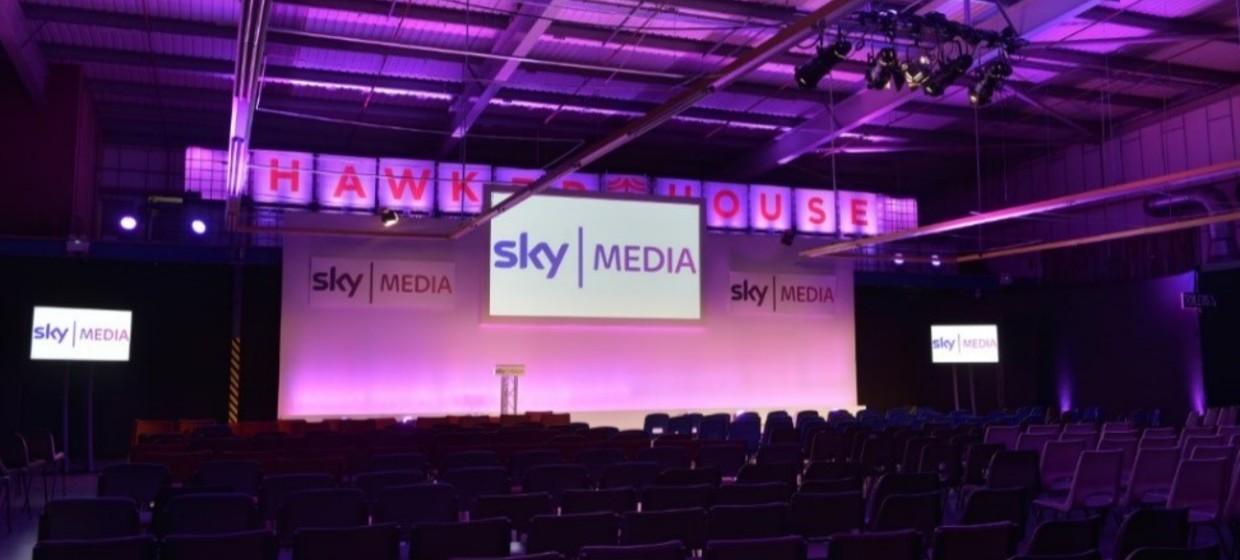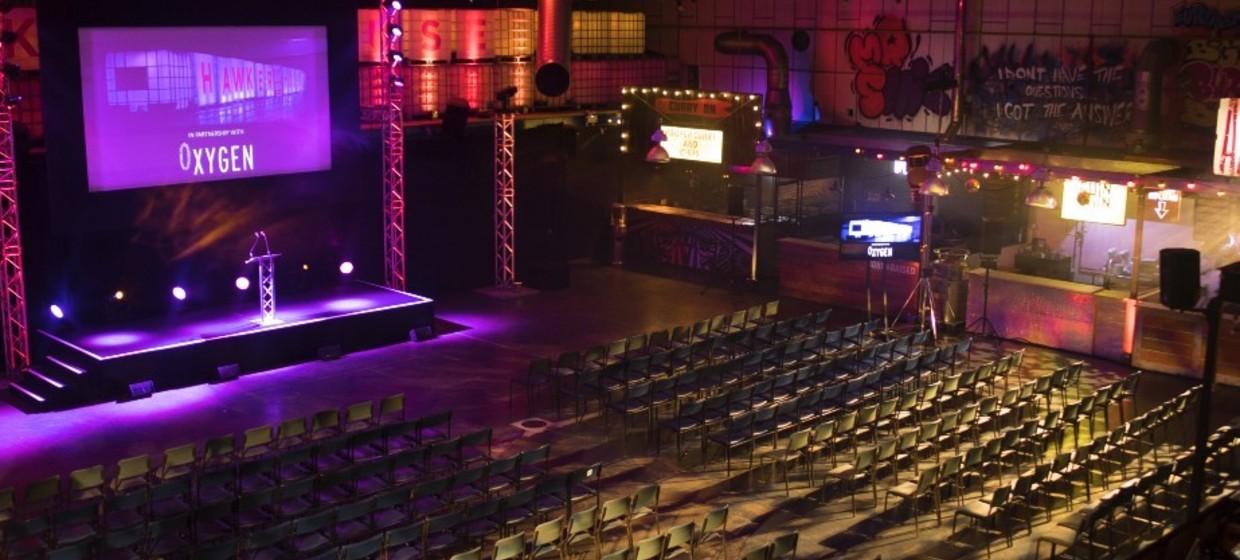 Alternative Mega Warehouse Space
Our all-year-round mega warehouse in Canada Water has 10 bars, 15 epic street food traders and loads of room for you to play around with. Perfect for exhibitions, conferences, awards ceremonies and parties.
Description
This venue is our huge indoor food and drink warehouse in Canada Water. It can fit up to 2,000 people in winter, and 3,000 in the summer months when we open our outside area, aka the Land of Bamboo – a tropical tiki paradise.
It is the perfect versatile event space for conferences, exhibitions, awards ceremonies, product launches, parties and LOADS more. The venue is split across two rooms, meaning you can hire one side of the venue for smaller groups of 200 up to much larger whole-venue takeovers. We can cater for conferences up to 550 theatre style in unique surroundings, with an additional further 4 breakout rooms.
This is the perfect alternative space for large scale conferences. With 1500 square metres of transformable space, our brilliant Canada Water warehouse provides a unique urban backdrop for conferences of up to 550 people (theatre style). The venue also has four further breakout spaces for you to play with, creating a memorable experience for all of your guests.
The unbeatable operations team are on hand to deliver slick service and catering for all your needs. Choose from delicious street food breakfast and lunch options, cooked by London's best traders. Plus, we believe in work hard, play hard and can offer fantastic after parties to round off your conference, complete with DJs and delicious cocktails.
The incredible warehouse space has 10 brilliant bars, 15 street food traders and loads of extra room for you to play around with, including optional pool and beer pong tables. Alternative Mega Warehouse Space is a short walk away from Canada Water Overground and Underground Station, and is only a short distance from London Bridge, Borough and Canary Wharf.