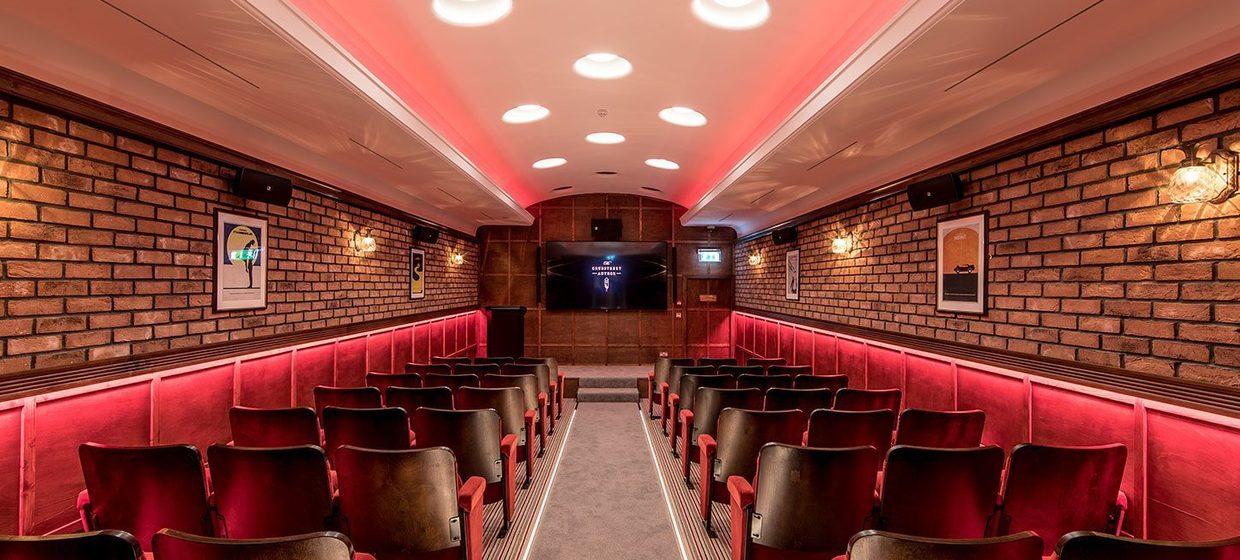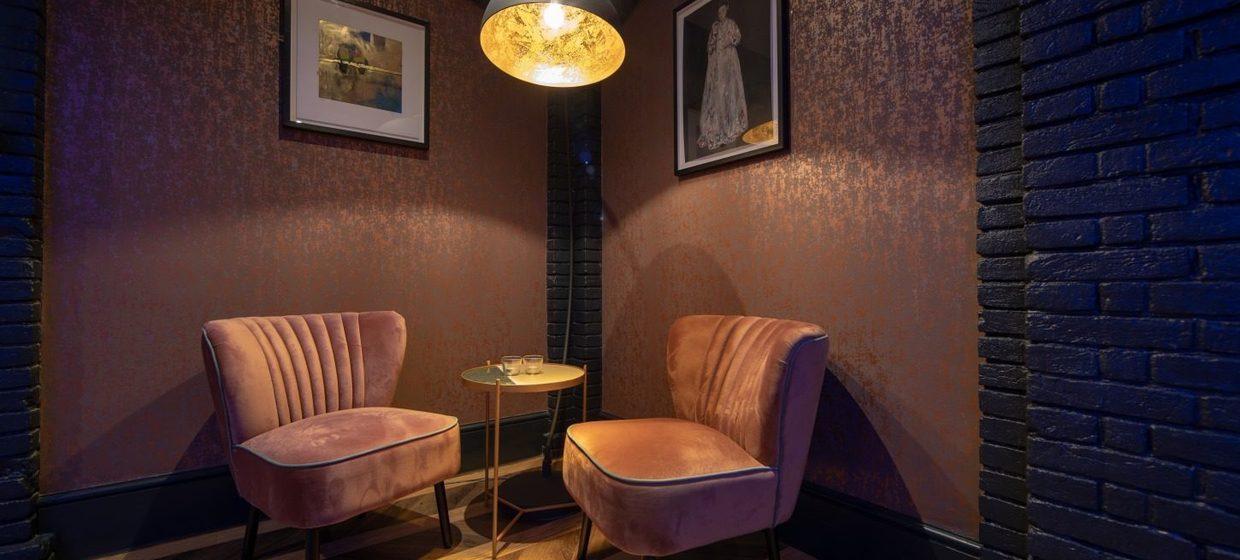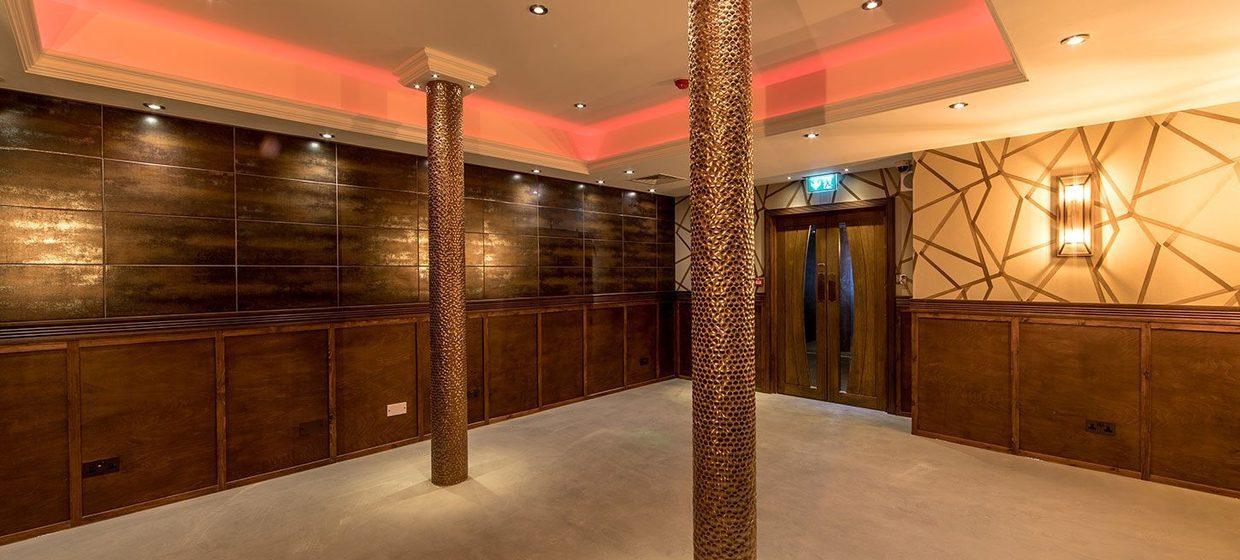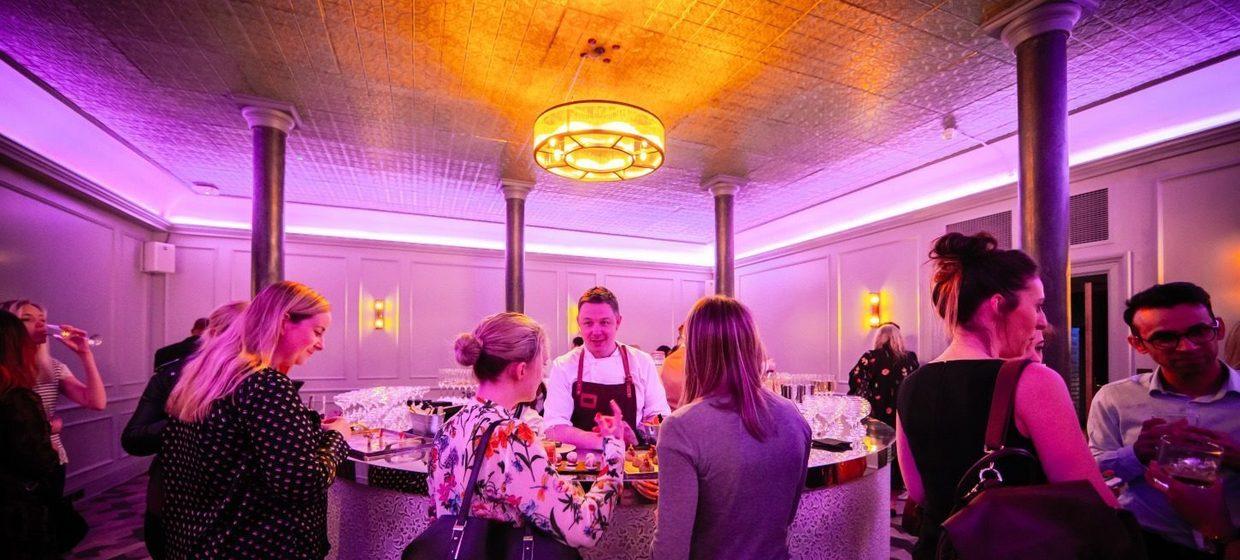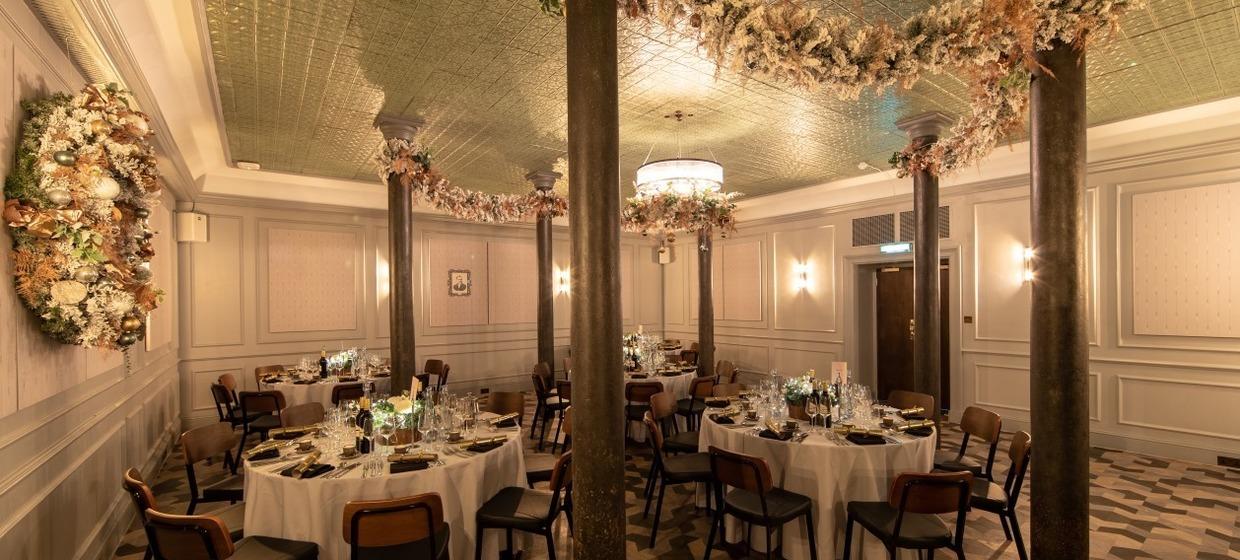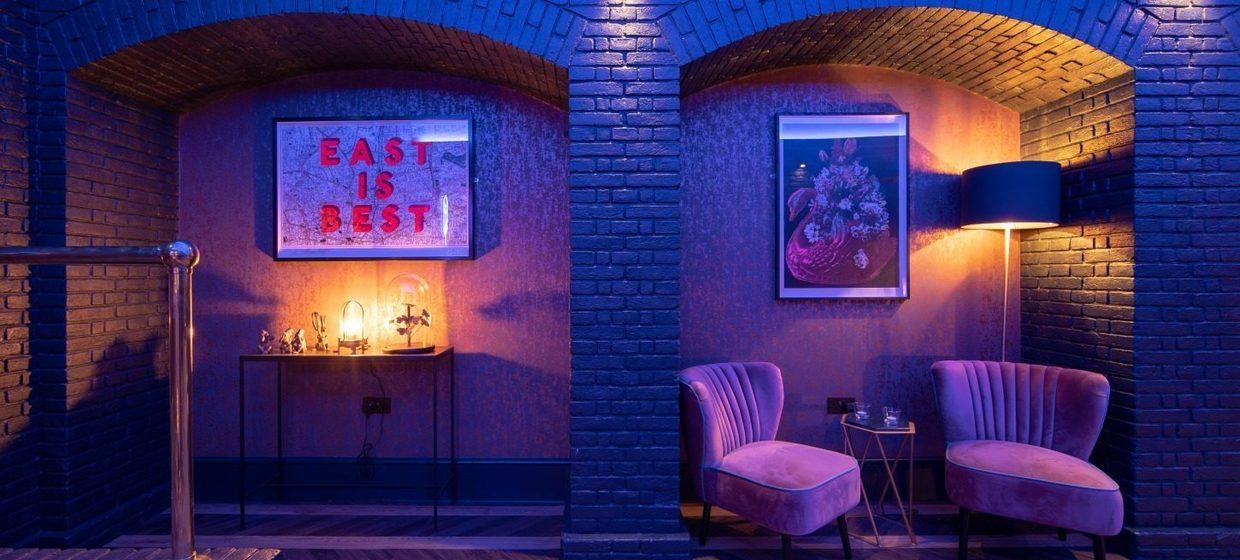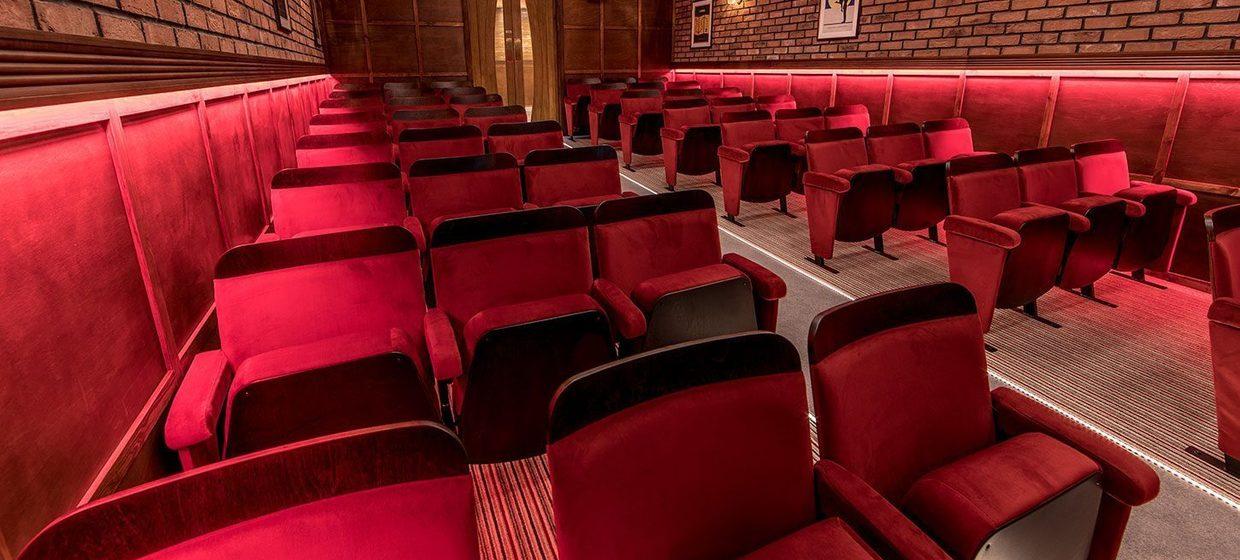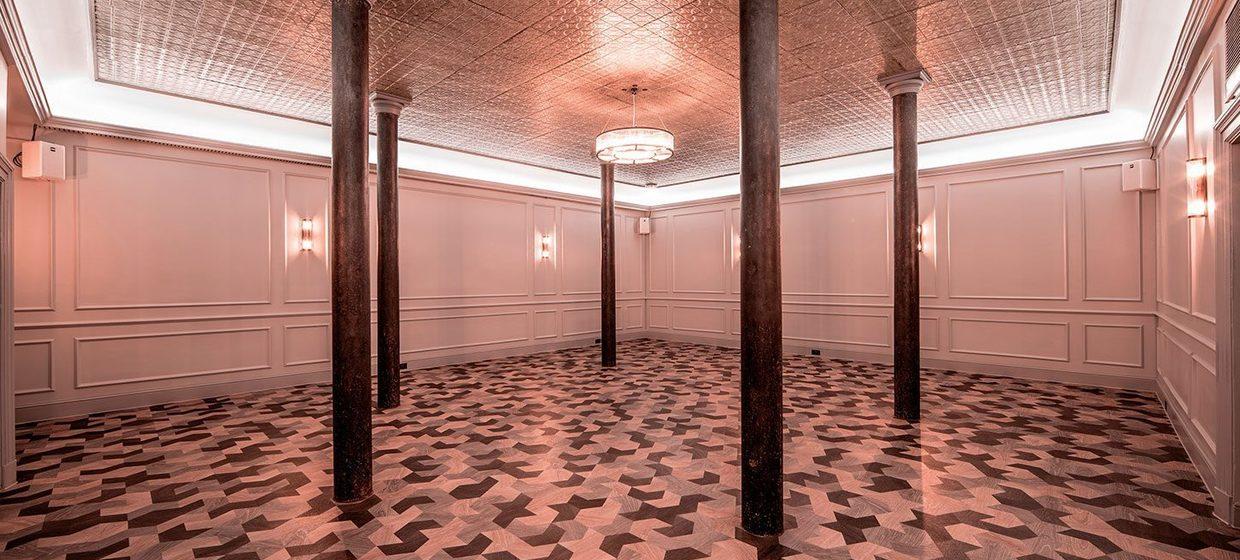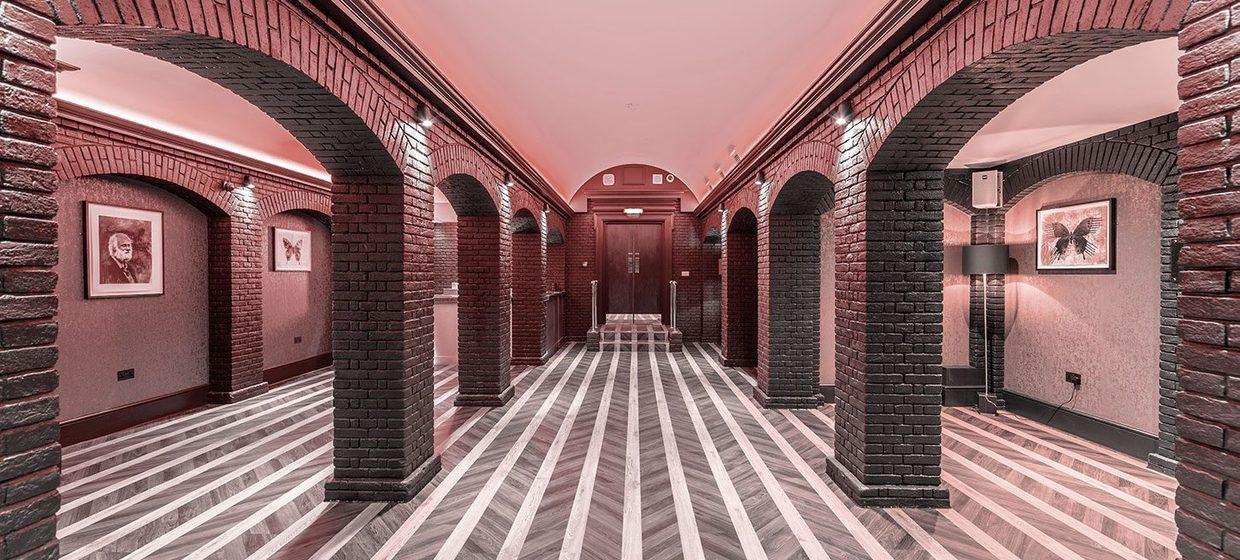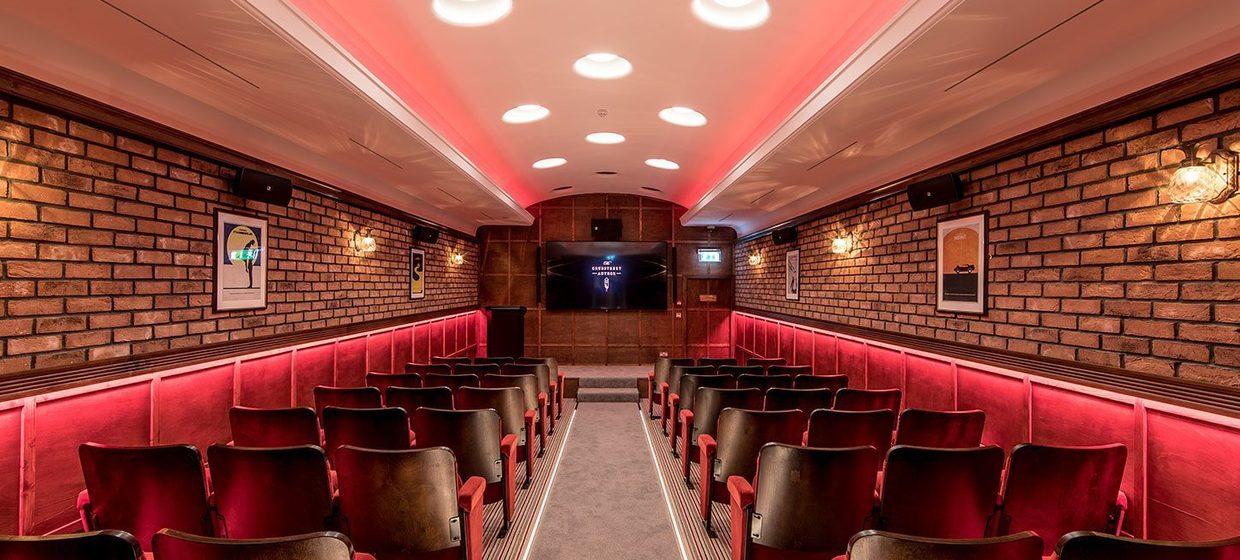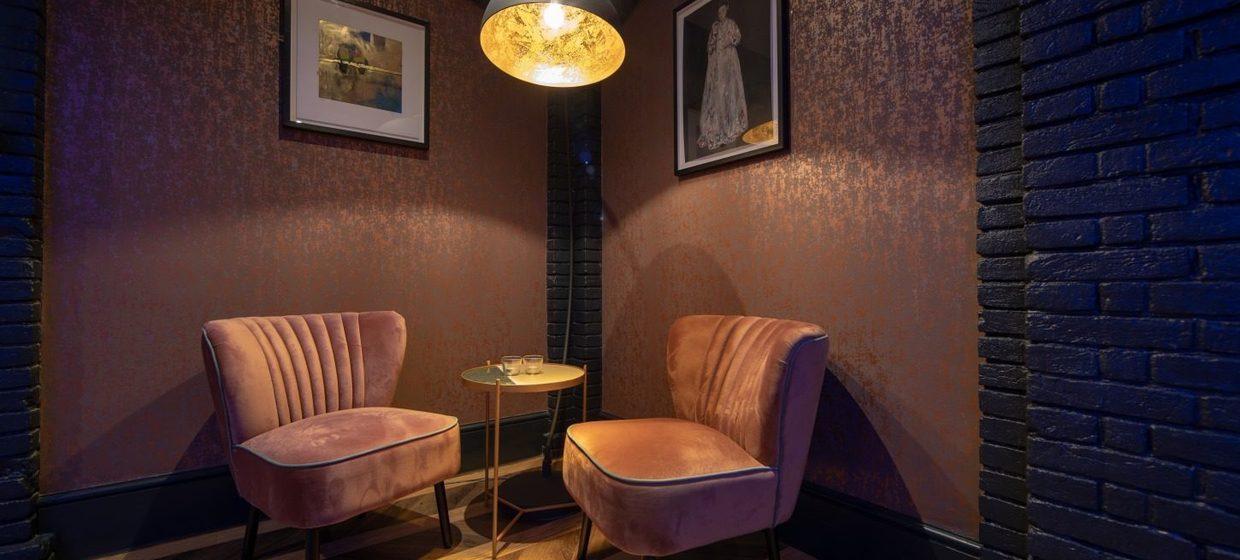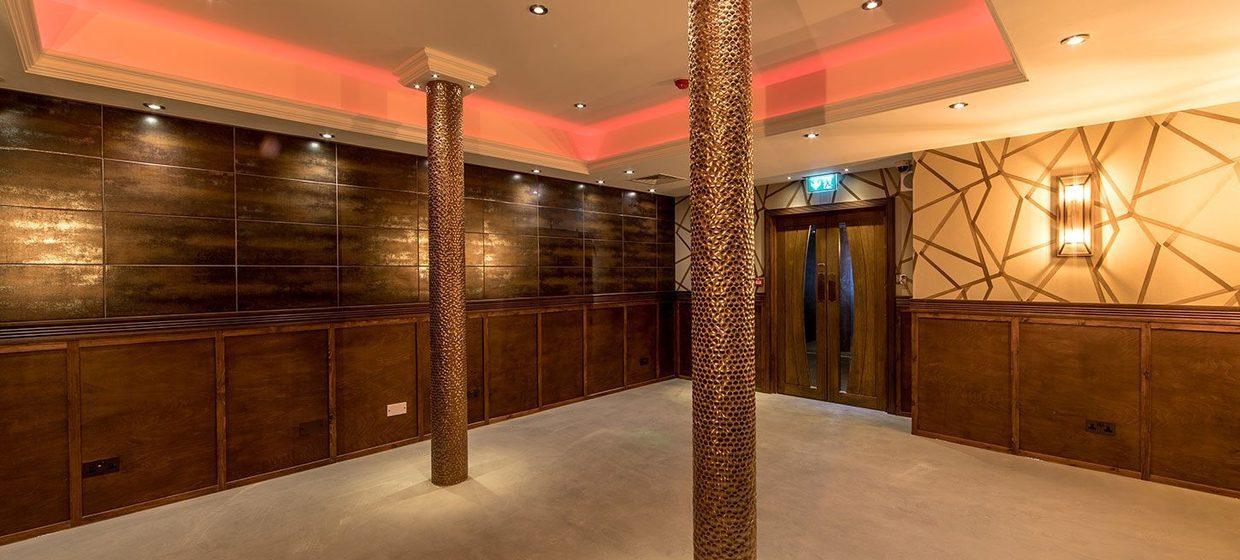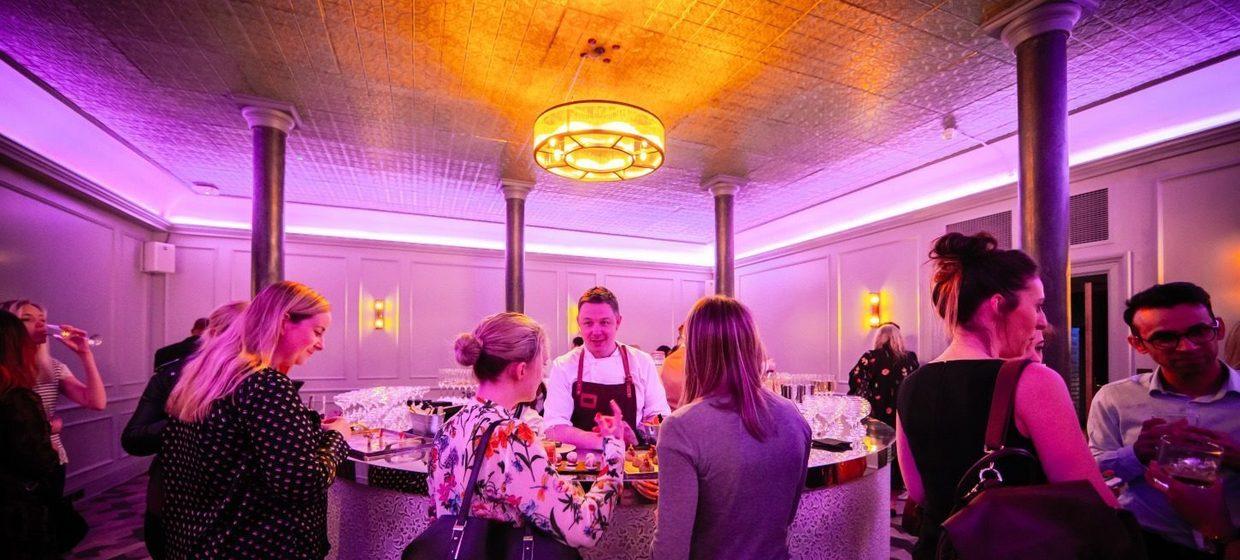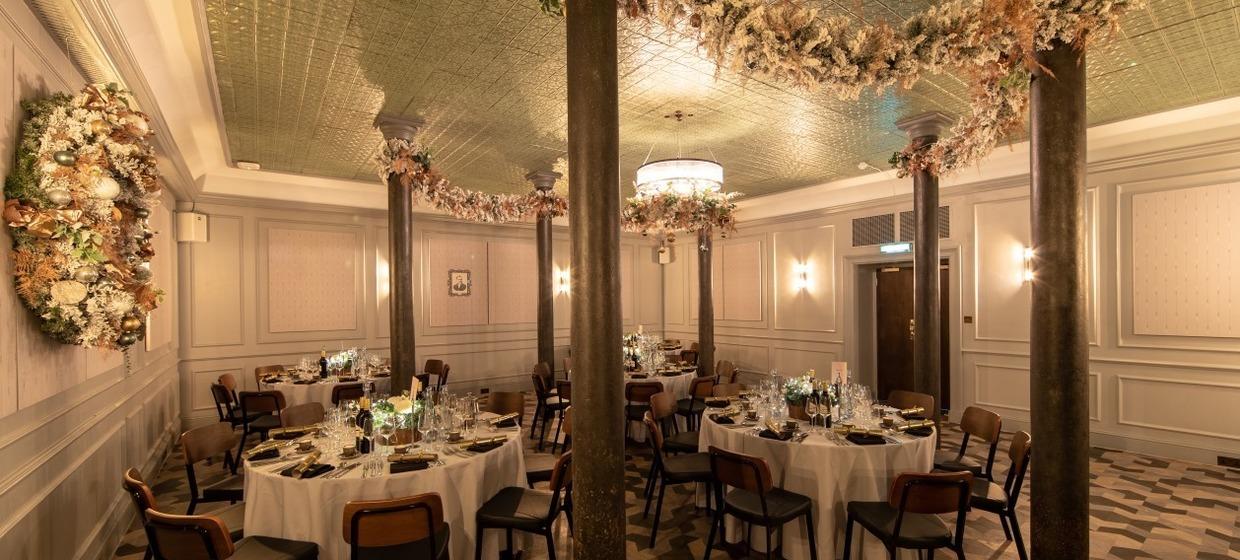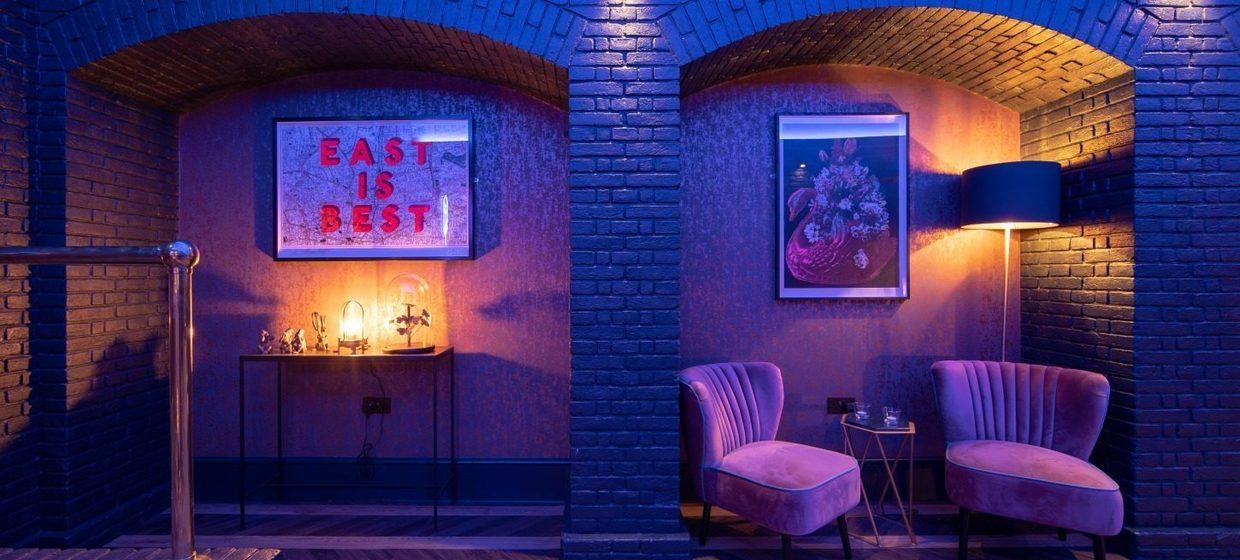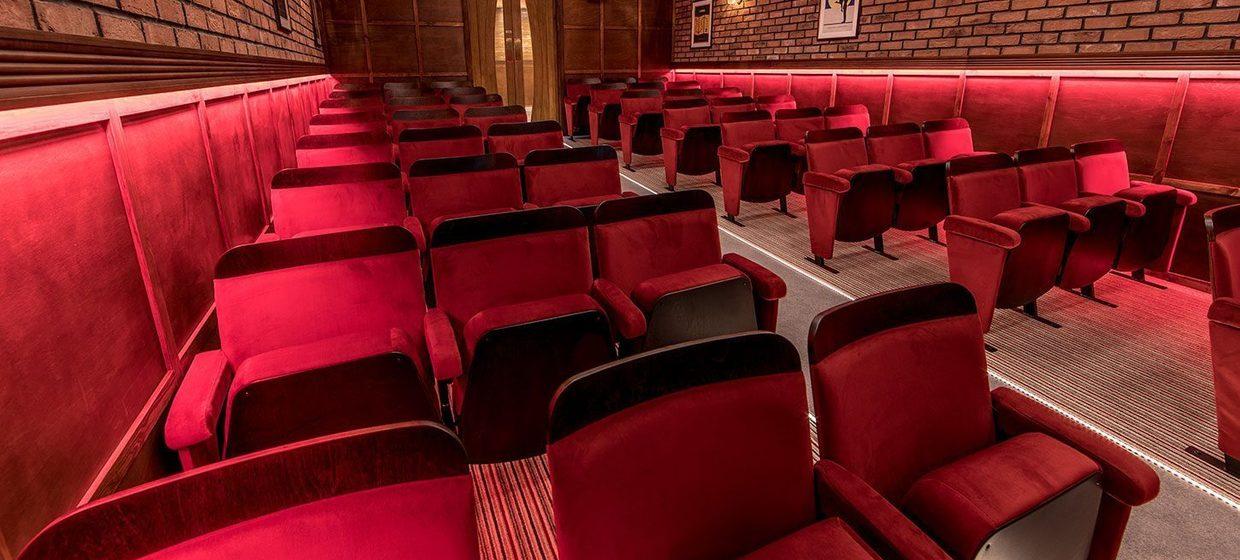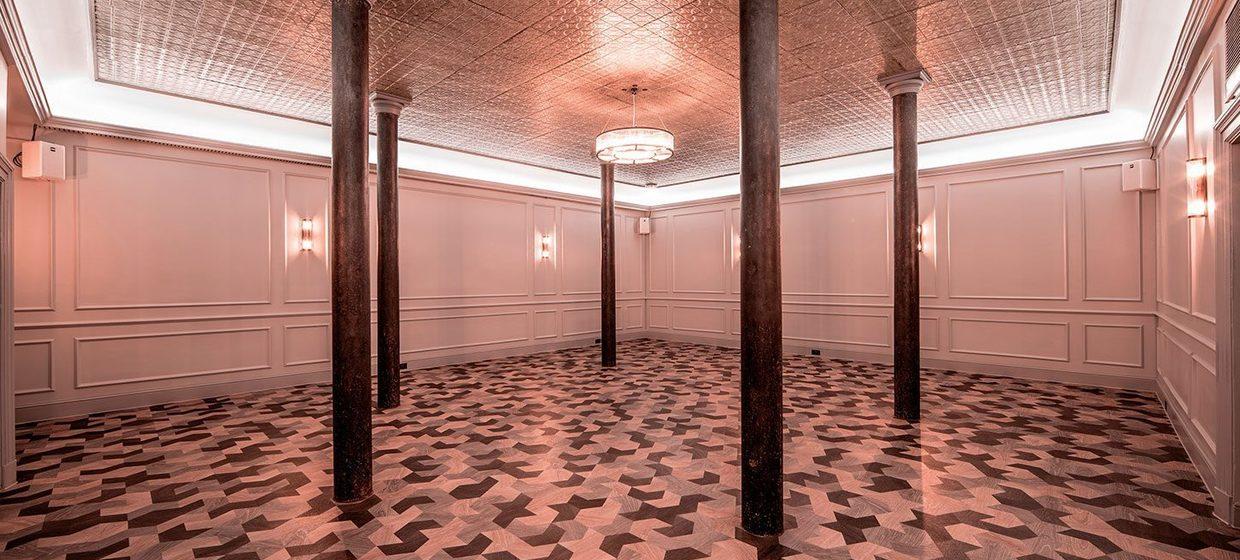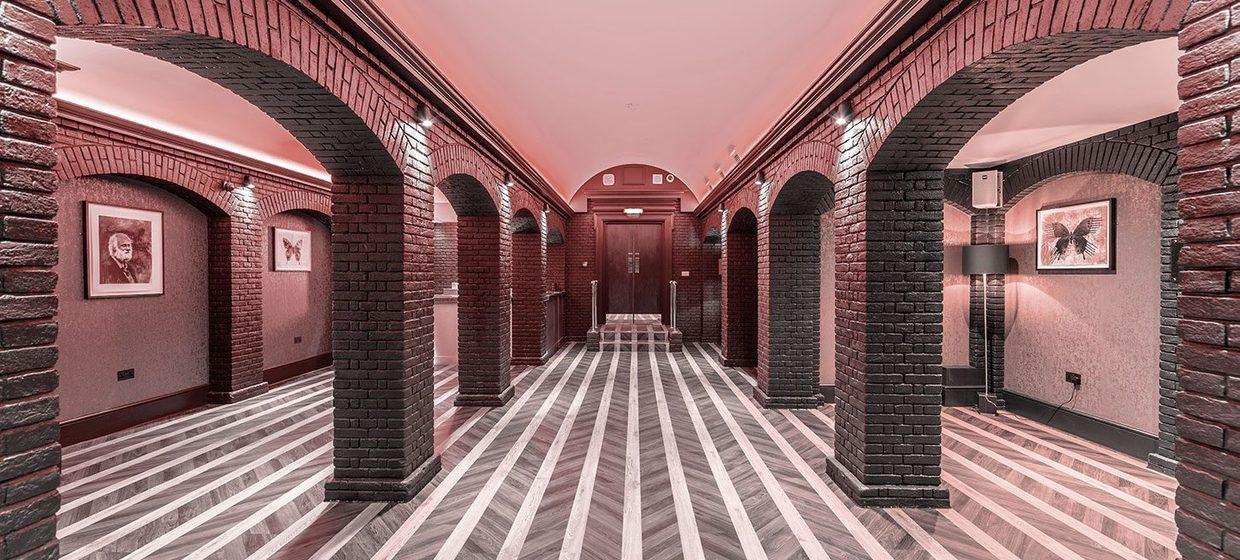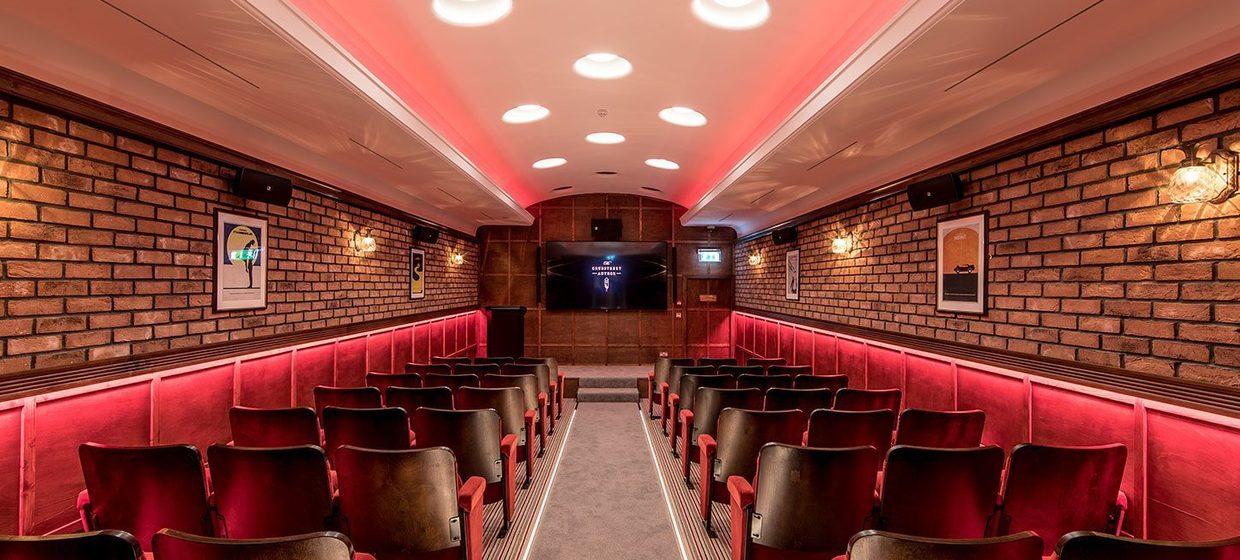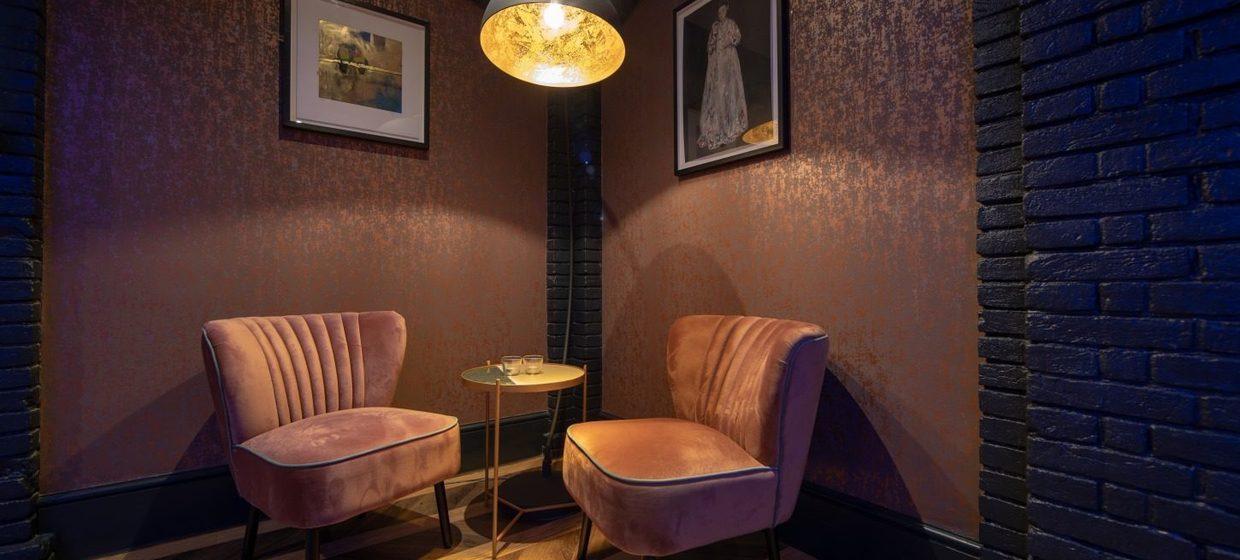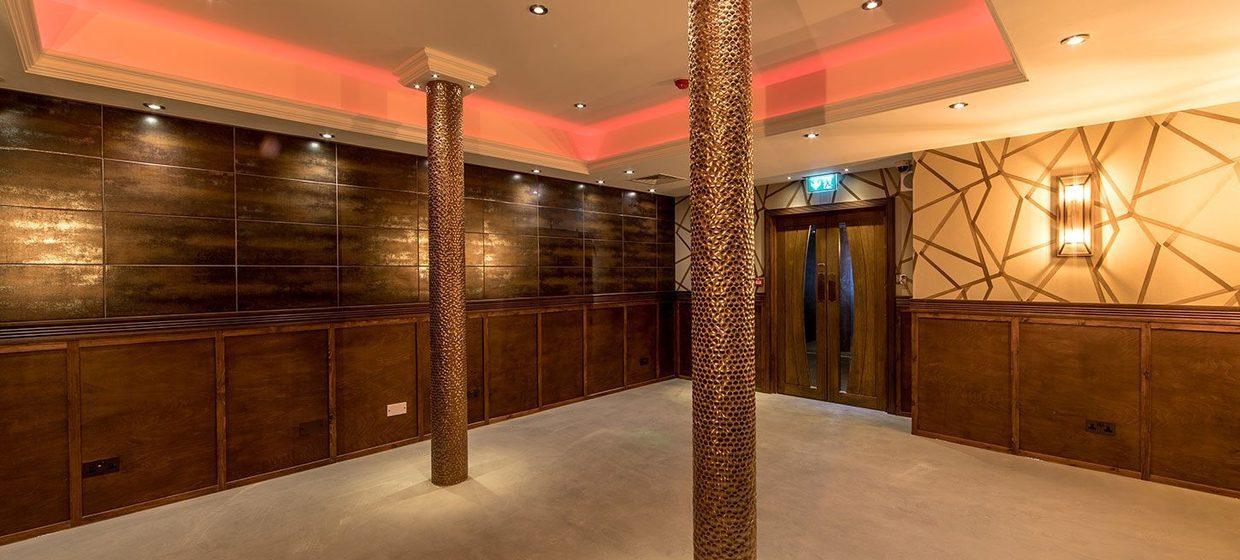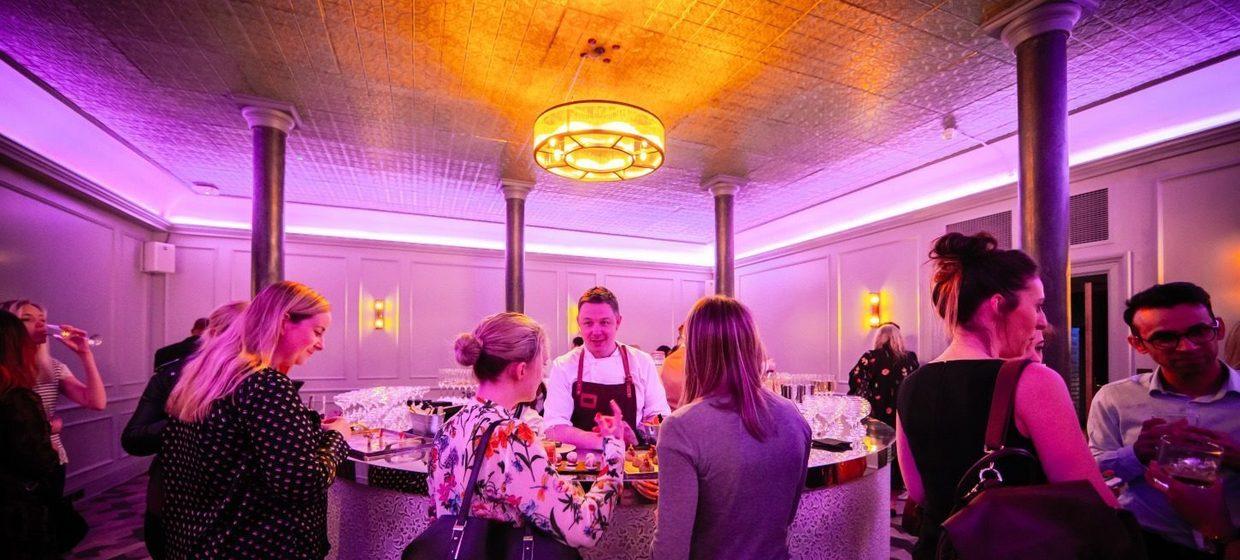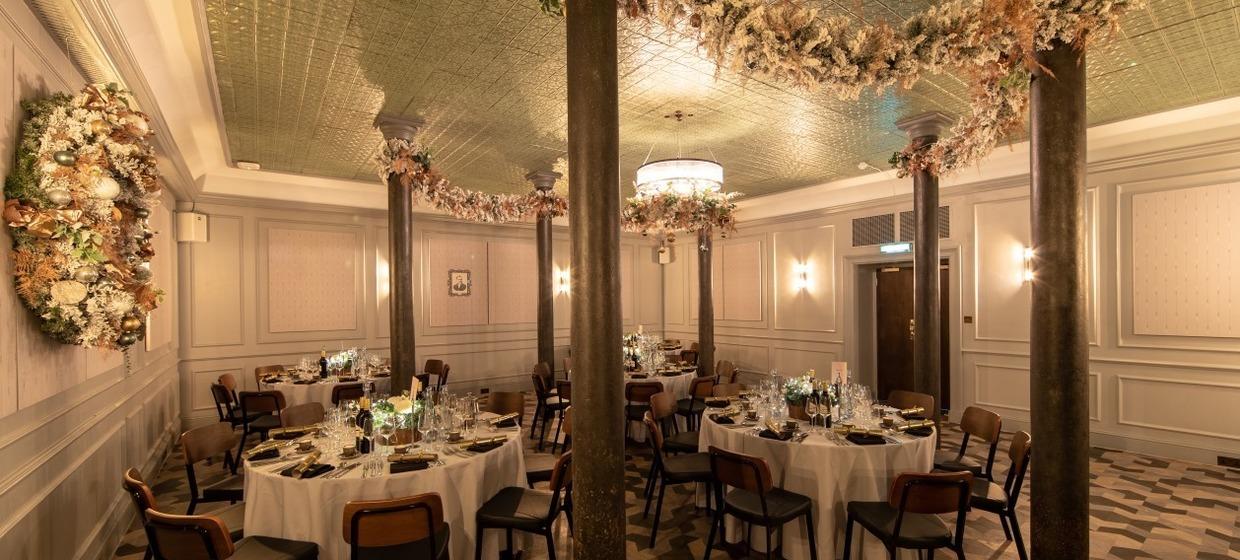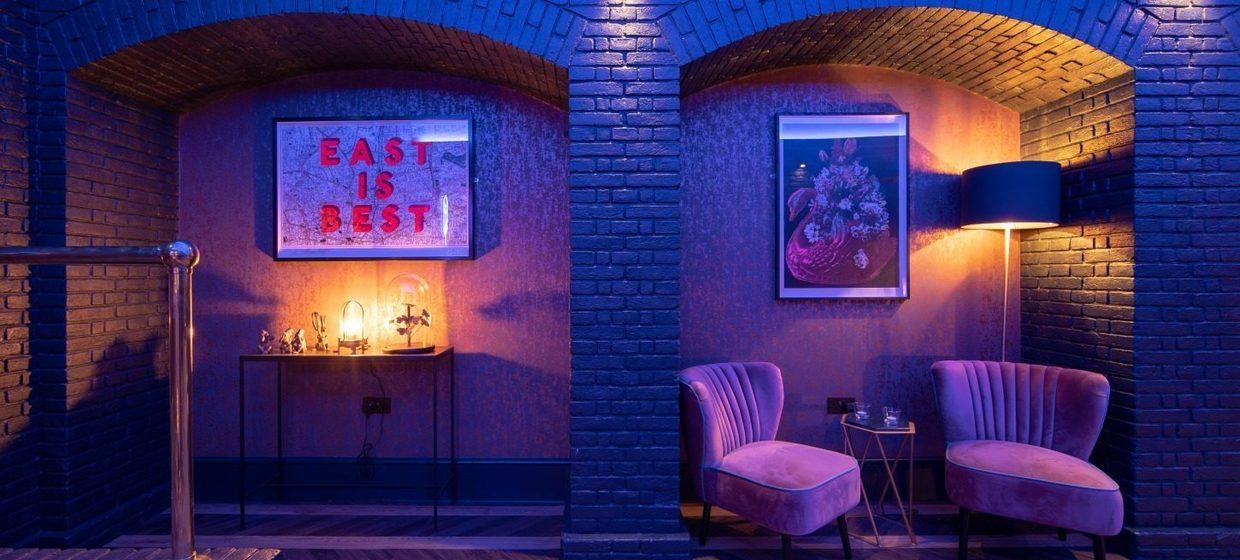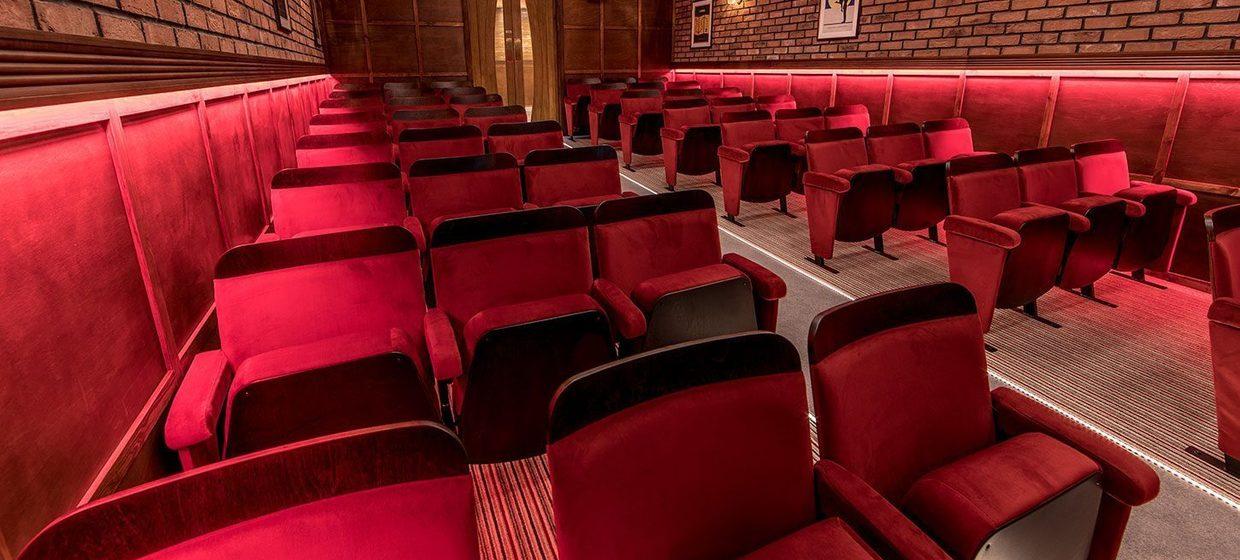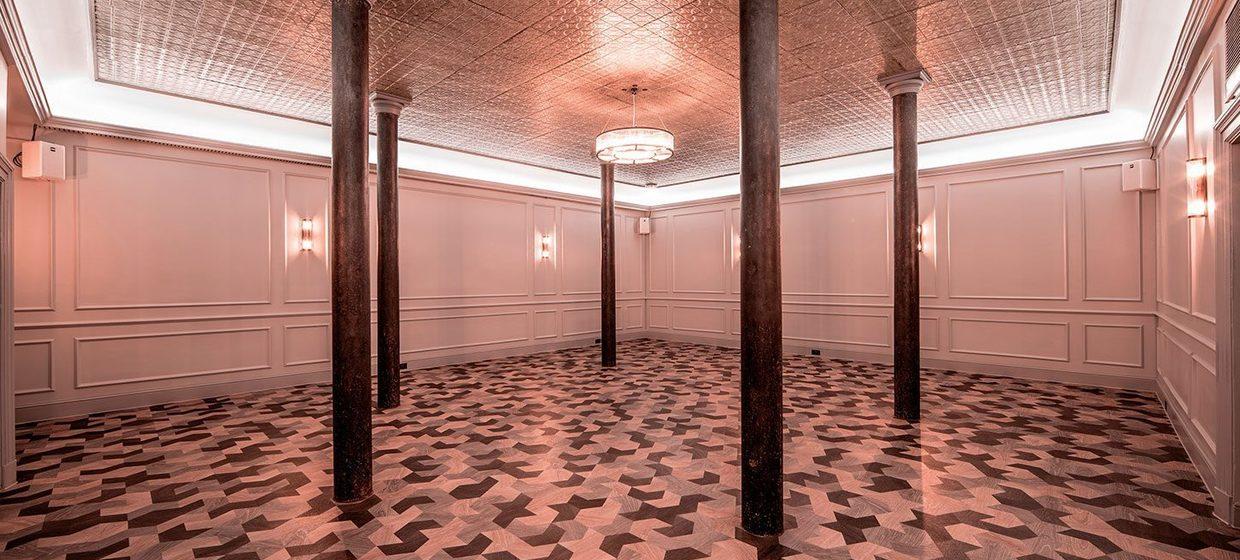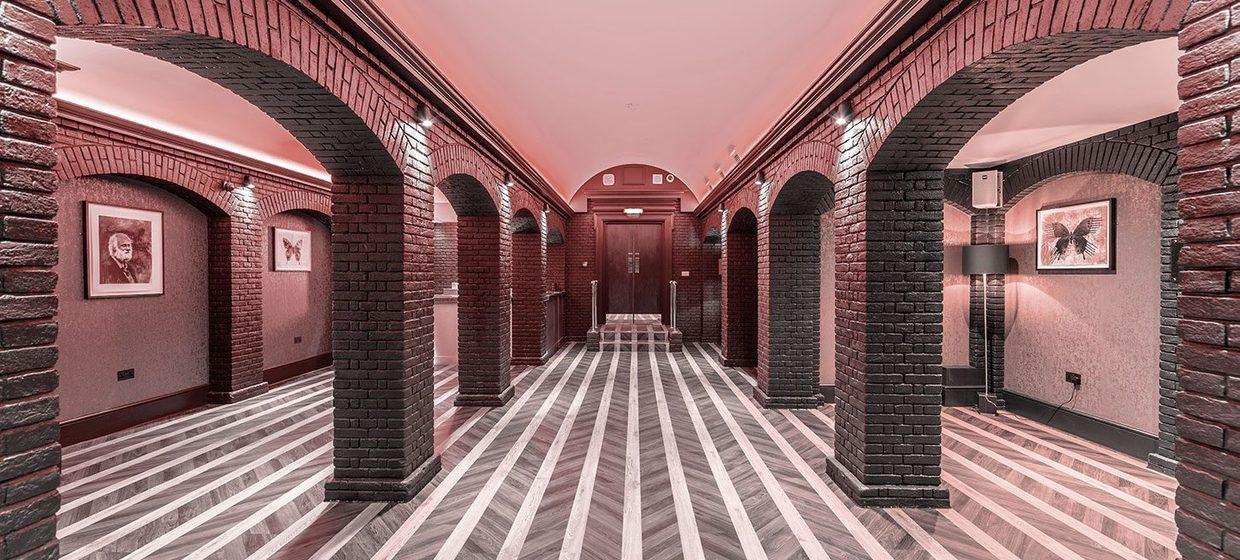 A collection of luxurious Multi-purpose event spaces
An exciting events venue in the heart of Moorgate, London. The three venue spaces are full of character and charm, each with their own distinct appearance and story to tell. Striking original features that serve as a reminder of the buildings industrial past sit effortlessly alongside bold modern styling and luxurious finishes.
Description
A collection of luxurious new event spaces created and operated by the experienced team behind another one of London's leading event venues. The venue is in an area was renowned for bohemian writers and industrial print houses that have provided the inspiration for the venue, offering a setting that is full of character and rich in history whilst still catering to the needs of a modern event.
The assortment of spaces allows us to host a range of events for twenty to seventy attendees in an environment that sparks imagination and excitement. Diningwith us is an experience all to itself with inspired cooking that thrills with robust flavours and intriguing ingredients. The passion for food is in harmony with the wine, seeing distinctive bottles paired alongside individual dishes.
The inimitable style of this London venue does not come as a cost to substance as each of the spaces are designed to flawlessly accommodate a range of events from high profile business meetings and film screenings to flamboyant cocktail receptions and discreet private dining. Each of the rooms can be utilised on their own or can be used in conjunction with each other to create an exciting and varied event experience for attendees to enjoy. The facilities have been curated to perfectly tender to the needs of a modern event with advanced audio visual and one of the swiftest complimentary Wi-Fi's available at any venue in London.
Equipment
Licht-Technik

Tonanlage / Mikrofon

Leinwand / Beamer

Internet Anschluss / WLAN