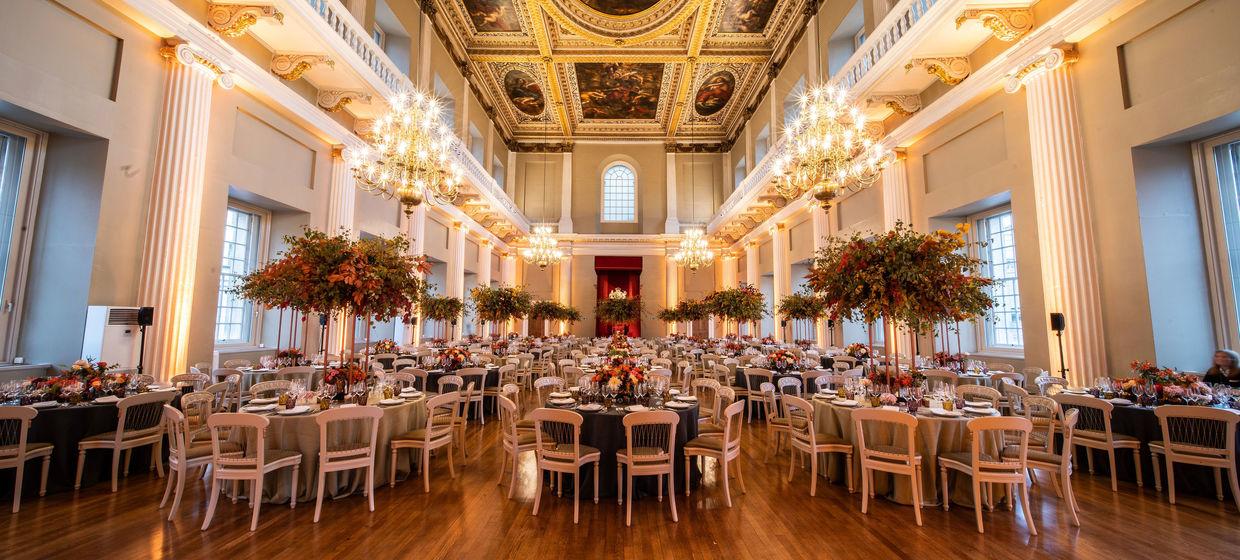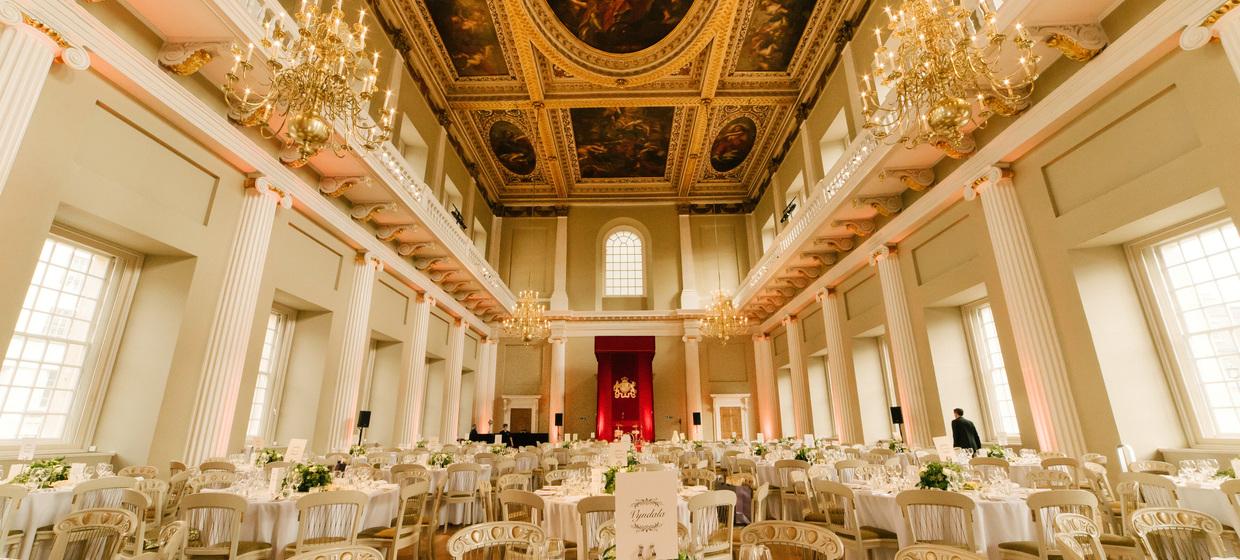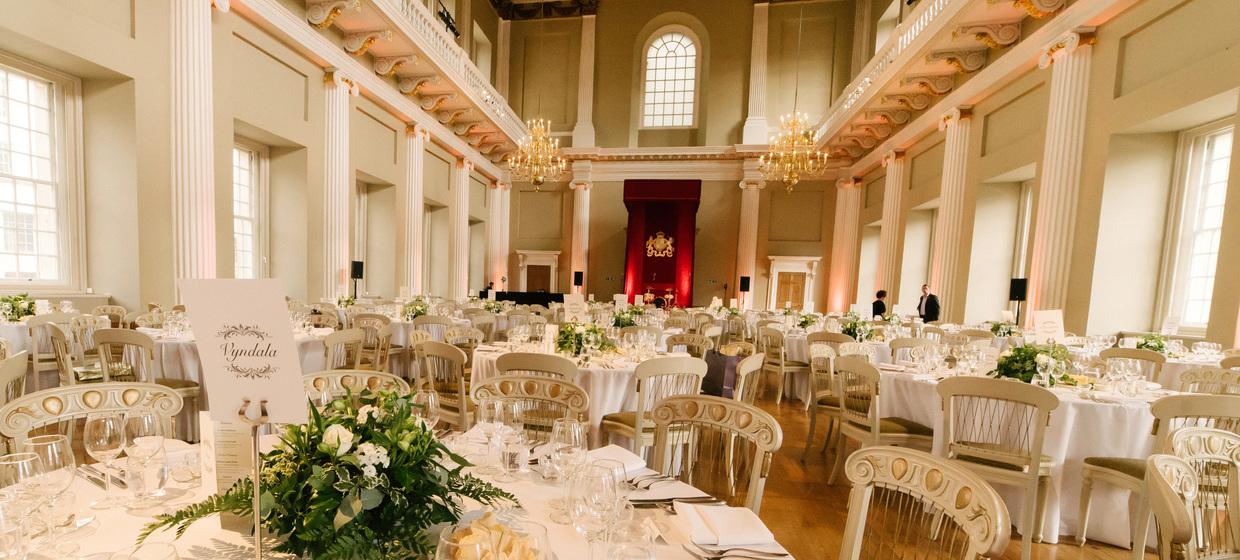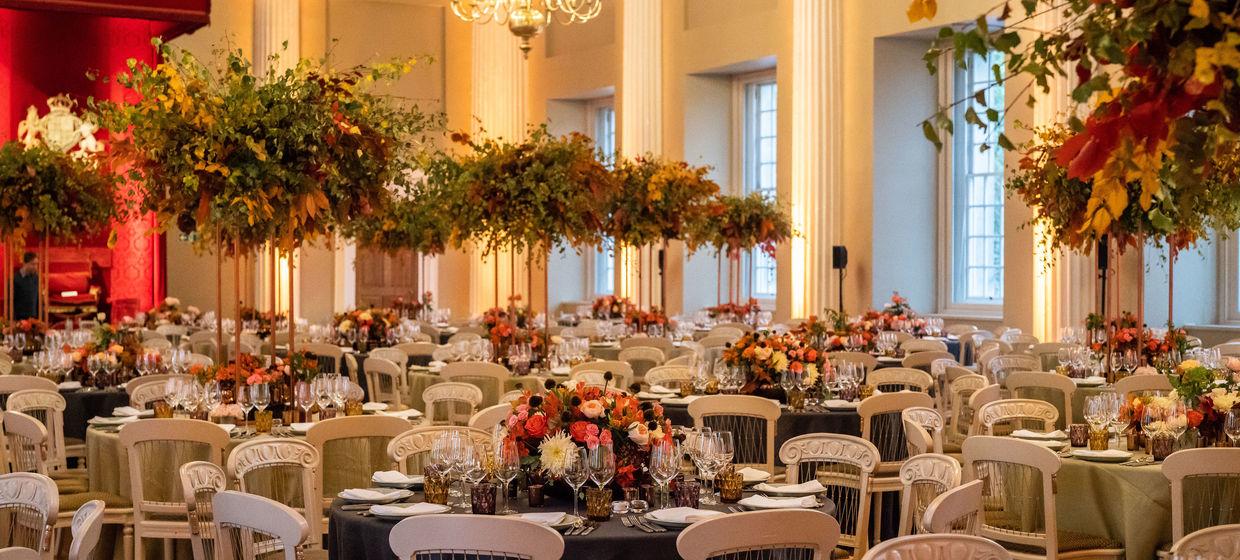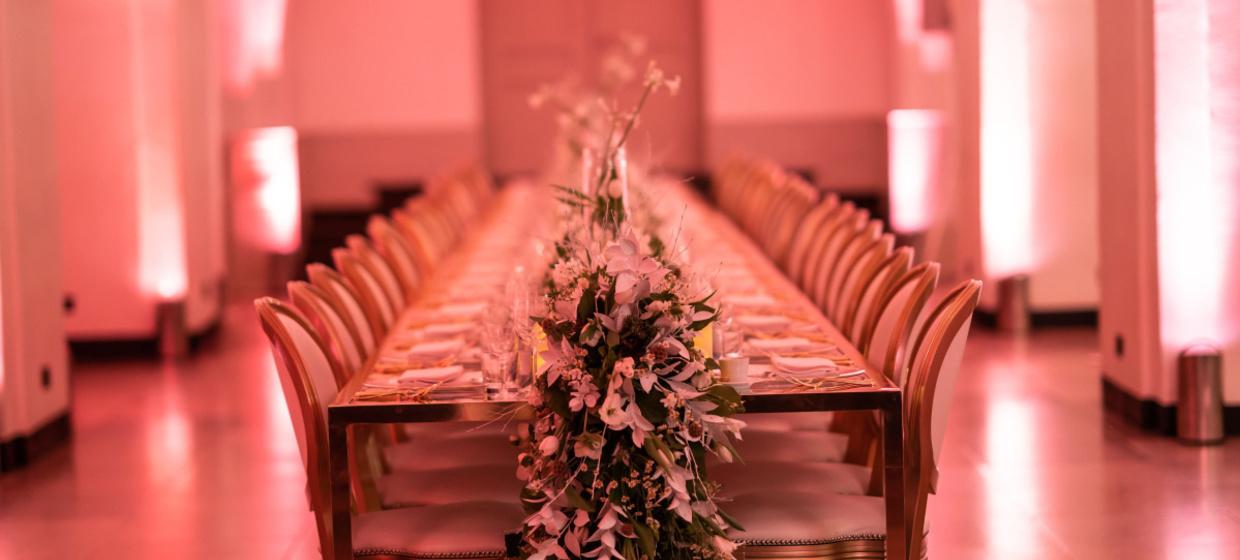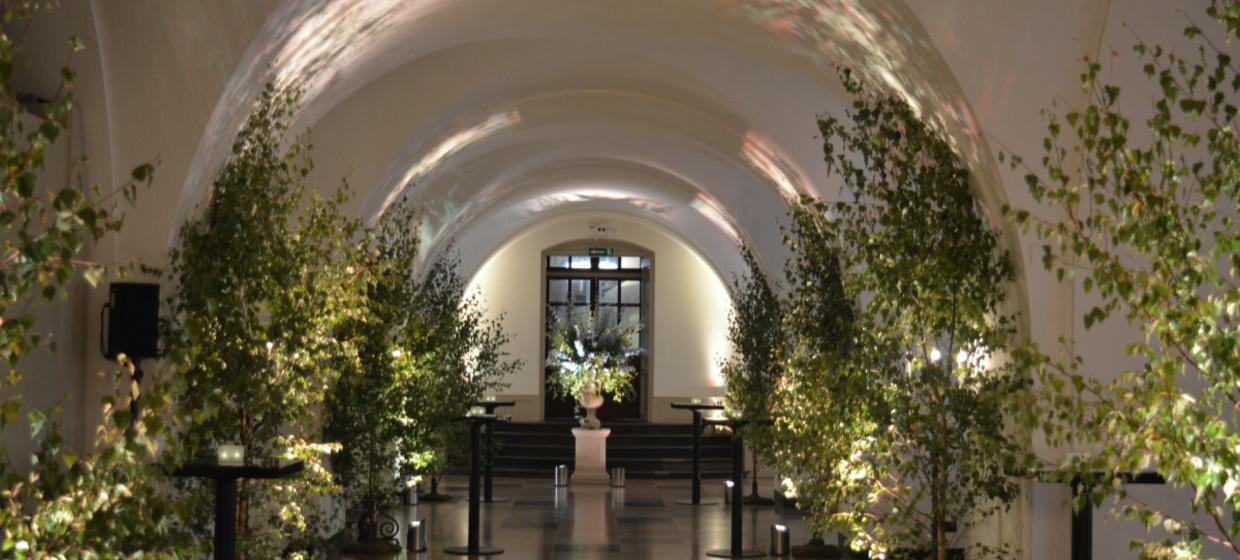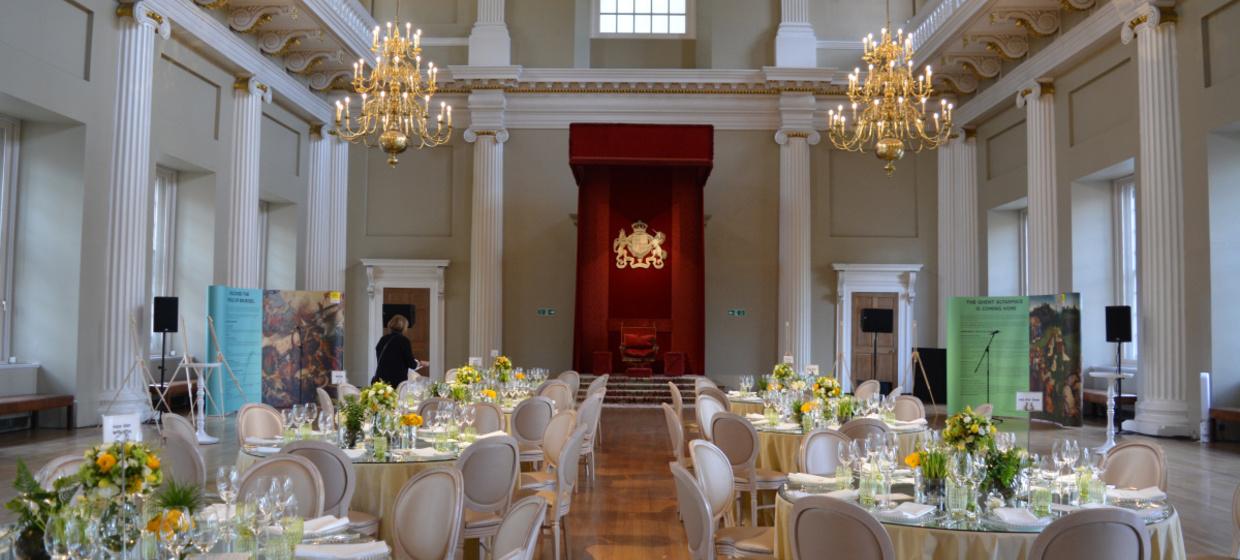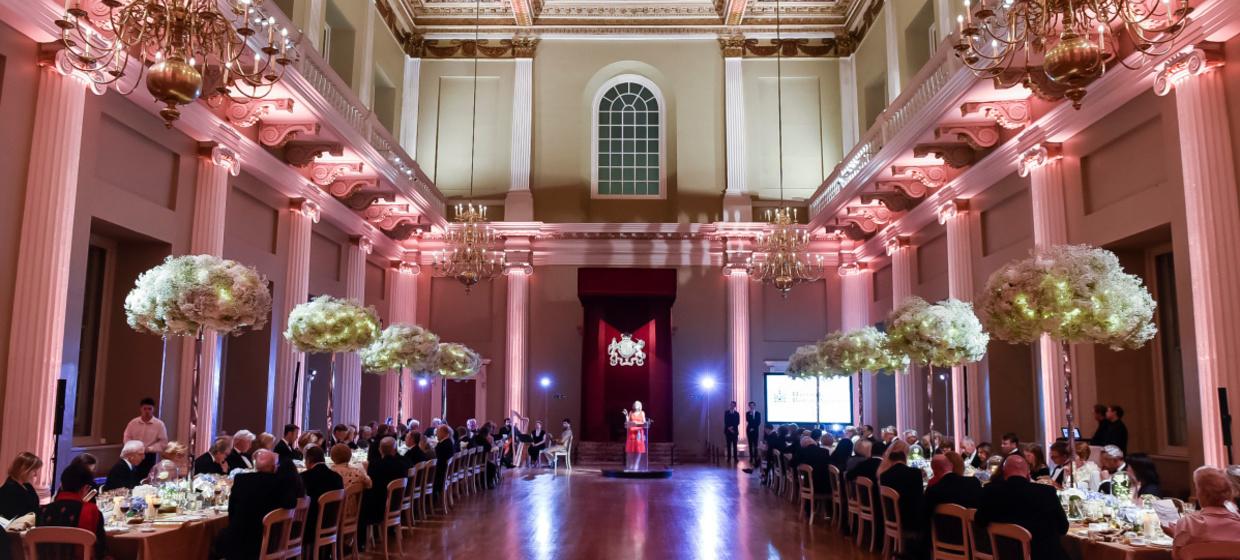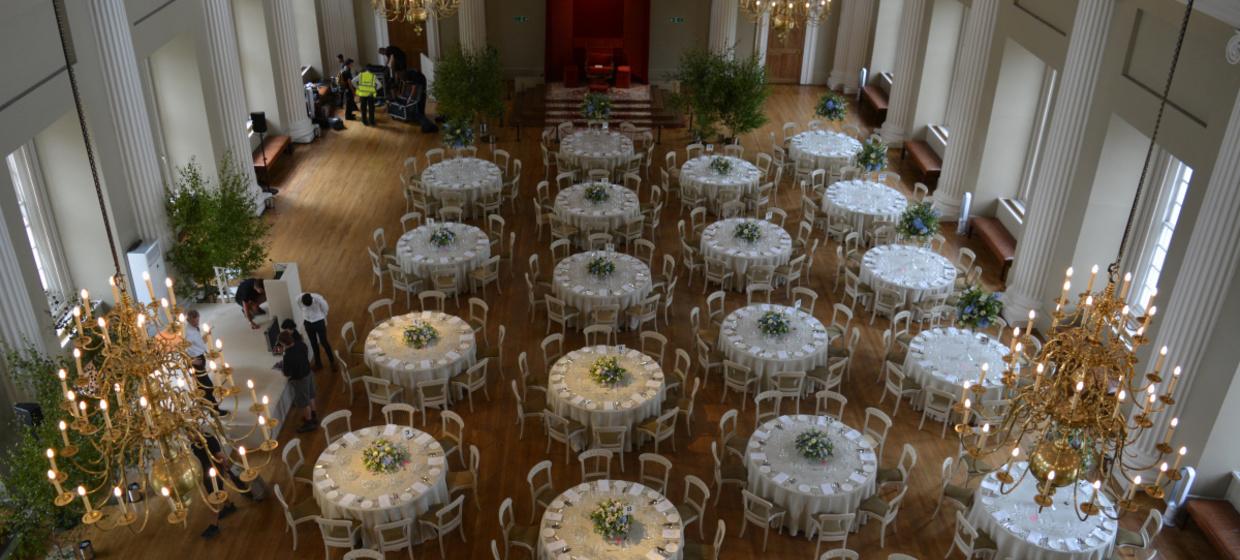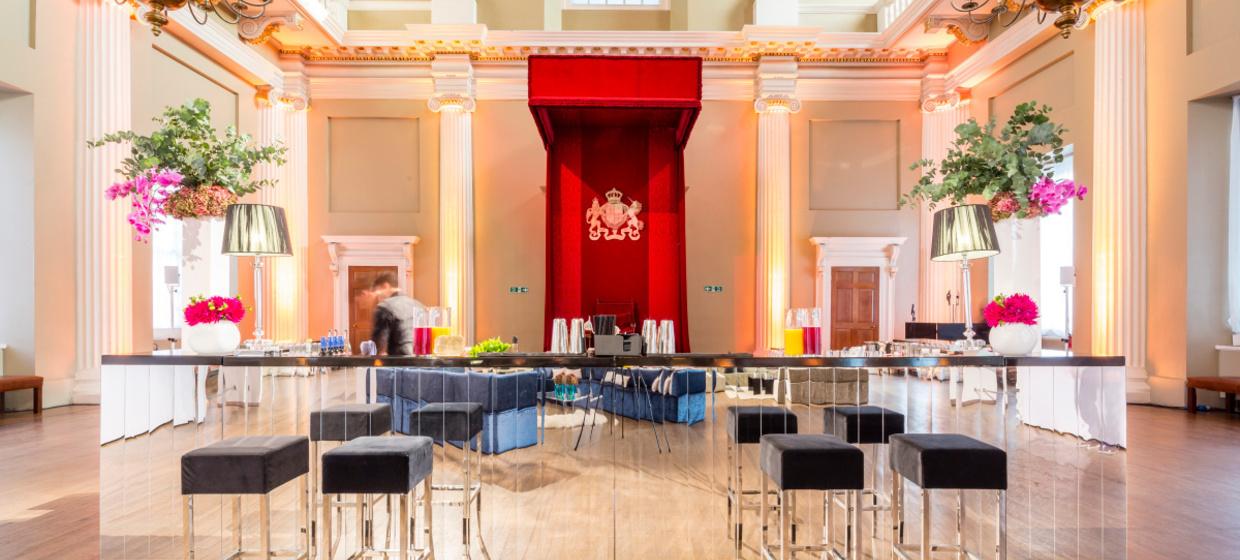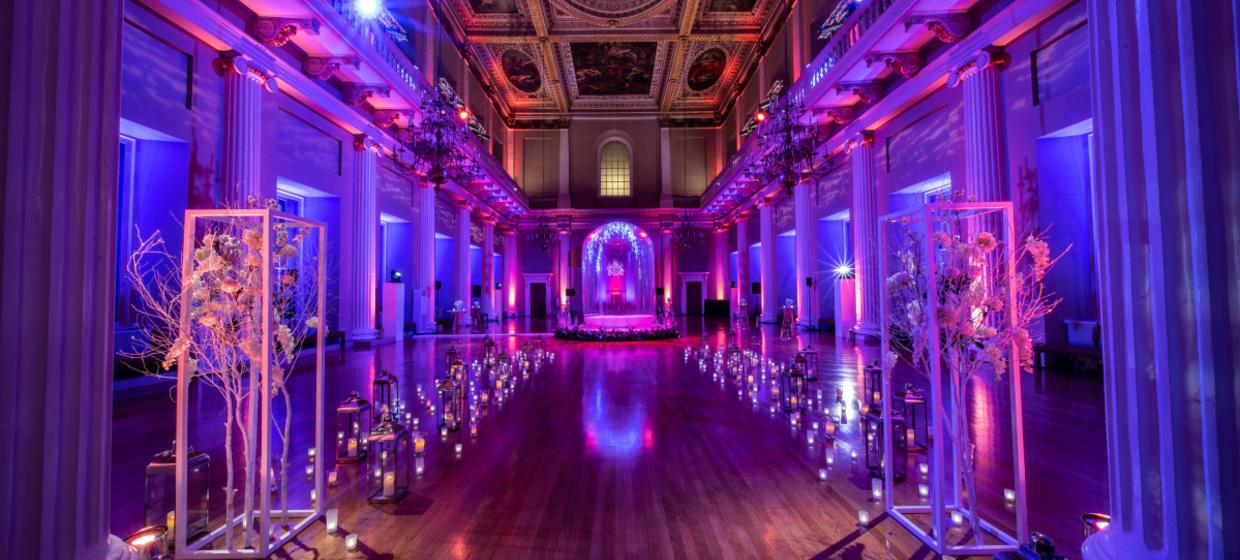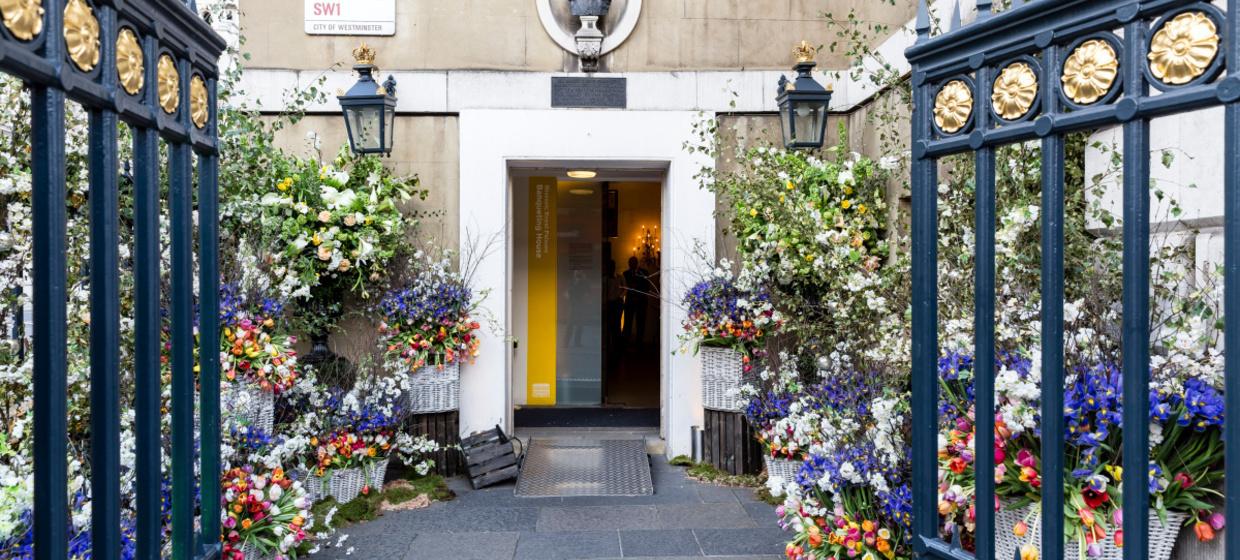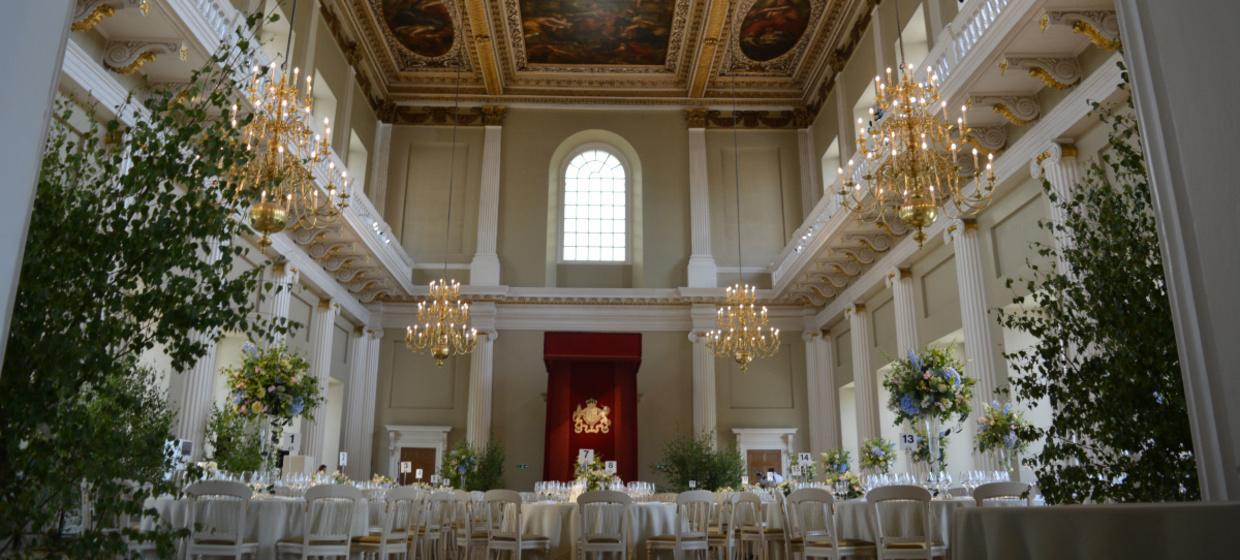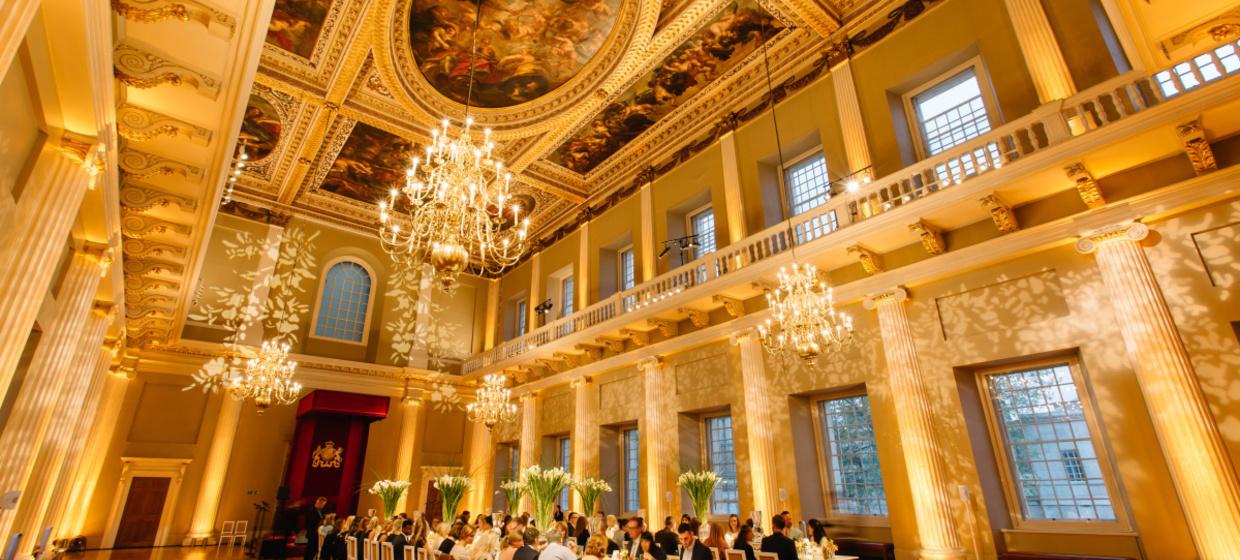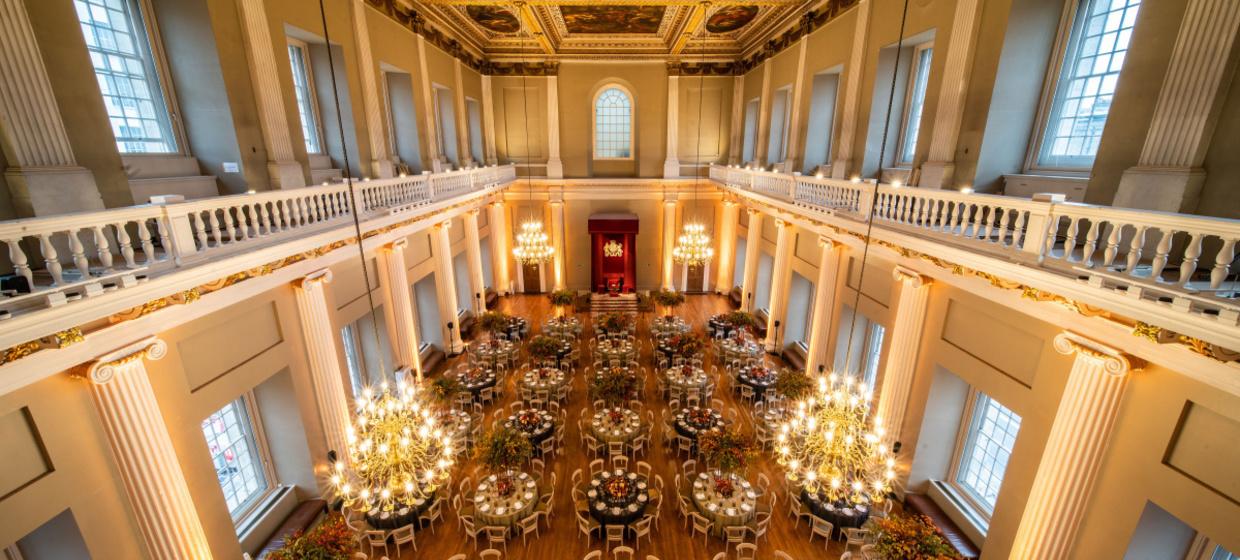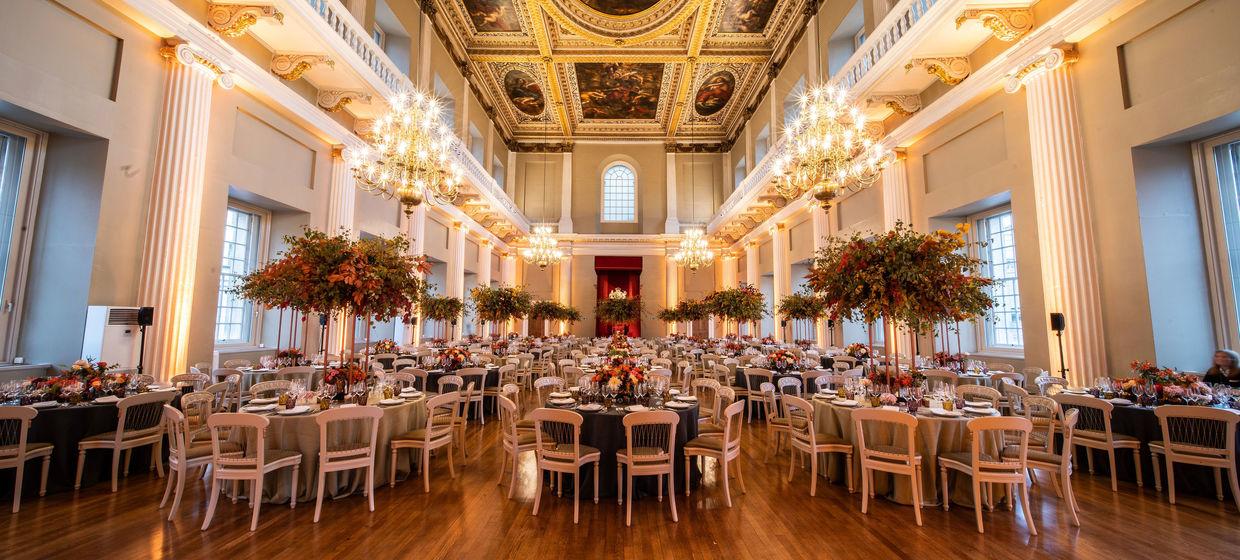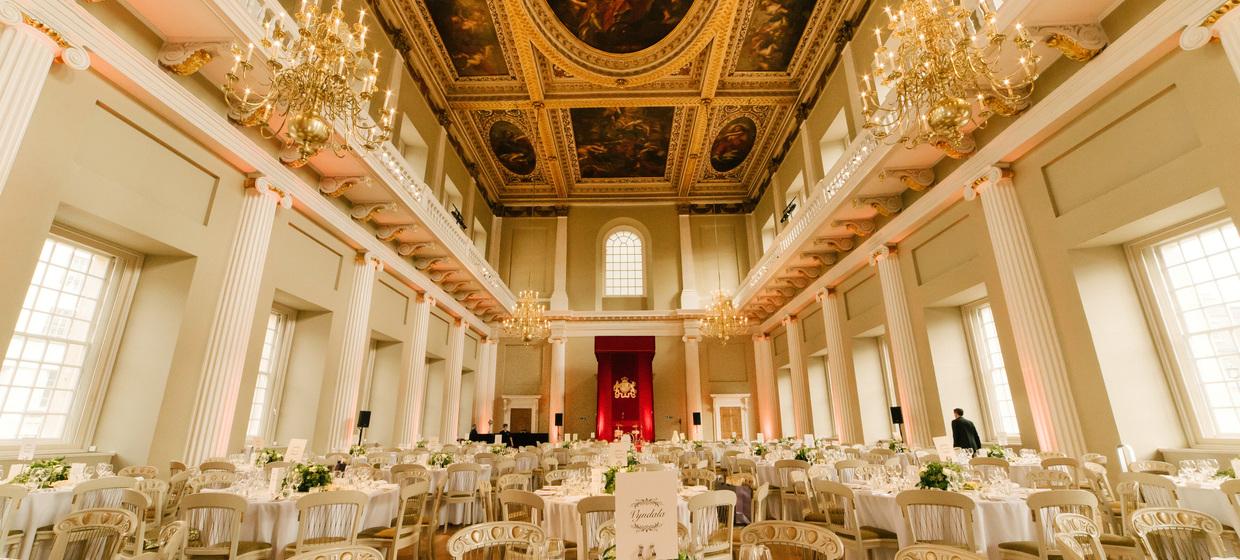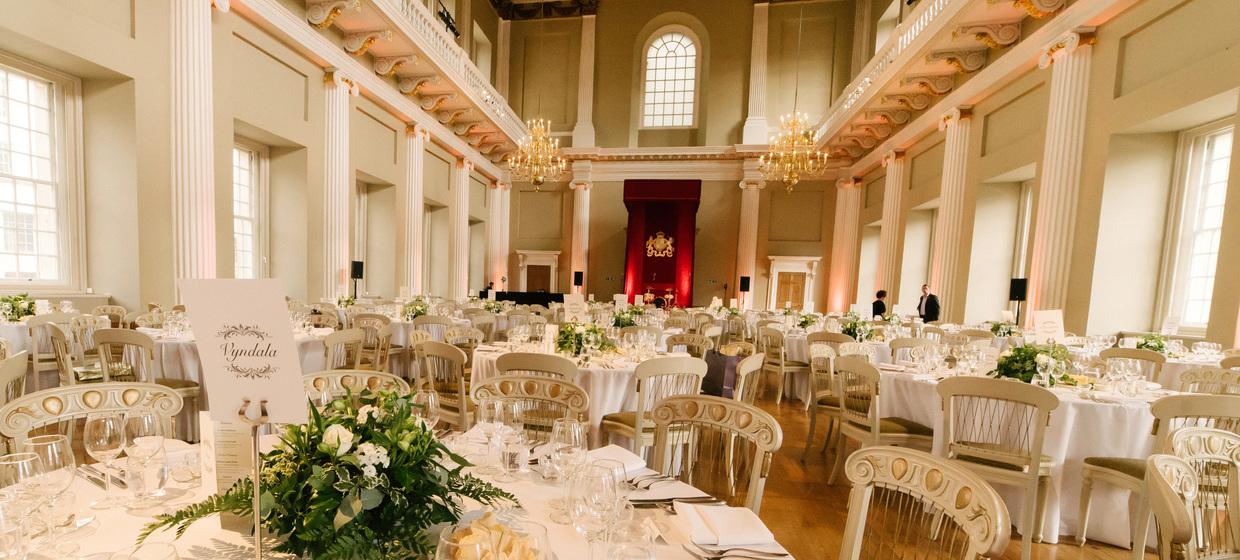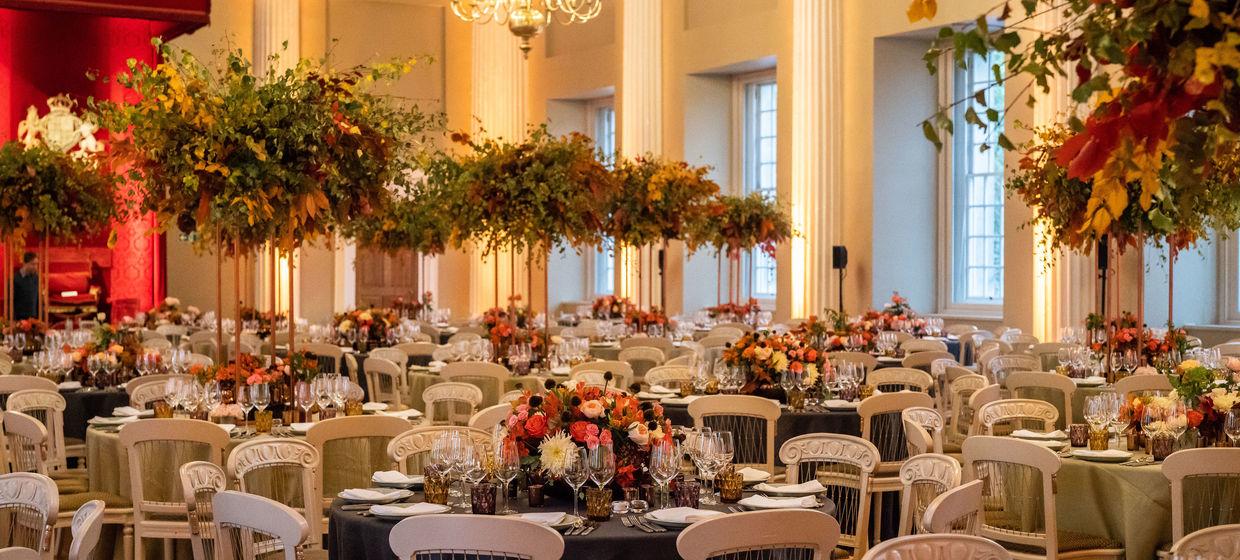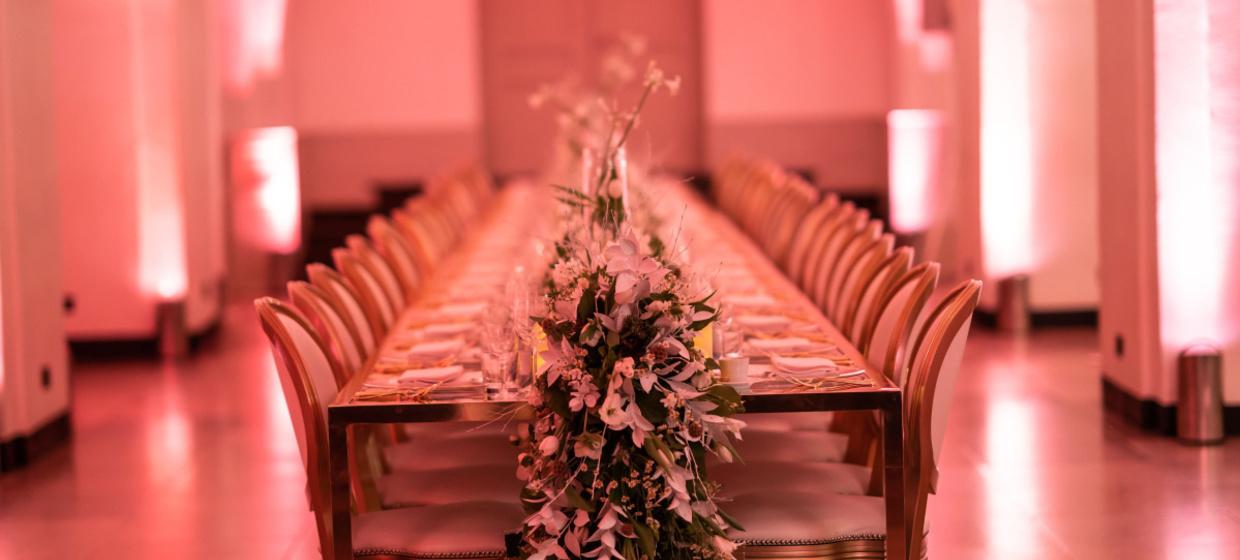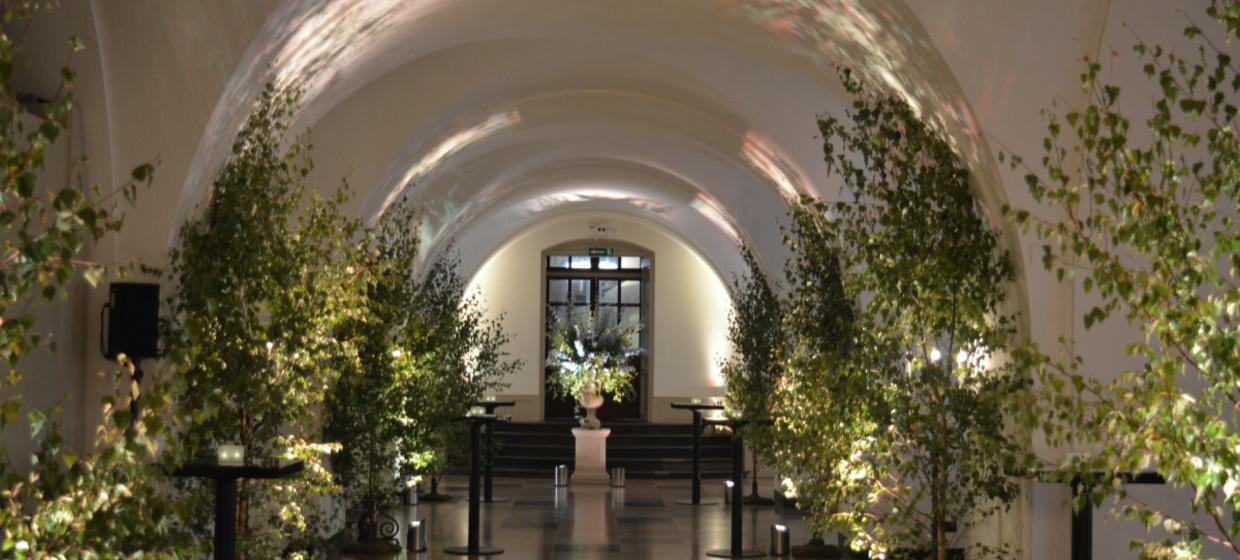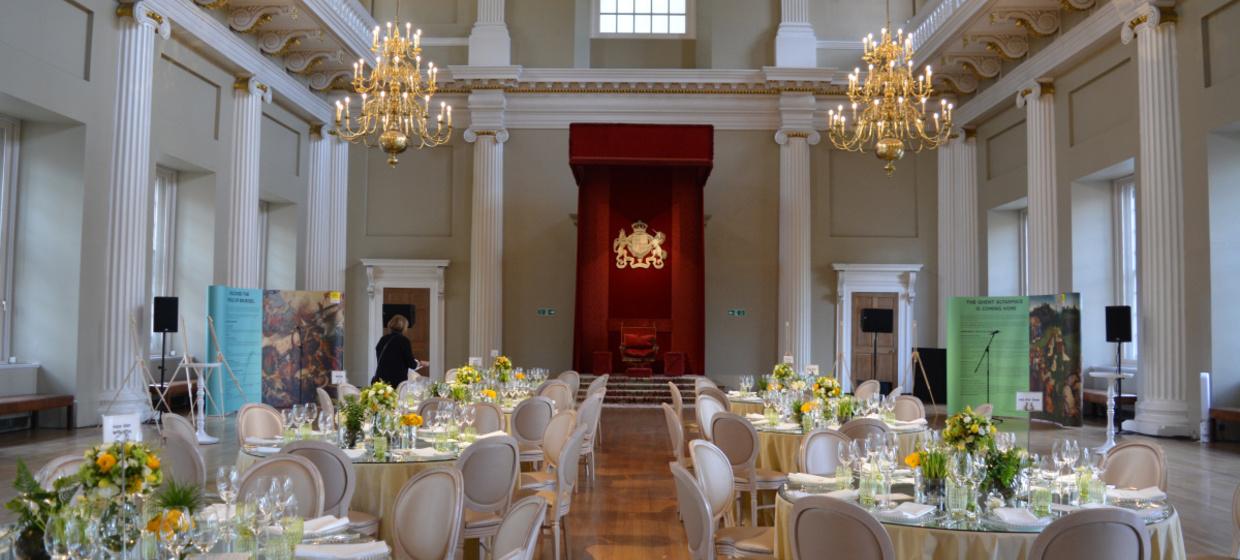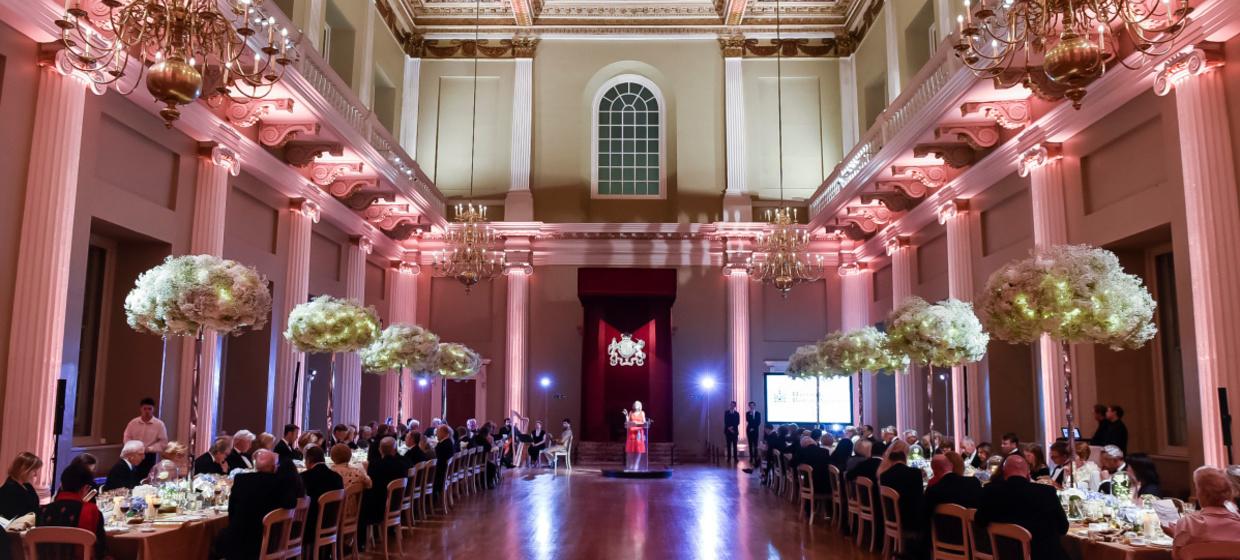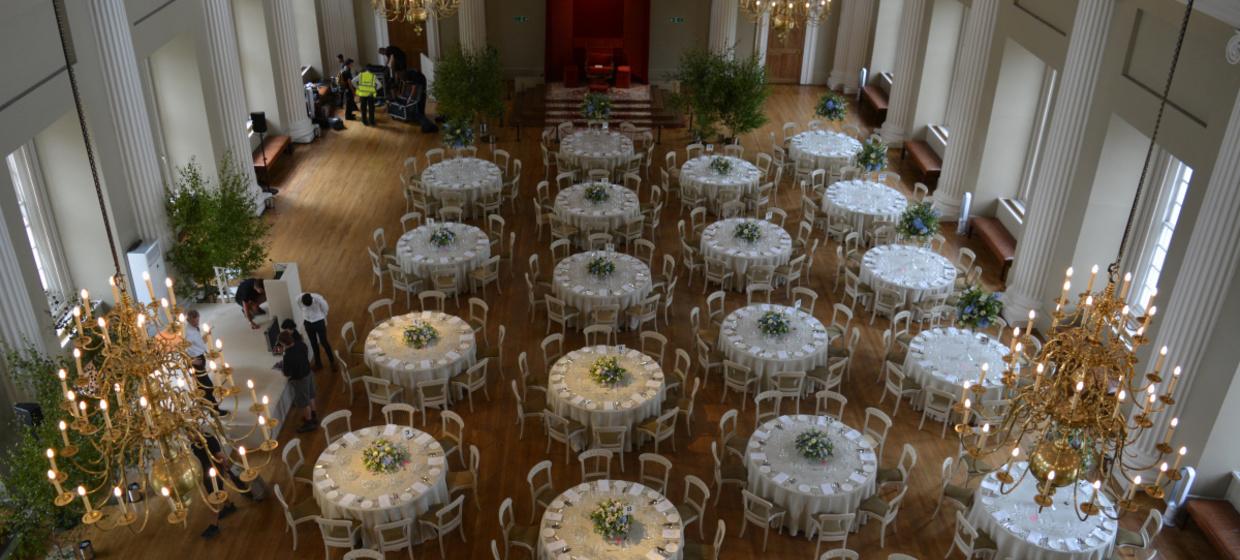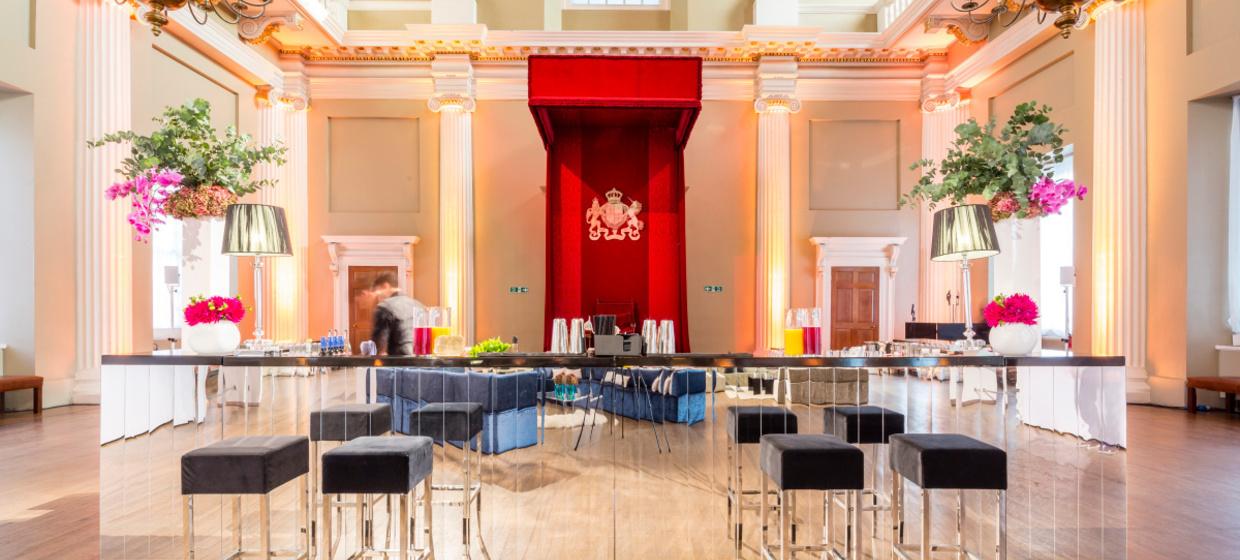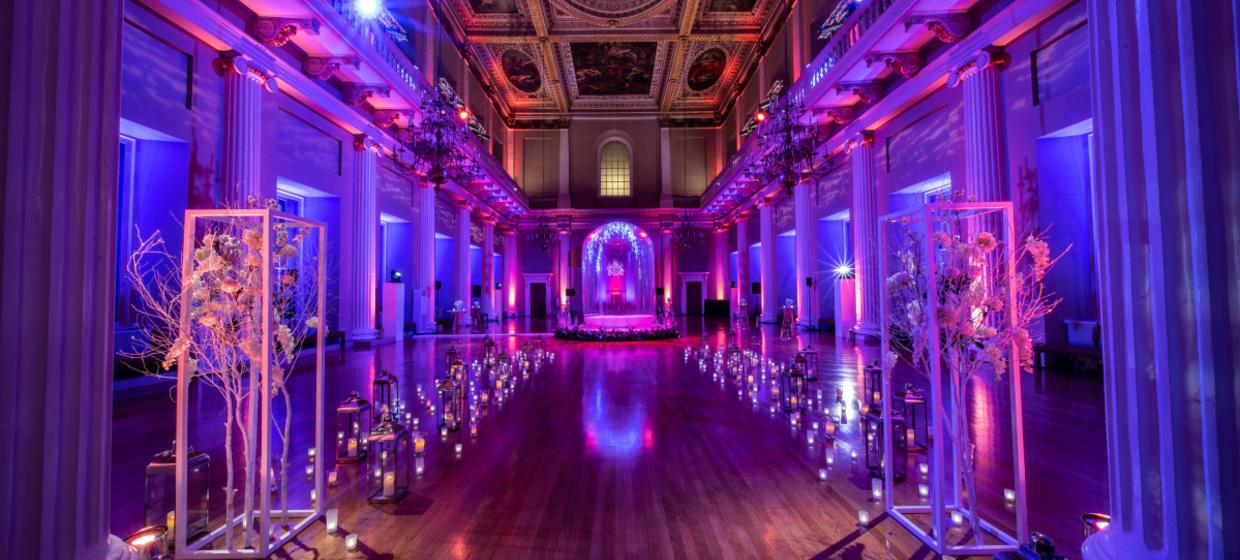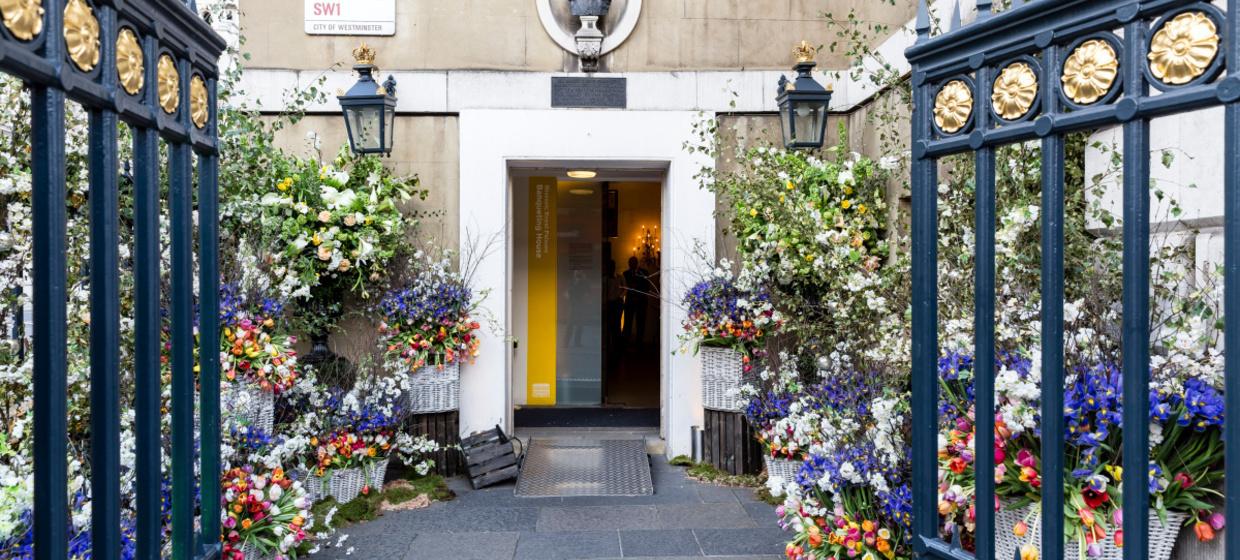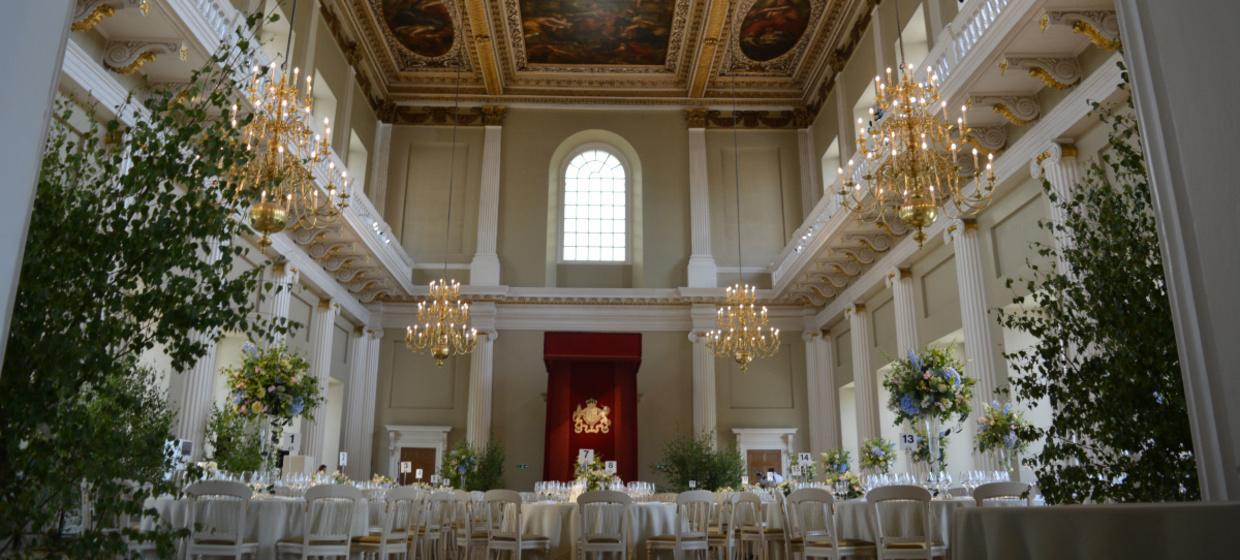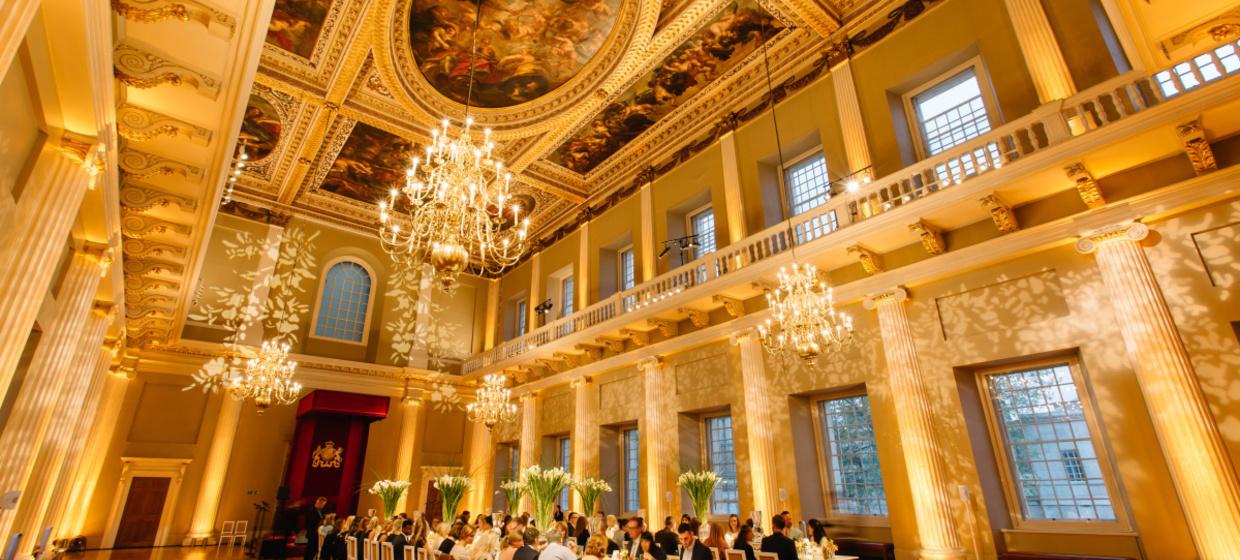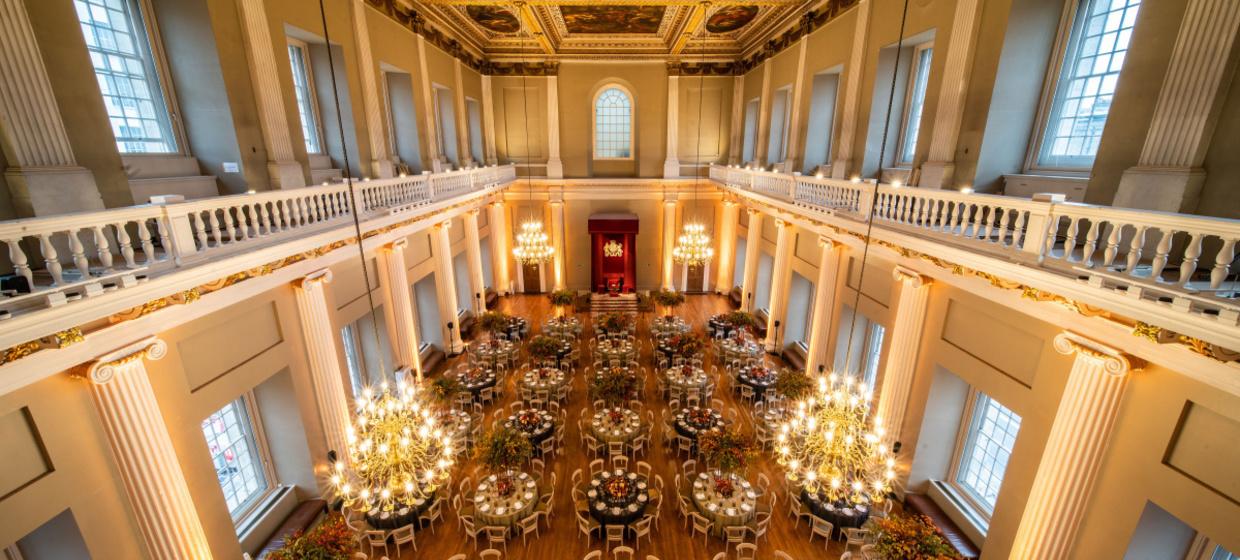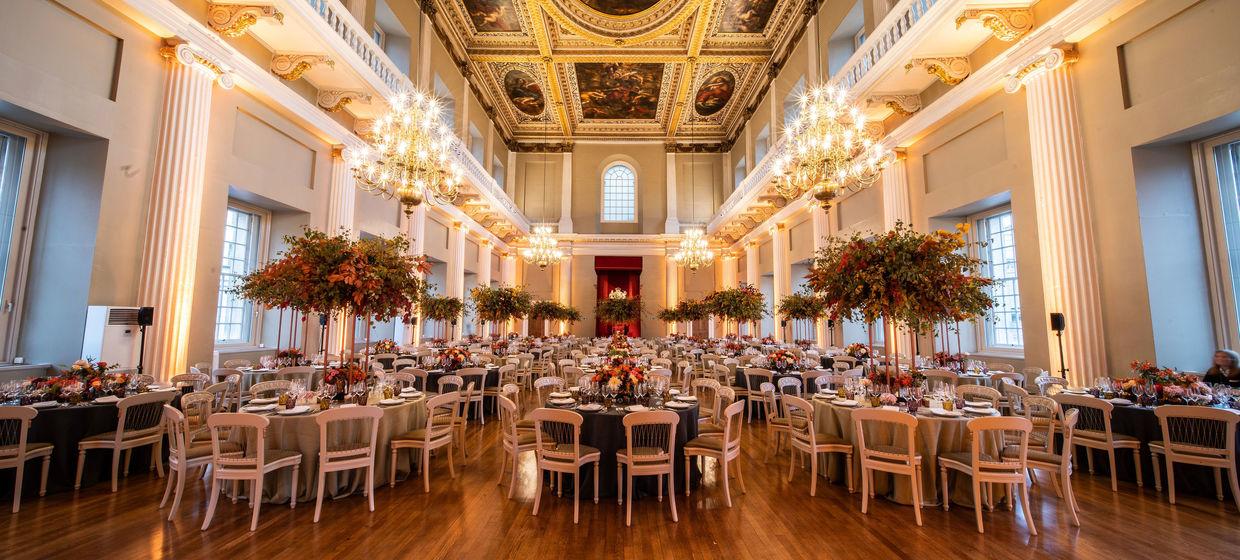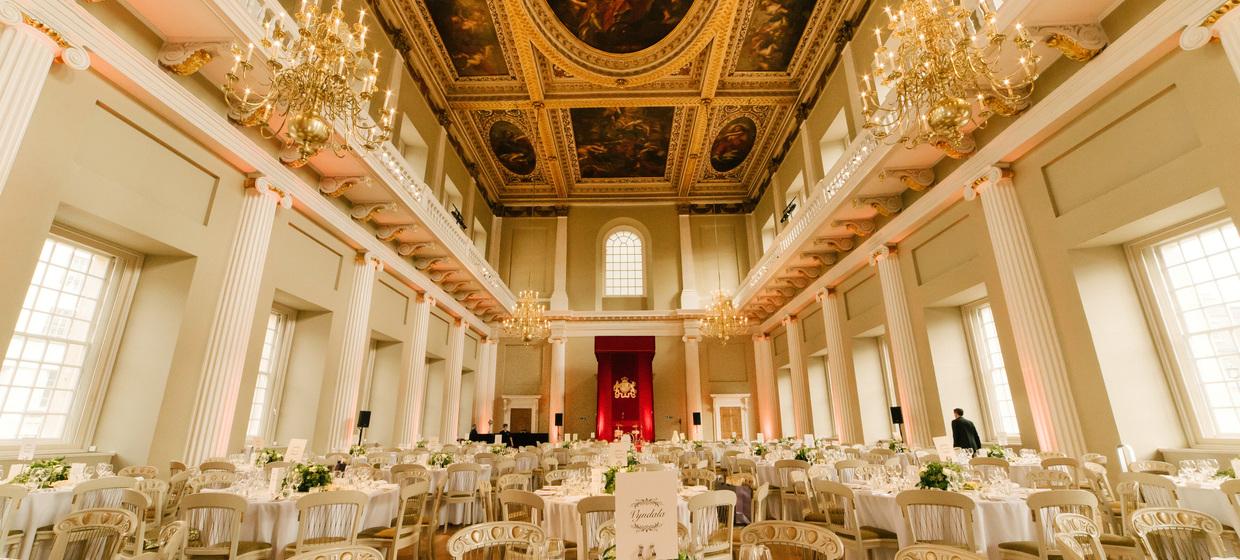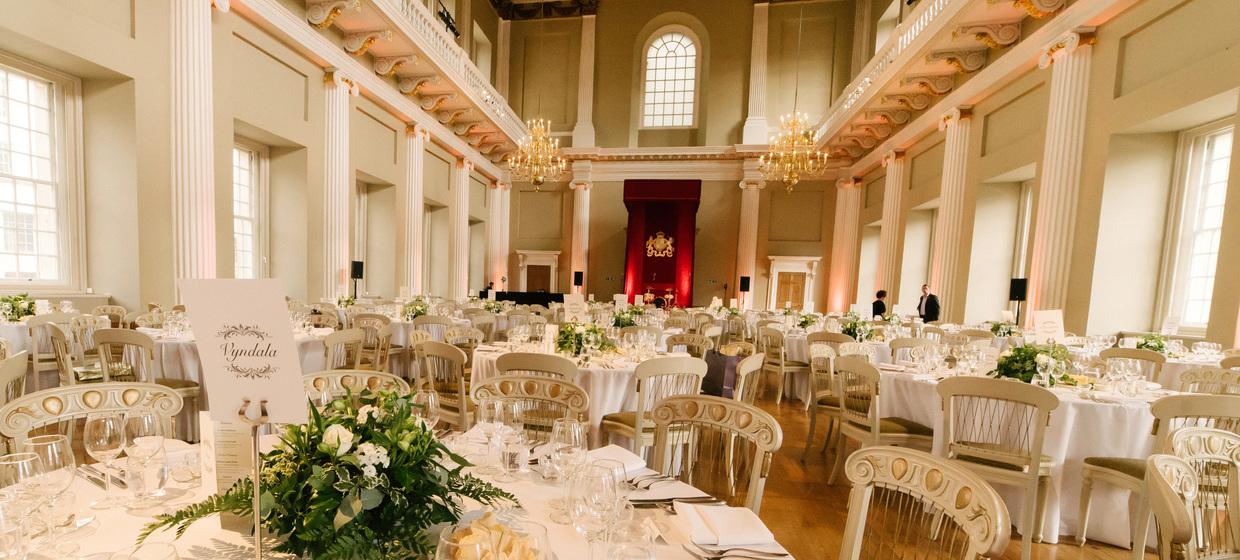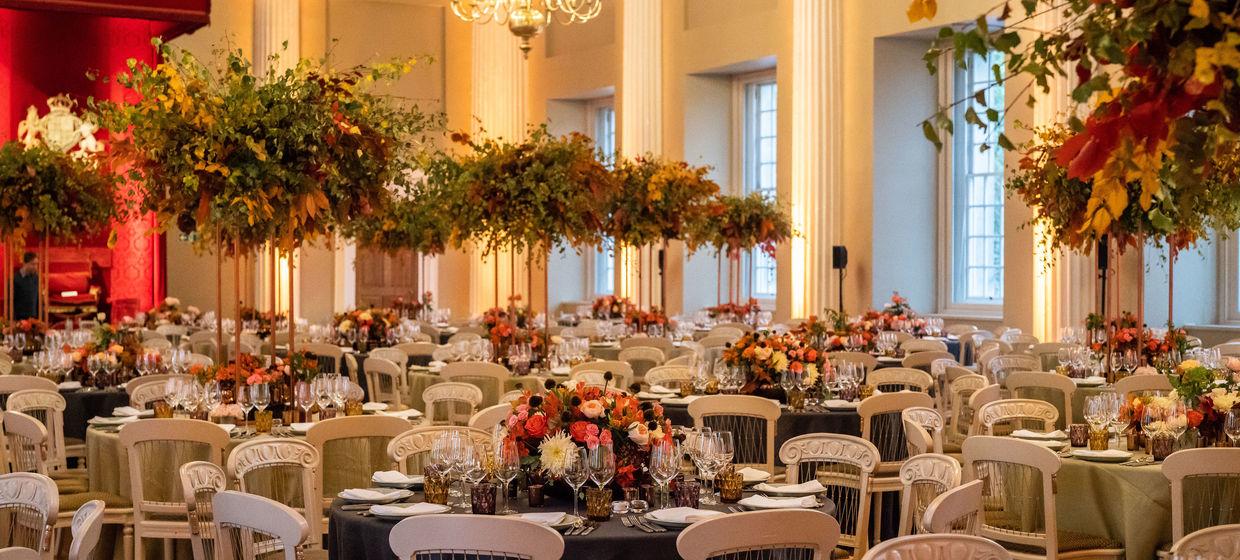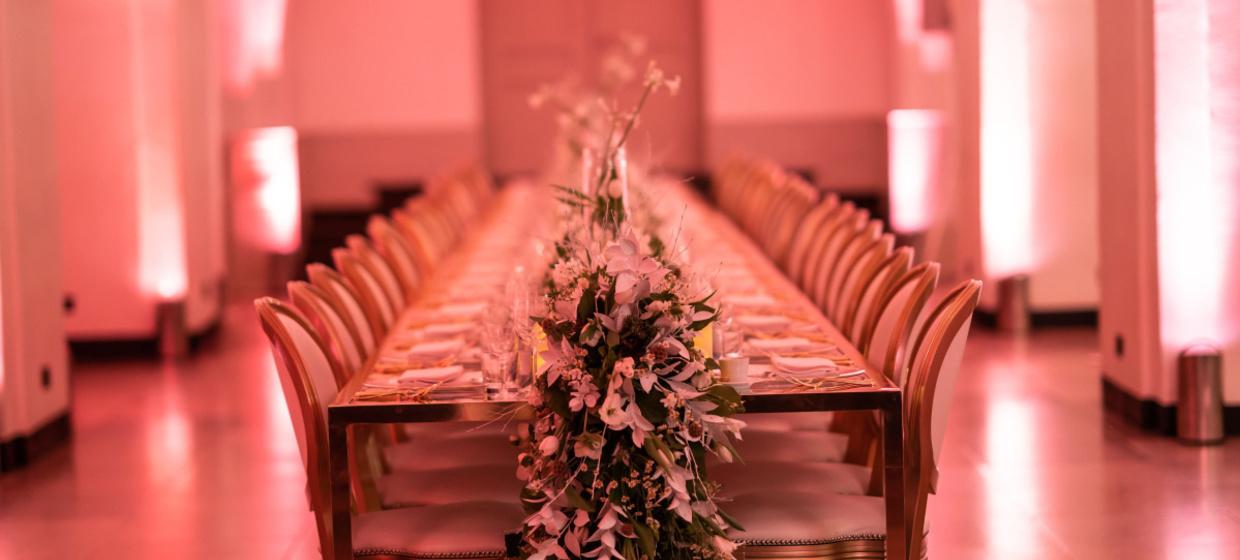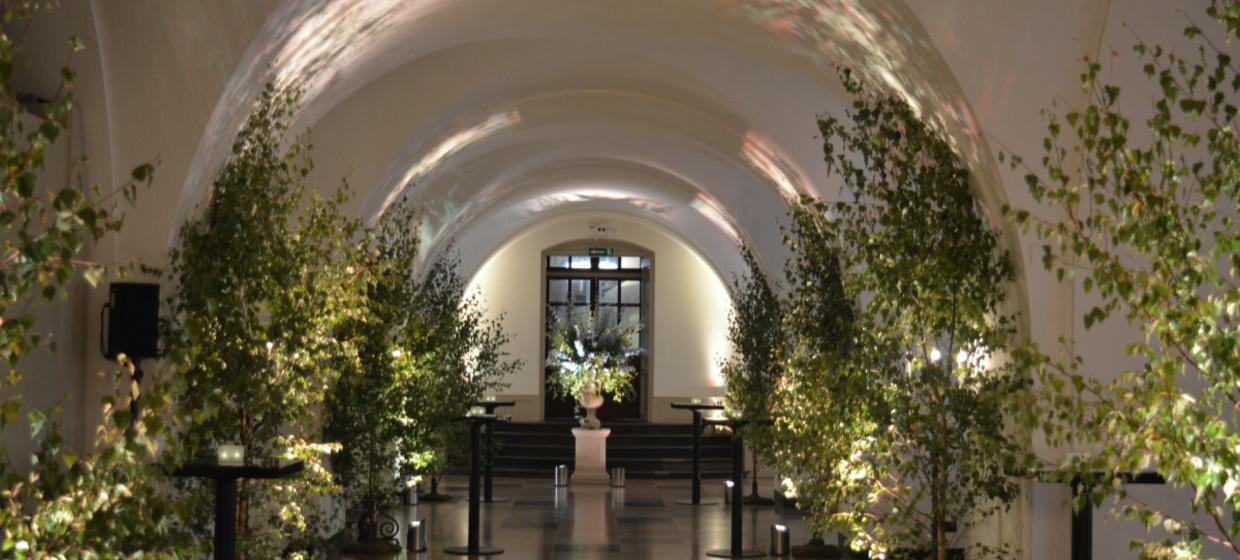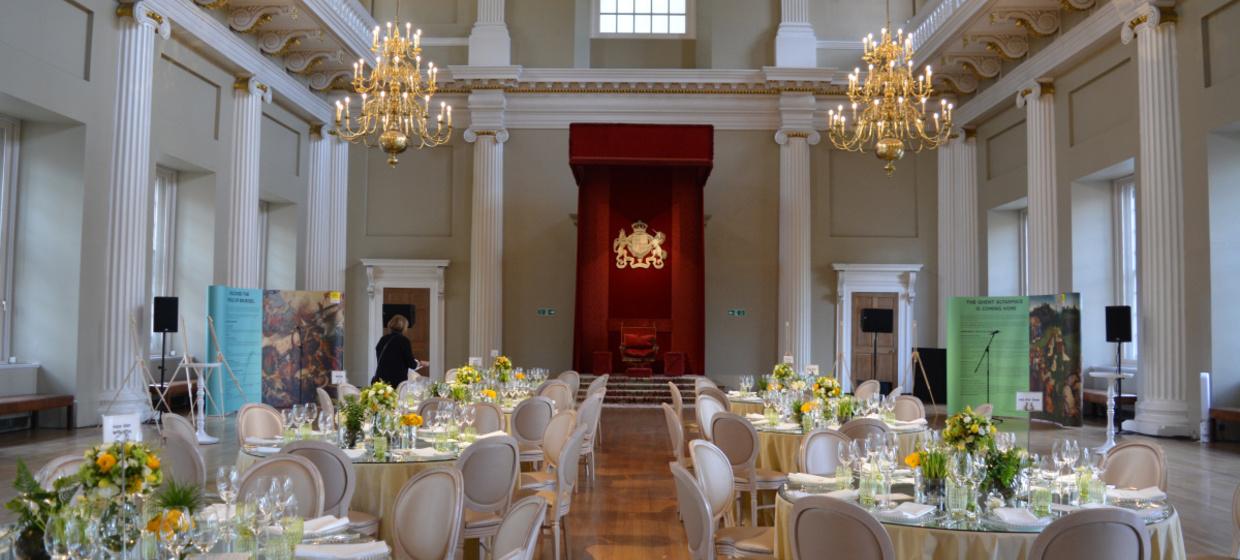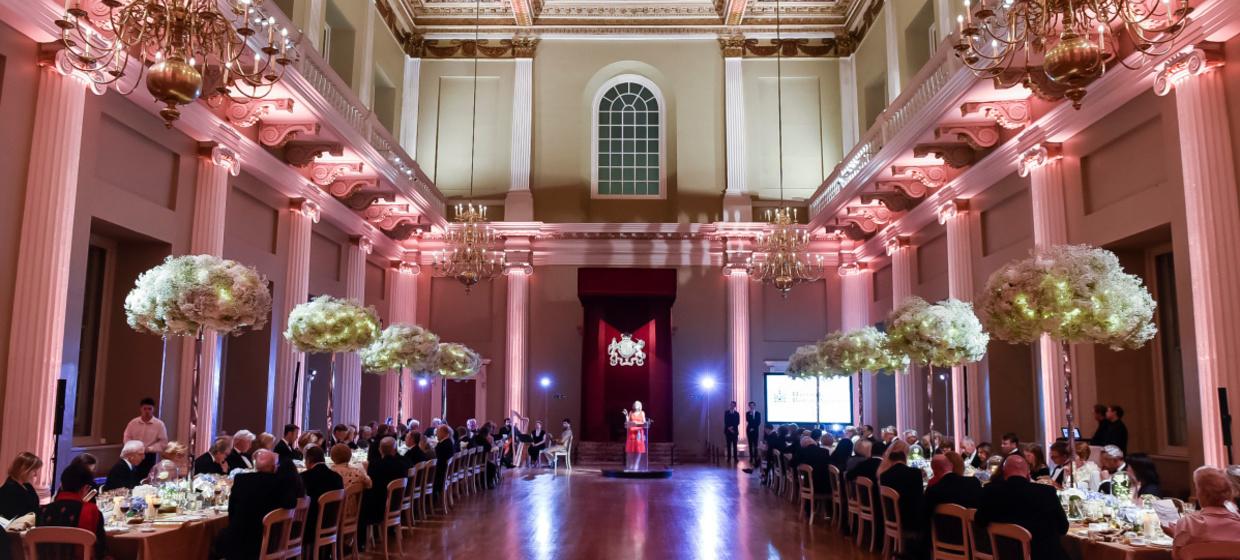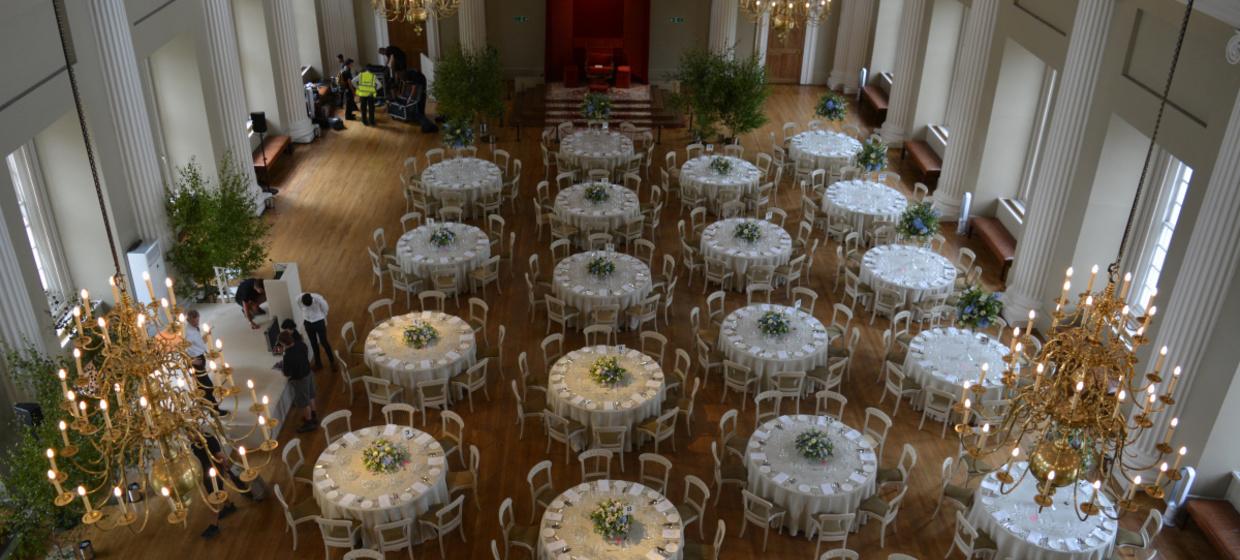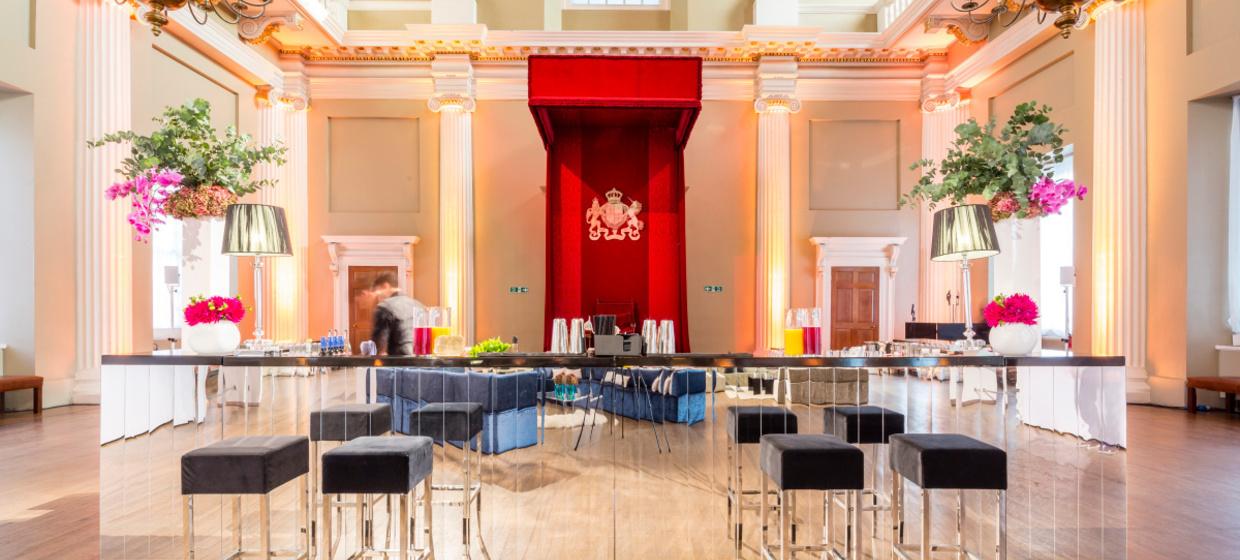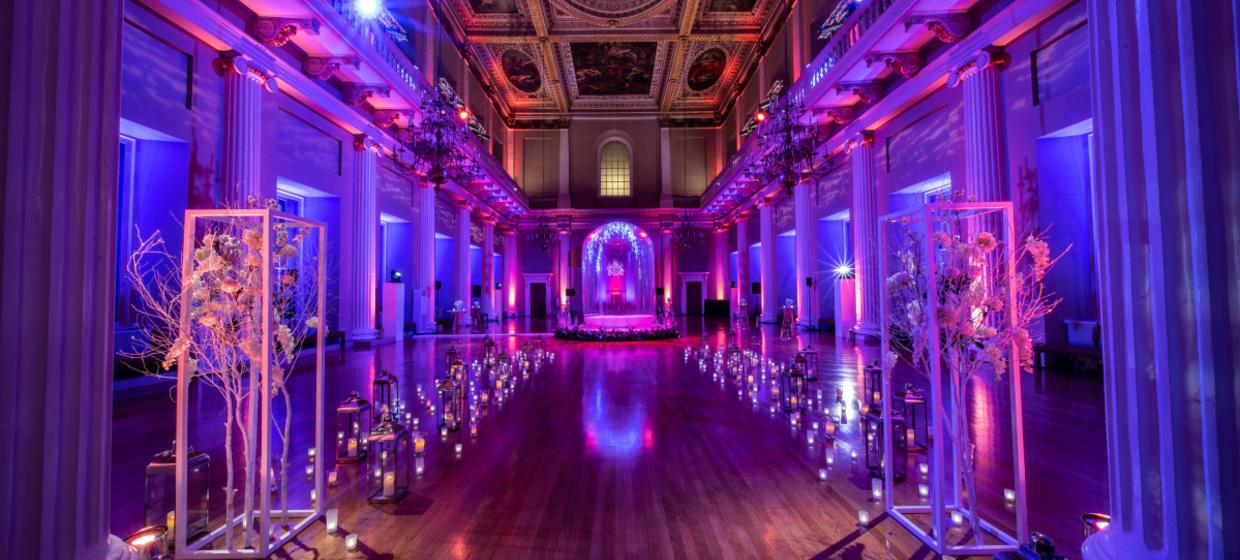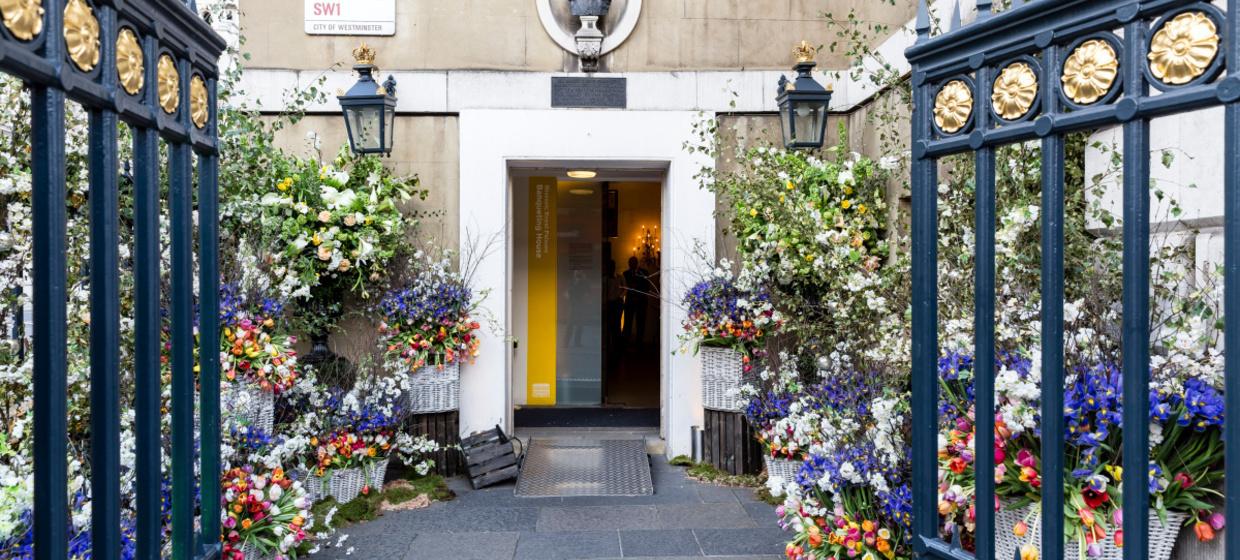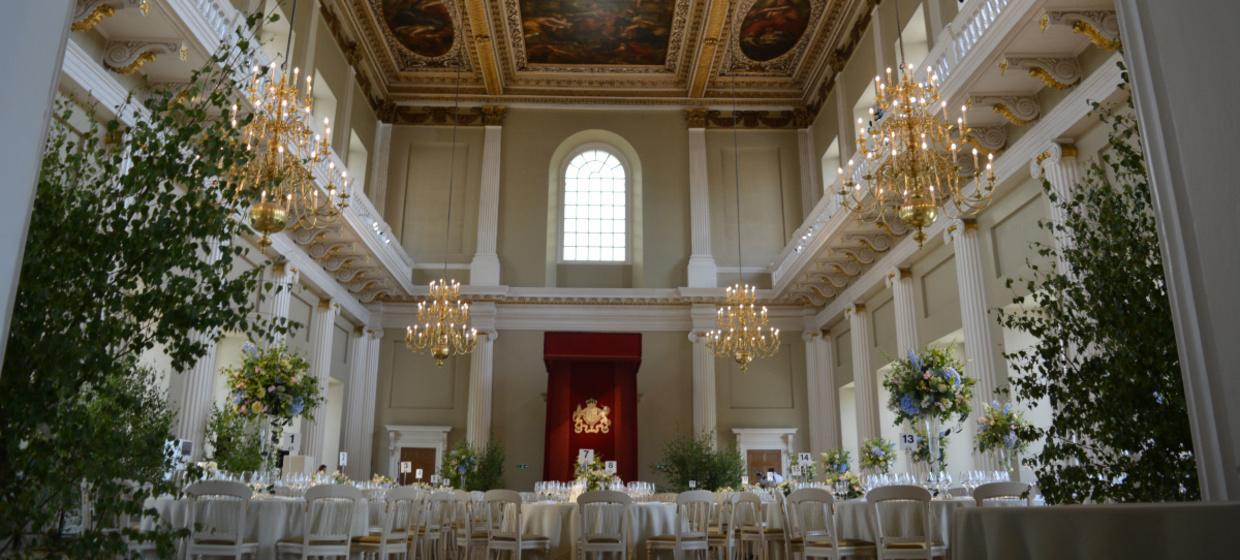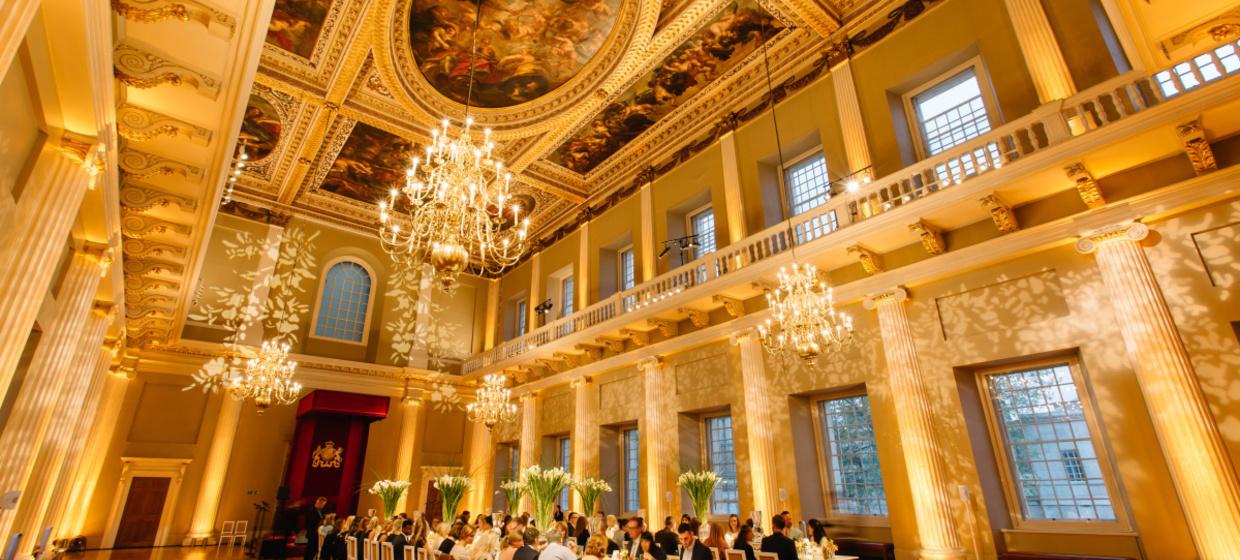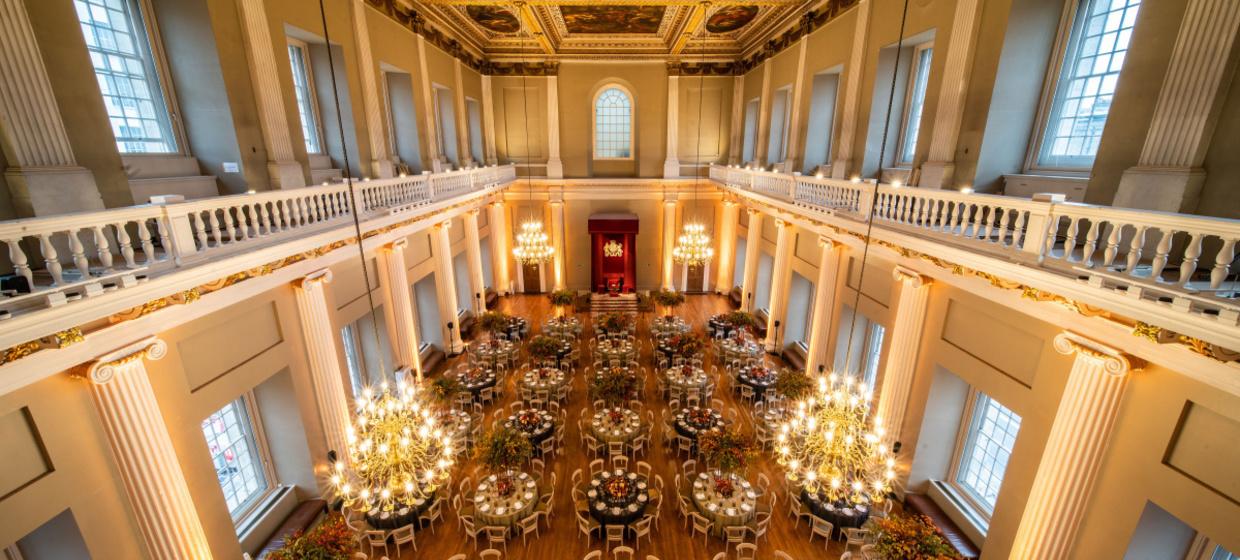 Prestigious Events Venue
Today, the beauty and scale of this spectacular venue continues to inspire its guests, just as it did for the kings, queens and courtiers who have celebrated and banqueted here since 1622. Built for entertaining, this venue is ideal for events of all sizes, from intimate dinners to the most lavish receptions.
Description
The venue has been the backdrop of spectacular feasts and celebrations for almost 400 years – now, this magnificent neo-classical hall in the heart of London could be the setting for your dinner or reception.
Specially created for entertaining in 1622, the Main Hall remains as versatile and inspiring as ever. Spacious enough to accommodate large receptions, awards ceremonies and dinners, yet intimate for smaller personal celebrations, this light and quiet room boasts wonderful acoustics and magnificent pillars soaring toward one of the world's great masterpieces: Rubens' irreplaceable ceiling.
The intimate atmosphere of The Undercroft, our vaulted space offers guests a pleasant complement to the soaring, majestic Main Hall. Once enjoyed as a drinking den by King James I and his riotous, party-loving courtiers, it still serves as a wonderful space for drinks receptions and late night parties.
We pride ourselves on giving all our clients first-class service. In fact, nearly a quarter of our business comes from regular clientele.
Whether you are a seasoned events professional or someone planning a personal celebration, be assured you will enjoy all the support you need to create an unforgettable experience for your guests.
Prestigious Events Venueis a visitor attraction as well as a prestigious events venue. We are guaranteed to be open to the public between 10.00 and 13.00 each day. Venue hire is available from 13.00 onwards.
Due to the historic nature of Prestigious Events Venuesome restrictions may apply.
Equipment
Licht-Technik

Internet Anschluss / WLAN